WELCOME TO
THE CHELLINGTON TEAM MINISTRY VACANCIES WEBSITE
updated May 8th 2016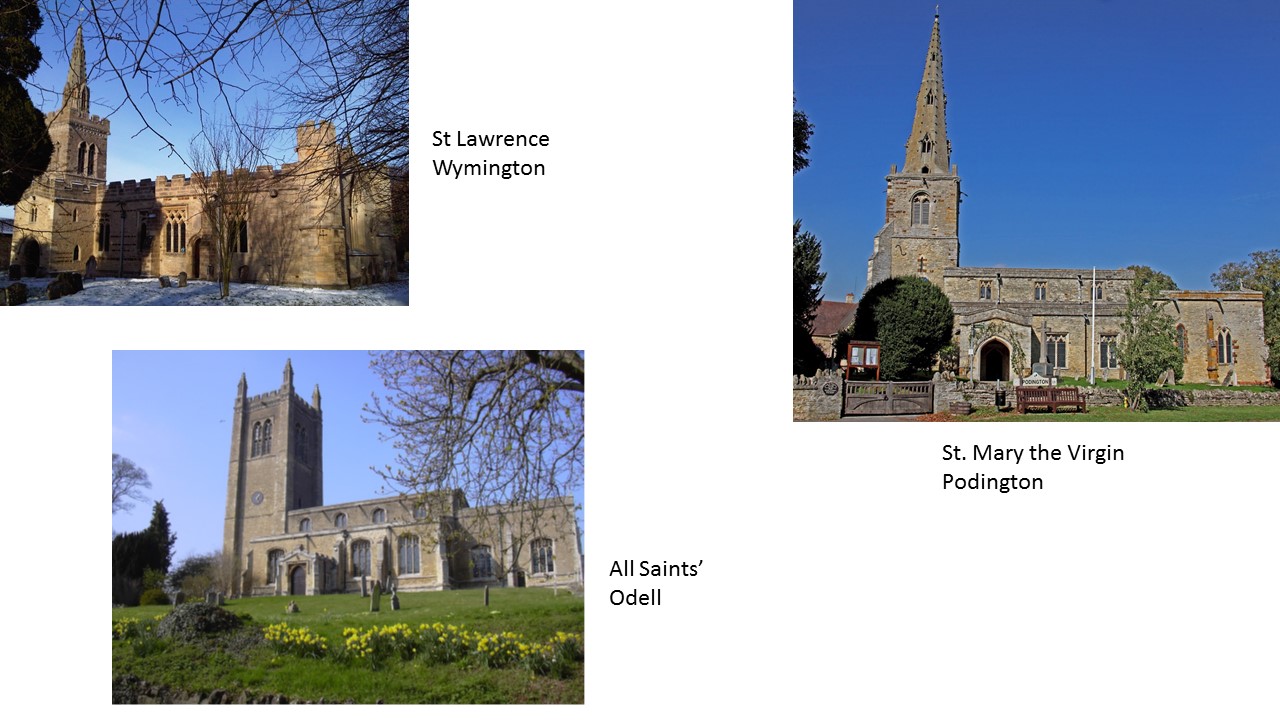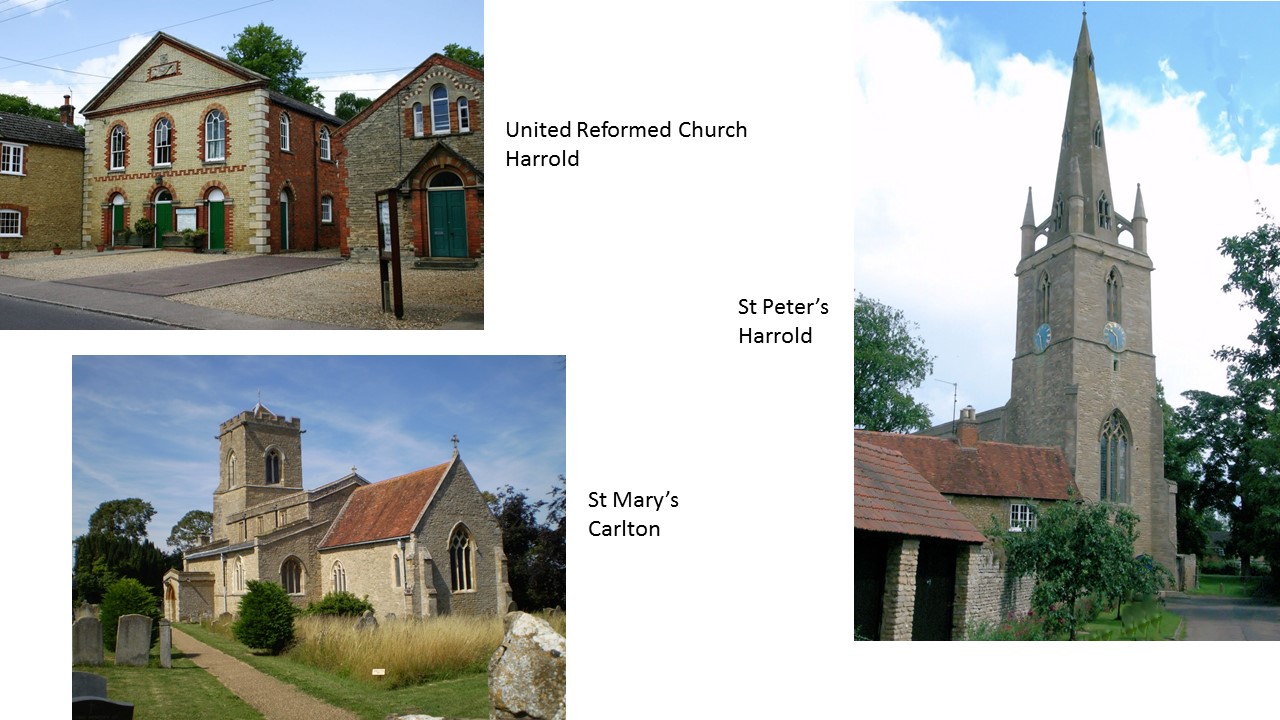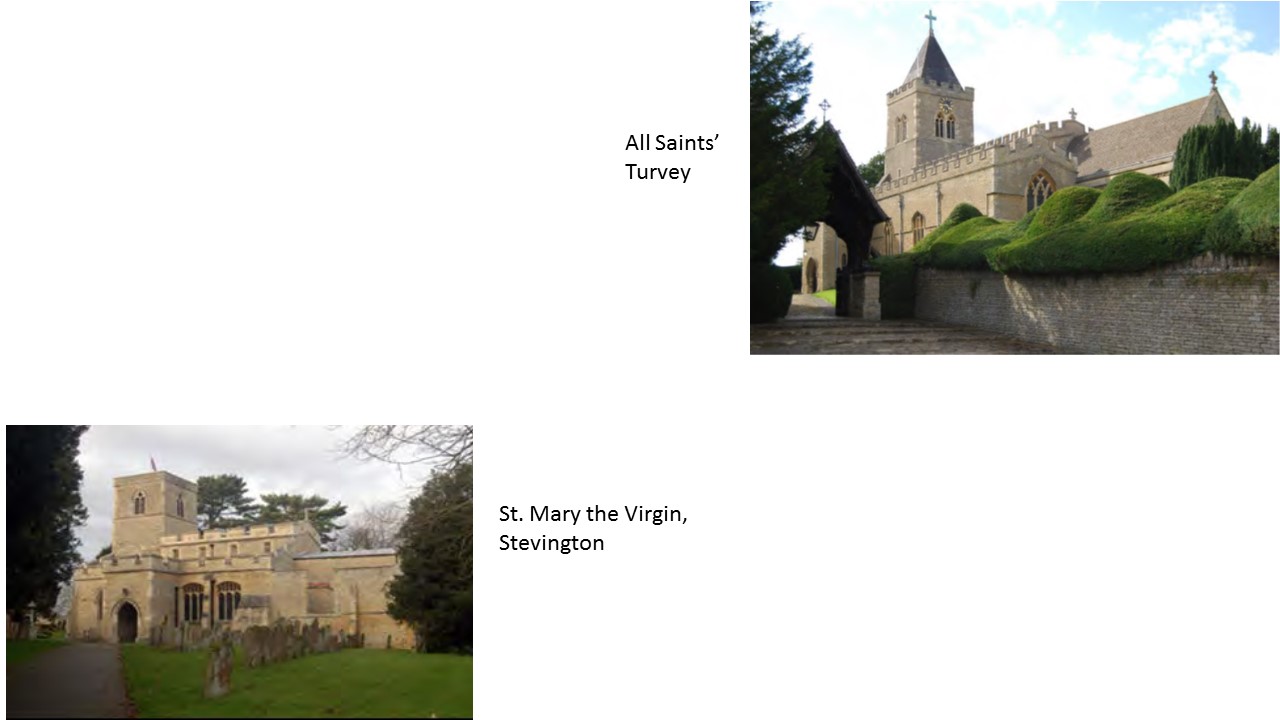 The Chellington Team Ministry covers the 7 (North Bedfordshire) parishes in the west of the Sharnbrook Deanery in the Diocese of St. Albans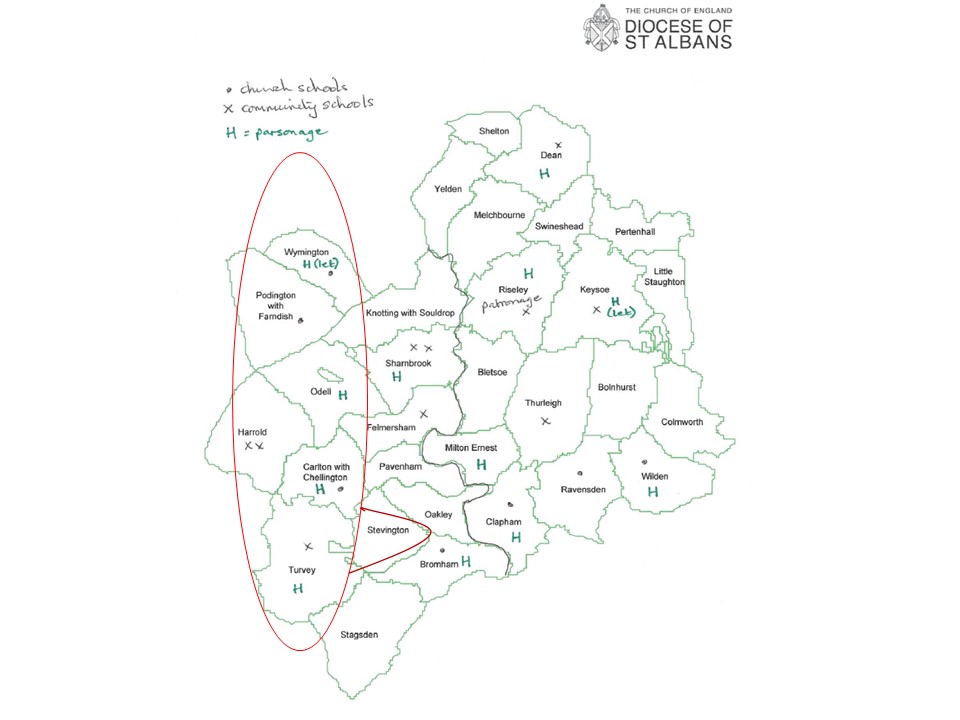 T
Click on the map below, to navigate around the Parishes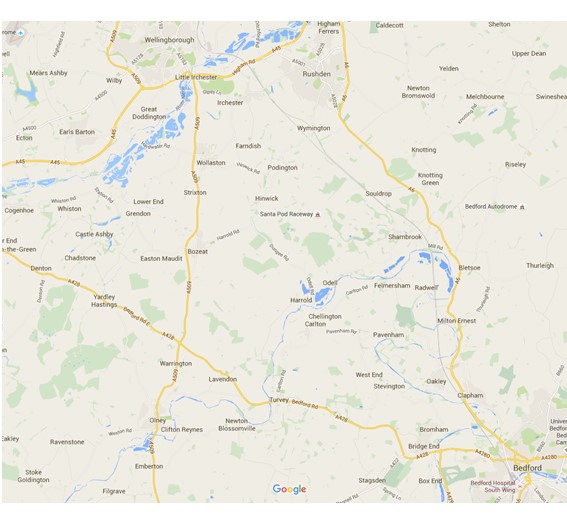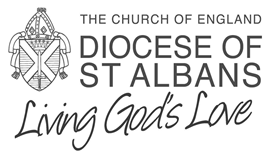 Living God's Love
Going Deeper into God + Transforming Communities + Making New Disciples
The Bishop of St.Albans with the Patrons seeks to appoint a
TEAM RECTOR (Designate)
to the newly formed Chellington Team Ministry in the Deanery of Sharnbrook
We seek someone who will work in partnership with a Team Vicar Designate (who they will help to appoint) to enable us to share the gospel of Jesus as we build this new team and realise our vision for growth. We are 7 rural villages in the attractive River Ouse Valley just north-west of Bedford, with good schools, road and rail links. The new team will include 8 churches, 3 of whom are in a well-established LEP (Anglican/URC)
We are praying for someone who –
can work collaboratively and strategically with enthusiasm

will inspire and encourage us as we navigate the way forward

has a flexible approach and is ecumenically minded

can nurture and empower lay people to share in ministry and mission

will involve children and young people in the life of the church

can build on and develop existing links with our 6 lower/middle schools

is able to communicate pastorally with people at every level of faith, or none.
We can offer you –
an exciting challenge as we embark on this new journey of faith

good accommodation - 4 bedroom house with separate study & office attached

willingness and enthusiasm to co-operate

diverse traditions in Christian fellowship

supportive PCCs and lay people able to share responsibility

assistance of a part-time administrator and 4 active retired priests

recognition that we will need to be flexible with what's possible
Potential candidates are invited to contact

The Venerable Paul Hughes, Archdeacon of Bedford,

17, Lansdowne Road, Luton LU3 1EE

Tel: 01582 730722 e-mail: archdbedf@stalbans.anglican.org

for more information or an application form.

appointment to this position is subject to satisfactory enhanced disclosure

via the Disclosure and Barring Service.

CLICK HERE TO DOWNLOAD THE DETAILED PROFILE OF THE PARISHES

CLICK HERE FOR INFORMATION ABOUT OUR VILLAGES

CLICK HERE FOR INFORMATION ABOUT OUR SCHOOLS

CLICK HERE FOR INFORMATION ABOUT THE ACCOMODATION FOR THE TEAM RECTOR

CLICK ON THE PICTURE BELOW FOR A SLIDESHOW OF PICTURES FROM THE PARISHES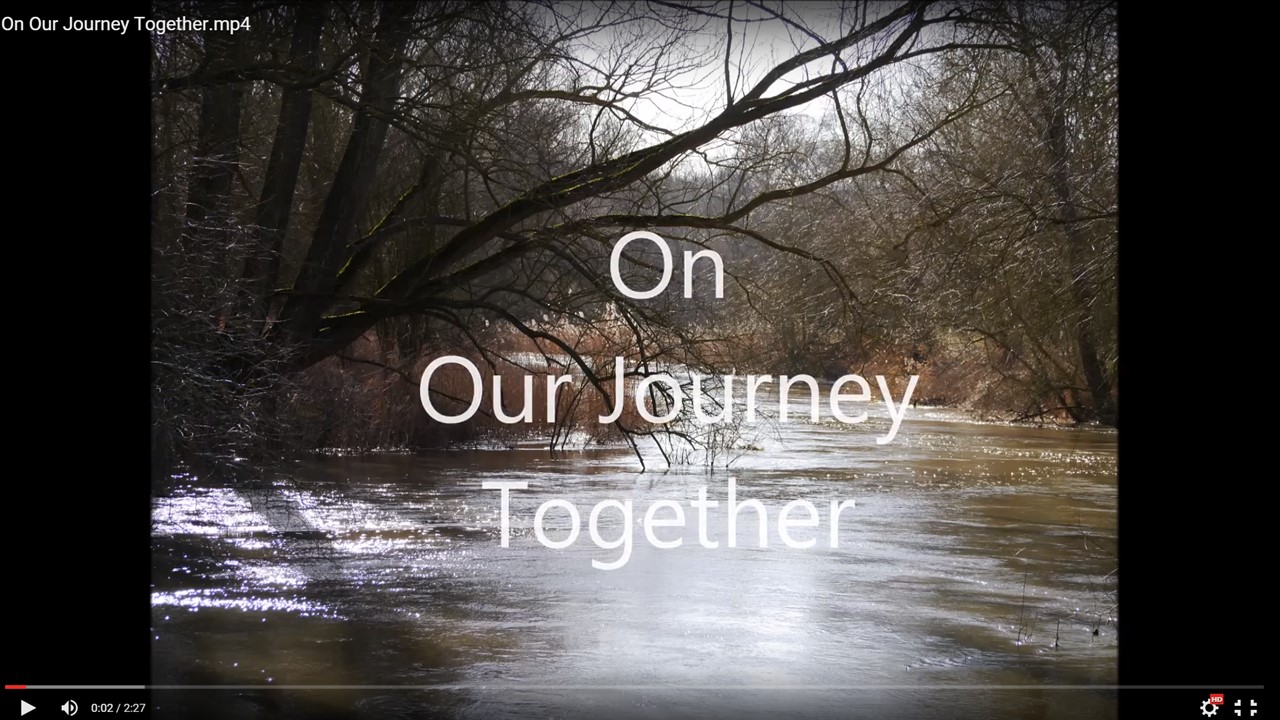 Click on the Paper above to download a copy of the document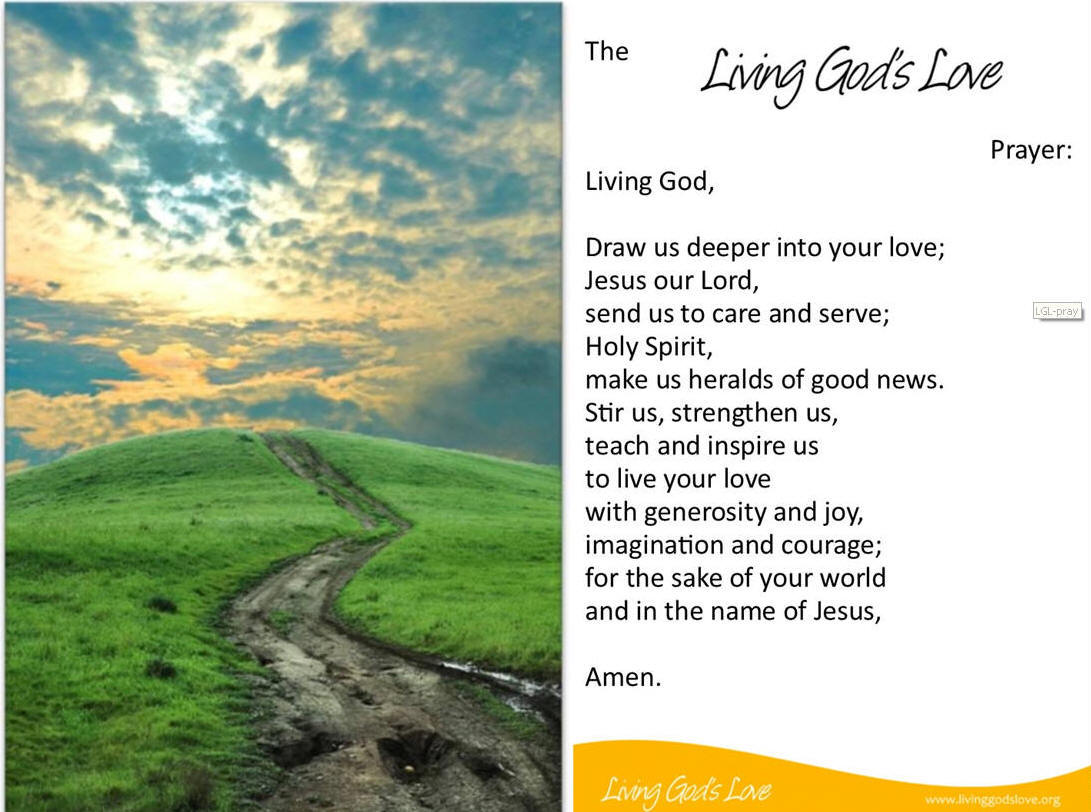 this website is provided by www.odellbeds.net
Revision summary: May 8th 2016 9am: Updated Page 2 of DETAILED PROFILE OF THE PARISHES
Revision summary: May 8th 2016 5pm: Split the detailed profile of the parishes into 3: profile, schools and villages.
---
Last revised: May 08, 2016. 5pm