ODELL VILLAGE NEWS
April 2009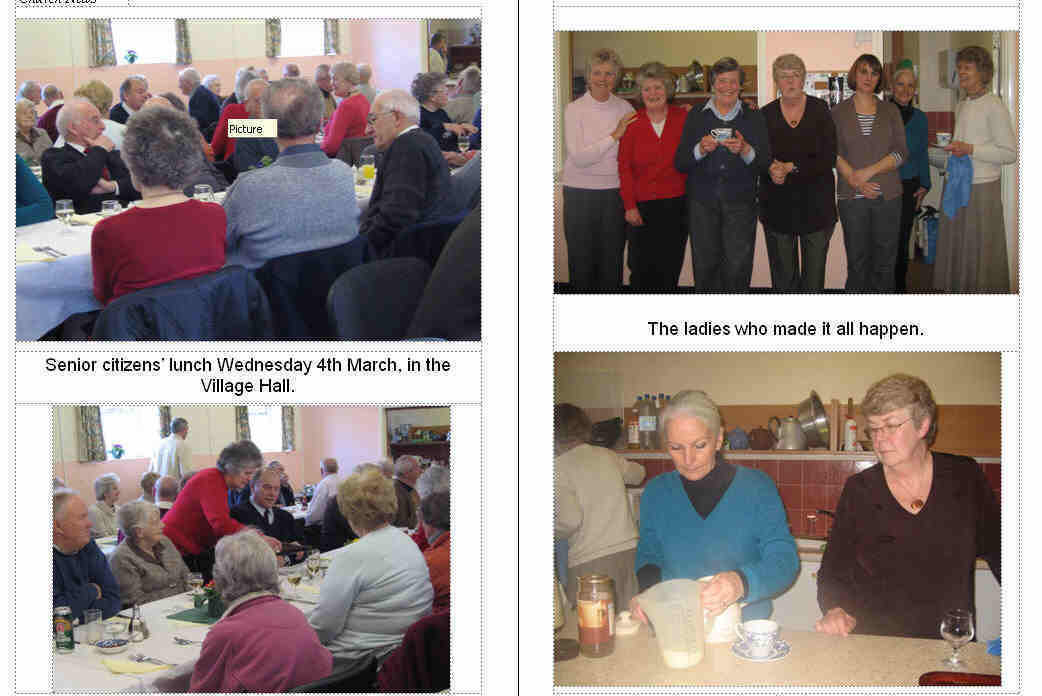 All Saints' Amblers
Eaten too many Easter Eggs? – work it off by joining us for a walk in the country followed by a pub lunch on Saturday April 18th. Meet outside The Bell at 9.45am - transport provided to start of walk if needed. Everyone welcome, including children and dogs on leads!
Odell Fete
Saturday June 13
th
2009
The theme this year is a' Fanfare of Flowers'. We are asking all those helping at the Fete to decorate stalls and side shows with flowers and there will be a winner for the best display. We would be delighted if any children or young people came to the fete dressed up as flowers; there will not be a competition for best outfit, but the fete would be very colourful!
Help will be needed to set up fete stalls on the afternoon of Friday 12Th June, and then dismantle everything after the fete has ended on Saturday 13th. Please come and join in.
Fete Committee Painting Day
Painting of signs etc. for the fete will take place at Jim and Doreen Wheeler's, Linden House, High Street, Odell, on Monday 4th May from 10.00am.
There will be a lunch time bar-b-q for helpers – please let Doreen know (720358) if you wish to stay for this. Bring your own meat; salad and puddings will be provided
St Patrick's Day celebrations at The Bell: Sheryl and Gill enter into the "leprechaun" spirit!
Don't forget The Wode Hill Jazz Band will be playing in The Bell on Wednesday 1st April from 7.30pm.
Songs for a Summer Evening
at All Saints' Church, Odell
Saturday May 16
th
at 7.30pm
An evening of light music will be presented by The Ouse Valley Singers with soloists Naomi Hudson (soprano) and Senthuran Bhuvanendra (tenor).
Refreshments and a glass of wine are included.
Programmes £7.50 will be available from Ann Hudson Abigail House, 117 High Street, Odell 720587, Jill Cheadle, Rectory Farm, High Street, Odell 720261 and Steve Robinson, Horsefair Lane 720113.
Birthdays in April
Happy birthday to:
Rebecca Causton 4 years old on the 3rd
Tania Fulford 13 years old on the 5th
And Alex Swift on the 11th
Round and About
All For A Cuppa
Have you ever wondered about the dangers and perils that went into bringing that very English cup of tea to your breakfast table this morning? I can assure you it reads like James Bond, complete with special agents and acts of derring do.
All the following details have been taken from a book written by Sarah Rose and entitled "For all the Tea in China" and highlighting the deeds of a Scottish botanist called Robert Fortune....let me tell you a story.
Tea was first introduced into this country in the mid 17th.century. It was very expensive and hard to come by. The reason for this being that the tea plant was only to be found in China, a very closed society and not inclined to part with any of its secrets. The result was that our tea traders could only obtain tea from China at whatever price they fixed and by the time it had been shipped to England only the very rich could afford to buy it. Households kept their tea locked away in little boxes and in the sole keeping of the mistress of the house. The traders were not happy with this situation and so they came up with a ploy. They wanted the tea - so what did the Chinese want? There was really only one answer. They wanted opium. With this in mind the traders started growing opium in India and trading the opium with the Chinese for tea. Not very ethical perhaps, but that is how trading was done in those days! This happy situation continued for about 200 years when the Chinese suddenly decided they would now grow their own opium, they soon became self-sufficient and our tea traders were left with nothing else to do but pay the full price. They were not happy at being out-manoeuvred in this way....and neither was the British Government.
The British decided on a tit-for-tat operation. They would set up their own tea plantations. Agents were sent in to China and they smuggled out a quantity of tea plants which were planted in the foothills of the Himalayas, duplicating the growing conditions in China. Their first attempts ended in total disaster.
Although the plants thrived the British had little idea of how to turn the tea plant into those precious little tea leaves. The East India Company decided to embark on a scheme which today would be called industrial espionage. Someone would have to go into China, under cover, spend time there learning the industry and bring the information out. This was not going to be easy. If the Chinese located their agent he would be shown no mercy and killed.
The Government suggested Robert Fortune - the man who probably knew more about China than anybody. He was a botanist who spent his time going to exotic places and bringing home specimens for sale on the British market. He had already spent a lot of time in China where he managed to pass himself off as Chinese. His last expedition had been made on behalf of the Royal Horticultural Society. He had come back with plants and flowers never before seen in this country. Although he took all the risks his contract did not protect him and the RHS took all the credit...to say nothing of all the money. This then was the man chosen to go into China and risk his life for a cup of tea. He had done it all before. He shaved his head at the front and wore a long pigtail. With a knowledge of several dialects and wearing Chinese clothes he passed himself off as a Chinese mandarin. If questioned about his appearance he explained he had come from a distant land beyond the Great Wall. He always paid handsomely and he was never betrayed.
He travelled to China under the name of Sing-Wa. Financially
supported by the East India Company he agreed to get them what they wanted, but he contractually tied them into allowing him to keep the financial proceeds from any horticultural specimens that he obtained. He travelled up the Yangtze in a flat-bottomed river junk stopping off along the way to collect seeds and plants. He discovered many secrets about tea on this journey, including that black and green tea were not separate plants but plants that had been treated differently: one being fermented and the other not. He discovered to his horror that the Chinese frequently dyed their tea by dipping the leaves into a solution that contained arsenic. He roamed the terraces of the tea plantations selecting soil samples, plants and seeds. These he carefully packed away into crates using all the latest Victorian technology. He placed the seeds into sealed glass cases he had brought with him. As long as no-one interfered with these sealed containers on their long journey to India the seeds would arrive healthy and sprouting - ready to grow.
With all his careful planning it was all to go wrong when the cargo reached Calcutta. The tea traders were anxiously awaiting the shipment and had planned VIP treatment for the sealed crates. However, on arrival a nosey customs official was deeply curious and broke open the crates. Wondering what was in the glass containers he broke their seals. Finding all the little plants he decided they needed water - and lots of it - before sealing everything up again and sending them on their way. On arrival everything was rotten and gone to mush. What's more, the port official, proud of his initiative, sent a covering letter to tell them what he had done!
Word got back to Fortune. Everything was lost. He had to start again. Things were not going well in China, however. Chinese officials had picked up on his trail and he had to move quickly. Moving westwards he arrived in the Wuyi mountains where black tea was produced. This was difficult territory, full of war lords and peasant uprisings. He kept going, adding to his collection. Finally he ended up in a temple filled with monks in saffron robes. They were gentle and hospitable people and they introduced Fortune to the art of making tea. He plucked and dried the leaves with them, noting their rituals and learning the ways of the tea planter. All he had to do now was to get his purloined treasure and know-how out of the country and back to India.
One jump ahead of Chinese officialdom he made his escape bringing thousands of germinating tea seeds with him. When he reached India the seedlings were ready for planting. This time, accompanying his cargo, he made sure they were not interfered with. Soon his plants were reproducing in the Himalayas and, to cap it all, he had succeeded in smuggling out eight Chinese tea experts to start the fledgling tea industry in India. The result was a triumph - the Chinese monopoly was broken. In one generation India's Himalayan tea industry would outstrip China's in quality, volume and price.
As a result the price of tea came down. No longer only available to the rich, tea became the favourite beverage of the masses. As for Robert Fortune ... that is what he did. He made his fortune. The East India Company recognising his expertise sent him back to China on further forays. He also went to Japan. He finally died in 1880 a wealthy man.
When you are next preparing your tea, whether you brew it or stew it, mash it or hash it, sip it or sup it - spare a thought for the stirring deeds undertaken to bring to your table ... the humble cup of tea.
Barbara Corley
W.I. News
We were pleased to welcome Wendie Lovatt from Home Start to our March meeting. She helps organise the Home start teams to be found in North and Mid Bedfordshire. Home Start is a national charity which recruits and trains volunteers to help families with at least one child under five. The volunteers who are all parents support other parents by visiting them in their own homes for three hours a week. The families they assist are finding it hard to cope for a variety of reasons like illness, disability, post natal depression or their social circumstances. She then gave examples of the people they were supporting at the present time and stressed that they try and match families with volunteers who have had to cope with similar circumstances and can therefore speak from personal experience. An interesting and illuminating presentation from a person very committed to her work.
NEXT MEETING
Our April meeting will be in the Village Hall on Tuesday 14th April at 7.30. Mandy Sharpe is going to show us how to create stir fries from a wide variety of ingredients.
COMPETITION
A spring posy
HOSTESSES
Our April hostesses are Margaret Jones & Joyce Knight
Rachel Halton 720572
Considering Sending Your
Child to Pre-School?
...then don't miss the
Harrold Pre-School Open Morning
When? Wednesday 29thApril
Where? The Harrold Centre (opposite Oakley Arms pub)
Time? 9.30-11.30am
Feel free to drop in at any point during the morning with your child to see the Pre-School in action, have a cup of coffee, pick up a prospectus and ask any questions. We take children from 2½ years.
Look forward to seeing you!
"Pulling Out The Stops"
An evening with Carlo Curley, the world famous American
concert organist,
will be held on
Saturday 12th September 2009 - at 7.30pm
in St Mary's Church, Felmersham
Entry is by ticket only £12 (no concessions) with allocated seating.
Light refreshments will be available during the interval, and in addition there will be the chance to purchase a tape or CD of one of Carlo's
performances. There will be a video screen to enable the audience to
catch a glimpse of Carlo's "flying" hands and feet.
For further details of booking, seating plan and map, please visit www.felmersham.net/carlo.htm
To book allocated seating:
(with payment by cheque): Ken or Lorraine Shrimpton 01234 781381
(with payment by credit card): Central Box Office, Bedford01234 269519
To view the Carlo Curley website and hear him play, visit
Harrold-Odell Country Park
Carlton Road, Harrold Bedford MK43 7DS
Friends of Harrold-Odell Country Park Conservation Tasks
Come and join in with the practical work to enhance the Park for wildlife and visitors on the following dates, from 10.00am – 3.00pm:
Monday 27th April, Monday 18th May.
Wear appropriate clothing and footwear. Drinks provided. Come for an hour or two or stay as long as you like.
Health Walks
We are running health walks from 10.30am on every second Thursday, from the Visitor Centre Café. Dates are as follows:
April 2nd, 16th, 30th.
May 14th, 28th
June 11th, 25th.
Each walk lasts just over half an hour and is guided by a trained leader. The aim is to improve your physical health and mental wellbeing. Walking regularly can reduce your risk of heart disease, high blood pressure, strokes and depression.
You can book beforehand or simply meet at the visitor centre in the park on the day. Please contact us at the park on 01234 720016 or e-mail walk leader Ed at ed.burnett@bedscc.gov.uk. To reach the park follow road signs to Harrold and we are on the Carlton Road, postcode MK43 7DS.
Email: hocp@bedscc.gov.uk Website: www.hocp.net Tel: 01234 720016
Village Hall
Events
If you have an idea or can help with these let us know, and if you would like a venue for a private function, the very reasonable hire fee helps us maintain the hall.
April:
Book early for the popular Quiz night
Date: 18th April
Time: 7:30 for 8:00
Tickets: £2.50 per person
Contact Rob tel.720730-to book a table, 6 per table (limited numbers)
The Mill Theatre,
Sharnbrook
The Secret Garden 15th – 23rd May, 7.45 pm, Matinée Saturday. 23rd May 2.30 pm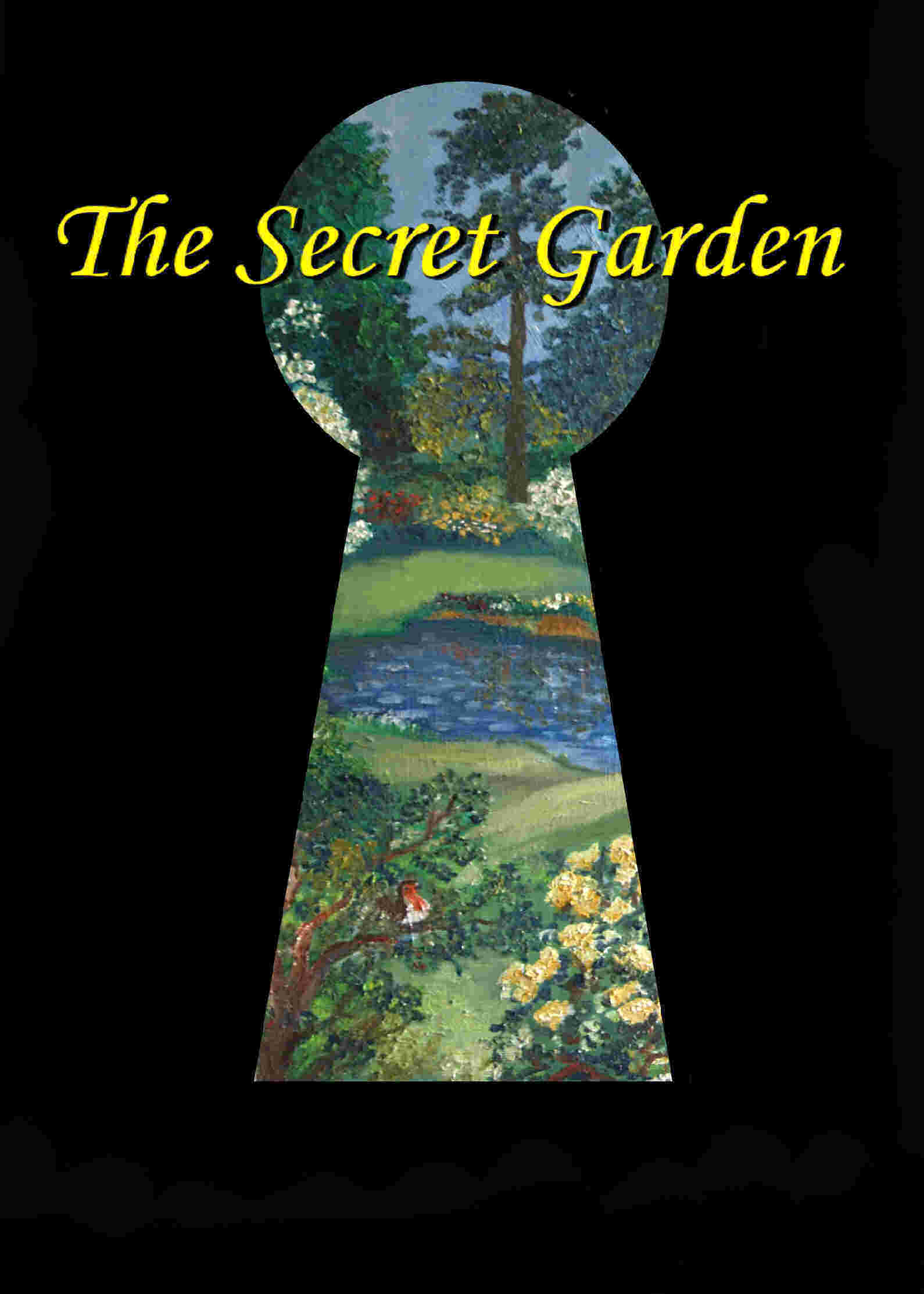 <>
Book & Lyrics by Marsha Norman; Music by Lucy Simon, based on the original novel by Frances Hodgson Burnett.
This charming Classic Book, brought to life with delightful music, tells the story of orphan Mary Lennox, who travels from India to her uncle's home in England. She struggles to fit in to her new home and family, until the discovery of the Secret Garden…
Tickets (£10-£12) will be available from:
Sharnbrook Post Office (in person)
Bedford Central Box Office 01234 269519
10% discount on 10 or more in the same party (excl. Charity Gala performances)
Tickets will be available from the above about a month before first night
Parking for Disabled; Lift Access, Two wheelchair spaces – please book through Bedford Central Box
Thank you to all -
- who visited The Mill Theatre for our Special 30th Anniversary Open Day on Sunday 22nd February… for the first time or as a regular member of our audience. We hope you had a fascinating insight into 'all we are about'. If you require more information or are interested to become
involved in any aspect, - as a Chair holder or performer, Youth Theatre, Front of House team or 'behind the scenes' set-building, wardrobe -please contact our Hon. Secretary Ann Gibbons (01234) 781161, visit our website as above, or email: info@sharnbrookmilltheatre.co.uk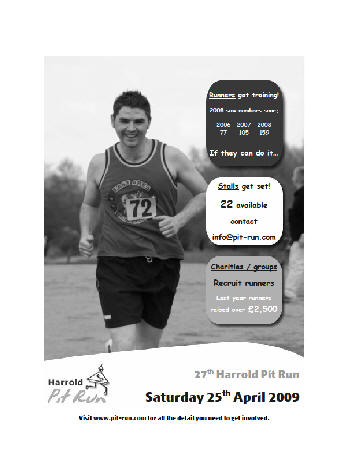 Diary
April
1st 7.30pm Trad Jazz in the Bell
2nd 10.30am Health walk HOCP
2nd 8.00pm Parishioners' Meeting, All Saints' Church
8.15pm Annual Parochial Church Meeting, All Saints'.
6th 7.30pm 'Christ in the Passover' at Harrold URC
7th 8.00pm Meditation and compline at St. Mary's, Carlton
8th 10.30am Meeting Point at Jill's, Rectory Farm, Odell.
8th 8.00pm Meditation and compline at All Saints', Odell
9th 8.00pm Holy Communion for Maundy Thursday, St. Peter's, Harrold
10th 10.00am Good Friday Holiday Club, Carlton Village Hall.
10th 2.00pm 'An Hour before the Cross' at All Saints', Odell
An Hour before the Cross at St. Mary's, Carlton
11th 10.00am Church decorating All Saints'.
11th 2.00pm Café in the Tower, All Saints' Church
12th 6.00am Dawn Service at St. Mary's, Carlton
10.00am 'Worship Together for Easter' at All Saints', Odell
12th 2.00pm Café in the Tower, All Saints' Church
13th 2.00pm Café in the Tower, All Saints' Church
14th 7.30pm W.I., Odell Village Hall.
16th 10.30am Health Walk HOCP.
18th 9.45am All Saints' Amblers meet at The Bell.
18th 7.30pm Quiz night, Village Hall.
22nd 10.30am Meeting Point at Eileen's, 24 Church Hall Road, Rushden
25th Harrold Pit Run
27th 10.00am Conservation tasks, HOCP.
29th 9.30am Harrold Pre-school open morning.
30th 10.30am Health walk, HOCP.
People willing to supply lifts to and from surgeries.
Below is a list of the people currently willing to give lifts, to and from surgeries, to people who can't otherwise get there:
Kim Beardow 721246
Jill Cheadle 720261
Jonathan Harrison 721115
Steve Robinson 720113
Marion Senn 721176
Linda Tringham 720120
If anyone else is willing to be a volunteer please contact Jill on 720261.
Magazine Deadline
Please send all entries for the May 2009 magazine to Tricia Hudson (mag1 at odellbeds.net) or Catherine Corkery by April 12th 2009 at the latest. May we remind you that the editorial team exercises the right to edit, shorten or alter any items that are submitted. Also, the opinions expressed in the articles are those of the contributors and are not the responsibility of the editorial team.
Alex Stubbs Flooring
Carpets, Vinyls, Laminates, Safety Flooring, Adaptions, Refits, Repairs
Supplied and Fitted
07976 260572
01234 240954
Do you look after someone who is frail, ill or disabled?...
...that makes you a carer.
For information, support and advice you can now ring the Bedfordshire Carers Helpline: 0300 0123435

Great local pubs
---
Last revised: March 29, 2009.