ODELL VILLAGE NEWS
October 2008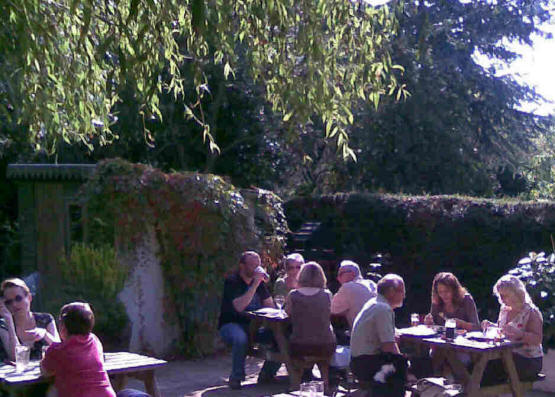 The garden of "The Bell" looking beautiful at the end of summer .
Birthdays
We would like to wish Lottie Robinson a very happy birthday on 18th October
...and we send best wishes to everyone with a birthday in October.
Fete 2008 Profit
We are now able to publish the final figure of the profit from our Village Fete this year. We are pleased to say that a sum of £2955.07 was made – many thanks to everyone who helped us to reach this very pleasing amount.
Round and About
Not Just Michaelmas Daisies
Historically speaking England has always been governed by the old calendar when important dates were rooted firmly in the earth, and the farming year.Hence,four Quarter Days by which both the Church and the Law governed the land.Why am I talking about this now? - we have just observed Michaelmas, a time noted for celebration and feasting across the Christian world .......and now more or less forgotten and largely unobserved.
So, what are the Quarter Days which once ruled our lives?We have Lady Day(25th March), Midsummer Day (24th June),Day (29th September) and, of course, Christmas Day.
Michaelmas, as you might imagine, is named for the Archangel St Michael who led the army of angels that hurled Lucifer out of Heaven, and arising from this there are two versions for why the date of 29th September has been chosen for Michaelmas Day.One claims the date celebrates the dedication of the Church of St. Michael on Mount Gargano and the other celebrates the dedication of the basilica in honour of St. Michael on the Salarian Way six miles north of Rome.
Until quite recently Michaelmas had been observed with great solemnity since the 6th century and possibly even earlier, according to the Roman Martyrology.It is,, not just the Church who has observed this Feast Day.Every Quarter Day, according to the Law, was a time when rents fell due.
However, in England, Michaelmas meant more than this.This date has been accepted as the last day of harvest ... and the beginning of Autumn. It was the time of year when rural people had to decide which of their beasts they could afford to feed over winter and which would be preserved as salted, dried or pickled meat.This was the time for livestock fairs - when unwanted beasts would be sold on.
Michaelmas Day was chosen as the day for much feasting, particularly on geese, which were plump and plentiful at this time of the year.
Religious belief and folklore have often become intertwined and at this time of year we have the half-remembered tradition that blackberries should not be picked after Michaelmas Day because the Devil had either stamped or spat on them...as he fell from Heaven.
we have that other tradition associated with Quarter Days,hiring and the firing of the labour force.In the Spring (Lady Day) and the Autumn (Michaelmas) the great livestock fairs would attract crowds of itinerant workers in search of employment.In the Spring people were looking to lay on a workforce either in agriculture or commercial building work like canals or railways.This workforce was employed from one Quarter Day to the next but, come Michaelmas,most were laid off for the Winter.However, with their pockets full of money - they were encouraged to spend it at the fair.
Today, what do we remember of Michaelmas - a Quarter Day - one of the most important dates in the old calendar which ruled our lives for hundreds of years? A half-remembered tradition about blackberries and Michaelmas daisies...ah dear!How times change. Barbara Corley
The Bell Odell
Apologies to everyone who was hoping to enjoy Jazz ingarden this summer, we appear to have had a knack for choosing dates when it has poured with rain!
However, now that the nights are drawing in,Wode Hill One Steppers will be playing inside the pub from 7:30 pm on the first Wednesday evening of each month, starting on 1st October.
So, if you are a fan of Traditional Jazz please come along. Should you also wish to enjoy a meal, please call 01234 720254 to reserve a table.
Rachel, The Bell
WELCOME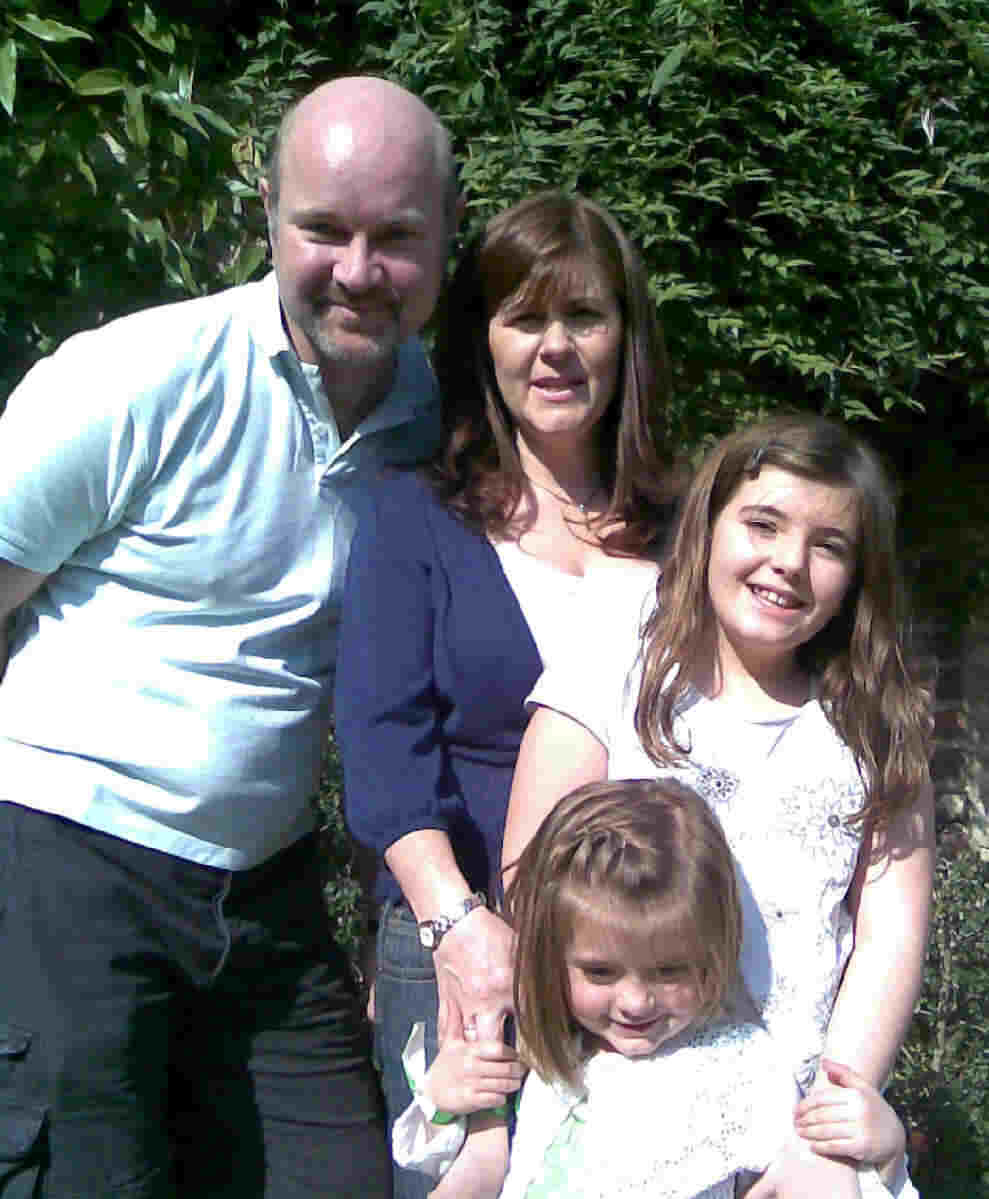 A belated welcome to the Staughton family who moved into the High Street last year.
Graham and Helen with Georgia and Evie (pictured), Tiffany and Emma.
W.I. News
This month's meeting was a small but select gathering, many members being on holiday or with other commitments, but those of us there had a very pleasant evening in the company of our speaker Michael Peachy. Although he was to give us a demonstration with hints and tips on oil painting he also gave us an insight into his own life and how he had become a full time artist. He was self taught and now passes his skills on to many groups including mentally and physically disabled groups as part of rehabilitation programmes.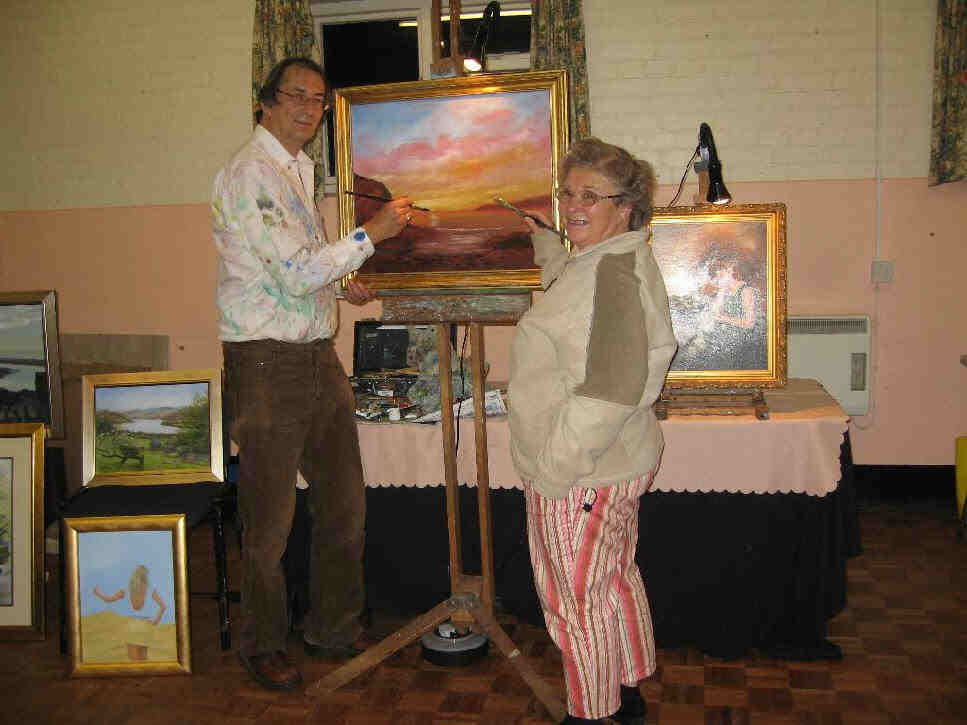 Barbara tries her hand at oil painting under the guidance of artist Michael Paechy.
He encouraged us to have a go and several of us ventured up to add our touches to the picture. He must however take all the credit for the finished result which did indeed represent a beach at dawn.
NEXT MEETING
We are in the Village Hall for our meeting on Tuesday14th October at 7.30. We welcome Gordon Abbott; his talk is titled 'My Little Evacuee'.
COMPETITION
WW1 orWW11 memorabilia.
HOSTESSES
Christine Devereaux and Barbara Corley.
Rachel Halton 720572
Harrold-Odell Country Park
Carlton Road, Harrold, Bedford MK43 7DS
Piano for sale. The family of Alfred Yallop, former organist of St Peter's and St Mary's, are offering his piano. It is an upright Welmer piano, is in good condition and has been kept regularly tuned. Please contact Colin Yallop 01332833158 if you are interested and would like to make an offer for it. The family can arrange for it to be transported for a small fee.
Events
Tree Planting
Monday 27th October from 10.00am.
Come and plant a native tree in the park.Dogs welcome on leads. Under 16s should be accompanied by an adult.
Children's Halloween Party
Friday 31st October, 4pm-6pm.
Fancy dress
Bring a pumpkin or make a pumpkin
Name the owl competition
Bonfire and jacket potatoes
…and lots more.
£2 per child. To reserve a place call HOCP on 01234 720016 or email at address below.
Vauxhall Angling Club Membership books on sale now: see Trevor the Bailiff. Please bring rod licence when buying your book.
Friends of Harrold-Odell Country Park Conservation Tasks
Come and join in with the practical work to enhance the Park for wildlife and visitors on the following dates, from 10.00am – 3.00pm:
Monday 27th October
Monday 25th November
Monday 17th December.
Wear appropriate clothing and footwear. Drinks provided. Come for an hour or two or stay as long as you like.
Bromham Mill 18th National Apple Day
Sunday 19th October, 11.00am – 4.45 pm.
Taste, eat, drink, try and buy your local apples!
Apple pressing, bobbing and peeling.
· Big Food Fayre with Bedfordshire Clangers
· Cider with CAMRA
· Storytelling
· Family art activities
· Apple identification
· Puppet shows
Adults £5, concessions £3. Children under 16 free if accompanied by an adult.
Free parking.
NB Bromham Bridge closed on Apple Day. Follow signs for car parking.
Email: hocp@bedscc.gov.uk Website: www.hocp.net
Tel: 01234 720016
Village Hall News
Events
If you have an idea or can help with these let us know, and if you would like a venue for a private function, the very reasonable hire fee helps us maintain the hall.
Village Quiz, October 25th
Time: 7.30 for 8.00
Tickets: £2.50 per person.
Contact Rob Lee (720730) for tickets and to book a table. NB 6 per table, limited numbers.
Coming up in November:
Dance night
Date: 22nd November
Time: 7:30 for 8:00
Tickets: £5
Come and enjoy an evening of Modern Jive – a fusion of salsa and rock n'roll. Learn four simple moves to impress your friends on the dance floor!
Contacts: Sue Robinson 720113
The Mill Theatre, Sharnbrook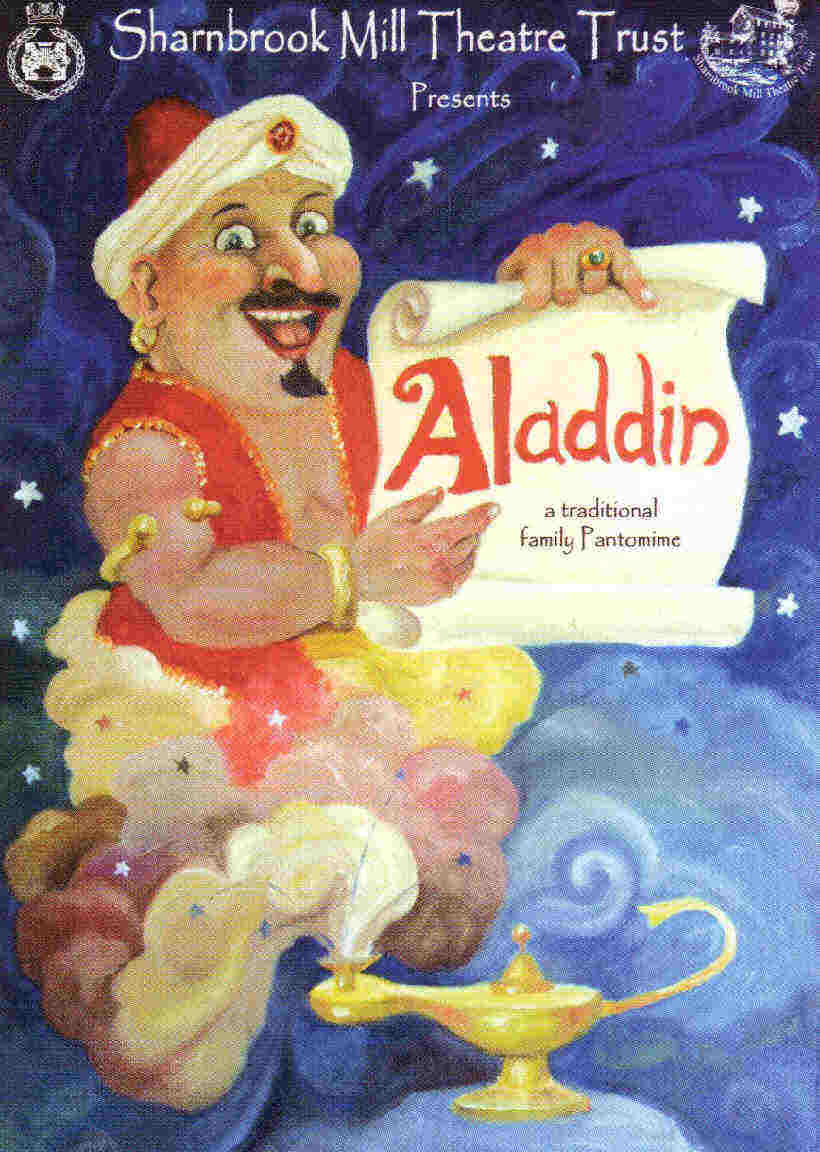 Aladdin - Our own spectacular traditional pantomime.
Friday 5th - Saturday 13th December 2008
Nightly at 7.45 pm, (not Sunday) with 2 Saturday Matinées
Early Booking is advised – Oh yes it is!
Tickets available from Monday 6th October from:
Sharnbrook Post Office (in person) & Bedford Central Box Office 269519*
*To book wheelchair space (2 spaces available).
Parking for disabled; Lift access; Easier access seating rows A-C.
NB Hearing loop rows A-E only.
For programme details please visit www.sharnbrookmilltheatre.co.uk
Possible Wind Farm near Odell Wood

Proposed location of each new turbine close to Odell Great Wood. Image produced from the Ordnance Survey Get-a-map service. Image reproduced with kind permission of Ordnance Survey and Ordnance Survey of Northern Ireland.
Two years ago, Nuon Renewables proposed a scheme to build nine wind turbines at Airfield Farm adjacent to the Airfield Farm Raceway south of Podington. plan was to have windmills with a maximum tip height of twenty five metres. June 2007, Bedford Borough Council refused planning for the project
Nuon have recently decided to come back with a revised scheme for three 2MW turbines which they claim will save 'at least 5250 tonnes of CO2 per year'. the time of going to press details of the new scheme were not available on their website which is www.nuonrenewables.com – only the old plans were there with a comment under 'current status' saying:
'Following the decision in June 2007 by Bedford Borough Council to refuse planning for the project Nuon is now considering whether to appeal the decision'.
In September many homes in Odell received a flyer called 'Airfield Wind Farm Community Update' asking people to show their support for renewable energy and wind power. This suggests the beginning of more lobbying for a wind farm. Ticking any of the boxes positively could be used to help their case.
Diary
October
1st 7.30pm Wode Hill One Steppers at The Bell.
8th 10.30am Meeting Point at Eileen's, 24 Church Hall Road, Rushden.
8th 12.30 Senior Citizens' Autumn Lunch, Village Hall.
14th 7.30pm W.I. Odell Village Hall.
18th 9.45am All Saints' Amblers meet at The Bell.
19th 11.00am National Apple Day, Bromham Mill.
22nd 10.30am Meeting Point, venue to be arranged.
25th 7.30pm Quiz, Odell Village Hall.
27th 10.00am HOCP Conservation Tasks Day.
31st 4.00pm Children's Halloween Party, HOCP.
November
1st 10.00am Fairtrade Café, Village Hall.
22nd 7.30pm Dance Night, Village Hall.
Magazine Deadline
Please send all entries for the November 2008 magazine to Tricia Hudson (mag1 at odellbeds.net) or Catherine Corkery by October 12th 2008 at the latest. May we remind you that the editorial team exercises the right to edit, shorten or alter any items that are submitted. Also, the opinions expressed in the articles are those of the contributors and are not the responsibility of the editorial team.

Great local pubs
---
Last revised: October 04, 2008.