ODELL VILLAGE NEWS
November 2008
Remember, Remember, the 5th November
I had always thought I was reasonably familiar with the details surrounding the Gunpowder Plot: that small group of minor gentry who planned the downfall of both King and Parliament before being betrayed by one of their number which resulted in the whole thing crashing down around them.
Had the plot succeeded it would have resulted not only in the death of the King, James I of England and VI of Scotland, but also most of the aristocracy and effectively wiping out the Government.From this they hoped to re-introduce the Catholic faith with all its implications of civil war.The plot, however, failed.An unnamed member of the group tipped off his friend Lord Monteagle not to attend Parliament on the 5th November.Monteagle promptly passed the letter to Robert Cecil, who held a position equal to that of Prime Minister today.Many unpleasant things have been said about Robert Cecil but nobody ever accused him of being stupid.Wheels were put in motion and a few hours before Parliament sat the cellars below Westminster Hall were searched.Guy Fawkes (little more than a pawn in the overall plot) was discovered surrounded by his barrels of gunpowder ... and the rest is history.
The leaders of the plot, Robert Catesby and Sir Everard Digby, supported by their band of plotters, had kept well away from the scene of action.Guy Fawkes, their fall guy -the man to take the risks- had been caught red-handed, but it was not long before all the plotters were rounded up and were executed on either the 30th or 31st of January 1606.The above details are pretty well familiar to most of us, but then came my surprise.I found out just why we do celebrate the 5th November in the way that we do.
As a result of the Gunpowder Plot, Parliament brought into being The Observance of the 5th November Act, which required the people of England to celebrate "with unfeigned thankfulness...this joyful day of deliverance" as a "perpetual remembrance ... for all ages to come", the new law making it compulsory to celebrate the arrest of Guy Fawkes throughout England and the Dominions.
Since this Act was passed the event has been celebrated with the annual ceremonial search of the cellars below Westminster and nationwide large bonfires have burned long into the night accompanied by fireworks and the traditional burning of the "guy" in memory of that infamous event.Strangely the main players of the plot have been largely forgotten. It is the bit player, Guy Fawkes, who is remembered now!There is an odd little footnote to this Act.It states that it is only permissable for children to go door-to-door collecting their 'penny for the Guy' with the written permission of the local Chief Constable of Police.
So it has continued for four hundred years.Bonfires illuminating the night skies. Excited children cheering the fireworks bursting into clusters of bright coloured lights.Certainly things have changed, over the years, in my lifetime.When I was a child there would be a bonfire blazing away in practically every garden in the land, and the fireworks were smaller.Nowadays most people attend large, municipal gatherings and the fireworks are massive.One thing, however, remains unchanged.Come November 5th ...and the people turn out to celebrate....
Remember, remember the 5th November
Gunpowder, treason and plot.
I see no reason why gunpowder treason
Should ever be forgot.
So runs the old rhyme.Cromwell and the Civil War could not stop the celebrations (although he stopped practically everything else). The Napoleonic Wars could not stop it. Neither could two World Wars.The celebration is deep within the natural psyche of the population but now something is lurking in the sidelines.Something that wishes to turn the tide of history. Yes, you've guessed it ... Health and Safety, spurred on by the compensation culture, has got it eyes firmly fixed on Bonfire Night.
Barbara Corley
W.I.NEWS
We were intrigued by the title of this month's talk 'My Little Evacuee' and looked forward to it being explained by our speaker Gordon Abbott. He arrived sporting a tag looking a little like a luggage label and it soon became clear that he was the evacuee. Evacuated to a Devon farm in 1940 at the age of 7 he spent the war learning country ways, he saw little of his parents and learnt to love the people who he was with who he referred to as Auntie and Uncle, and who always introduced him as My Little Evacuee. His experience was good, but he explained for many others it was the start of a period of abuse and neglect. Torn from close family homes, they were billeted with cold unfeeling people. They had no one to turn to and endured years of misery.
He spoke of the process of Operation Pied Piper as it was termed and feels that the evacuees are the forgotten people of WW2. He works for the Evacuee Reunion Association to ensure that the true story becomes better known and the truth preserved for future generations. They hope eventually to have a memorial near St Paul's Cathedral.
He himself returned home to London to find his parents divorced, his mother remarried and a baby half sister. Even the area of London he returned to was different. Unable to settle, with the consent of his mother he returned to Devon to Auntie and Uncle who were missing him as much as he missed them.
Next Meeting
We are in the Village Hall for our meeting on Tuesday11th November at 7.30. We welcome back Dot Wigg to talk about the History of the W.I..
Competition
How many four plus words from Woman's Institute can you find?
Hostesses
Audrey Dempsey and Josie Peat
We have a change to our programme: instead of our celebration meal being in the New Year it will now be on December 9th at Jane Eshelby's. Transport will be organised at the next meeting. Can you let me know if you will be able to join us in December so we have an idea of numbers and transport requirements.
Rachel Halton 720572
Work Gifts Samples Sale
Nicola Schoenenberger will be selling Christmas gifts at bargain prices: items include fleece jackets, gilets, shirts, toys, games, pens, clocks, aprons, photo frames.
Wednesday 5th November
10.00am-1pm
at
Village Farmhouse
94 High Street, Odell
Bedfordshire MK43 7AS
01234 720216
PLUS
Miss Captain
New French designer clothing
Miglio Jewellery
Latest fashion accessories
Phoenix Trading
Christmas cards and paper
Donations for Coffee & Biscuits to Independent Age
A charity helping older people on low incomes to live with dignity
Harrold-Odell Country Park
Carlton Road, Harrold, Bedford MK43 7DS
Christmas Decoration Making
Sunday 30th November, 1-00 – 4.00pm
Make some decorations for your home. Using cones, twigs and greenery from the park make some wreaths, trees, ornaments etc.
Just come along on the day!
Recent Sightings at the park
The pair of Egyptian Geese which had been resident in the Park have reappeared after six weeks'
absence in an unknown location!
An osprey was seen flying in the Park on Friday 17th October.
Watch the blackboard in the Park for more sightings.
Friends of Harrold-Odell Country Park Conservation Tasks
Come and join in with the practical work to enhance the Park for wildlife and visitors on the following dates, from 10.00am – 3.00pm:
Monday 24th November
Monday 15th December.
Wear appropriate clothing and footwear. Drinks provided. Come for an hour or two or stay as long as you like.
Email: hocp@bedscc.gov.uk Website: www.hocp.net
Tel: 01234 720016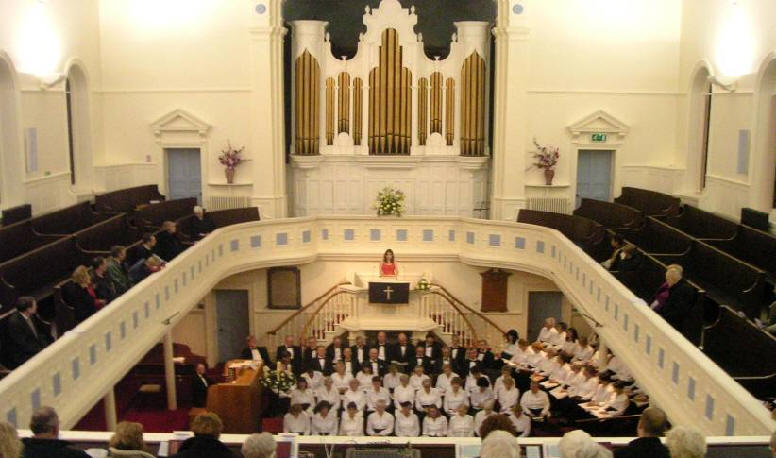 presents
Handel's Messiah
On Saturday November 29th 2008 at 7:30 pm
in Bunyan Meeting Free Church, Mill Street, Bedford.
Conductor Janet Welsh
Organ Richard Heyes
Trumpet Ben Bottone
and Soloists from the Guildhall School of Music and Drama
Adults £8.50, Concessions £7.00
Admission by programme
available from:
Barbara Fowler, Little Odell, 01234 720481
Bedford Central Box Office 01234 269519
(for group rates only – 12.5% discount for parties of 8 or more)
Proceeds in aid of Keech Cottage Children's Hospice
Registered charity Number 1035089
If you are looking for the ideal gift...
Why not consider a book brought to you by Book Castle Publishing in Bedfordshire. We have three new titles for those interested in local history, the first entitled "Signals A Railway Miscellany: Hertfordshire Buckinghamshire and Bedfordshire" by Murray Eckett, an enthusiast who has researched the railway system, railway walks and their
preservation. In Bedfordshire, he covers the Marston Vale line and describes walks along the Leighton Buzzard to Dunstable line, Luton Parkway to Harpenden East, Bedford to Hitchin, Bedford to Cambridge and Bedford to Northampton.
The second book is called "We wouldn't have missed it for the world" The Women's Land Army in Bedfordshire 1939-1950 by Stuart Antrobus. Based on extensive research and numerous interviews with former land girls, this book takes us back to the days of wartime activity, of military airfields and the presence of American GIs. A definitive alphabetical list of almost 3500 maiden names will enable family historians to find if their forebears served as land girls in Bedfordshire.
The final book is more light hearted. It is the story of Russ Sainty, a performer at the legendary California Ballroom in Dunstable. Russ and his group, The Nu-Notes performed no less than 338 sessions up to the mid-sixties, including the opening night of March 12th 1960. During over 50 years in show business he has met and performed with so many famous stars. Russ's story, entitled "King of the Cali' A Lifetime in Rock n' Roll" is a roller coaster ride of triumph and disappointment, but is told with truth and integrity.
So if nostalgia is your forte... all these books are available through your local bookshops.
Book Castle Publishing, 12 Church St, Dunstable, Beds LU5 4RU Tel:01582 605670
Village Hall News
Events
If you have an idea or can help with these let us know, and if you would like a venue for a private function, the very reasonable hire fee helps us maintain the hall.
Dance night 22nd November
Come and enjoy an evening of Modern Jive – a fusion of salsa and rock n'roll. Learn four simple moves to impress your friends on the dance floor!
Time: 7:30 for 8:00
Tickets: £5
Contacts Sue Robinson 720113 for tickets and more details.
Quiz evening Saturday 25th October
Once again the quiz was well attended and was great fun. Many thanks to Rob Lee and his team for all the hard work.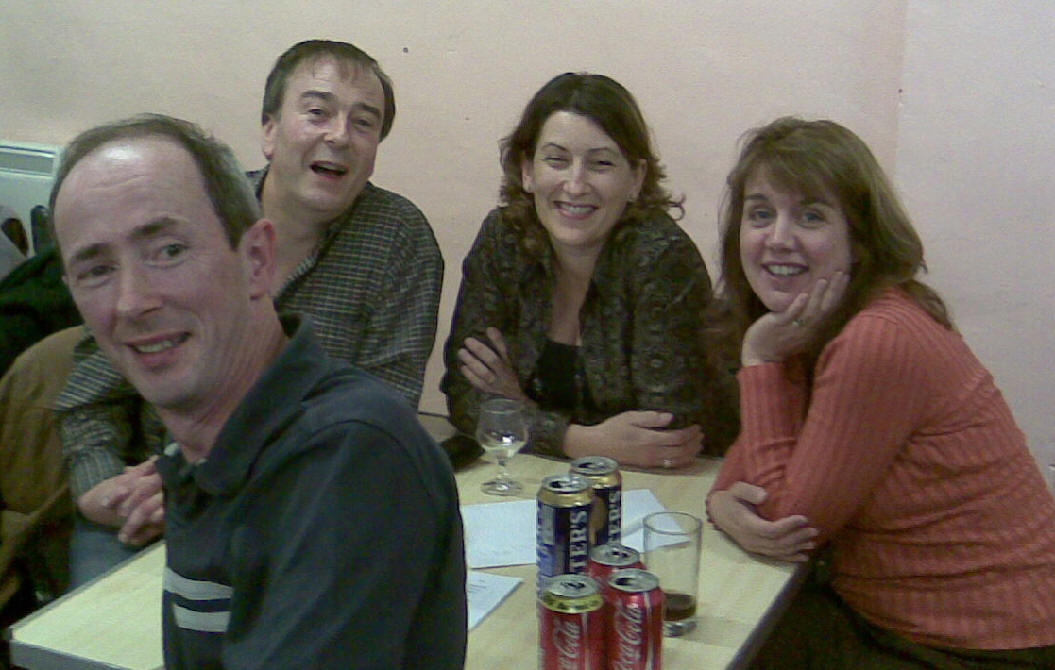 In 3rd place was 'The Fearless Four, above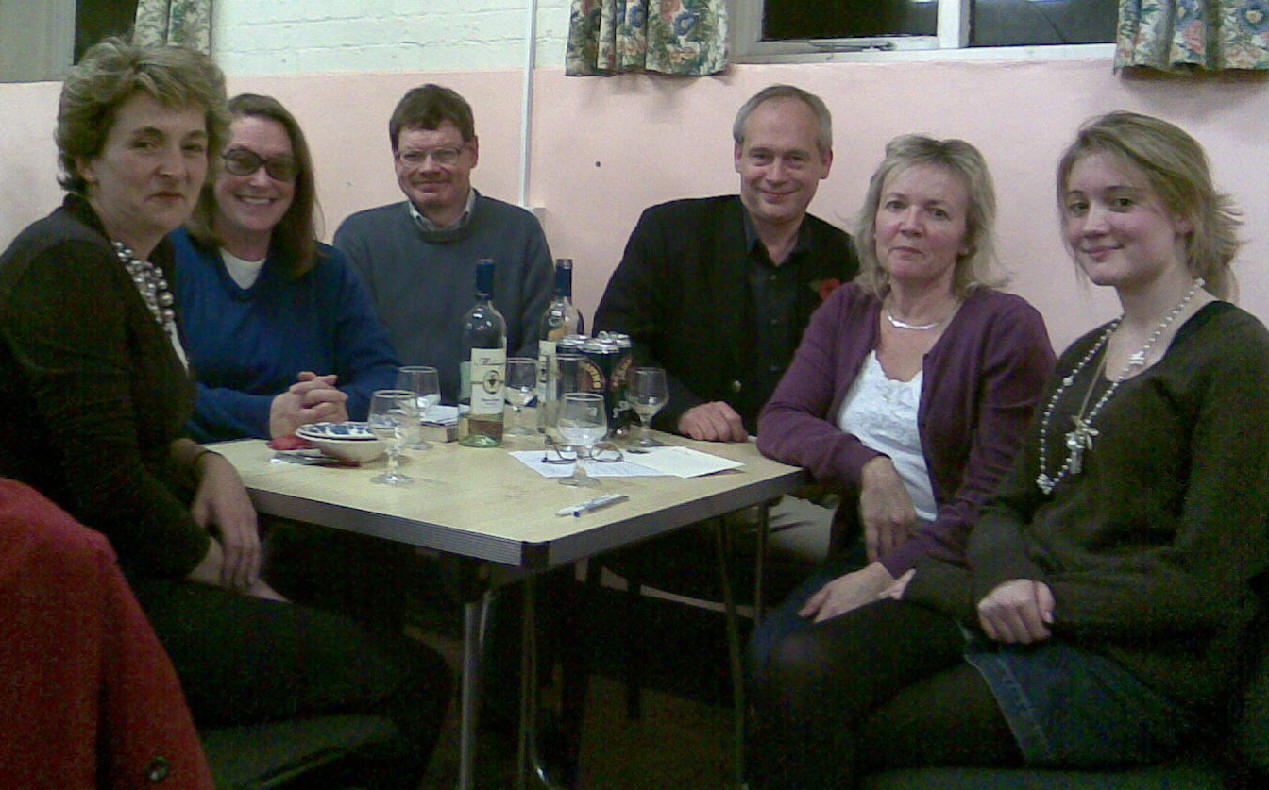 Above, in 2nd place was 'Go with Nokes' and below is the winning team: The Intrepid Foxes.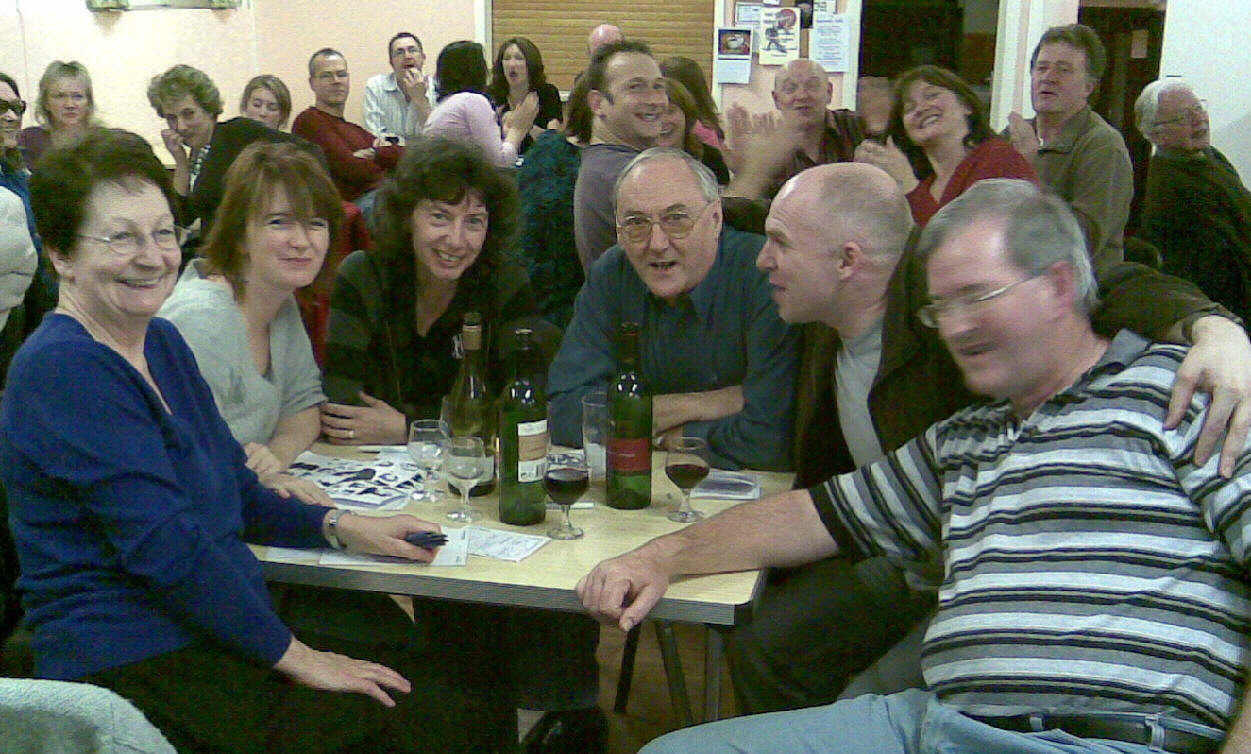 Senior Citizens' Christmas Lunch
Odell Senior Citizens' Lunch Club invites you to the
Christmas Lunch
on
Wednesday December 10th
From 12.30
In Odell Village Hall
RSVP Jill Cheadle 720261 by Monday 1st December
The Mill Theatre, Sharnbrook
Reg. Charity No 242164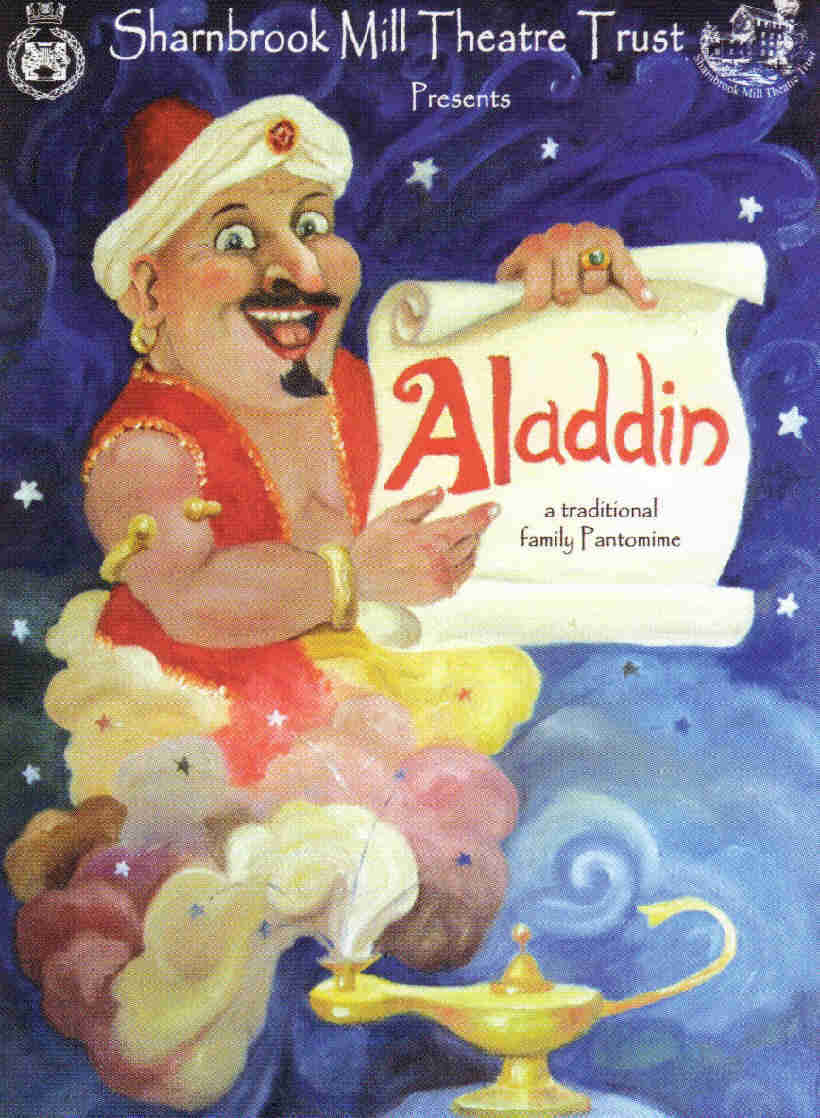 A l a d d i n - Our own spectacular traditional pantomime.
Friday 5th - Saturday 13th December 2008
Nightly at 7.45 pm, (not Sunday) with 2 Saturday Matinées
Early Booking is advised – Oh yes it is!
Tickets available from Monday 6th October from:
Sharnbrook Post Office (in person) & Bedford Central Box Office 269519*
*To book wheelchair space (2 spaces available).
Parking for disabled; Lift access; Easier access seating rows A-C.
NB Hearing loop rows A-E only.
For programme details please visit www.sharnbrookmilltheatre.co.uk
Bell News: The Wodehill Jazz band perform in the Bell the first Wednesday of the month so come along on 5th November. It's best to book a table for dining those evenings.
Wind Farm Planning Application
There may be a day or two left to register opinions about Nuon's latest attempt to erect wind turbines just north of Odell Great Wood. Please write to the head of planning at Bedford Town Hall or email
planning@bedford.gov.uk ASAP. The application number is 08/02692/MAF
Diary
November
1st 10.00am Fairtrade Café, Village Hall.
1st 10.00am Charity Christmas card sale, Harrold URC.
5th 10.00am Work Gifts Sale, Village Farmhouse.
5th 10.30am Meeting Point at Christine's, The Rectory.
5th 7.00pm Trad Jazz at the Bell.
11th 7.30pm WI meeting in Odell Village Hall.
15th 9.45am All Saints' Amblers meet at The Bell.
15th 11.00am St Mary's Church Christmas Bazaar, Carlton Village
Hall.
19th 10.30am Meeting Point at Catherine's, Manor Cottage, Harrold.
22nd 7.30pm Dance Night, Village Hall.
24th 10.00am HOCP Conservation Tasks.
29th 7.30pm Handel's Messiah, Bunyan Meeting Free Church.
30th 1.00pm Christmas Decoration Making, HOCP.
Magazine Deadline
Please send all entries for the joint December 2008/January 2009
magazine to Tricia Hudson (mag1 at odellbeds.net) or Catherine Corkery by November 12th 2008 at the latest. May we remind you that the editorial team exercises the right to edit, shorten or alter any items that are submitted. Also, the opinions expressed in the articles are those of the contributors and are not the responsibility of the editorial team.
Do you look after someone who is frail, ill or disabled?...
...that makes you a carer.
For information, support and advice you can now ring the Bedfordshire Carers Helpline: 0300 0123435

Great local pubs
---
Last revised: October 26, 2008.