ODELL VILLAGE NEWS
December 2003 / January 2004
Round and About
The Wise Men
At Christmas we all love to hear the story of The Nativity and we recognise and welcome each familiar feature as the tale unfolds. One of the most magical and enduring of these legends is that of the Three Wise Men crossing miles of desert to lay their gifts at the feet of the Baby Jesus. Those wondrous events took place over 2000 years ago and were not recorded until long after the event.
How well does this particular part of The Nativity bear out in fact? According to modern historians, surprisingly well. The first mention of this epic journey appears in the Gospel of St. Matthew where he tells of The Magi bearing gifts. It is only later that they are referred to as The Three Wise Men or The Three Kings. Neither does he mention how many people there were – he refers only to The Magi.
Carvings on the walls of The Catacombs in Rome show the scene of The Nativity in several places and here The Magi vary in number between two and six – but they always carry three gifts. It is now believed that legend settled on the number of three men, one for each gift. In these carvings The Magi are always depicted wearing the robes of wealthy Persians of that period.
According to known history there was a religious sect called The Magi living within the Persian Empire which, at that time, occupied the area now known as Iran and Iraq. The nearest large settlement of this group lived at Babylon, some 750 miles from Bethlehem. As a group The Magi firmly believed in the coming of a great King and Saviour and as they were brilliant astronomers they believed that his coming would be foretold in the heavens, probably by a great star. They eagerly watched the skies for the first appearance of such a star and, in the event, would have had warning to set off on their long pilgrimage to Bethlehem. At this time a journey of 750 miles, riding on the back of an ass or a camel, would certainly have taken several months to accomplish.
According to legend the gifts were of gold, frankincense and myrrh – all very costly gifts at this time. Frankincense and myrrh were both precious and very rare, probably originating in the land of Sheba, today being part of Southern Arabia. In these early times Frankincense represented divinity; myrrh, although largely associated with death, was widely used for healing purposes and lastly we have Gold, representing royalty and kingship. What better gifts could The Magi bring?
Modern day experts now believe that time has blurred the original story but that the basic elements are still in place. The Magi – a people believing in the coming of a great King and Saviour and that his coming would be heralded by a star. Should such events have taken place, what would be more natural than for The Magi to set off to greet their new Saviour bearing valuable gifts representing kingship.
According to the historian David Hughes of Sheffield University, the legend of The Magi still exists in modern-day Iran and Iraq, the land once ruled by the ancient Persian Empire. Also lovely little legends attached to the journey of The Magi crop up in many of the towns and villages along the route that such a journey would most likely have followed.
Barbara Corley
May I take this opportunity to wish all my readers a Very Merry Christmas and a Happy New Year.
W.I.News
Unfortunately our speaker from Tesco's was unable to join us due to family circumstances. We are therefore extremely grateful to our secretary Doreen Wheeler for stepping in at 24 hours' notice. Two years ago Doreen started attending an evening class at Sharnbrook Community College in Stained Glass window making. She had always regretted that her front door had plain glass in it and had decided to remedy this; anyone passing this door can see how successfully she has achieved her aim. By the time she had learned the techniques involved and finished her windows she was bitten by the bug and has undertaken several projects since and obviously gets tremendous enjoyment out of improving her skills.
She is at the present time making small angels for Christmas decorations, selling them and donating the proceeds to The Corner Club in Harrold. She took us step by step through the process of making an angel, demonstrating the skills she has acquired, making it look relatively easy, as all experts do. Thank you Doreen for rescuing our evening so successfully.
Next meetings
December and January meetings
We will meet on Tuesday December 9th at 7.30 p.m. at Rachel Halton's for our Bring and Share Christmas Meal.
In January we return to the Village Hall on January 13th at 7.30 for an Open Meeting when all are welcome, big or small, male or female, to hear Richard Hall speak on the History of Thurleigh Airfield.
Hostesses and Competition
Our hostesses in January will be Mary Lee and Rachel Halton and the competition is 'Make a paper flying object.'
Rachel Halton 720572
Corner Club Coffee Morning
Thank you to everyone who supported our coffee morning. We made the grand sum of £ 258 from the coffee morning which will go to the Corner Club and £238 from the sale of Mencap cards which will go to Bedford Mencap.
The Corner Club now has 24 residential homes (mostly from North Beds.) on the register. Each home has 5 or 6 residents, most of whom have quite profound learning difficulties. So the money raised will help to provide more equipment and materials we use for the various activities we organise.
So, once again, many thanks for your support. It is much appreciated.
Doreen Wheeler
Ancient Finds in Harrold
Work on the building of Harrold Priory's new science laboratory was temporarily halted when some historically significant objects were dug up some months ago. The archaeological dig unearthed a sheep bone bearing ancient knife marks, lots of Medieval pottery, a spur, belt buckles and copper pins. The best finds will be on display in the science department in due course following cleaning and cataloguing.
Thoughts on One Hundred Years of Flight.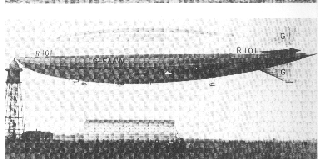 10.30am on December 13th marks the anniversary of "one hundred years of the birth of powered and controlled flight". The Wright Brothers flew four flights on this day in 1903 at Kitty Hawk Sands, North Carolina, USA.
Locally, there is a memorial plaque in Odell Church to Lt. Col. V.C. Richmond, designer of the R101 Airship which crashed at Beauvais, France, on 5th October 1930. Sadly it had only made that flight due to political pressure.
World War Two saw a huge increase in aerial activity over the area; first the Royal Air Force then the Americans from 1943 flying daylight raids from Podington, Thurleigh and Chelveston until April 1945 in Flying Fortresses.
In 1954 the new Royal Aircraft Establishment at Thurleigh began research into blind landing systems, vertical take-off, carrier landing decks, catapult trials, night vision terrain following radar, microwave landing systems and gust research until closure in March 1994. For forty years civil and military aviation has benefitted enormously from research conducted at R.A.E. Bedford.
It is ironic that Concorde has been retired but one wonders what people living in Odell will see go overhead in the next one hundred years?
Nigel Perry
Anyone interested in this subject and particularly in the 92nd Bomber Group stationed at Podington in World War Two may find the following three web sites interesting:
www.327th.org
www.92ndma.org
www.heavybombers.com
For more information contact Nigel Perry on 721449.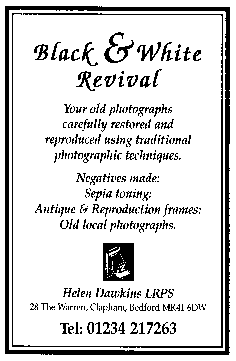 Black and White Revival
Old Photographs of Bedford and the Villages, c1900.
Collection extended this year to approximately 150 different views, all hand printed photographs and sepia toned. Full list available.
Available at the Victorian Fayre in Bedford, 5th – 7th December or you are welcome at 28 The Warren, Clapham. Just give me a call.
Also, if you have any Christmas Fairs etc. of your own and would like a supply of the photographs to sell on commission, please give me a call – as soon as possible so that I can ensure I have a good supply printed for you.
Look forward to seeing you, best wishes, Helen Dawkins
Black and White Revival: Preserving the Past for the Future.
01234 217263, e-mail: helen.dawkins@orange.net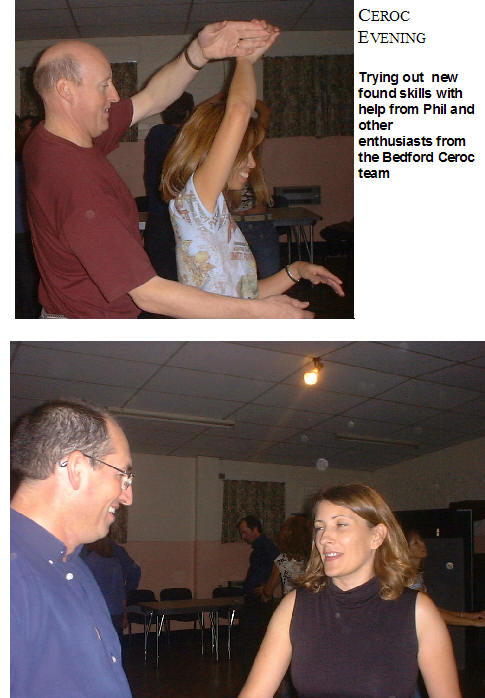 Village Hall News
Events
If you have an idea or can help with these let us know, and if you would like a venue for a private function, the very reasonable hire fee helps us maintain the hall.
What a great night was had by all who attended the Ceroc evening. About 40 people, some in couples others single, were treated to some instruction by Phil and then tried out their new dance moves. Put together these moves gave everyone dance routines to suit all occasions. It was thoroughly enjoyed by everyone, a very sociable, enjoyable evening and great fun!! Thanks to Karen Fulford for the idea and arranging the event.
We will be having Phil (above) back again so watch out for details.
Dates for your diary
Friday 19th December - Family Christmas party. You don't have to have young children to come along. It's open to everyone. We'll arrange some fun, bring a few eats and drinks for a communal table and enjoy a village Christmas party. Open from 6pm. Let us know if you can come and if you are able to supply some goodies.
We do ask that children are accompanied. Watch out for details.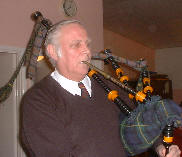 Saturday 31st January - Burns Night.
7.30pm start in the Village Hall.
A two-course meal will be served, with haggis, tatties and neeps in abundance, and a pudding. The haggis will be piped in by Mr Martin Cameron on the bagpipes and the meal will be followed by Scottish dancing.
Tickets: adults £7.50, concessions £5, to include a 'wee dram', available from Nicola Schoenenberger 720216.
Any offers for helping prepare Tatties and Neeps gratefully received!
Friday 13th February - Ouse Valley Swing Band. We are pleased to be able to welcome this versatile band from Sharnbrook Upper School back to our hall. Ticket details available in the New Year
Friday 19th March - "Radio Days and TV Times"; another revue by the Time of our Lives Music Theatre. Get the date in the diary and book your tickets early!!
Saturday 17th April - Quiz. The annual quiz returns. Usual teams of up to 6 (not 7 Jonjo). Questions guaranteed not to have been used in Odell before!!
Waste Paper Collection. Thank you for bringing your waste paper to the bins. Though the return is small, every little bit helps financially and of course the waste is recycled.
Do please support our events, and do suggest to us your ideas for alternative activities.
Merry Christmas and a Happy New Year from the Village Hall Committee
Rob Lee (720730) on behalf of the Village Hall Committee.
Rugby World Cup Final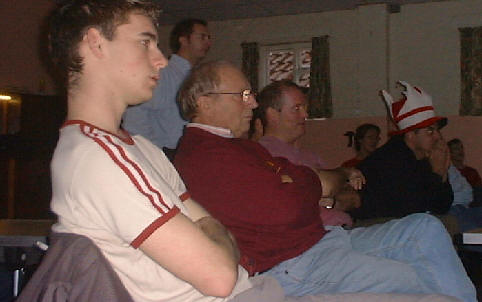 Well, we had to do it. With England in the Rugby World Cup final, an impromptu event was set up in the Village Hall on 22nd November for the 9am kick-off. Heather Lee and others prepared bacon butties and around 40 people gathered to watch the big match on a big-screen projection TV. Many thanks to Jim Schoenenberger for providing an extra amplifier at the last minute! The picture above shows the tenseness of the occasion as England's lead against Australia was gradually eroded.
But as the match moved into extra time, Jonny Wilkinson worked his magic and the crowd erupted with jubilation as pictured below!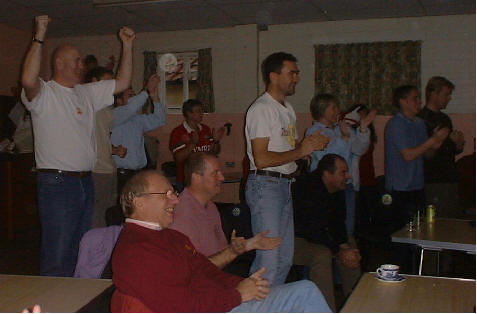 Senior Citizens Christmas Lunch
This will take place on Wednesday December 10th at 12.30pm for 1.00pm in the Village Hall. A traditional Turkey Lunch will be served so if anyone has dietary problems please let Roma know.
The final date for bookings is December 3rd and we apologise that we cannot make any exceptions after this date as we have to order the turkey etc.
If you have not had your invitation and would like to come please ring Roma Garon tel. 720431 by December 3rd.
Birthdays
Birthday greetings to
Katherine Sykes 11 on 3rd December
Katherine Freeman 10 on 6th December
John and Elinor Lee 12 on 7th December
Yasmine Novisky 11 on 23rd December
Rhianna Ford 10 on Christmas Day
Evette Allen 14 on 28th December
Hannah Hudson 13 on 17th January
Happy birthday to you all !
The Mill Theatre, Sharnbrook
2004 Season
2004 marks the 25th Anniversary of the inaugural production at The Mill Theatre, Salad Days, in 1979, following the building's acquisition and conversion from Hipwell's flour mill, Stoke Mills, during the 1970s and its transformation into your local theatre.
Welcome to another special year in 'The Mill's' history:
Alan Bennet's Comedy - Habeas Corpus - March 9th –13th
The Musical – Cabaret – May 14th – 22nd.
The Wonderful Historical Drama – The Lion in Winter – September 21st – 25th.
The Musical Legend – My Fair Lady – November 12th – 20th.
Tickets: available from one month before:
The Village Trader, Sharnbrook (in person) – your local booking point

Central Box Office, Bedford 01234 269519*

The Castle, Wellingborough 01933 270007*

*Credit/Debit cards accepted.

For Party bookings: Please phone Alison Bean 01234 781372
(10% discount for 10 or more, excluding charity performances)
Diary

December

3rd 10.30am Meeting Point at Catherine's, Manor Cottage, Harrold.

5th 10.30am Christmas Hamper Coffee Morning, Hobbs Green Farm.

9th 7.30pm W.I. Bring and Share Christmas Meal at Rachel's.

10th 12.30pm Senior Citizens Christmas Lunch, Village Hall.

17th 11.30am Meeting Point Christmas Lunch at Liz Dodwell's, Watermead, Odell Rd. Harrold.

19th 6.00pm Family Christmas Party, Village Hall.

20th 10.00am Church Decorating in All Saints'.

6.00pm Carol Singing – meet at The Bell.

21st 6.00pm Carol Service, All Saints'.

24th 11.30pm Midnight Communion, All Saints'.

25th 10.00am Christmas Day Family Worship and Holy Communion.

January
6th 10.30am Meeting Point at Eileen's, Corner House, Wymington Park, Rushden.
13th 7.30pm W.I. Village Hall.

21st 10.30am Meeting Point at Jill's, Rectory Farm, Odell.

31st 7.30pm Burns Night Celebration, Village Hall.

Mike & Jane

Welcome all customers, both old & new to the

recently refurbished

Cock at Pavenham

Hand Prepared & Home Cooked Food is available Wednesday to Saturday Evenings. Fresh sandwiches, Soups & Ploughmans are available at weekend lunchtimes

Large garden with fabulous views

Parties welcome in our separate dining room

We are keen that our food offering is of the highest quality using the freshest ingredients and make no apologies if availability is limited – so BOOK EARLY!

Quiz night every 2nd Monday in the month

Opening Times

Monday to Friday 5.00pm to 11.00pm

Saturday 12.00am to 3.00 pm & 6.30pm to 11.00pm

Sundays 12.00am to 3.00pm & 7.00pm to 10.30pm
Magazine Deadline
Please send all entries for the February 2004 magazine to Tricia Hudson (patriciahudson@kbnet.co.uk), Anne Turner or Catherine Corkery by January 12th 2004 at the latest. May we remind you that the editorial team exercises the right to edit, shorten or alter any items that are submitted. Also, the opinions expressed in the articles are those of the contributors and are not the responsibility of the editorial team.
Electronic mail address
email is jh at ti.com - I put it like this to avoid spam! - just retype with the 'at' being an 'at' sign and of course no spaces.

FAX number
01234-721004

Back to the Odell Home Page
---
Last revised: December 05, 2003.