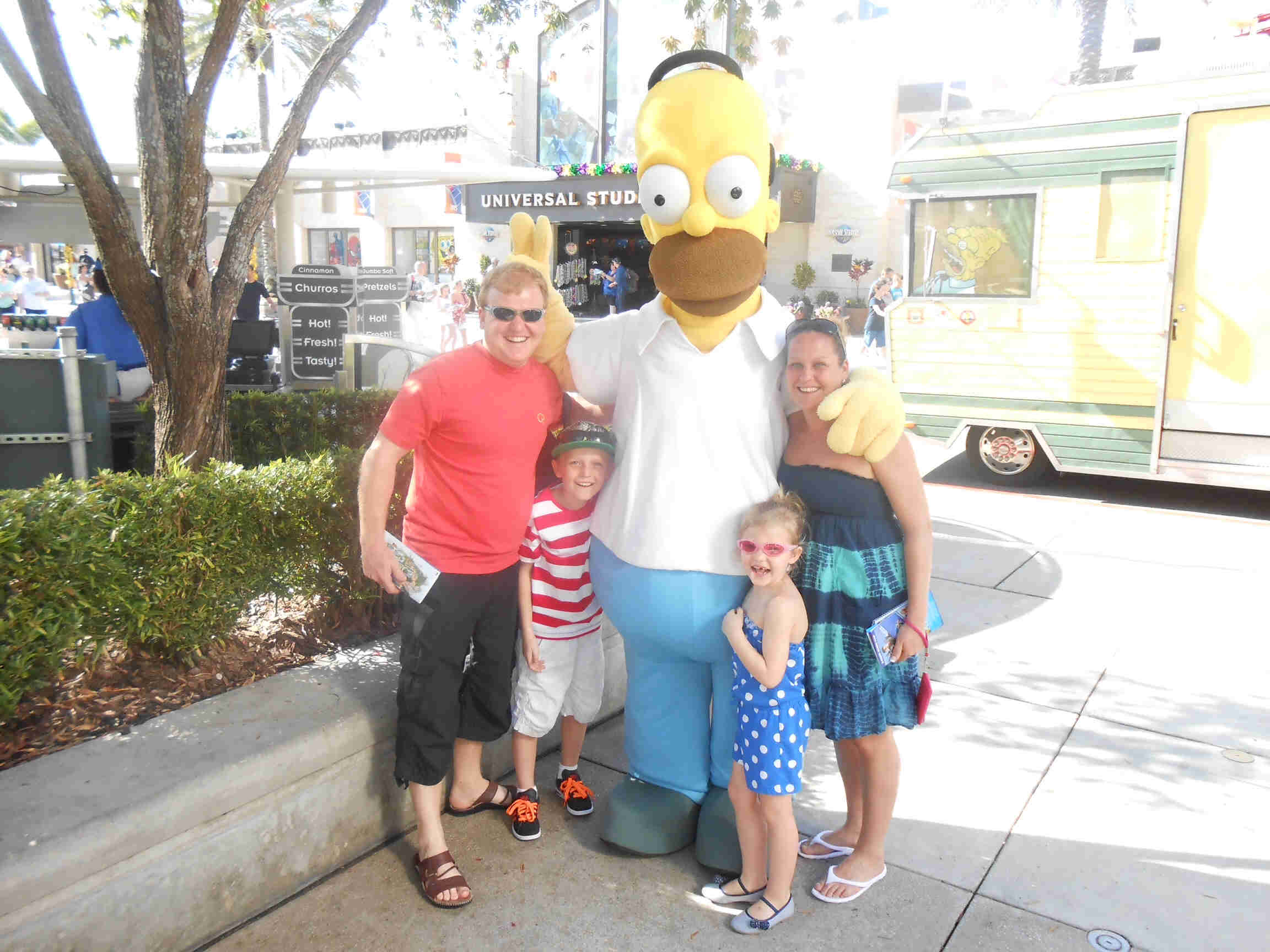 James and Sally Bolton with children Alistair and Rose.
Odell Fete and Dog Show,
Saturday 13th June
Getting Involved
Last July a meeting was held in the Village Hall to discuss the future io the Fete. This was well attended and generally everyone felt the Fete should continue and hoped to have support from the younger members of our community, not only on the day of the Fete but also by perhaps getting some more involved in the planning. So the PLANNING has already started – the PA system and the loos have been booked!! We do need as much HELP as possible. If you can help NOW please contact Mandy Hinds, 7 Horsefair Lane, Odell, 01234 720414 alodell@plus.com or Christine Clark 01234 918985 cmclark99@uwclub.net
The first date to put in your diary is Fete Preparation Morning at 10.00am on Bank Holiday Monday, 4th MAY, hosted by Jim and Doreen at Linden House when we clean and repaint the signs for the stalls and side shows and prepare the roadside boards. We then enjoy a BBQ lunch. Please bring your own meat and nearer the time we shall be asking for contributions of pudding and drinks.
The Big Preparation will be in the afternoon and early evening of Friday, 12th June, when we need muscles, good senses of humour, wheels, trailers and people willing to collect tents, tables, chairs and stall signs, and set these all up in the Scout Field down Horsefair Lane ready for the big day. Tea and cake supplied to keep you going! The morning of the Fete also requires many hands to help complete the preparation and get the goods to the stalls ready for the Grand Opening at 2.00pm. Don't forget that we also have to clear the field at the end of the afternoon. All helpers are invited to a BBQ on Sunday morning at the field to round off the busy weekend.
Jane Eshelby
Senior Citizens'
Fish and Chip Lunch
Wednesday 11th March
12.30 for 1 o'clock
Village Hall
Let Jill (720261) know by 2nd March
Due to lack of funds there will be a charge of £4 for the fish and chip meal.
If you know of anyone eligible to come to the lunch please tell Jill.
W.I. News
At our February Meeting Jill Cheadle took us to the Galapagos Islands, an archipelago of volcanic islands situated in the Pacific Ocean. She had put together a power point presentation, with the help of Barry Halton, of her holiday to the Ecuadorian Province of Galapagos, a National Park and Biological Marine Reserve. She said this was a trip of a lifetime for her and her sister Lesley. The Galapagos Islands are famed for their vast number of endemic species which were studied by Charles Darwin during his voyage with The Beagle. Their yacht took them to a number of the eighteen main islands where they saw an amazing number of birds, tortoises, sea lions, turtles, iguanas, penguins, lizards, crab, and cactus. The Blue Footed Boobies and the many Darwin Finches were favourites. Members and friends thoroughly enjoyed Jill's adventure and the lovely photos.
The next meeting will be held in the Village Hall on Tuesday 10th March at 7.30pm, when Doreen will help us to develop our craft skills and show us how to make Easter Bonnets. Please bring a pair of scissors with you.
Hostesses are Margaret Jones and Jill Cheadle.
New members are always welcome and if you need any more information please ring Karen Boyes, 327003. Ladies, just come along to the Village Hall on the second Tuesday of each month at 7.30pm and see what we do and how we enjoy ourselves. To find out more about the WI go to www.theWI.org.uk or the local Bedfordshire Federation website www.thewi.org.uk/bedfordshire Jane Eshelby
Village Hall
Annual General Meeting
The Annual General Meeting of the Village Hall Committee will be held on Monday 20th April in the Village Hall at 7.30pm. Several of the present committee are looking to retire and they particularly want to encourage younger villagers to replace them!
Events
The next Quiz night will be on Saturday 18th April. 7.30pm for an 8.00pm start. So start booking your tables of six via Rob on 01234 720730.
If you have an idea for, or can help with, events let us know, and if you would like a venue for a private function, the very reasonable hire fee helps us maintain the hall.
Refurbishment plans
Many thanks to Brian Cheadle and the Parish council for helping to apply for and successfully receive funding to cover the costs of some badly needed repair work including the damp problem in the toilets and flooring in the entrance hall.
Evershed Drinks - help needed
Some of you will kno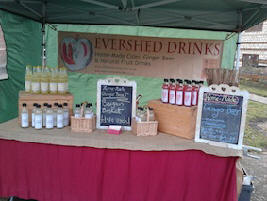 w me as the woman who collects unwanted local apples and turns them into cider and indeed, I still do that. In addition to cider however, I also now make a traditional ginger beer and other traditional (often seasonal) soft drinks (Elderflower Pressé, traditional lemonade and spiced fruit punch). There are a few local shops that sell my drinks (including Summerhill farm shop in Cardington, Olney Deli and The Blue Glass in Bedford)
but those are not where my main sales come from. I sell most of my drinks at farmers markets and local events.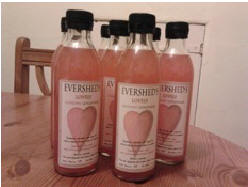 Events often clash with my regular farmers markets so I would like to hear from anyone who would be interested in helping me out when I have a double booking! They would need to have access to a reasonably sized car (that could fit a small gazebo in). I'm happy to negotiate a fee - the work would (at the moment) have to be on a freelance basis. To let me know about your surplus apples or to let me know about your interest in manning a stall for me, call 01234 721798 or 07890786009 More information about my drinks can be found on my web site www.eversheddrinks.co.uk.
Cheers! Elisabeth Evershed
Borough Councillor's Update for Odell – March 2015
Contact your Borough Councillor Alison Foster by telephone on 07773371190
or email at ajfieldfoster@gmail.com – Please note Alison's new email address
Broadband
Harrold Superfast Cabinet 2 should be live by the time of publication. This cabinet serves east Harrold and Little Odell. Little Odell residents are advised to check the Openreach site or use www.dslchecker.bt.com/adsl/ADSLCheckerAddressOutput Odell village itself will be included within the second project which has a lot of money in it (£2.4m) so has a significant contracting process to go through. The project's coverage area should emerge in April or possibly earlier.
The Carlton Superfast Cabinet (Harrold 3) will have a bit of a delay because of the problem of various services in the ground all around the existing copper cabinet. I'll keep you posted on progress with that issue.
Warning from Bedfordshire Police
Bedfordshire Police are warning elderly and vulnerable people, their families and friends to be on the alert for rogue traders operating in Bedfordshire. At least two people are thought to have been conned out of money by a rogue roofing company in Bedford during the last couple of weeks.
Neighbourhood Watch County Support Officer Lynne Arch said "This trader uses a white van with a roof rack for ladders and is handing out flyers to residents claiming their roof tiles need fixing urgently. "If a vulnerable family member or neighbour is cold called by such a company you should ensure they do not agree to any work and contact your local Trading Standards Officers."
Anyone with information relating to this incident can contact, in confidence, Bedfordshire Police on 101, or text information to 07786 200011. Alternatively you can contact Trading Standards at Bedford Borough Council on 01234 718527 or Citizens Advice consumer helpline on 03454 04 05 06.
Bedford Borough Council Budget
Bedford Borough Council's budget for 2015/16 was approved by councillors at a meeting on the 4th February. The budget includes savings totalling £9.1m while there will be a 0.25% cut in Council Tax following the receipt of a £784k grant from the Government.
Bedfordshire Police
The Bedfordshire Police and Crime Commissioner (PCC) has announced that he intends to increase the Police's Council Tax precept by 15.85%, which amounts to a £24.80 annual rise for the average Band D property. As this is above the Government's Council Tax increase cap of 2%, a referendum on this proposal is scheduled for the same day as the General, Borough Council and parish elections on Thursday 7th May.
The PCC says the increase will pay for 100 additional police officers, with 20 based in Bedford Borough.
New Bridge for Bedford Receives Government Funds
A new bridge is to be constructed in Bedford town centre following the receipt of Government funds. The Batts Ford Bridge has been mooted for decades as a possible link between Kingsway, next to Borough Hall and Bedford College on the south side of the river, with River Street on the north side. The Bridge will be part of an emerging plan to improve traffic flow in and around Bedford. The exact amount of funding to be received is not yet clear but it is estimated that the total cost of the Bridge will be £30m.
Funding has also been provided for an Advanced Electrical Design and Electronics Centre at Bedford College. Furthermore, 1600 jobs and 600 new houses are set to be built in and around Marston Vale following the approval of funds for the Marston Vale Innovation Park. This will provide space for 80 business premises.
Bedfordshire Clinical Commissioning Group
You may have seen in the local press that the body responsible for organising local healthcare, the Bedfordshire Clinical Commissioning Group (BCCG) is set to record a £28.8m spending deficit for 2014/15. Since the scale of the problem was realised towards the end of the 2014, the BCCG has introduced a Finance Committee and Governing Body members have said financial procedures have been tightened up. The effect on services has yet to be detailed although savings proposals are inevitable going forwards.
Foster Parents Required
Bedford Borough Council has issued an urgent call for foster parents for teenagers as there are a 'significant number' needing foster placements. If you are interested please contact the Council on 01234 718718
News from Harrold Odell Country Park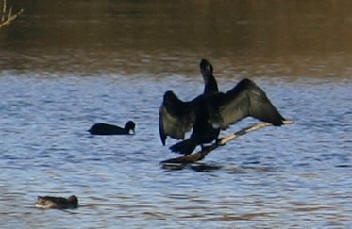 Cormorant drying out
The lighter evenings are suddenly upon us and we're on the cusp of putting the clocks forward and losing an hour's sleep. Spring is on its way and also the Easter Bunny. On Good Friday, April 3rd, we will be holding our annual Easter Egg Hunt.
As usual there will be 2 sessions with 25 places in the morning 10am – 12pm and 25 places in the afternoon 1pm – 3pm.
BOOKING IS ESSENTIAL for the hunt and it will cost £1.00 per head. When you arrive at the park there will be a registration table for you to be ticked off the list and collect your clue sheets.
The format is a pictorial trail round the large lake with a sheet of questions and an extra clue to solve using the 1st letter of the answers. When all the clues have been answered, return to the registration table for marking and to collect your eggs. To register please call 01234 720016 and leave a message or e-mail janet.munro@bedford.gov.uk
We hope to run other events during the year as time and staffing allow, principally a pond dipping day with Bedfordshire Natural History Society at the end of April (date to be confirmed) and a Living from the Landscape event over a whole weekend in June (again the date to be confirmed). In August, Bedfordshire Bat Group will be running their annual Bat Walk for 20 people. Again booking will be essential for this as there are only 20 bat detectors available to use.
Please look out for these nearer the time either as posters on our notice boards or advertised on our website www.hocp.co.uk
The cormorants are already nesting in the trees on Grebe Lake Island. They have painted the trees white with their droppings, which just goes to show how many fish they are eating. They are beginning to out-compete our traditional water birds like herons and kingfishers so we are keeping a close eye on their numbers. This coming winter we may well have to think about cutting down the nesting trees to deter them from breeding quite so prolifically.
It is on the Management Plan anyway to do significant tree work over there because the trees are in such bad condition. There is also a big problem with bramble and trees that blew down in the middle during last winter's storms. We have bee hives over there and if we can carry out clearance that will allow more wild flowers to flourish which we will be feeding the bees and other insects. Ducks, geese and other ground nesting birds will have larger areas to nest.
The Friends Group are continuing to adapt the new work compound to their needs. As well as the new log bins they are building work benches and renewing the rotten roof between the storage containers. This is just one project that has been funded by your car park donations. Many of our regular volunteers have been sponsored through a variety of training opportunities as diverse as tractor driving, basic chainsaw and strimmer. This means that the park staff now have extra pairs of hands to help with the workload. Our volunteers are a precious commodity and we cannot thank them enough.
The products harvested from this year's coppicing regime have been put to good use around the park to rebuild the wicker fence outside the entrance to Tea-zels café and to restore a wicker spiral sculpture in the nature reserve. The thicker willow branches have been used as stakes for hedge laying along the shore of the large lake at the Odell end.
Plans are afoot to revamp the park entrance in the coming months. Many of the oak posts bordering the car park are rotting at the base or sitting at odd angles so we will ask volunteers and those Community Payback regulars who work in the park on Saturdays with their Probation Service Supervisor to help with the improvements. When our new budget comes in this April we will order the necessary materials.
Community Payback Groups actually do a tremendous amount of work around the park and their contribution has been extremely valuable. They also carry out tasks throughout the Borough Council's estate all year round.
As the October to March forestry season draws to an end there are a few poplar trees close to the Harrold play area that will have to be felled as they are leaning too much towards the equipment. We'd rather do this now as poplars are fast growing and it is easier to do this while they are comparatively small.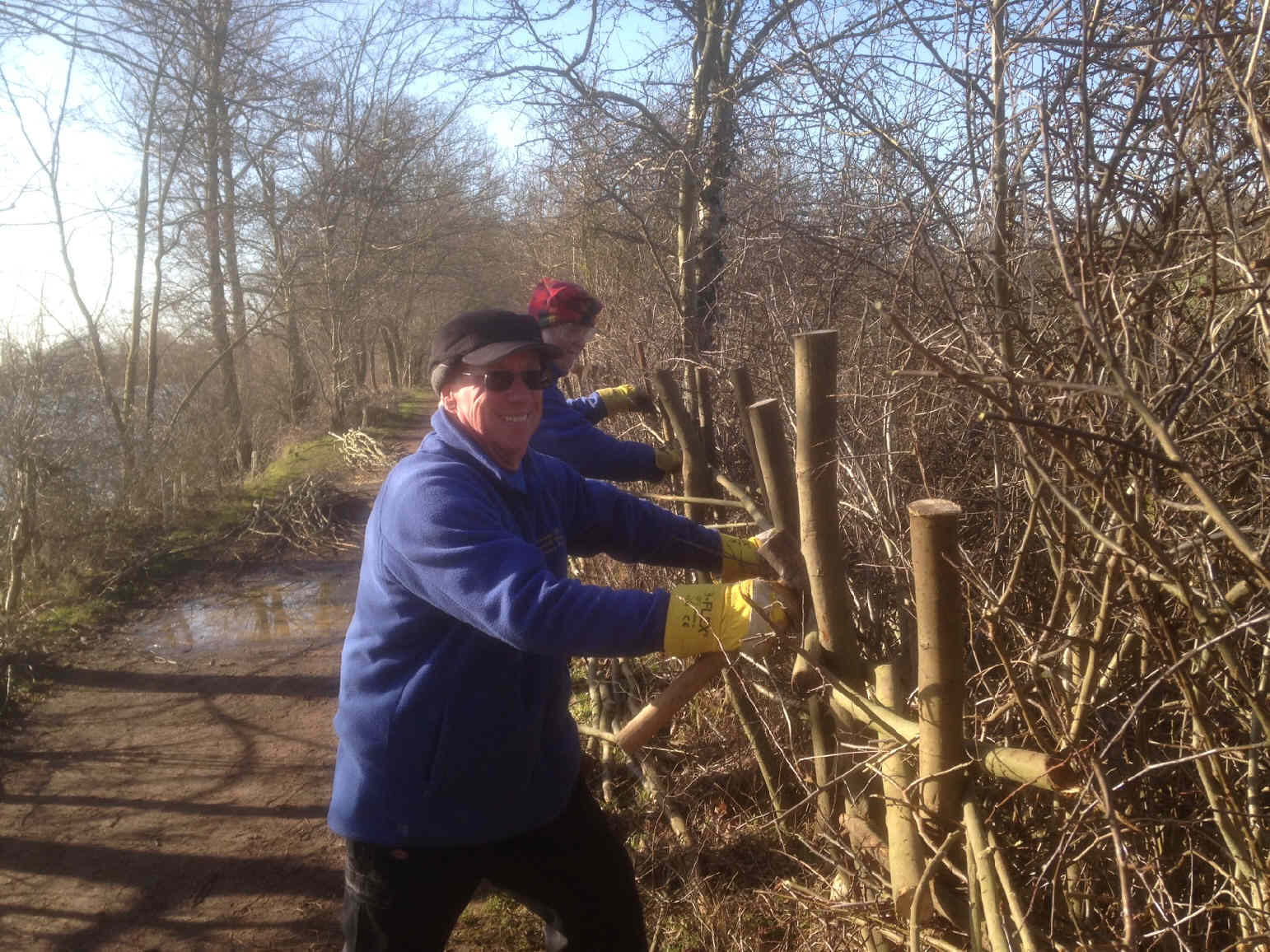 Hedging in Harrold Odell Country Park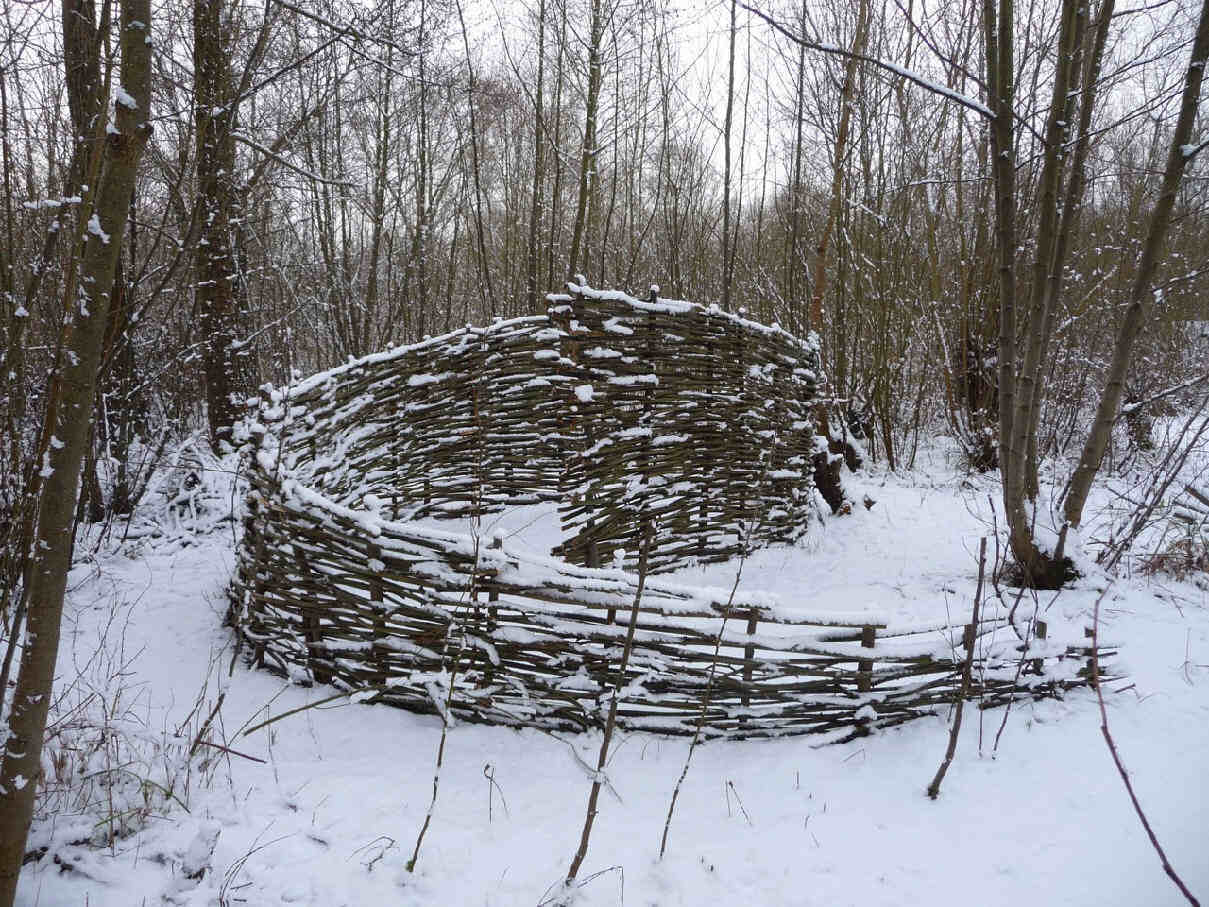 Revamped spiral. Photo courtesy of Anthony Bond
Dates for your Diary
Health Walks
We meet every other Thursday at the café entrance at 10.30am. We walk for an hour to improve your health & wellbeing as well as offering an opportunity to socialise and meet new people. Appropriate clothing and sturdy footwear is essential. We regret no dogs allowed as this precludes us from walking in the nature reserve if conditions allow. Leaders: Janet Munro or Richard Dowsett, tel. 01234 720016.
Thursday March 12th
Thursday March 26th
Thursday April 9th
Thursday April 23rd
Friends Conservation Tasks
On the last Monday of the month but a week earlier if a Bank Holiday: Meet at the Ranger's Office at 10am for tea. Old clothes, a packed lunch and sturdy footwear are a must. We supply refreshments, gloves and tools. A chance to contribute to the conservation work around the park. Leader: Richard Dowsett, tel. 07792 721866 or e-mail Richard.dowsett@bedford.gov.uk
Monday March 30th
Monday April 27th
Easter Egg Hunt
Good Friday April 3rd _ for details please see the main article.
1st session 10am – 12pm
2nd session 1pm – 3pm
Booking essential, £1.00 per head.
Pond Dipping with Bedfordshire Natural History Society.
Sometime in April - details to be confirmed. Please look out for posters on the notice boards and under events on the website. Probably towards the end of April
Harrold Pit Run
Saturday April 25th. Please refer to the Harrold Pit Run website for details. Janet Munro Greenspace Officer.
The Mill Theatre, Sharnbrook
www.sharnbrookmilltheatre.co.uk
Reg. Charity 242164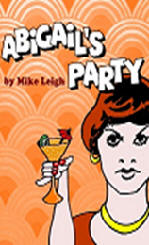 ABIGAIL'S PARTY - 16th – 21sh MARCH
The social get-together from hell! An hilarious, acerbic comedy
by Mike Leigh
Donna Summer is playing on the stereo, dishes of cheese and pineapple are on the table.
Beverly and estate agent husband, Lawrence, have invited round new neighbours Tony and Angela, and nervous divorcee Sue, twitchy about the party her daughter, Abigail, is throwing. As Beverley plies the guests with alcohol, cigarettes, Demis Roussos and nibbles, this horribly compelling evening descends into drunkenness; tensions in the host's barely functional marriage emerge and their prejudices and petty competitiveness are hilariously exposed….
You are invited! ……………..not to be missed!
MERRILY WE ROLL ALONG - 8th – 13th JUNE
The thrilling and compelling Broadway fable:
MUSIC & LYRICS BY STEPHEN SONDHEIM, BOOK BY GEORGE FURTH
Originally directed on Broadway by Harold Prince Orchestrations by Jonathan Tunick. Originally produced on Broadway by Lord Grade, Martin Starger, Robert Fryer & Harold Prince in association with Ruth Mitchell & Howard Haines. An amateur production in association with JOSEPH WEINBERGER LTD
on behalf of MUSIC THEATRE INTERNATIONAL of New York
Booking Points:
Abigail's Party: Online: www/sharnbrookmilltheatre.co.uk;
Sharnbrook Post Office (nb. In person only) or Bedford Central Box Office 718112 NOW!
Merrily We Roll Along: Online: www/sharnbrookmilltheatre.co.uk NOW
Diary
March
2nd 7.30pm Lent Course, 3 The Moor, Carlton
3rd 7.30pm " " Pointers Lodge, Church Walk, Harrold
4th 10.30am Meeting Point at Eileen Nottage's, Heydown, 87 High St.,
Odell
4th 1.30pm Lent Course, 32 Rectory Close, Carlton
5th 10.30am " " The Stables, Church Walk, Harrold
6th 10.30am Women's World Day of Prayer, Harrold URC
10th 7.30pm W.I., Village Hall
11th 12.30pm Senior Citizens' Fish and Chip Lunch, Village Hall
12th 10.30am Health Walk, HOCP
16th 7.30pm Parish Council and Annual Parish Meeting, Village Hall
18th 10.30am Meeting Point at Madeline's, 15 Horsefair Lane, Odell
20th 6.00pm Opening of The Bell
25th 10.30am Meeting Point at Jane Eshelby's, Newton House, Avenue Rd., Newton Bromswold, Rushden
26th 10.30am Health Walk HOCP
28th 10.00am Churchyard tidy-up, All Saints' Church
30th 10.00am Conservation tasks day, HOCP
30th 8.00pm Taize Service and meditation, St. Peter's, Harrold
31st 8.00pm Taize Service and meditation, St Mary's Church, Carlton
April
1st 8.00pm Taize Service and meditation, All Saints' Church, Odell
2nd 6.30pm Agape at the United Reformed Church, Harrold
3rd 10.00am Easter Egg Hunt HOCP
11.00am Short service and erection of the cross on Harrold Village Green
1.00pm Easter Egg Hunt HOCP
2.00pm Hour at the Cross, St Peter's Church, Harrold
Magazine Deadline
Please send all entries for the April 2015 magazine to Tricia Hudson (ed at odellbeds.net) or Catherine Corkery by March 12th at the latest. May we remind you that the editorial team exercises the right to edit, shorten or alter any items that are submitted. Also, the opinions expressed in the articles are those of the contributors and are not the responsibility of the editorial team.