Halloween Party at The Bell
Friday October 31st

Buffet £10 per person
From 6pm

Scariest Halloween Costume Competition
Best Halloween Onesie Costume Competition

Get your tickets from our bar staff now! (£10)

The Bell, Horsefair Lane, Odell, Bedford, MK43 7AU
New Beer Prices (pints, from September 26th)
Greene King IPA - £3.20
Abbot Ale - £3.60
Old Speckled Hen - £3.50
Ruddles Best - £3.40
Fosters - £3.70
Happy Birthday to
Lottie Robinson on 18th October, and to anyone else with a birthday in October!
Round and About
Excuses, Excuses, Excuses...!
I came across the following when reading a newspaper and thought it was priceless. Let me share with you some of the highlights...
The Department for Work and Pensions has just released a selection of what they describe as "creative excuses" offered up by benefit fraudsters over the past twelve months to explain away their actions. Some of these excuses are so outlandish it almost takes your breath away!
For example, a builder claimed the top rate of Disability Living Allowance, intended for those who are housebound, while operating a JCB. He thought that this was perfectly fair, because he never walked a step out of his home – he was carried on and off the building site by a colleague.
A worker was confronted with a form he had filled out, claiming that he did not have a job. Luckily he had an explanation handy – he had been in a trance ... having an out-of-body experience, when he filled out the form and had ticked the wrong box! A woman on income support failed to mention winning £30,000 on a TV Game Show. Her mother explained it away by saying that it didn't really count, because her daughter had given all the money away to a drug dealer!
Another woman, claimed to be a lone parent just days after getting married. Her excuse – she had to "pay for the wedding somehow". Another "single" mother claimed that her husband didn't live with the family as he lived in a tent at the bottom of their garden. Her story became somewhat hard to believe when investigators pointed out that the family home did not have a garden.
A night club security guard said he did not think he had to declare his work at the club ... because he worked at night! Another man hoped that fraud investigators would understand why he couldn't stop falsely claiming housing benefit because – you see – he owed his landlady money and that she had taken to chasing him round the house for it.
Perhaps proving the point that the old excuses are always the best ones, a man actually told the judge, when his case came to court, that his dog had eaten all the warning letters from the Council!
Work and Pensions Minister Mark Harper commented that these excuses underscore the lengths that some people will go to when trying to justify their actions.
The above made me smile ... how about you? Barbara Corley
W.I. News
At our September meeting Martin Eshelby gave a talk about "A Brief History of Time Keeping". The talk covered Man's interest in recording the seasons from the very earliest days of civilisation through the development of clocks right up to the use of atomic clocks in the modern day. The talk was illustrated by power point.
The next meeting will be on Tuesday, 14th October at 7.30pm in the Village Hall, when Derek Hardy will tell us about Shelter Box.
Tea Hostesses are Jenny Cuddeford and Lynette Hall.
New members are always welcome and if you need any more information please ring Karen Boyes, 327003. Ladies, just come along to the Village Hall on the second Tuesday at 7.30pm of each month and see what we do and how we enjoy ourselves. To find out more about the WI go to www.theWI.org.uk or the local Bedfordshire Federation website www.thewi.org,uk/bedfordshire Jane Eshelby
Borough Councillor's Update For Odell – September 2014
Contact your Borough Councillor Alison Foster by telephone on 07773371190 or email at afield_foster@btinternet.com
Local Broadband Update
As reported last month and as a reminder on Broadband, Little Odell is planned to get superfast broadband in Phase 3 of the Borough's current, first, broadband project (ie in the first half of 2015). Odell village itself is identified in this project as a sub 2 Mbps area and proposed for action to ensure a minimum of 2 Mbps. However, the Borough's second project (contracting process underway) will hopefully see many such areas re-targeted for superfast broadband and it would be surprising if Odell wasn't one of these. We will know the geography of this second project at the final contracting process stage early in the new year.
Harrold Lower School and Schools Investment
Harrold Lower School has its new permanent classrooms in place ready for the start of the new term – the first in a programme to replace every temporary classroom across the Borough with permanent buildings. The funding for these classrooms is part of the 'Removal of Temporary Classrooms Fund' which is financed for the year 2014/2015 from the following Government sources:
£3.928m Schools Maintenance Grant
£0.025m Basic Needs Grant
£0.855m Dedicated Schools Grant (contribution to capital)
The removal of temporary classrooms is just one aspect of almost £47m investment in the Borough's schools during the period 2013/2014 – 2016/2107. A vast majority of this funding is coming from Government grants (£31m) while there are also contributions of around £10m from local developers, known as s.106 agreements and just over £5.7m has been allocated by the Council.
Bedford Hospital
The Bedfordshire Clinical Commissioning Group (the BCCG), the body responsible for organising healthcare in the area, is set to receive at its Board meeting in late September a report that will be the subject of a public consultation on the future of healthcare services in Bedfordshire and Milton Keynes. This is set to include the potential re-design of services at Bedford Hospital and Milton Keynes Hospital and proposals on changing service provision so that services are brought closer to people's homes.
The BCCG has said that it expects the report to outline 3 options for services at the respective Hospitals. It has also stated that it is a certainty that services such as A & E, maternity, paediatrics and inpatient beds will remain at Bedford Hospital. Despite this, it has also been noted that decisions will have to be made on exactly how services will look going forwards given the need for both Hospitals to meet financial challenges and to meet the current and future needs of patients.
Highways Funding
Last month the Council accepted 2 highways grants from the Government. Firstly, a sum of £289k has been provided for repairs to roads damaged during the winter and secondly, a grant of £511k has been received to repair potholes.
Ward Fund
As a reminder, if you have any suggestions for schemes which you feel could benefit from Council Ward Funds then please do not hesitate to get in touch.
Cllr Alison Foster
News from Harrold Odell Country Park
Once again the nights are drawing in and the dreaded countdown to Christmas begins. I was horrified to see a chocolate Santa staring at me from the counter of my local petrol station last week!! Commercialisation is a wonderful thing!
As far as the wildlife is concerned it's business as usual and the glut of autumn fruits will be very helpful to the migrant thrushes that come to the park from Scandinavia to overwinter with us. In addition we are looking out for the winter ducks like Wigeon, Pochard and Teal that make use of the lakes.
Next year, the plan is to construct another floating platform close to the island in front of the bird hide to attract nesting water birds like Great Crested Grebes. There is already one the other side of the island which has been used for the last two years by a pair of Oystercatchers.
There is also a tern platform on legs which has been partially destroyed by last year's floods. There are plans to refurbish this as well. It will take time due to the logistics of ferrying people and materials over to the island in our antiquated boat.
Your car park donations have been allocated by the Friends Group to purchase a replacement as soon as the fencing has been done around our storage containers. We need a work area there where we can do log splitting and construction work away from the café area. Our chosen contractor, Sam Pearce should have made a start at the end of Sept.
We have had to remove the clatter bridge from the playground next to the café temporarily. The cross-piece where one end was bolted through had started to rot and the fixings were coming loose. It has gone off to the Borough Council carpenter to be refurbished and will be replaced as soon as this has been done.
At the end of September our volunteers have been working to remove invasive Water Soldier from the Dragonfly Pond along by the bridle way. If this is not done, the florets that festoon the surface of the water are so tightly packed together, all light is shut out underneath and all other water plants and the invertebrate life that depends on them will perish.
It's nasty stuff with serrated leaves that can inflict deep scratches if not handled carefully so not a nice job but the volunteers had fun devising a system of raking it out using two rakes cable tied together then fixed to a rope spanning the entire width of the pond. I have to say it worked a treat. We now have mountains of the stuff piled on the banks to dry out and eventually be burnt.
October means the start of our heavy forestry works and coppicing rotations. We are not only responsible for the park but many other smaller sites within the Borough Council sites. Most of these will need attention this winter. It could be brush cutting Daisy Bank Picnic Site, cutting back the hedge line along Stevington Country Walk, tree surveys pretty much at every site, hedge laying (Richard has recently led a party in the orchard at Odell), etc. etc.
There is never any let-up in the work load. Weather permitting we're planning another willow thinning exercise in the Nature Reserve. We haven't been able to get in there for the last two winters due to flooding. Fingers crossed that this year will be better. Also, we're hoping that we don't get the storms we had last year. We had a lot of fallen trees to deal with.
Finally, I need to remind you that Tea-Zels café will start opening every day from 9am – 4pm once the clocks go back at the end of October. Currently they open 9am – 4pm weekdays and 9am – 5pm at weekends. Their direct telephone no. is 01234 721525.
Dates for your Diaries
Health Walks
Held every other Thursday, meeting at the café entrance at 10.30am; leader: Janet Munro. The walks last about an hour with the opportunity to have a coffee in the café afterwards. This is a national scheme that aims to promote greater health and wellbeing in the community and opportunities to meet new people.
For information: Contact janet.munro@bedford.gov.uk or call 01234 720016
Thursday 9th & 23rd October
Thursday 6th & 20th November
Thursday 4th & 18th December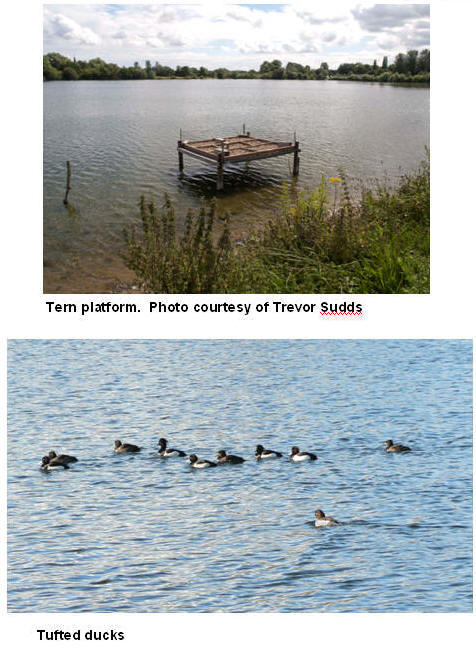 Friends Tasks
These are held on the last Monday of the month (a week earlier if a bank holiday). Volunteers come and carry out various tasks to enhance the park, e.g. coppicing and hedge-laying in the winter. Participants bring a packed lunch and wear sturdy clothes and footwear. We provide gloves, tools and refreshments. Meet at the Ranger's Office at 10am. For further information please call Richard Dowsett on 01234 720016 or e-mail Richard.dowsett@bedford.gov.uk
Monday 27th October
Monday 24th November
No task in December but there's a social near Christmas for members of the Friends Group.
Janet Munro, Ranger
Village Hall News
Village Quiz, Saturday 20th September.
This ever-popular evening was once again
well-attended.
Winning teams were:
1st, "I'm Sarah"; 2nd, Mad Dogs; 3rd, Brains Aren't Everything.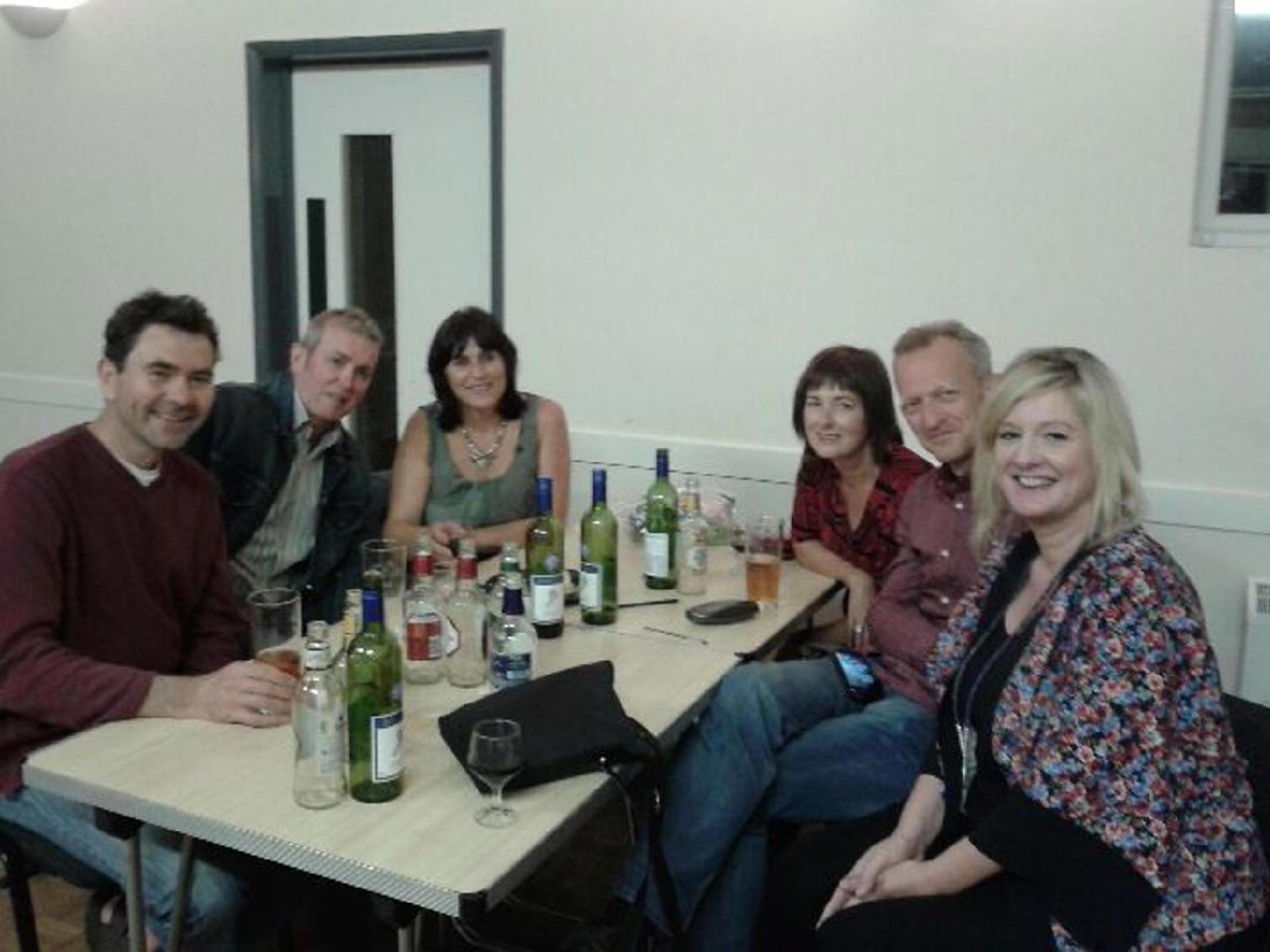 Above: Winning team, "I'm Sarah"
Upcoming events: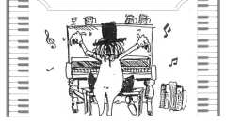 Dr Busker
Saturday 11th October
The popular Dr. Busker returns to Odell Village Hall with his wide repertoire of songs to suit all tastes, including a large number of his own songs, accompanied with great skill on piano-forte and squeezebox.
In his top-hat and tails, squeezebox in hand, he represents a bygone age when fizzy lager and the motor-car were unheard of. Steam engines ruled the road, Real Ale ruled the inns, and Britannia ruled the waves.
Tickets from: Rob 01234 720730 Jilly 01234 720600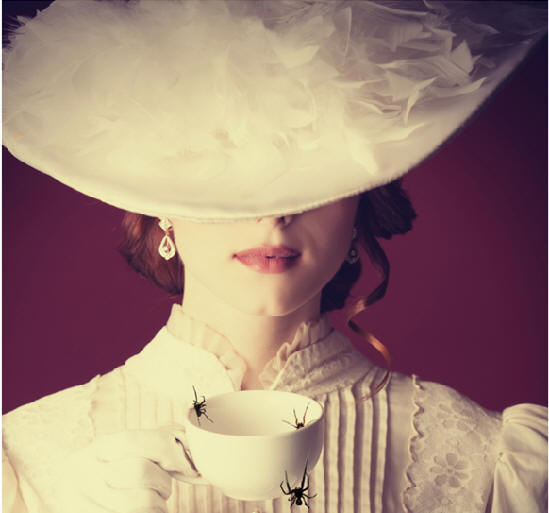 Ghost Stories – 'Still the beating of my heart' (Live drama)
Saturday November 8th , 7.30pm
HG Wells, Bram Stoker and Edgar Allen Poe amongst others are here showcased using physical theatre and spine-chilling storytelling technique. The most terrifying of tales are most artfully choreographed to both scintillate and fill with fear. These are classic tales from our history and heritage, brought to you in a uniquely creepy show that will have the audience looking over its shoulders for a long time afterwards.
Tickets £8 adults, £6 concessions from: Jon Hudson 01234 721112 Rob 01234 720730 Jilly 01234 720600 and Harrold Post Office
Wheels in Motion Launch
Bedford Rural Communities Charity is launching its new Lottery Funded community transport scheme called Wheels in Motion. The scheme uses volunteer drivers/paid staff, and is aimed at those over 65 and disabled people that are living in rural parts of Bedford Borough and are facing transport barriers.
We are able to provide services in your area. The project offers two services:
Community Car Services provided by volunteers who use their own cars to help neighbours and others, at a variable cost depending on distances etc.
Adapted Accessible Vehicles which is primarily for those with mobility difficulties, such as using a wheelchair, and will incur a set fare structure.
A launch party, in which potential service users will be able to meet the professional staff and ask any questions concerning the services, will take place at Riseley Village Hall, Gold St., Riseley, on 2nd October at 1pm. All welcome.
For more information contact: Amy Baker, Community Transport Project Officer, 01234 845558, email: amyb@bedsrcc.org.uk
The Mill Theatre, Sharnbrook
www.sharnbrookmilltheatre.co.uk Reg. Charity 242164
Fri. 14th – Sat. 22nd November, 7.30 pm; also matinées on 15th & 22nd Nov., 2.30 pm
MISS SAIGON® SCHOOL EDITION
Performed entirely by students of 19 years and under.
Music by Claude-Michel Schönberg
Lyrics by Richard Maltby Jr and Alain Boublil
Original Stage Production by Cameron MacKintosh
School Edition specially adapted and licensed by Josef Weinberger Ltd
on behalf of Music Theatre International and Cameron MacKintosh
Tickets: £10 (mat's) - £11 - 13 (eve's) on sale from 6th October:
On-line* www/sharnbrookmilltheatre.co.uk
Sharnbrook Post office (in person)
#2 wheelchair spaces; easier access seats A-C. Hearing loop A- E.
Bedford Central Box Office* 718112 #
Groups: 781372 [10% discount 10 + excl. charity nights, Fri. & Sat. [*fee payable]
Forthcoming Heating and Ventilation 'Warm Up' Appeal Events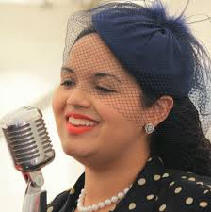 A unique 1940's Experience on 18th October .
40's Tribute by Luna Nightingale
Do join our private 'Mill' party. Time: 8pm At 'The Blitz Tea Room and Jazz Lounge', The Coach House, Sheep St. Kettering NN16 0AN
1940s style 'Bombed Out' setting; authentic 'wartime meal'
Ticket: £30 per person Please contact:
Christine Summerling 01832 730255
Lunch @ The Mill
Followed by
Flower Demonstration by Ann Gray
Wednesday 12th November at 12 noon. Raffle of Arrangements
Tickets £12.50 from Brian Gale
01234 823889 or 01234 823060
Sharnbrook Mill Youth Summer School 2014:
In July, the Sharnbrook Mill Theatre Trust held its annual Summer School for young performers from ages 9-18 years; this was the 12th annual event and, as always, was extremely well attended.
The students came in on the Monday morning with no ideas, preconceptions or preparation; by the Saturday night the youngsters had produced and performed an hour-long showcase of dance, drama and music.
This year's theme was 'Journeys'. The students attended workshops over the first two days and then opted for pieces that appealed to them or suited their individual talents. All of the pieces, whilst led by professional tutors, incorporated ideas and suggestions from the students themselves.
Course leader Paul Wildman states, "It's always a pleasure to see the young people's confidence and stature evolve over the course of the week. It's really important that they have a stake in the work that is produced so they feel an ownership of the production. It's what makes the Mill's Summer School unique to the many other holiday workshops."
The Sharnbrook Mill Youth's next project is 'Miss Saigon® School Edition. (See page 26).
Please check the Sharnbrook Mill website www.sharnbrookmilltheatre.co.uk for upcoming events involving the Mill Youth. NB Fri. 3 Oct. 'At The Drop of a Hat'! 8 pm:
At the Drop of a Hat!
At the Drop of a Hat! are now performing monthly shows at the theatre to help raise funds for the Warm-Up Appeal.
At the Drop of a Hat! are a comedy improvisation troupe made up from some of our younger members who perform spontaneous scenes and sketches based entirely on audience suggestions. The show lasts just over an hour and is suitable for all ages.
Come and enjoy an evening of entertainment and laughter and support our younger members in raising funds for the theatre.
The next performance will be:-
Friday 3rd October 2014
in the clubroom, commencing at 8 pm.
Entrance fee is a very reasonable £3.
Keep up to date on the Facebook Page and via Twitter @improvhatFORTHCOMING 'H&V WARM UP' APPEAL
Diary
September
27th 10am Decorate Church for Harvest.
7pm Harvest Supper, Village Hall.
28th 10.30am Harvest Festival, All Saints' Church.
28th 7pm Quiz and Chilli Night at The Bell.
29th 10am HOCP Conservation Tasks Day.
October
1st 10.30am Meeting Point at Jill's, Rectory Farm.
2nd 1pm Wheels in Motion launch party, Riseley Village Hall.
9th 10.30am Health Walk, HOCP.
11th Dr. Busker, Village Hall.
13th 7.30pm Book Group discussion, 1 Carlton Rd., Harrold.
14th 7.30pm W.I., Odell Village Hall.
15th 10.30am Meeting Point at Catherine's, Manor Cottage, High St., Harrold.
18th 9.45am All Saints' Amblers meet at The Bell.
20th 3.45pm Fusion at Harrold URC.
23rd 10.30am Health Walk HOCP.
27th 10am Conservation Tasks HOCP.
29th 10.30am Meeting Point at Jane Smith's, Horsefair Lane.
November
2nd 10.30am Churches Together service in Odell to celebrate All Saints' Day.
Magazine Deadline
Please send all entries for the November 2014 magazine to Tricia Hudson (ed at odellbeds.net ) or Catherine Corkery by October 12th at the latest. May we remind you that the editorial team exercises the right to edit, shorten or alter any items that are submitted. Also, the opinions expressed in the articles are those of the contributors and are not the responsibility of the editorial team.