ODELL VILLAGE NEWS
November 2014
Live Theatre in Odell Village Hall - Saturday 8th November - 7.30pm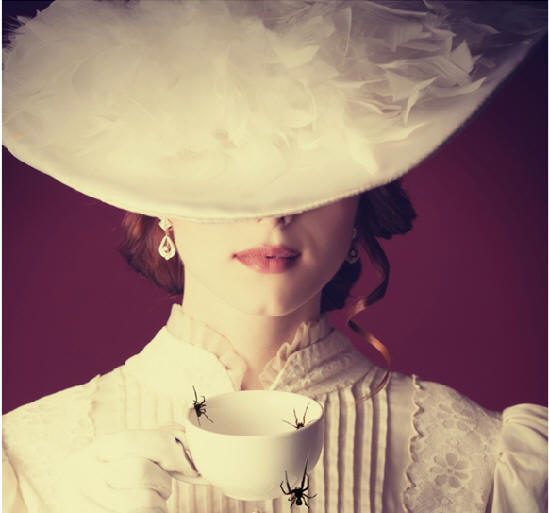 Following the success of 'Blood Wedding', Theatrical Niche is returning with their Ghost Stories – 'Still the beating of my heart'
HG Wells, Bram Stoker and Edgar Allen Poe amongst others are here showcased using physical theatre and spine-chilling storytelling technique. The most terrifying of tales are most artfully choreographed to both scintillate and fill with fear. These are classic tales from our history and heritage, brought to you in a uniquely creepy show that will have the audience looking over its shoulders for a long time afterwards.
Don't miss this acclaimed performance, the last in Theatrical Niche's current tour. See http://www.theatricalniche.co.uk/ for more info about this up and coming theatre company.
Tickets £8 adults, £6 concessions from: Jon 01234 721112 Rob 01234 720730 Jilly 01234 720600 or Harrold Post Office
Why not go for a pre-theatre meal at The Bell which will be serving dinners promptly from 6pm? Show your theatre tickets and receive a 10% discount on your meal
Coffee Morning at Hobbs Green Farm
Christmas Hamper coffee morning
On 5th December
At Hobbs Green Farm
From 10.30am – noon
In aid of Bedford Women's Refuge (Places for People)
Admission free Please bring Christmas Fayre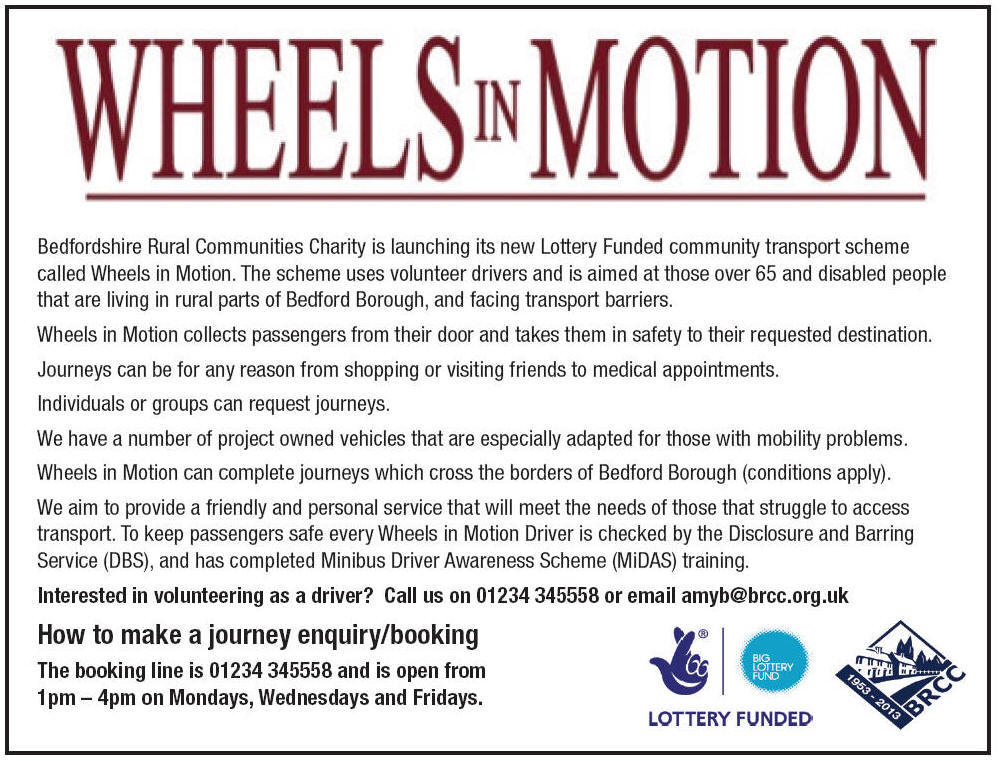 Round and About
The Last Plantagenet
Once again I return to that fascinating story of the King in the Car Park. Richard III – he was only 32 years old when he died and had reigned as King of England for little more than two years ... but what an impression on history he has left behind.
Since the discovery of the King in the car park researchers and scientists have been studying the skeleton and medical evidence has established the most detailed account of Richard's death. This evidence confirms that he did die from a sustained attack from a number of assailants.
History records that when the two armies – those of Richard against Henry Tudor (soon to be Henry VII) – met at Bosworth Field, Richard commanded the larger force. The two armies threw themselves into battle. At some point Richard noted where Henry was stationed and charged across the battleground with the intention of engaging Henry in one to one combat. He had almost reached his rival for the throne when Henry's supporters stopped him – and cut him down.
Medical scanners have revealed that the King received 11 major injuries at Bosworth Field in 1485. He most likely died from the two blows to the back of his head, identified as one from a sword and the other from a halberd (an axe-like weapon mounted on a long pole for a handle). Of the 11 blows received to the body nine of the injuries were to the skull which suggests that the king was bare-headed at the time and that he had lost his helmet. There was an absence of defence wounds which suggests that the remainder of his body was still clad in armour. The researchers believe that his face was relatively untouched. This would have been intentional as the victorious army would have to display the body of the late King to prove that he was indeed dead.
So, today's evidence showing that Richard had received 11 injuries, 9 of them to the head, would suggest that he was struck from above, which probably means he was on foot and that his attackers were on horseback. Had Richard, as Shakespeare suggests in his play 'Richard III', indeed lost his horse? Remember what Shakespeare said "...a horse, a horse, my kingdom for a horse...". Did his horse stumble and throw him – or was his horse killed from under him? Did he lose his helmet in the fall? At least it would appear, that Shakespeare had the death scene more or less correct.
We take most of what we know about Richard III from Shakespeare, so what did he have to say about Richard?
"... I that am curtailed of fair proportion , cheated of feature by dissembling nature, deformed, unfinished, sent before my time into this breathing world, scarce half made, and that so lamely and unfashionable that dogs do bark at me as I halt by them". Shakespeare has him rail at his own deformity. How, then, does this compare with what the scientists have discovered from their examination of the skeleton?
According to the medical evidence recently revealed, Richard did indeed have a curved spine. However, this kind of curvature to the spine would hardly have shown when he was dressed. He may have had a slight lean to one side and one shoulder may have been a little higher than the other ... but nothing more. There would have been no hunched shoulder – or humped back. The arm bones have nothing wrong with them and are identical so there was no withered arm and there was no evidence to show that he had a limp either. Indeed, history tells us that Richard was a soldier – a fighting man. Poetic licence then. Shakespeare took a slight tilt of the body and embellished it for the sake of his play. Otherwise he seems to have been reasonably accurate.
What happens now? Plans are in hand for the King's remains to be interred in Leicester Cathedral, the tomb to display his armorials. This will happen next year ... but it does not please the Richard III fan club, who would like him to be buried at York Minster because of Richard's close association with York. The decision, however, has been made and he will be buried at Leicester. Let us hope that he will not be disturbed again. Barbara Corley
W.I. News
We welcomed Sheila to our meeting and enjoyed a really good evening with a very inspirational speaker, Derek Hardy. The subject was Shelter Box and Derek started by saying it was a privilege to come to talk to us but it was such a privilege to hear him speak about a charity which makes an almost instant impact where there is a disaster. Shelter Box is based in Cornwall although it is now international and makes use of the hangars at Newquay airport where the boxes are stored ready to respond to any disaster. The founder started with a simple idea of what to do in a crisis and came up with a large plastic box which is equipped with the basic resources for an extended family to bring them hope and dignity when they have lost their home. Each box contains basic equipment such as a large tent, cooking utensils and stove, water purification and toys for children, and then is tailored for specific locations such as mosquito nets or cold weather gear. The box also is utilized for multiple purposes; we saw one used as a cot!
The charity works closely with the United Nations and Oxfam and its main sponsor is Rotary with the help of the scouting movement and it relies entirely on donations. Each box costs an average of £590 and to date 100,000 have been dispatched across all continents. Backing it up is a team of young, fit volunteers (each box weighs 58kg) some of whom work in the UK warehouse and others are flown out to the disaster. Although the boxes are usually clearly labelled with the Charity logo, in sensitive areas they are blank so there is no link to the west. Each one is numbered and can be tracked on the internet.
Derek stressed it is a lean mean charity and this certainly came across in his talk. If you want to find more look at www.shelterbox.org
Next Meeting: Tuesday November 11th, 7.30 in the Village Hall.
Christmas craft activity
Hostesses: Karen and Mandy
We have made the decision to trial meeting on Tuesday afternoons from next year as we are aware some people are reluctant to come out especially on dark evenings. Please let us know if this might suit you. Lynette Hall
Thank you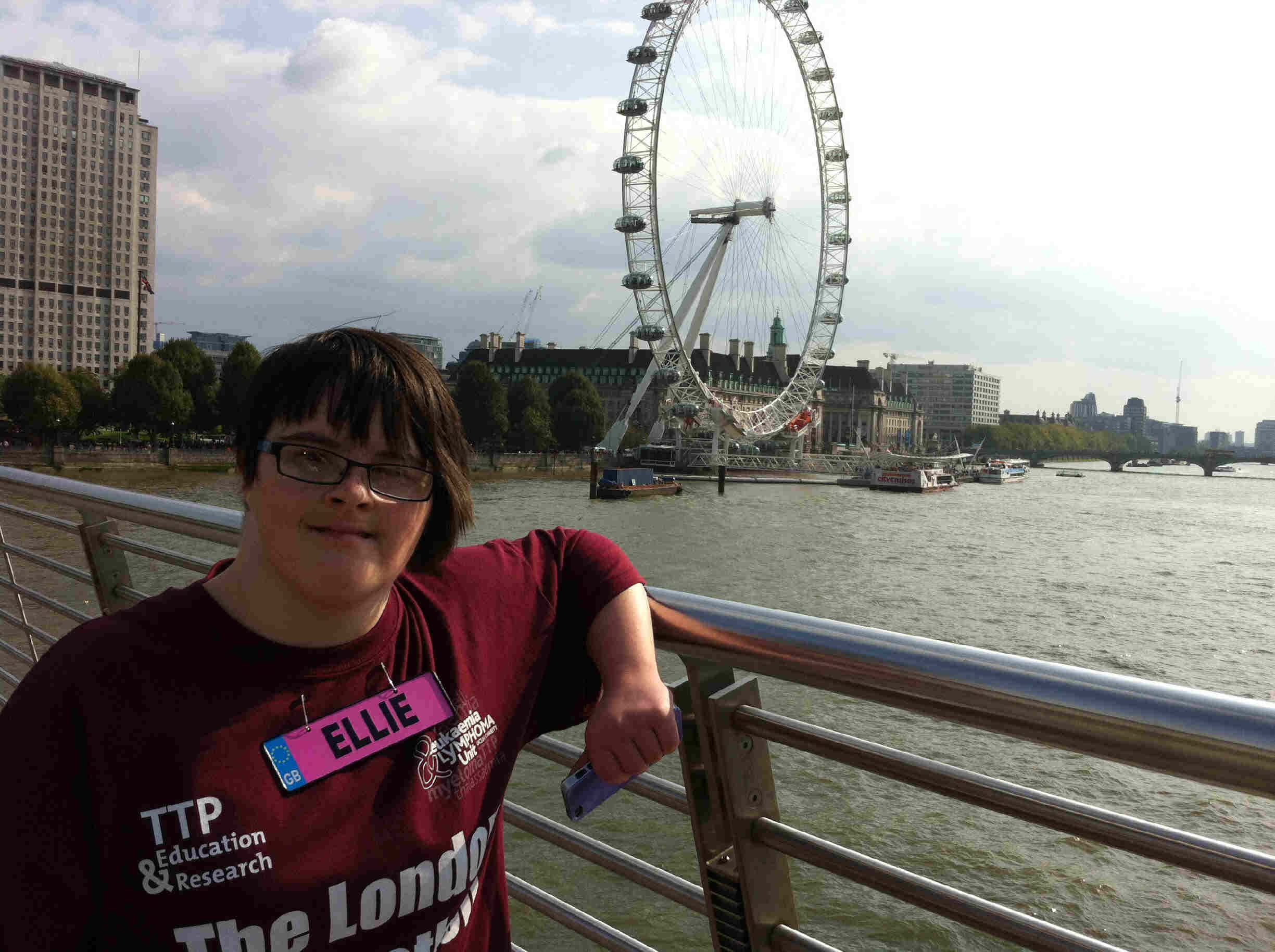 Ellie Lee would like to say thank you to all the Odell residents who sponsored her recent fundraising walk.
Ellie took part in the London Bridgathon in September along with about 400 other people many of whom also survived Leukaemia. They included some well-known actors and a footballer! She completed the walk in about 3 hours and although very tired she was pleased with her achievement. So far she has raised over £1200 and her just giving page remains open for a few more weeks so donations can still be made (https://www.justgiving.com/EllieLee]. Ellie would like to thank everyone in Odell who sponsored and supported her and Leukaemia and Lymphoma Research at UCLH.
Come and Meet The Rt Hon Alistair Burt MP
at
The Bell
on Friday 28th November 2014 from 7.30pm
He welcomes any of his constituents to put to him any of your questions
Borough Councillor's Update For Odell – October
Contact Alison by telephone on 07773371190 or email at afield_foster@btinternet.com
Proposed Solar Farm, Dungee Road, Harrold
There will be a public exhibition in the URC Harrold on 18th November between 3.30 and 8.30.
There is no planning application yet but one is anticipated towards the end of this year.
Gypsy and Traveller Sites – Secretary of State's Decision
Bletsoe - temporary permission for a caravan site with four pitches was granted for three years at appeal in 2009. A new application was received in 2012 to make the site permanent and was considered at a public inquiry after being refused by the Council.
The Secretary of State's decision was made on 1 October this year. His report stated: "Having balanced these potential equality impacts against the conflicts with the development plan policies and the imminent provision of an alternative suitable site to meet the need of the appellants, the Secretary of State is of the view that his decision to dismiss the appeal is proportionate and justified in the circumstances."
In view of this decision, the Council issued an injunction last Monday (6 October) preventing further caravans, mobile homes or other forms of residential accommodation on the land. This is to prevent additional gypsies and travellers from living on the site before further action is taken to cease the use and restore the land.
Bedford Western Bypass
Work on the second phase of the Bedford Western Bypass is set to begin in the next few weeks after Bedford Borough Council awarded the contract to develop the site to Breheny Civil Engineering. Construction has been delayed due to objections raised by a number of landowners which have since been dropped.
The Bypass will be situated from the Deep Spinney roundabout in Biddenham to the A6 Paula Radcliffe Way. The road will act as an important link between the A421 / M1 and the A6 north of Bedford, thus removing traffic from Bedford town centre. Several hundred new houses and a school will also be built alongside the new road.
Bedford Hospital
At the time of writing, a report which will reveal plans for the future of services at Bedford Hospital has been delayed once again after it had been scheduled to be published at the end of September. It is now hoped that the Bedfordshire Clinical Commissioning Group's (BCCG) health services review report on the future of services at the Hospital should be available by the end of October. Once the report is available it can be viewed at the following link: http://www.yourhealthinbedfordshire.co.uk/. The proposals will then be the subject of a public consultation.
Borough Council Budget Proposals
As a reminder the Council is currently consulting on a range of budget proposals totalling £2.285m for the years 2015/16 and 2016/17. These are in addition to savings already agreed amounting to £9.866m in 2015/16 and £5.075m in 2016/17.If you wish to respond you can do so at the following link: http://www.bedford.gov.uk/council_and_democracy/consultations.aspx.
Bedford Rugby Club
A consultation is being held on the future of Bedford Rugby Club. Current Chairman Geoff Irvine plans to step down at the end of the 2015/16 season and is keen for plans to be put in place for the coming years. Mr Irvine has stressed the importance of receiving supporters' views given that the Club is losing on average £250k a year and is not able currently to progress to the English Premiership due to the condition of the Goldington Road ground, including the sloping pitch.
Suggested changes include the development of a new facility with several training pitches for use by all clubs in the town, as well as the possible rotation of the Goldington Road pitch in order for the ground to meet the requirements of the English Premiership. You can respond to the consultation at the following link: http://www.markstrust.org/bedfordrugby.php.
News from Harrold Odell Country Park
With the passing of autumn we're now embarking on the winter forestry work, hopefully without having to deal with the flood problems we experienced last year.
While drainage ditches are still dry we have started cutting problem trees out of the bases of them. When the lakes do overflow, debris gets caught around the trunks blocking the flow of water into the river. This prevents flood water escaping as quickly as it should. Trees growing on the sides and edges will be left as their root systems hold the soil together thus slowing down any erosion.
The mini sluice at the back of the silt pond has now been repaired. The timbers had rotted away so we cut some railway sleepers to size and slotted them into the metal uprights. Its function is to hold back a quantity of water to preserve the wetland habitats and reed beds. Excess water is allowed to flow over the top of the sluice and drain into the river via a ditch behind the Odell playground.
Our new compound is now finished in the overflow car park - many thanks to our contractor Sam Pearce of PMG Landscapes, Milton Keynes. New fencing now surrounds our storage containers with a pair of gates to allow vehicular access. The inside is a blank canvas at the moment but members of the Friends Group are going to be customising it over the next few months to create a bespoke work area. We can split firewood, store fence posts and other materials away from the cafe area. CCTV coverage has been extended from the main car park. The fencing will also solve the problem of people parking in front of the container doors and preventing access to their contents. The kissing gate that previously allowed access to that area has been moved a few yards to the right directly on to the bridleway verge. We will shortly be making good the ground around it to ensure a safe exit.
The Friends have just started coppicing willow in the part of the Nature Reserve identified in the Management Plan as next on the rotation. Some of the material has been processed and used to reconstruct the woven willow panel in front of the entrance to Tea-Zels Cafe. The old one had rotted badly and had begun to fall over. We don't have much of the more desirable timber for weaving such as hazel. What we do have has only recently been planted and is not mature enough to harvest. As winter progresses we will be laying hedges and we will be needing willow stakes and binders from the coppice plot to peg the laid branches into place.
The beauty of willow is that it re-grows at a rapid rate. Some of the tallest specimens in the park are only 40yrs old. An oak of a similar age would only be a quarter of this size. Along with alder and birch, willow is found all over the park because it loves the wet habitat. Coppicing allows light into the cleared area favouring a surge of new wild flower growth. This year saw the appearance of several orchid species so it will be interesting to see what appears next spring.
We will be inspecting our trees generally for potential problems like rot and fungus. We have a serious pest in our poplar trees - the hornet clearwing moth. The larvae burrow into the base of the tree allowing damp and fungus to penetrate deep into the wood. A tree can look healthy on the outside but be nothing but mush on the inside leaving it prone to falling over. Depending on where the tree is this can be a danger to pedestrians. If we're even slightly unhappy about a tree, we will be felling it.
Another project is the application of wood preservative on the bridge over the brook that runs into Grebe Lake. The Friends recently replaced vandalised rails so we can go ahead with this weather permitting. Look out for red & white warning tape around any painted areas.
The winter ducks are starting to arrive. We can now hear the whistling calls of wigeon, pochard and teal. We are on the lookout for fieldfare and redwing, thrushes from Scandinavia. They come to Britain to feast on the berries in the hedgerows. If we're very lucky we may get to see waxwings. As winter progresses we expect to see goldeneye, goosander and shoveler ducks. Janet Munro
Dates for your Diaries
Health Walks
Held every other Thursday, meeting at the café entrance at 10.30am; leader: Janet Munro. The walks last about an hour with the opportunity to have a coffee in the café afterwards. This is a national scheme that aims to promote greater health and wellbeing in the community and opportunities to meet new people.
For information: Contact janet.munro@bedford.gov.uk or call 01234 720016
Thursday 6th & 20th November
Thursday 4th & 18th December
Friends Tasks
These are held on the last Monday of the month (a week earlier if a bank holiday). Volunteers come and carry out various tasks to enhance the park, e.g. coppicing and hedge-laying in the winter. Participants bring a packed lunch and wear sturdy clothes and footwear. We provide gloves, tools and refreshments. Meet at the Ranger's Office at 10am. For further information please call Richard Dowsett on 01234 720016 or e-mail Richard.dowsett@bedford.gov.uk
Monday 24th November
No task in December but there's a social near Christmas for members of the Friends Group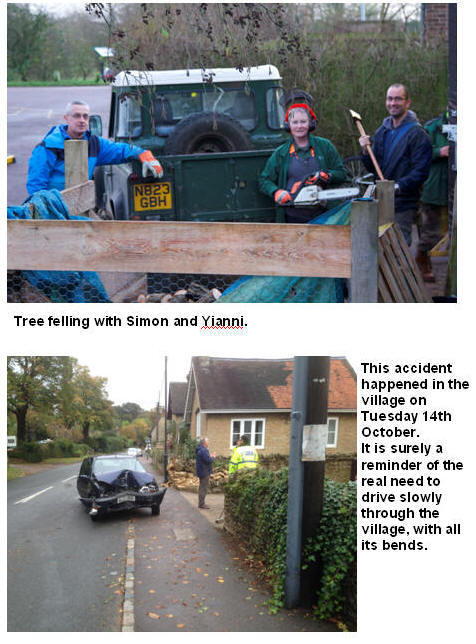 Village Hall News - OUR BIG EVENT THIS MONTH IS
Ghost Stories – 'Still the beating of my heart' (Live drama)
Saturday November 8th 7.30pm
See top of this page for details
The Mill Theatre, Sharnbrook
www.sharnbrookmilltheatre.co.uk
MISS SAIGON® SCHOOL EDITION
Fri. 14th – Sat. 22nd November, 7.30 pm;
also 2 matinées on 15th & 22nd Nov., 2.30 pm
NB: No performance Monday 17th
An amateur production performed entirely by students of 19 years and under
Music by Claude-Michel Schönberg
Lyrics by Richard Maltby Jr and Alain Boublil
Original Stage Production by Cameron MacKintosh
School Edition specially adapted and licensed by Josef Weinberger Ltd
on behalf of Music Theatre International and Cameron MacKintosh
Tickets: Tuesday evenings and matinees, £10; Wed - Sat evenings,£11 – 13. Now on sale!
On-line* www/sharnbrookmilltheatre.co.uk
Sharnbrook Post office (in person)
#2 wheelchair spaces; easier access seats A-C. Hearing loop A- E.
Bedford Central Box Office* 718112 #
Groups: 781372 [10% discount 10 + excl. charity nights, Fri. & Sat. [*fee payable]
Performers!...
ABIGAIL'S PARTY - 16th – 21st MARCH 2015
An hilarious, acerbic comedy by Mike Leigh
Workshop: Tuesday 28th October 7.30 pm
Auditions: Monday 3rd November 7.30 pm
5 parts: 3 female 30 – 40s ; 2 male 30+
Details: please email Director: Nicole Macdonald: two2get2no@aol.com
MERRILY WE ROLL ALONG - 8th – 13th JUNE 2015
Music & Lyrics by Stephen Sondheim. Book by George Furth
Based on the original play by George S. Kaufman and Moss Hart
Orchestrations by Jonathan Tunick
Originally directed on Broadway by Harold Prince
Originally produced on Broadway by Lord Grade, Martin Starger, Robert Fryer and Harold Prince in association with Ruth Mitchell and Howard Haines
An amateur production in association with JOSEPH WEINBERGER LTD
on behalf of MUSIC THEATRE INTERNATIONAL of New York
Workshops: Monday 1st & Thurs. 4th December 7.30 pm
Auditions: Sunday 7th December 2014
For synopsis and details: please email Director : heather.pitt@yahoo.co.uk
Forthcoming Heating and Ventilation 'Warm Up' Appeal Events
The next 'At the Drop of a Hat' by Mill Youth 'Improv.' Team: 7th Nov. at 8 pm. Just £3!
Lunch @ The Mill
Followed by
Flower Demonstration by Ann Gray
Wednesday 12th November at 12 noon. Raffle of Arrangements
Tickets £12.50 from Brian Gale
01234 823889 or 01234 823060
Remember the 40s and 50s by Anita-Marie Sackett?
At the Mill Theatre Thursday 11th December
12 for 12.30
Sausage and mash with pudding and custard
Tickets £15 from Virginia Pope 01933 356974
Or Susan Moore 01933 318318
Prizes for best dressed guest (40s/50s)
Don't forget your ration coupons!!!
Please support our imminent 'Warm Up' Appeal events.
In a message printed in the September programme for Macbeth, Brian Woodrow OBE, Chairman of the Appeal, was happy to report that the Appeal is making good progress but as yet had only raised £80,000; more help is needed to reach the target of £300,000. If you would like to help organise a fund-raising event or make a donation please contact Brian Woodrow on 01234 349455 or bwoodrow@btinternet.com
One easy way to help if you shop online is to register with www.easyfundraising.org.uk/causes/sharnbrookmilltheatre
It costs you nothing. 2700 retailers such as John Lewis and Marks and Spencer are registered with the site and give a small percentage of online sales to charities.
Theo Gibbs, Governor, Promotions
Diary
1st 10am Churchyard clear-up and bonfire.
6th 10.30am Health Walk, HOCP.
8th 7.30pm Theatrical Niche perform 'Ghost Stories'.
11th 7.30pm W.I. in Village Hall.
17th 3.45pm Messy Church Christingle at Harrold URC.
12th 10.30am Meeting Point at Jane Eshelby's, Newton House, The Avenue, Newton Bromswold, Rushden.
17th 7.30pm Parish Council meeting, Odell Village Hall.
18th 3.30pm Public Exhibition of Dungee Rd. proposed solar farm, URC Harrold.
20th 10.30am Health Walk HOCP.
22nd 10am St. Mary's Christmas Bazaar, Carlton Village Hall.
24th 10am Conservation Tasks Day HOCP.
26th 10.30am Meeting Point at Sarah's, 9 Horsefair Lane.
28th 7.30pm Meet Rt. Hon. Alistair Burt MP, The Bell.
29th 10am Emmaus Village Christmas Craft Fair.
December
4th 10.30am Health Walk HOCP.
5th 10.30am Christmas Hamper Coffee Morning, Hobbs Green Farm.
10th 12.30 Senior Citizens' Christmas Lunch, Village Hall.
Magazine Deadline
Please send all entries for the joint December 2014/January 2015 magazine to Tricia Hudson (ed at odellbeds.net) or Catherine Corkery by November 12th at the latest. May we remind you that the editorial team exercises the right to edit, shorten or alter any items that are submitted. Also, the opinions expressed in the articles are those of the contributors and are not the responsibility of the editorial team.
NEWS FROM THE BELL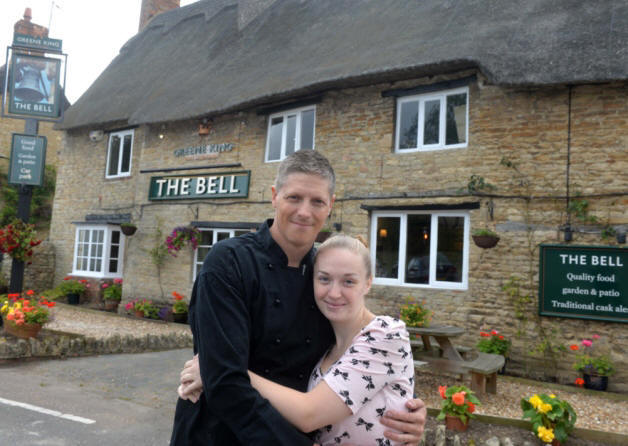 The Bell has a new website which can be found here
Wodehill Cheese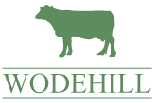 Wodehill Cheese — hand-made in Carlton
Wodehill Blue is a semi-soft creamy blue cheese
made with milk from Jersey cows in Carlton

Nearest stockists: Hurleys in Sharnbrook and Carlton Village Shop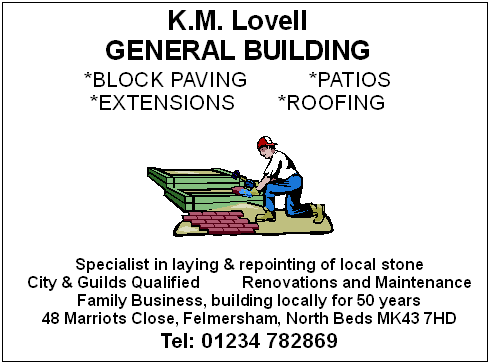 Alex Stubbs Flooring
Carpets, Vinyls, Laminates, Safety Flooring, Adaptions, Refits, Repairs
Supplied and Fitted
07976 260572
01234 240954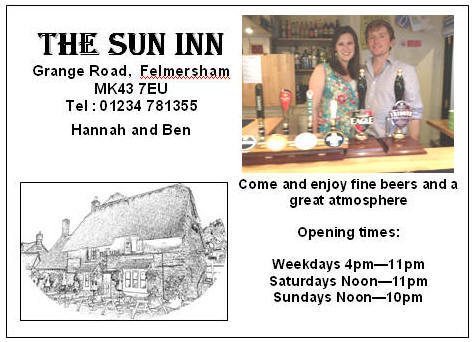 ---
Last revised: October 30, 2014.