ODELL VILLAGE NEWS
May 2014
Please note the dates for some of these upcoming Village Hall events were missing in the printed edition of the May magazine:
May 16th - Blood Wedding (see below)
June 13th - Amateur Production of Blackadder (see below)
--> Upcoming Quiz nights: 5th July and 20th September <--
--> Dr Busker on 11th October <--
(i.e. no Quiz in June - next quiz is July 5th)
Live Theatre in the Village Hall!
2 live theatre events planned this spring
Theatrical Niche present
"Blood Wedding"by Federico García Lorca
May 16th 7.30pm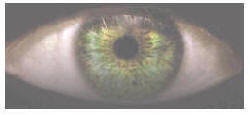 Loyalty and passion duel to the death in this world-famous triangle of the heart and dagger. A bride-to-be promises herself to a good and loving fiancé, but the sound of horse hooves at her gate tell of a previous love not yet forgotten.
Theatrical Niche breathe fresh fire into Lorca's famed tragedy, "Blood Wedding" this Spring with a stunning new adaptation. A unique blend of Puppetry, Mask Work and Movement illustrate this revered Spanish work, harking back both to the renegade intentions of the playwright, whilst drawing on modern theatre-craft from critically-acclaimed Director, Alice Sillett.
Celebrating the poetry and ardour of Lorca's writing whilst bringing the play into the 21st century, this new work is adapted as a multi-disciplinary piece, and showcases an original musical score and lighting from an Award-Winning designer.
See the trailer on www.theatricalniche.co.uk
Tickets: £8 adults, £6 concessions Ticketsfrom:
Rob 01234 720730 Jilly 01234 720600 Nicki 01234 720893
-
AD HOC present
"Blackadder II"
June 13th 7.30pm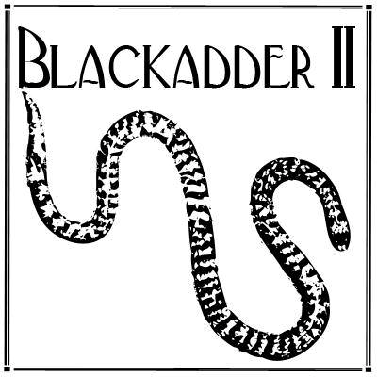 Three hilarious episodes featured in the hit BBC series that were written by Richard Curtis and Ben Elton (and the BBC who were the original production company) have been adapted for the stage.
Brace yourself as you enter Elizabethan England in the year 1558, and watch Lord Blackadder and his half-witted accomplices weave madness and mayhem!
. "The eyes are open, the mouth moves, but Mr Brain has long since departed, hasn't he Percy?" All profits will go to Comic Relief
(Please note this is an amateur production (i.e. non professional actors) and none of the original TV cast is involved)
Tickets £10 - Tickets from AD HOC Box Office: 01234 510720 email: ad.hoc@hotmail.co.uk
PIT RUN WINNER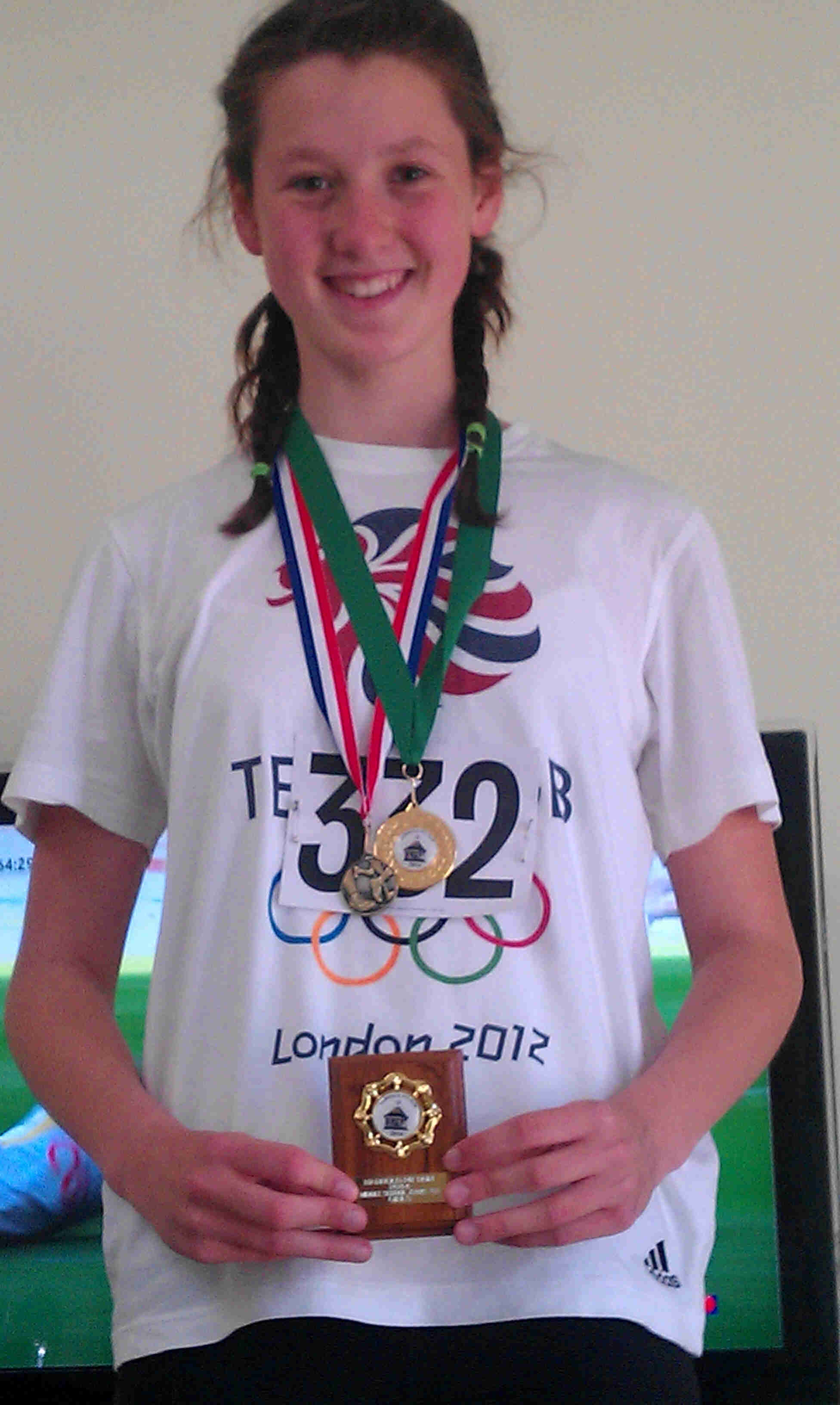 Congratulations to Lottie Robinson who won her race in the Harrold Pit Run on April 26th, first girl home, fourth overall. Many thanks to all who sponsored her
Odell Fete 2014: Saturday 14th June
Do keep the date free for this wonderful chance to celebrate our community.
Theme
This year we are going to remember the Odell of 1914, to commemorate the men who left for war and not just those who gave the ultimate sacrifice, but also those that returned changed for life by the horrendous experiences that they had been through.
If you have any historical details, pictures, photos or paper cuttings of the men who went to war, or anything to do with the village at that time, would you share them with us? The fete committee would like to have a display at this year's fete to show what Odell was like as a village and as a community. We want to tell the story of people living in the village as a well as trying to tell the story of the men who left for war.
If you do have anything that you would like included please contact The Rev'd Christine Clark, The Rectory, Church Lane, Odell, 01234 720234 cmclark99@uwclub.net or Mandy Hinds, 7 Horsefair lane, Odell, 01234 720414 alsodell@plus.com

We want to give a view of the village in 1914 using research and village histories as well as personal stories, and to remember the men who left for war and experiences so far from what they had known. We would like to take this opportunity to " Remember" them.

Odell Village Fete and Dog Show
Saturday 14th June 2014, 2pm
Remembering the Odell of 1914
(In the Scout field, Horsefair Lane, Odell)
Entry: Adults £1.50, Children Free
PROGRAMME OF EVENTS
2.00 pm Grand Opening
2.00-4.00pm Dog Show
4.00 pm Raffle Draw and Prize Giving
ATTRACTIONS
Bedford Brass Band, Boys' Brigade, Bouncy Castle, Teas, Pimm's, Children's Sports, Tombola, Ice Creams, Cakes, Books, Refreshments, Bottle Stall, Coconut Shy, White Elephant, Produce, Gifts, Raffle
FAMILY DOG SHOW
(entry fee - £1 50 per dog per class)Classes:
1. Children's Handling (14 years and under)
2. Puppies under 1 year
3. Country Sporting Dog
4. Country Sporting Bitch
5. Best Condition Dog or Bitch
6. Best Rescue Re-home Dog
7. Best Rescue Re-home Bitch
8. Best Cross Breed Dog
9. Best Cross Breed Bitch
10. Dog or Bitch with Most Appealing Eyes
11. Most Handsome Dog
12. Most Handsome Bitch
Championship (winners of each class)
Car park attendants are on duty at the field opposite The Bell public house. Disabled parking next to Scout Field
ODELL FETE AND DOG SHOW: Getting involved
It is hard to imagine a summer without the annual Fete and Family Dog Show, but if it is to continue we do need HELP with getting it ready.
The first date to put in your diary is Fete Preparation morning at 10.00am on Monday, 5th May hosted by Jim and Doreen at Linden House, when we clean and repaint the signs for the stalls and side shows and prepare the roadside boards. Then we reward ourselves with a tasty BBQ. Please bring your own meat and wine. Please let Doreen (720358) or Jane Eshelby (01933 410959) know if you wish to stay for lunch and what you would like to provide in the way of salads or puddings
The big preparation will be in the afternoon of Friday, 13th June. If you can manage to come anytime between 2.00 and 7.30pm to lend a hand, you will be most welcome. We shall need to collect tents, tables, chairs and stall signs and set these all up in the Scout Field down Horsefair Lane ready for the big day. We need muscle, a good sense of humour, wheels and trailers and tea and cake will be provided. Mandy (720414) or Christine (720234) await your call.
Bedding Plants for Sale
Geraniums, begonias, salvias, petunias, lobelias, busy lizzies, tobacco plants and cosmos flower plants for sale along with tomato plants, cucumber plants and other vegetable plants.
Proceeds to All Saints' Church.
Orders welcome - Jill Cheadle 720261
Round and About
Spring Has Sprung!
The winter storms have finally passed and the countryside has stepped into springtime. People are allowing their thoughts to turn towards how their land has survived the winter's soaking weather. Even gardeners have land to consider, no matter how small, and although we did not suffer two months of flood waters, the winter has left its mark.
We, on the east side of the country have been amazingly lucky. We have not really had a severe winter. A wet one, yes, with waterlogged ground, but we have had no snow and no hard frosts and now that we are beginning to dry out we are entering an early spring. The spring bulbs are up and they are looking superb this year; even my outdoor hyacinths are putting on a good show for a change.
We are told that records show that we have had the fifth warmest winter since 1910 and the wettest since 1766 (I did not know we had records going back that far!) So what kind of an effect has this warm, wet winter had upon our habitat?
It seems the wet, mild weather has not been good for our hibernating animals, such as hedgehogs and squirrels. The mild weather has meant that many of the hedgehogs have woken too early. They hibernate at a time when food is scarce and hard to find and sleeping through this period helps them to save energy. When they wake too soon there is a lack of food available. It is the same for the over-wintering butterflies – they wake and need to find nectar --- long before the appearance of the summer flowers that provide it.
I am quite sure that many of our birds enjoyed our mild winter but the owls have had a bad winter. They do not usually hunt when it is wet as their soft, downy plumage becomes easily waterlogged and the continual rain over the winter months has been a disaster for them. Because of the mild weather many of our song birds are nesting earlier than usual – long before the insects are numerous enough to supply food for the nestlings.
Our bee population, already a cause for worry, have also had their difficulties. The bumble bees usually nest in holes in the ground and many of these have become flooded over the winter and for those queen bumble bees that have survived they have emerged far too early to find the flowering plants that support them.
Most plants seem to have over-wintered quite well and our early spring has brought many of them into early blossom. The blackthorn and the hawthorn have brought our hedgerows to life in a magnificent style and, as mentioned earlier, our bulbs have put on a glorious show this year. However, the mild weather has done little to kill off the pests and diseases that the winter frosts usually keep in check. Already we are being warned that fungus will be a problem this year. We are also warned that slugs and snails will be a major problem this year as many more than usual have survived our largely frost-free winter and that they absolutely loved the wet conditions that we have just endured. Furthermore slugs can lay up to 500 eggs at a time…now, there's something to consider when you reach for the repellent!
Most of what I have written above sounds like doom and disaster but, do you know what.... Mother Nature is a marvellous thing. She has an uncanny way of putting things right.....overcoming disasters that seem insurmountable. Just think of what happens after a forest or heathland fire for example. Mother Nature seems to take a check – and after a pause – bursts once again into glorious life. Barbara Corley
Goodbye…and thank you!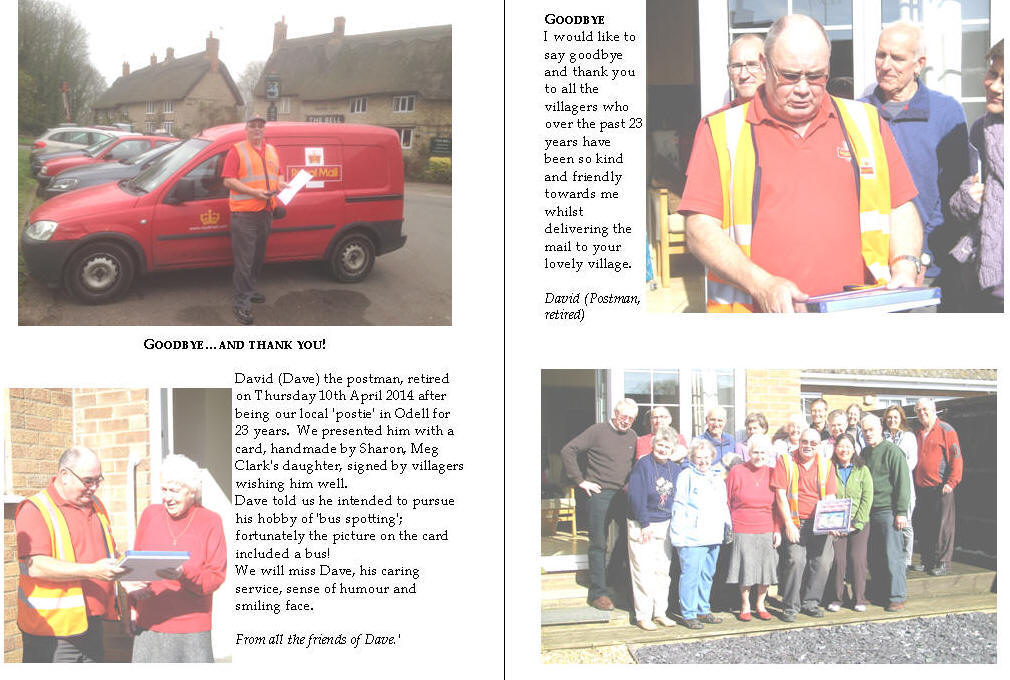 Goodbye
I
W.I. News
Our March speaker was Rowland Buff accompanied by Buddy (a long haired German shepherd dog) from the charity Medical Detection Dogs. Dogs are 100,000 times more sensitive to smells than humans. This enables them to detect certain conditions, such as cancer, from breath or urine samples. They can also be aware of sudden changes in a person and can alert them if, for example, their blood sugars dip to dangerously low or high levels.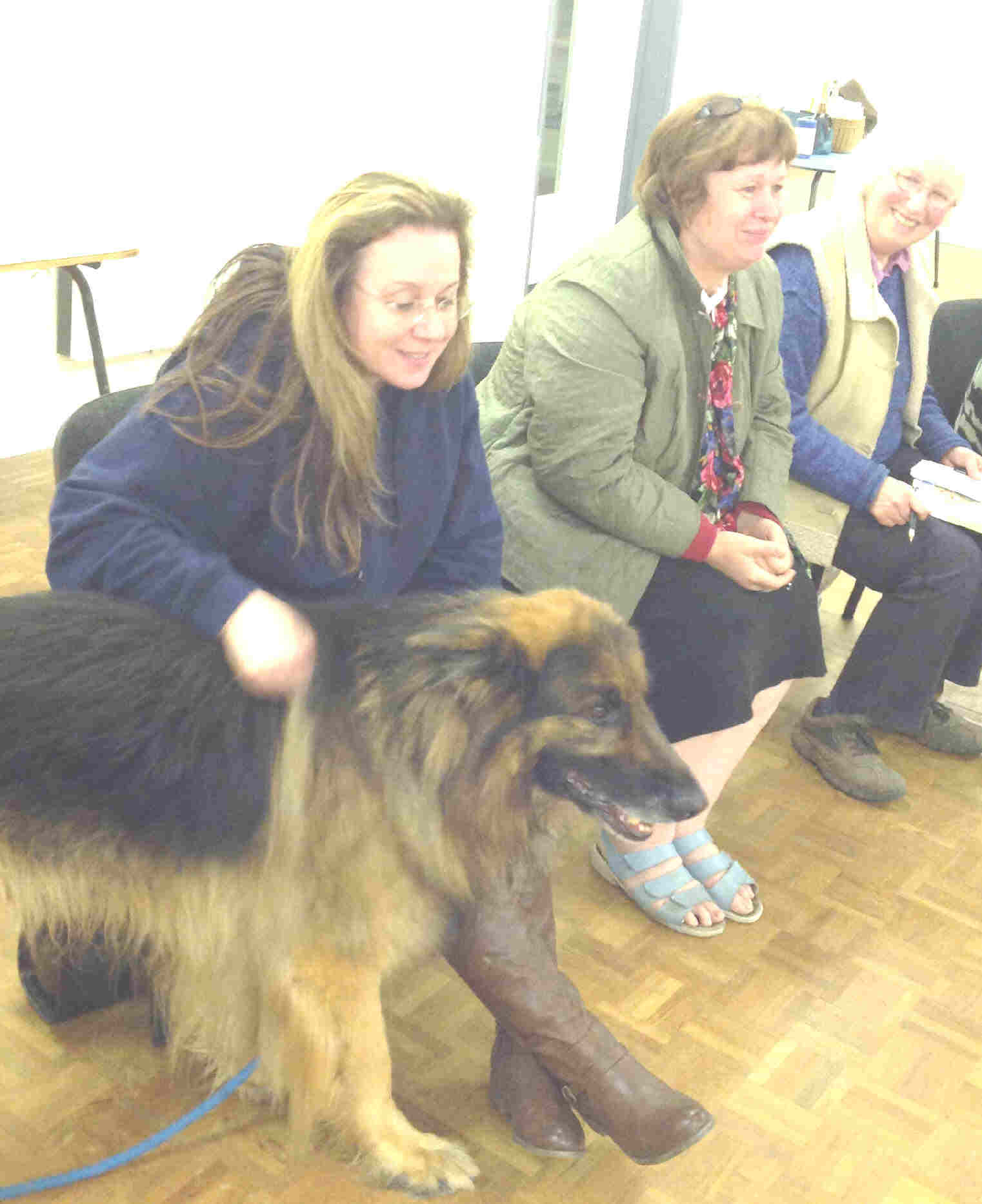 We learnt of a little girl with brittle diabetes whose parents had to monitor her all day and every two hours during the night. She now has a dog who accompanies her to school and sleeps beside her bed at night. Should her sugar levels change, the dog alerts the teacher or parents and they take the necessary steps to prevent her going into a coma. Understandably, this has changed their lives.
The charity was founded in 2008 and provides and trains both 'alert' and 'detection' dogs. At present, the medical profession does not recognise the detection aspect of their work but more and more dogs are being placed to alert their owners to impending life-threatening medical events.
It was an interesting and informative evening, but the star of the show was undoubtedly Buddy.
For more information or to sponsor a puppy visit www.medicaldetectiondogs.org.uk or telephone 01243 839306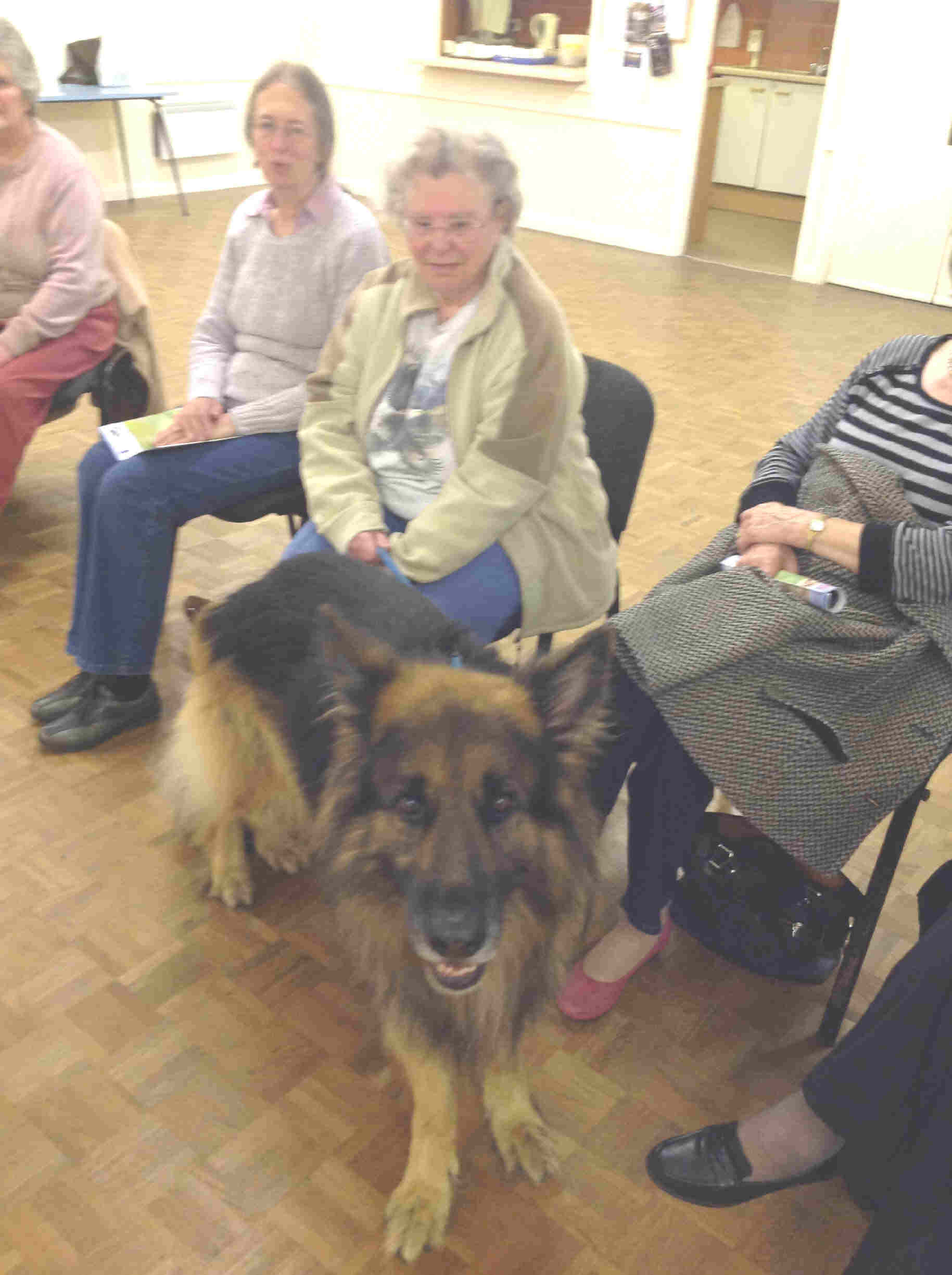 The AGM will be the next meeting in the Village Hall on Tuesday, 13th May at 7.30 pm. Hostesses: Chris Devereux and Christine Clarke.
New members are always welcome, even to the AGM, where you can hear what WI members have enjoyed during the past year and what we plan for next year. Our Secretary Lynette has been busy contacting prospective speakers and we hope to have some outings including a boat trip on the John Bunyan from Sovereign Quay on the River Ouse in Bedford. Each month in the Magazine we tell you about our interesting speakers and many activities we take part in. We always have coffee/tea and cookies and a good chat about friends, family, other village activities and topical matters at home and abroad. Please note we don't make jam and sing Jerusalem! Ladies, just come along on the second Tuesday of each month and see what we do and how we enjoy ourselves. To find out more about the WI go to www.theWI.org.uk or the local Bedfordshire Federation website www.thewi.org,uk/bedfordshire
Jane Eshelby
News from Harrold Odell Country Park
May already – goodness me! The winter storms are but a distant memory as we look forward to the glories of summer.
By now we will have received a new herd of cattle via the Grazier Dr. Sharpe. Their job is to wander about between April and October eating any rank grass growing in the river meadow, a traditional way of managing this area.
However, as always, when they first go into that compartment they are inclined to be skittish for the first month while they adjust to the new sights, sounds and smells. It is vital that you keep your distance when walking through there and it's especially important that you do not allow your dog to interfere with them. Signs will be erected on every entrance gate to warn you when they have arrived.
It's Bluebell season! The best local display can be seen in Odell Great Wood. Park at Odell Church and walk through the gate at the top of the bank nearby. All sorts of Bedfordshire walks and cycling routes can be accessed by logging on to www.letsgo.org.uk Just type in the area you want to visit to see what's available and download the maps.
On April 6th we finally laid our late friend Trevor Smith to rest when his family came to the park to plant an oak tree in his memory and scatter his ashes amongst its roots. Members of the Harrold Odell Friends Group, customers of the Muntjac Pub in Harrold and a number of friends and individuals from the community had donated money to pay for a memorial.
Woodsman Peter Hall milled and crafted the solid oak memorial bench which is now installed in front of the café next to where he used to work. The bespoke carving along the back was done by my boss, Ed Burnett, who is also a wood turner and basket maker. We chose those designs to best reflect the essence of the man: the axe and log for his wood chopping, the Kingfisher for his love of wildlife, the daffodil, his favourite flower and the scythe, his favourite tool. I can still see him striding off like the Grim Reaper to cut the long grass from around the trees in the shelterbelt. Trevor we miss you.
The fishing season is finished now until June 16th but we're looking to get the new batch of season permits printed which we hope will be available sometime in May. Look at the park website for details www.hocp.co.uk Events and other information is also available to browse and downloadable resources are there to print off if desired. We have free park leaflets in the side room of the café if needed.
There are a couple of events happening in the park this month. From May 3rd for three days the Wildlife Trust will be in the park to talk to people about their reserves and what there is to explore. On May 25th we're holding a Mini Woodworks event. Peter Hall is demonstrating his wood processing machine. There will be several chainsaw carvers; Ed will have his pole lathe and maybe bring along some samples of his basket work. In addition, we will have Geoff Varnham with his hand-made bird and insect boxes which he will sell to raise money for the Friends of the park and the Friends group will have a fund raising table of their own. So please come with your wallets and help support our local crafts people and take home a present with a difference. We regret we can only take cash.
We recently had a very unusual visitor for Bedfordshire, a Black Swan. This is a native of Australia but their numbers are on the rise in Britain now as they have escaped from private collections and begun to breed. He drew a lot of attention during the two days he was here but he wasn't welcomed by the resident Mute Swans and after much bullying decided to move on.
Finally, we hope you enjoy your summer in the park. Changes to our work rotas mean that we will be working one weekend in six with Rangers from Priory Country Park. You may be seeing new faces at those times as we take it in turns to provide cover for both parks. We'd like to welcome Nicky Monsey who has transferred from Priory to join the Harrold team.

Above:New cattle in the meadow
Photo courtesy of Richard Dowsett
Below: Trevor's bench - shows Janet with Peter Hall when it was first installed
Photo, courtesy of Jette Randall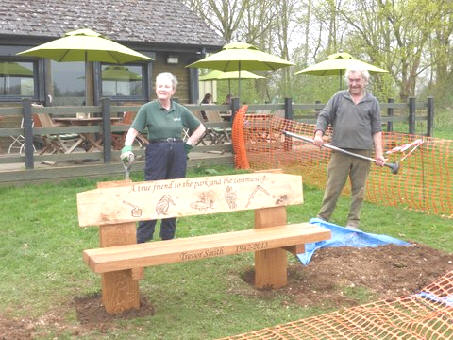 Dates for your Diary
May 3rd – 5th Wildlife Trust Stand 10am – 5pm each day.
May 25th Mini Woodworks 11am – 5pm. Demonstrations of wood processing, pole lathe operation and chainsaw carving.
Wooden crafts for sale. N.B. we can only accept cash.
Health Walks
Meet at the café entrance at 10.30am wearing suitable clothing and footwear according to the weather. We walk for an hour with the option of a coffee in the café afterwards. Leader Janet Munro, tel. 01234 720016 or e-mail janet.munro@bedford.gov.uk
May 8th, 22nd; June 5th.
Friends task days
Meet on the last Monday of the month at 10am and participate in various conservation tasks around the park. Wear suitable clothing and footwear and bring a packed lunch. We supply refreshments, tools and gloves. Leader Richard Dowsett, tel. 01234 720016 or e-mail Richard.dowsett@bedford.gov.uk
NB Friends Conservation tasks day in May is on the 19th.
Don't forget to browse our website for general information www.hocp.co.uk Janet Munro, Ranger
Alison Foster, Borough Councillor for Odell
Borough Councillor's Report April 2014
Contact Borough Councillor Alison Foster by telephone on 07773371190 or email at afield_foster@btinternet.com
Broadband
In December 2013 the Council's Local Broadband Plan progressed when BT Openreach announced 8 phases of implementation that will see 90% of premises receive superfast broadband (24Megabits per second (Mbps) or above) and all properties receiving the basic provision of at least 2Mbps by 2016.
In February the Council was offered a further £990k by the Government as part of its 'superfast extension'. This has the aim of providing at least 95% of premises with superfast speeds. The receipt of the funding is dependent on match funding from the Council which has signalled its intent to comply with this requirement.
The Council also intends to divert funding away from the provision of basic broadband speeds to support the use of new superfast technology. It has said that this will not affect the initial aim of providing all premises with at least 2Mbps but it could possibly increase the percentage of properties receiving superfast speeds to above 95%.
More information can be found at the following link including a map of the current scheme's phases and a postcode checker which allows residents to see which phase their area is in; http://www.bedford.gov.uk/business/business_support_and_advice/broadband.aspx
Gypsy and Traveller Sites
The Council's current temporary site at Meadow Lane on the A603 near Cardington has been closed as works have started on converting it into a permanent site with 14 pitches.
Planning permission that was previously granted for a 4 pitch site in Roxton has been overturned in the High Court following a challenge from the Council. It is significant for all areas of the Borough in that the Council was found to have a sufficient number of permanent sites in operation or with planning permission (at Kempston Hardwick and Meadow Lane respectively). This means that there is a reduced likelihood of sites being granted permission in the rural areas on the basis of unmet need.
The Planning Inspectorate is due to decide whether a private site at Bletsoe will be given planning permission following the completion of a public inquiry.
An inquiry is to be heard by the Planning Inspectorate with regard to a planning application for a site at Bromham Nurseries with the date to be confirmed.
Ward Funding
During the last year (2013/14) I have contributed to the following schemes from my Council Ward Fund:
· £1200 for a repair to a wall at St Mary's Church, Carlton.
· £500 on play equipment for Podington School.
· £2000 on disabled toilets at Wymington Memorial Hall.
· £450 for a salt bin at the Cambridge Street junction, Wymington.
· £308 for a play area litter bin in Wymington.
· £95 for a children's entertainer for a one off Christmas party in Podington.
· £995 on a defibrillator for Harrold Centre.
· £1025 for a notice board in Farndish.
· £226 for new seats at the play area in Podington.
· £200 on equipment for the Sunday School in Podington.
· IT equipment for Harrold Pre-School (£900) and Odell Parish Council (£600).
· £500 for a pitch cover for Harrold Cricket Club.
Road Maintenance
The Chancellor's recent Budget included a £200m scheme for road maintenance with a particular focus on repairing pot holes. Of this sum Bedford Borough Council has been allocated £289k.
Council Budget and Council Tax
The Council's net revenue budget for 2014/15 is £145.24m. The budget is met by income from Council Tax, business rates and grants, with the main source of the latter being the Government's Revenue Support Grant (RSG). The RSG for 2014/15 is £36.16m which is a reduction from £42.20m in 2013/14. In response to reduced income the Council has agreed £13.6m of efficiencies for 2014/15.
The Council has also agreed the receipt of a £758k Council Tax Freeze Grant from the Government which means that the Council's Council Tax precept will remain the same as in 2013/14. Despite this, the Bedfordshire Police and Crime Commissioner and the Bedfordshire Fire & Rescue Authority have both decided to increase their precepts by 1.994%. This means that the average Council Tax for Band D properties in the Borough will be £1,575.47 in 2014/15; a 0.313% increase on 2013/14. The precepts for each parish and property band can be seen at page 16(9) of the following link;
http://www.councillorsupport.bedford.gov.uk/documents/s24694/Item%2016%20rac5785%20-%20Council%20Tax%20Resolution%202014-2015.pdf
Infrastructure
The Council has reiterated its commitment to the second phase of the Bedford Western Bypass which will connect the Deep Spinney / Bromham Road roundabout at Biddenham with the A6 Paula Radcliffe Way / Clapham Road roundabout. The Council has republished the Compulsory Purchase Order (CPO) and Side Roads Order (SRO) which are required to move the scheme forward. If objections are raised to the Orders then the Council anticipates that work will begin in August or September and will last for 18 months.
Works are set to begin in May on enlarging the Black Cat roundabout which will include an increase in the number of lanes and the installation of traffic signals. It is estimated that the works will last for 6 – 7 months. There was a delay in the Council receiving approval from the Highways Agency to sign off the detailed plans for the design and other matters which set the scheme back a month.
Leisure Services
February saw the beginning of the Council's contract with Fusion Lifestyle for the latter to manage the Council's 8 leisure sites.
Education
The percentage of pupils attaining 5 A* - C GCSEs including English and maths in 2013 was 59.7%. This was a significant increase from the year before when the figure was 53.4%.
Bedford Hospital Paediatric Services and Health Review
Following the suspension of an array of paediatric services at Bedford Hospital last summer, the Hospital has announced that a majority of services have now been reinstated. The latest news is that ambulances can once again bring children to the Hospital for emergency care. However, should the child need to stay overnight for ongoing treatment, doctors will decide whether or not to transfer them to a neighbouring paediatric unit.
Related to this, a review of health services is currently being undertaken by the Bedfordshire Clinical Commissioning Group (BCCG), the body responsible for organising healthcare in the County. For more information visit http://www.yourhealthinbedfordshire.co.uk/.
Village Hall
Coming up at the Village Hall...
May 16th - Blood Wedding
June 13th - Blackadder
Upcoming Quiz nights: 5th July and 20th September
Dr Busker on 11th October.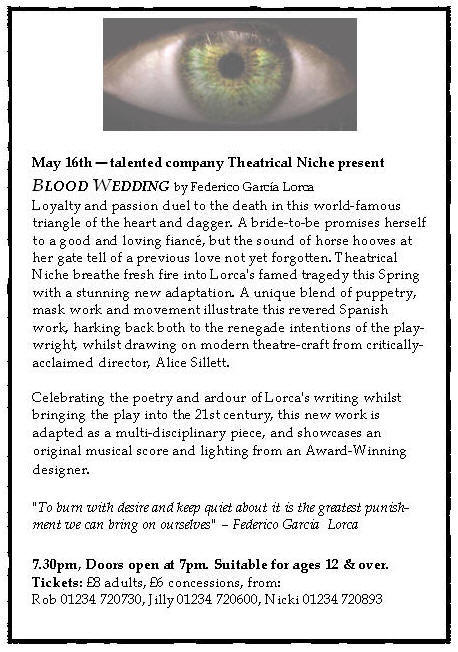 The Mill Theatre, Sharnbrook
Camelot
Monday 19th - Saturday 24th May at 7.30 pm, also matinee: 24th May at 2.30 pm (19th Charity night)
The musically rich, legendary tale of Arthur, 'The Once and Future King' by Alan Jay Lerner & Frederick Loewe
Enough swashbuckling action to keep any audience on the edge of their seats and smiling! A wonderful story of romance and friendship; of King Arthur, Queen Guinevere, Lancelot, Pellinor, Morgan le Fey…and the magic of Merlin; the tale of the formation and eventual decline of the Round Table, due to the plotting of Mordred, the illegitimate son of Arthur. Set to some of the most memorable songs in the Lerner & Loewe catalogue, including 'How to Handle a Woman', 'If Ever I Would Leave You', 'Guinevere'….
Book Now!
Tickets:
(
Evenings £11 – 13; Saturday matinee £10)
Sharnbrook Post Office (in person)
Bedford Central Box Office* – 718112 (Tourist Information Centre, St Paul's Sq.)
Groups: 781372 : 10% discount 10 + (excluding Charity nights, Fri. & Sat.)
2 wheelchair positions; easier access seating A-C; hearing loop Rows A-E : * NB Booking fee
Youth Performers
MISS SAIGON by Claude Michel-Schonberg and Alain Boublil (School Edition of the musical) will be performed by Sharnbrook Mill Youth 14th – 22nd November 2014. Join us!
Please note revised dates:
Workshops: Tues. 27th, Wed. 28th, Fri. 30th MAY 7.30 pm
Auditions: Sun. 1st JUNE, 2 pm. All at The Mill Theatre.
Details: Paul Wildman: wildchildtheatre@yahoo.co.uk
Concert with Sound Sensation
7.30 pm on Saturday 21st June at The Mill Theatre
A guest appearance by Kettering Operatic Musical Theatre Company (pictured below)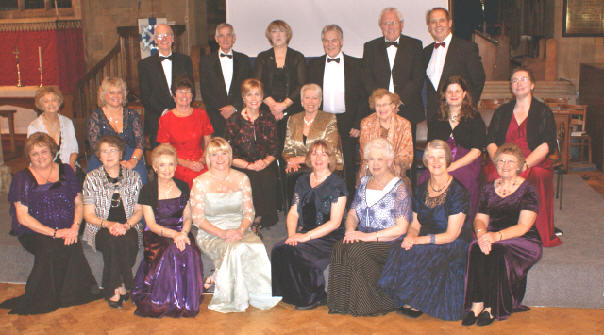 Music for All ~ Classical ~ Pop ~ Songs from Stage and Screen
Tickets £10 are now available from Virginia Pope 01933 356974
Some additional ways to support our Appeal: Join our 50/50 Club 'Monthly draw with cash prizes' by contacting Brian Gale: 823889 or brian.galez@tiscali.co.uk Monthly subscription from £1
Register with www.easyfundraising.org.uk/causes/sharnbrookmilltheatre. Each time you shop on-line you could be making a contribution…at no cost to you. 100s of major stores participate in the scheme.
# Mill Theatre 'Warm up' Appeal Events for a 'Green Energy' based Heating and Ventilation
Diary
May
3rd – 5th10am Wildlife Trust Stand HOCP
5th 10am Fete Preparation Day
7th 10.30am Meeting Point at Eileen Nottage's, Heydown, High St.
8th 10.30am Health Walk, HOCP
13th 7.30pm WI AGM, Village Hall
16th 7.30pm Blood Wedding, Village Hall
17th 9.45am All Saints' Amblers meet at The Bell
19th 10am Friends Tasks Day, HOCP
21st 10.30am Meeting Point, The Rectory
22nd 10.30am Health Walk, HOCP
25th 11am Mini Woodwork Demonstrations, HOCP
29th 7.30pm Deanery Ascension Service, St. Mary's, Carlton
June
5th 10.30am Health Walk, HOCP
Magazine Deadline
Please send all entries for the June 2014 magazine to Tricia Hudson (ed at odellbeds.net) or Catherine Corkery by May 12th at the latest. May we remind you that the editorial team exercises the right to edit, shorten or alter any items that are submitted. Also, the opinions expressed in the articles are those of the contributors and are not the responsibility of the editorial team.
Wodehill Cheese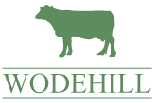 Wodehill Cheese — hand-made in Carlton
Wodehill Blue is a semi-soft creamy blue cheese
made with milk from Jersey cows in Carlton

Nearest stockists: Hurleys in Sharnbrook and Carlton Village Shop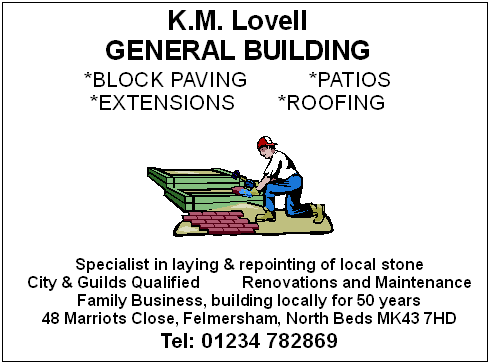 Alex Stubbs Flooring
Carpets, Vinyls, Laminates, Safety Flooring, Adaptions, Refits, Repairs
Supplied and Fitted
07976 260572
01234 240954
Great local pubs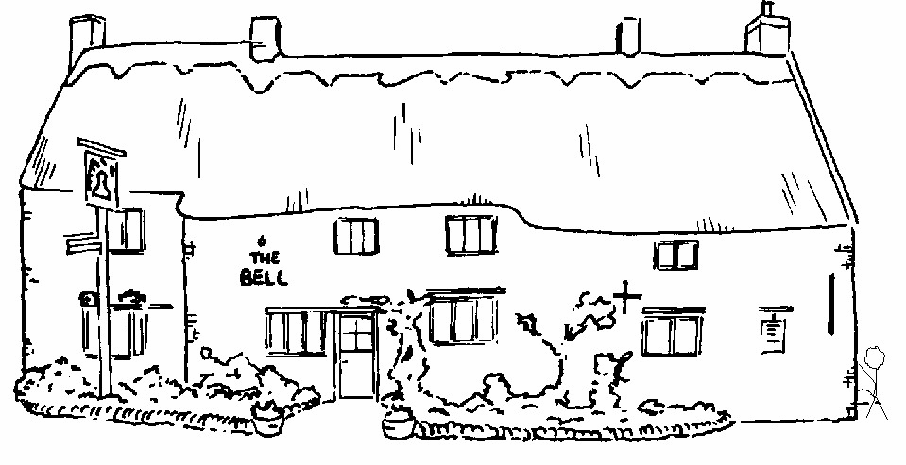 The Bell in Odell
As Featured in the 2010 Good Beer Guide
With the relaxed charm of a village local and a varied menu of
quality, home-cooked food you won't find any gimmicks here
just a Great British Pub!
Abbot Ale, IPA & Changing Seasonal & Guest Ales
Telephone 01234 720254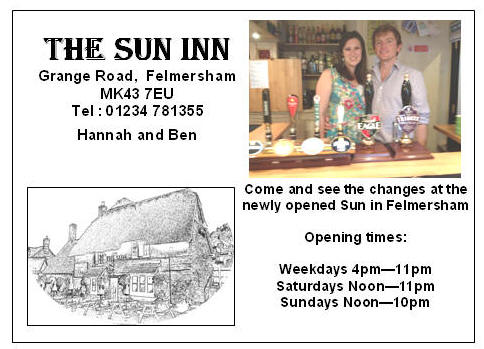 ---
Last revised: May 04, 2014.