ODELL VILLAGE NEWS
June 2014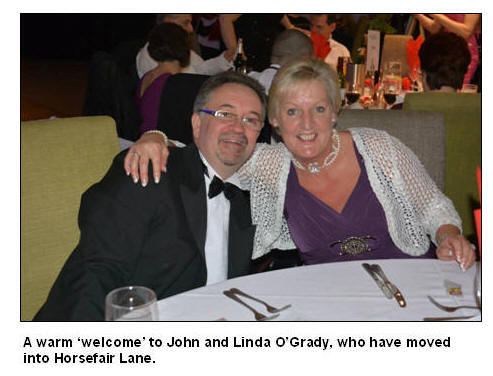 Odell Village Fete and Dog Show
Saturday 14th June 2014, 2pm
Remembering the Odell of 1914
(In the Scout field, Horsefair Lane, Odell)
Entry: Adults £1.50, Children Free
PROGRAMME OF EVENTS
2.00 pm Grand Opening
2.00-4.00pm Dog Show
4.00 pm Raffle Draw and Prize Giving
ATTRACTIONS
Bedford Brass Band, Boys' Brigade, Bouncy Castle, Teas, Pimm's, Children's Sports, Tombola, Ice Creams, Cakes, Books, Refreshments, Bottle Stall, Coconut Shy, Children's Sports, White Elephant, Produce, Gifts, Raffle
FAMILY DOG SHOW
(entry fee - £1 50 per dog per class)
Classes:
1. Children's Handling (14 years and under)
2. Puppies under 1 year
3. Country Sporting Dog
4. Country Sporting Bitch
5. Best Condition Dog or Bitch
6. Best Rescue Re-home Dog
7. Best Rescue Re-home Bitch
8. Best Cross Breed Dog
9. Best Cross Breed Bitch
10. Dog or Bitch with Most Appealing Eyes
11. Most Handsome Dog
12. Most Handsome Bitch
13. Championship (winners of each class)
Car park attendants are on duty at the field opposite The Bell public house. Disabled parking next to Scout Field.
Festival Weekend Family Service and Barbecue Sunday June 15th
There will be an all-age informal church service at the Fete ground at 11.00am on Sunday 15th June to which everyone is welcome.
Around 12.30pm all helpers and Odell residents are invited to a 'Bring and Share' barbecue. Meat for the BBQ will be provided - please bring along a salad or similar to share. You also need to bring your own crockery, cutlery and drink. It would be helpful to let Mandy Hinds (720414) or Jane Eshelby (01933 410959) know if you are able to come to the BBQ so we know how many to cater for.
ODELL FETE AND DOG SHOW: Getting involved
It is nearly here…and, as in other years, we need a lot of help in setting it up.
The big preparation will be in the afternoon of Friday, 13th June. If you can manage to come anytime between 2.00 and 7.30pm to lend a hand, you will be most welcome. We shall need to collect tents, tables, chairs and stall signs and set these all up in the Scout Field down Horsefair Lane ready for the big day. We need muscle, a good sense of humour, wheels and trailers and tea and cake will be provided.
A big 'thank you' to everyone who helped with fete preparations on May 5th – your hard work is really appreciated. Mandy (720414) or Christine (720234) await your call.
Birthdays
Happy Birthday to Mia Vyvyan who will be 13 on the 2nd June
And to Eleanor Robinson whose birthday is on 17th
And to anyone who has a birthday in June
Round and About
How Does Your Garden Grow
With summer fast approaching the thoughts of many people turn towards the care of their garden and how to produce a glorious display of flowers and vegetables. I do not pretend to be a great gardener, but I came across these gardening tips the other day.
When preparing your seeds how about helping the seeds to germinate by soaking them in cold tea. The tannins will soften the outer casing of the seeds. Chamomile tea is particularly effective as it contains anti-fungal properties which can reduce cases of "damping off". Another idea to help along those seedlings is to keep back the water after boiling eggs, potatoes, or indeed, all vegetables, and after allowing the water to cool, use to water the plants. The boiling process helps to release valuable nutrients from the vegetables that are of great benefit to your growing plants. One word of caution, however, do not use water that has had salt added to it – or has any cooking oil in it.
Another idea to help along those iron-loving plants such as rhododendrons, camellias, blueberries or cranberries is by watering them with a solution of water that has had a few nails sitting in it for a while. It's preferable to dilute the solution and to remove the nails!
If you are interested in lending a helping hand to your roses, sweet peas or any other plant that likes potassium why not try burying banana peel among the roots. The peel's potassium will give the plant a nutritional boost. Peppers and chillies like plenty of sulphur to grow successfully so why not try placing some unused matches a few inches below the roots, encouraging root growth as the roots descend in search of the sulphur.
Surprisingly plants enjoy a drink of milk! First, dilute the milk in water – it works well as a fertiliser and as an anti-fungal agent which contains proteins, vitamin B and sugars which will improve crop yield. However, do not use this method too often .... use it as a special treat.
When it comes to house plants encourage green growth by feeding them with water mixed with Epsom salts. Simply add two tablespoons of Epsom salts to one gallon of water and then feed once a month. The magnesium sulphate also helps seeds to germinate and encourages plants to produce a healthy growth of leaves, together with more flowers......it also deters pests.
Although I have not tried these ideas out for myself I understand that they have come down by word of mouth from a long line of dedicated gardeners. Barbara Corley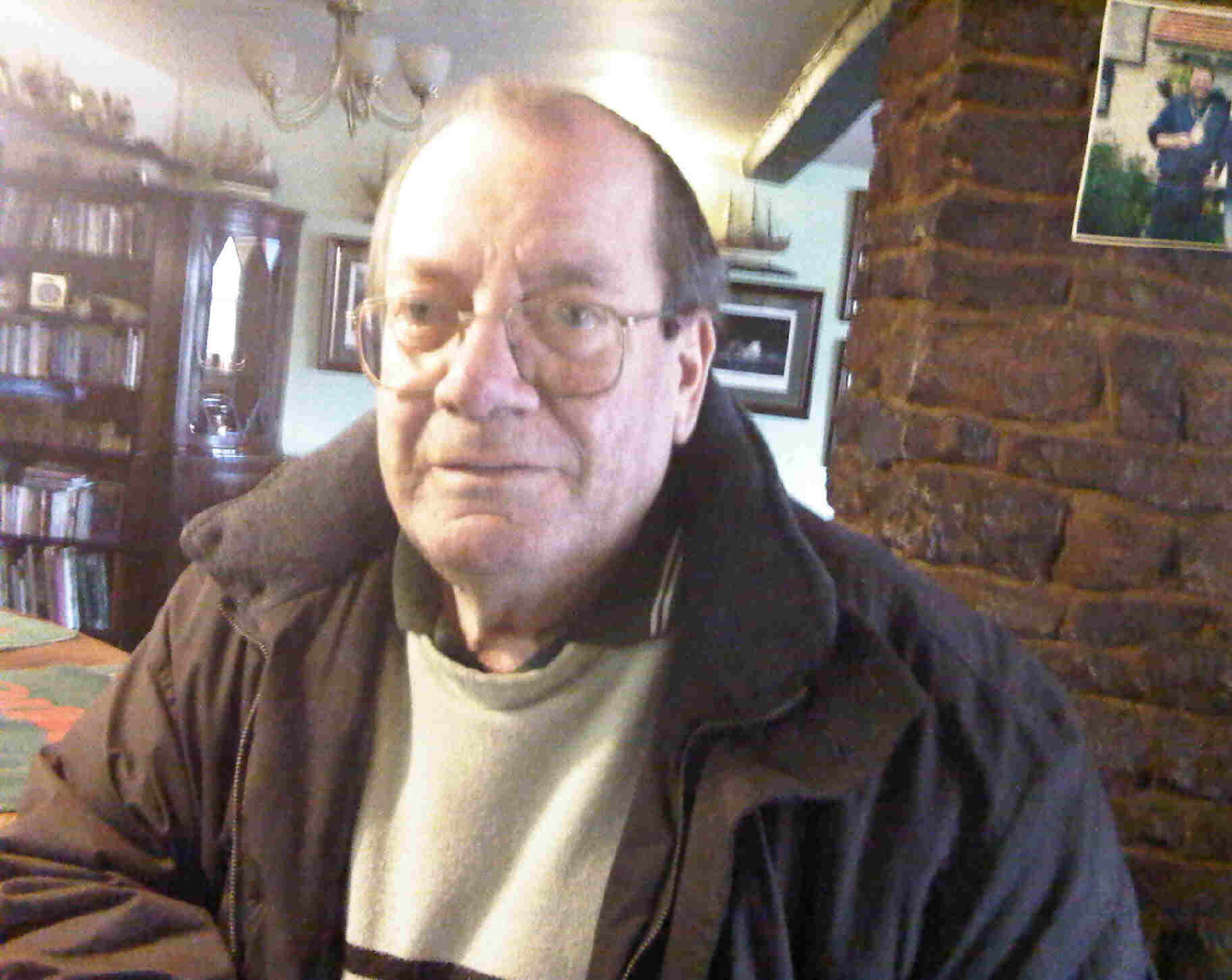 Thank you!
Many thanks to Malcolm Sargeant from Felmersham who has valiantly battled all weathers to deliver newspapers to the outlying parts of Odell for many years. He has been struggling with leg problems recently and has reluctantly decided to retire, We wish him a happy retirement!
Newspaper Delivery Driver needed
A permanent replacement for Malcolm is needed. The job needs someone with their own car to pick up newspapers from Sharnbrook and deliver them to drop-off points in surrounding villages as well as to some of the more remote houses (as in Odell).
Tel: Mr Gill, 01234 781238
W.I. News
In May Odell WI held their AGM. Annual Reports were read out reminding members of the many highlights of our activities and interesting speakers we had last year. A lively discussion took place on the NFWI Resolution on Increasing Organ Donation and it was unanimously agreed we should support this resolution. Our Secretary, Lynette, finished her report with 'where would we be on a Tuesday without the Odell WI?'
We have an exciting programme to look forward to.
In July we will have our annual BBQ at the home of Jim and Doreen Wheeler. Please contact Lynette 720723 to offer contributions of food. Meat will be provided.
We are going to Cruise on the Great Ouse on the evening of Tuesday 5th August on the John Bunyan, Bedford's Community Boat. This trip is open to friends and family, so please contact Lynette if you would like to join us. The boat is booked and having more people enables us to keep the cost down.
New members are always welcome and if you need any more information please ring Karen Boyes, 327003. Ladies, just come along to the Village Hall on the second Tuesday at 7.30pm of each month and see what we do and how we enjoy ourselves. To find out more about the W.I. go to www.theWI.org.uk or the local Bedfordshire Federation website www.thewi.org,uk/bedfordshire
Jane Eshelby
Collection of Bulky Waste, Odell
Please take your domestic waste to the following location:
Village Green near The Bell Public House
Sunday 15th June
12.00pm – 3.00pm
Times are approximate to allow for travel between sites. Please do not leave rubbish at the site if the collection vehicles are not there.
Harrold Youth Theatre
Recently launched, Harrold Youth Theatre is an affordable community theatre group for young people in Harrold and surrounding villages. Our aim is that through simple drama and improvisation games, our members gain self-confidence and learn about teamwork and communication, while at the same time introducing young people to a wide range of theatre practices, in a relaxed environment. Designed for children aged 8+ (and with a view to running sessions for younger children soon), our weekly Creative Drama sessions explore ensemble work, improvisation, clowning, physical theatre and lots more, in a fun and relaxed environment. We encourage youngsters who aren't necessarily interested in singing, dancing or even performing, but who simply wish to have fun through drama!

Harrold Youth Theatre will be working in association with Harrold Heritage Society and local theatre group Ad Hoc in the near future, to devise a piece about Harrold and the surrounding area, which will be performed by Youth Theatre members - proceeds raised from these performances will go to The Harrold Centre redevelopment fund. During the project, members will have the opportunity to learn about the whole spectrum of theatre production, from lighting and other technical elements to wardrobe, make up, marketing, front of house management etc. and of course, performance.

Weekly, sessions take place on Saturday afternoons at the URC Schoolroom in Harrold. Fees are kept to a minimum and are payable on the day of each session. For further information please contact Julie Young or Amanda Goggins on 07585288000 or email: info@harroldyouththeatre.org.uk
The Bell
As you will be aware, Will and I are leaving The Bell on Monday 26th May, after 3½ years. We have really enjoyed our time here and would like to thank you for your custom.
An update on what is happening next: Greene King has new tenants coming in, but they will not be taking over immediately, so in the interim a management company will be looking after The Bell.
They will be open for business as usual from the Tuesday night. The pub will be closed Monday night and Tuesday lunchtime for the handover.
Thank you again and all the best for the future, Katie, Will and Penny.
Village Hall News
Performing to a packed Village Hall on May 16th, talented company Theatrical Niche delivered a riveting adaptation of Spanish playwright Lorca's 'Blood Wedding'.
Tension was maintained throughout the performance through the use of rhythmic beating which at times reached a crescendo as the play hastened towards its inevitable tragic ending.
The foreboding atmosphere was heightened by the Company's clever use of masks and inspired, if chilling, puppetry; by the end of the play the audience were on the edge of their seats, emotionally drained but full of admiration for the brilliant acting of this Company.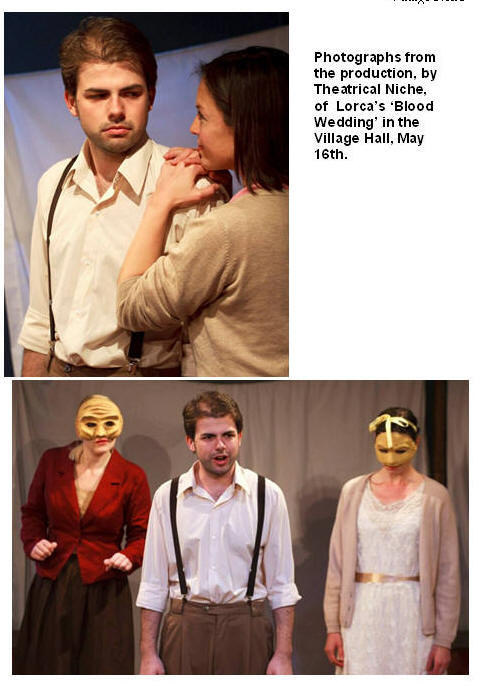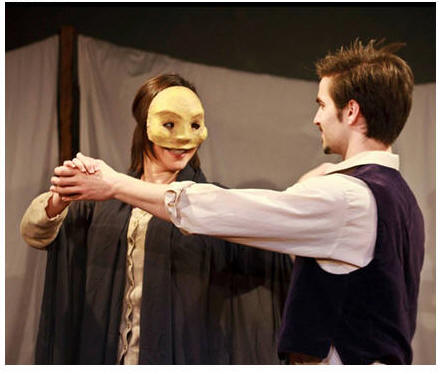 It was a privilege to have such fine theatre in Odell, and exciting to be able to follow this with what promises to be a riotously funny production of 'Blackadder' by Harrold's Ad Hoc Players, with special permission from Richard Curtis, on June 13th.
Tickets, £10, still available from the Box Office: 01234 510720.
Email: ad.hoc@hotmail.co.uk
All profits will go to Comic Relief.
Then, on July 5th, the return of the very popular Village Quiz! As usual, teams of 6. Get your teams ready and book your table with Rob Lee, 01234 720730!
Later in the year
Upcoming Quiz nights: 5th July and 20th September
Dr Busker on 11th October.
AD HOC present
"Blackadder II"
June 13th 7.30pm
ODELL VILLAGE HALL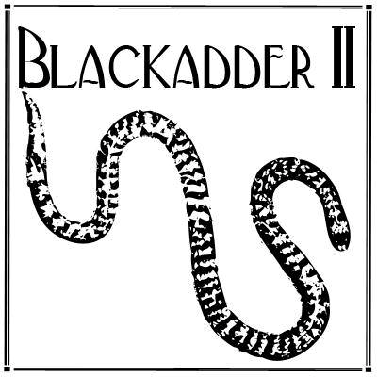 Three hilarious episodes featured in the hit BBC series that were written by Richard Curtis and Ben Elton (and produced originally by the BBC ) have been adapted for the stage.
Brace yourself as you enter Elizabethan England in the year 1558, and watch Lord Blackadder and his half-witted accomplices weave madness and mayhem!
. "The eyes are open, the mouth moves, but Mr Brain has long since departed, hasn't he Percy?" All profits will go to Comic Relief
(Please note this is an amateur production (i.e. non professional actors) and none of the original TV cast is involved)
Tickets £10 - Tickets from AD HOC Box Office: 01234 510720 email: ad.hoc@hotmail.co.uk
News from Harrold Odell Country Park
Forthcoming Events in the Park in July
HOCP Fishing School
Our Water Bailiff, Paul Oliver, will be running classes in the Park for beginners sometime during the last two weeks of July—dates to be announced in the next magazine.
He will be providing fishing training for youngsters over the age of 6. All equipment and bait will be provided.
Cost: £10.50 including refreshments. All children must be accompanied by an adult.
Booking is essential: contact Paul Oliver in advance on 07826 226053, or email: janet.monro@bedford.gov.uk.
18th July Friends of HOCP - Summer Social
Open to all registered Friends of the Park and their partners, this popular event provides an opportunity to get together with staff and friends to enjoy a splendid buffet. Starting at 6.00pm, it will be held in the open, weather permitting, otherwise, in the Visitors' Centre.
More details to follow in the July magazine.
Regular events:
Health Walks
Meet at the café entrance at 10.30am wearing suitable clothing and footwear according to the weather. We walk for an hour with the option of a coffee in the café afterwards. Leader Janet Munro, tel. 01234 720016/07585 908821 (Monday to Thursday)
or e-mail: janet.munro@bedford.gov.uk
June 5th, 19th.
Friends task days
Meet on the last Monday of the month at 10am and participate in various conservation tasks around the park. Wear suitable clothing and footwear and bring a packed lunch. We supply refreshments, tools and gloves. Leader Richard Dowsett, tel. 01234 720016/07792 721866 (Thursday to Monday) or e-mail: Richard.dowsett@bedford.gov.uk
June 30th.
Janet Munro, Ranger
Alison Foster, Borough Councillor for Odell
Borough Councillor's Update – May 2014
Contact your Borough Councillor Alison Foster by telephone on 07773371190 or email at afield_foster@btinternet.com
Riverside North Development
The Riverside North development is progressing after the Council and the developer signed an updated Development Agreement to incorporate changes to the scheme since it was proposed in September 2011. The development will be situated on the site of the former Town Hall, which is currently being demolished, and will consist of a new cinema, hotel, restaurants and retail and residential units.
The changes include the movement of the hotel to the west of the development to allow for a public square on the site of the Town Hall and a reduction in the number of residential units from 150 to 64.
The developer is in talks to secure funding for the development and it is hoped that work will begin later in 2014.
Bus Station Redevelopment
Allhallows car park has now reopened following refurbishment works which include improvements to the lifts and the public conveniences. The bus station is in the process of being demolished as works continue to redevelop the site. Improvements will also be made to shop fronts on Greenhill Street beneath the car park.
Car Parking
From the 19th May Lurke Street and River Street car parks in Bedford will be open 24 hours a day, 7 days a week. The Council has also announced that the Automatic Number Plate Recognition (ANPR) payment system in Lurke Street, which requires the user to enter their registration number, will be scrapped in favour of the ticketing system at the Council's other car parks.
Council Restructure
At the beginning of April the Council implemented a new staffing structure following the agreement of savings proposals for 2014/15. These included a reduction in senior officers (saving £500k) and a review of overall staffing structures (saving £1.5m). These savings will be replicated in 2015/16.
NHS Review
The body responsible for organising and purchasing local healthcare services, the Bedfordshire Clinical Commissioning Group (BCCG), has published a document setting out changes which it feels need to be made to deliver sustainable services. The BCCG's 'Case for Change' document underlines how services need to be delivered differently in order to provide better quality and more efficient services by ensuring that services are co-ordinated, technology is used to a greater extent and patients are cared for in the community rather than in hospital. The report and summary document can be viewed here: http://www.yourhealthinbedfordshire.co.uk/.
Options for the future of services will be published in July and a formal consultation will follow. The BCCG is currently conducting stakeholder meetings to gather residents' views. A list of forthcoming events can be accessed here:
http://www.yourhealthinbedfordshire.co.uk/get-involved/
Ward Funding
Councillors have been allocated their ward funds for 2014/15 to support local projects. Please do not hesitate to contact me if you would like to suggest a scheme which you feel could benefit.
The Mill Theatre, Sharnbrook
w w w . s h a r n b r o o k m i l l t h e a t r e . c o . u k
Reg. Charity 242164
Relax – and enjoy with us a special occasion this coming Midsummer Eve….
Concert with Sound Sensation
A guest appearance by Kettering Operatic Musical Theatre Company
Music for All - Classical - Pop - Songs from Stage and Screen
7.30 pm on Saturday 21st June at The Mill Theatre
Tickets £10 are now available from Virginia Pope 01933 356974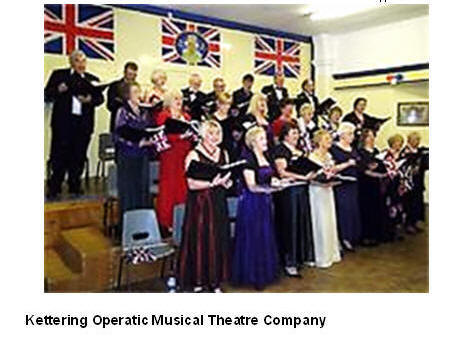 The Mill Theatre, following On Golden Pond and Camelot, is far from 'in-active' June – August.
North Bedfordshire Schools will be taking advantage of our excellent facilities.
13th Sharnbrook Mill Youth Summer School is from 28th July – 2nd August, with a concluding performance on the Saturday before the participants' peers; and most importantly our 'Resident Company' - set building, costume making and rehearsing full ahead for our Autumn Shows:
Macbeth 15th – 20th September - the Company's inaugural Shakespearian production, in the 450th Year of the bard's birth; this closely followed by :
Miss Saigon, School Edition 14th – 22nd November, performed by Sharnbrook Mill Youth.
However, there's always time to celebrate! We are delighted to share with you that, at the recent NODA Regional Awards Ceremony (2013 shows), Blood Brothers won the award: Best Youth Production, with Antonia Testa: Best Performer in a Youth Production for Blood Brothers, and Best Play: Glorious!
'Watch this space' for a sensational Season 2015 - we look forward to welcoming you!
DIARY
Diary
4th 10.30am Meeting Point at Jill's, Rectory Farm
5th 10.30am Health Walk, HOCP
7th St. Alban's Abbey Church, 'Messy Church' Activities day
10th 7.30pm W.I. in Village Hall
13th 7.30pm Ad Hoc presents Blackadder II, Village Hall
14th 2pm Odell Village Fete
15th 11am Festival Weekend Family Service, main tent, Fete field.
18th 10.30am Meeting Point at Jane Eshelby's, Newton House, Avenue Road, Rushden
19th 10.30am Health Walk, HOCP
21st 9.45am All Saints' Amblers meet at The Bell
22nd 12 noon Open Church Sunday, All Saints' Church
30th 10am Conservation Task Day, HOCP
Magazine Deadline
Please send all entries for the joint July/August 2014 magazine to Tricia Hudson (ed at odellbeds.net) or Catherine Corkery by June 12th at the latest. May we remind you that the editorial team exercises the right to edit, shorten or alter any items that are submitted. Also, the opinions expressed in the articles are those of the contributors and are not the responsibility of the editorial team.
Wodehill Cheese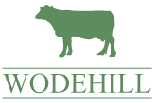 Wodehill Cheese — hand-made in Carlton
Wodehill Blue is a semi-soft creamy blue cheese
made with milk from Jersey cows in Carlton

Nearest stockists: Hurleys in Sharnbrook and Carlton Village Shop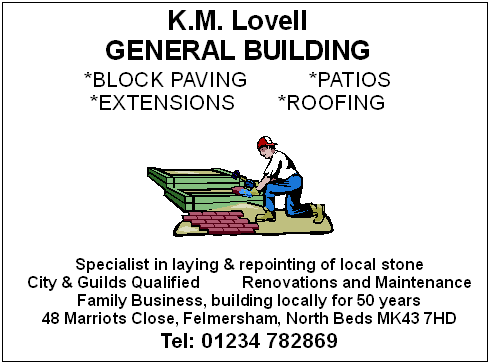 Alex Stubbs Flooring
Carpets, Vinyls, Laminates, Safety Flooring, Adaptions, Refits, Repairs
Supplied and Fitted
07976 260572
01234 240954
Great local pubs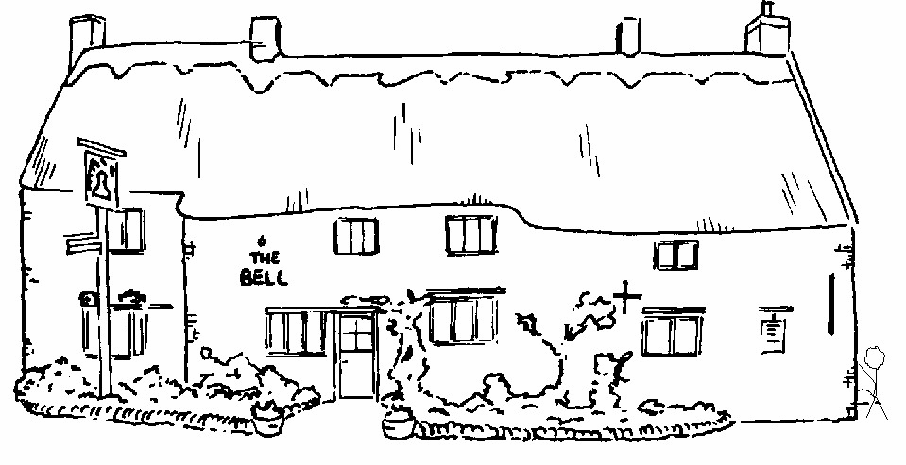 The Bell in Odell
As Featured in the 2010 Good Beer Guide
With the relaxed charm of a village local and a varied menu of
quality, home-cooked food you won't find any gimmicks here
just a Great British Pub!
Abbot Ale, IPA & Changing Seasonal & Guest Ales
Telephone 01234 720254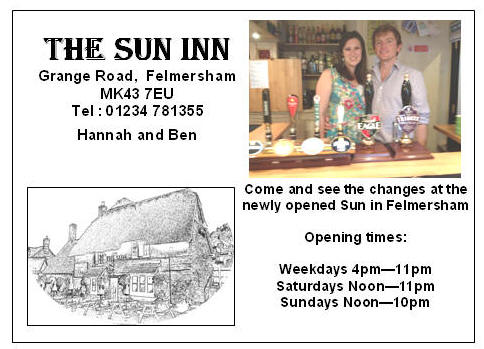 ---
Last revised: May 30, 2014.