ODELL VILLAGE NEWS
July and August 2014
Bell update, as of August 20th: The renovation work is complete and the Bell will be fully up and running from Friday 22nd August :-)
See http://www.thebellinodell.co.uk/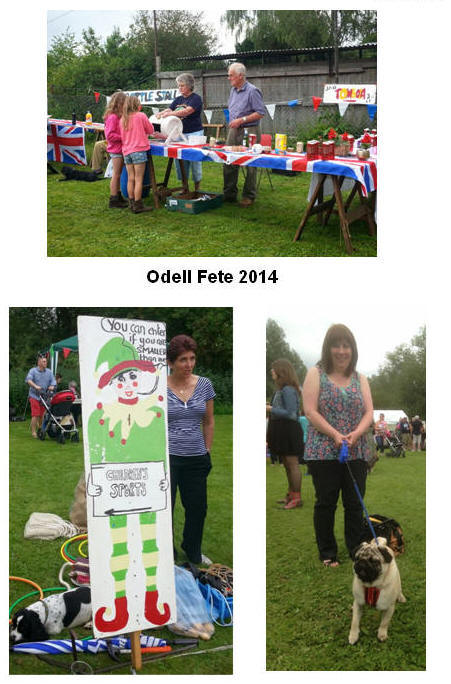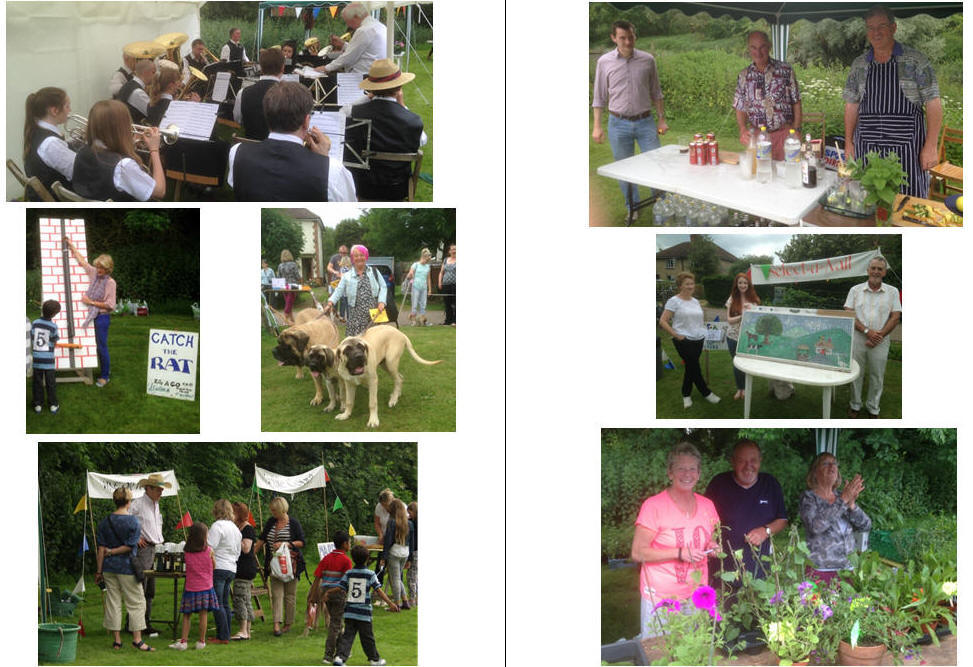 Does Odell Fete and Dog Show have a future?
Open Meeting in Odell Village Hall, Friday 25th July
Wine & light refreshments from 7.30pm
Meeting & discussion from 8.00pm
Calling all residents old & new!
Please come along to this meeting to help us decide if and how the Odell Fete and Dog Show can continue in the years ahead.
(organised by the Odell Fete Committee in conjunction with All Saints' Church).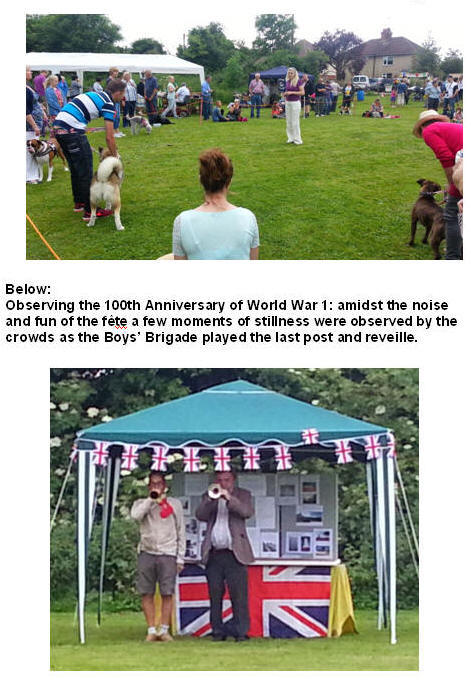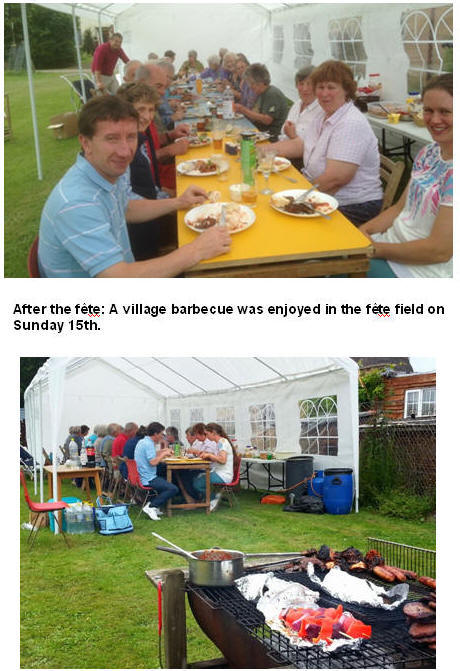 Odell Fete
Thank you to everybody who helped to set up the stalls, helped on the day and cleared up afterwards, and of course to everyone who came along and supported the fete. In spite of a dull day and a few drops of rain we are pleased to say that the fete made a profit of approximately £2,700 (an estimate until the figure has been finalised).
Fete Teas
A huge thank you to everyone who made cakes for the tea tent at the fete. We made the magnificent profit of £517 !! I am always amazed (and grateful ) how they all turn up as if by magic.
Everything was perfect. We sold each and every one of them and received some very complimentary comments from our customers about the quality of the cakes.
Many thanks Doreen Wheeler & the tea team
The Bell - Latest News
Katie and Will left the Bell at the end of May and the pub is currently being run by a management company. It's still providing excellent value lunches for walkers, and is now open all afternoon as well as we enjoy the summer weather. You can be assured of a welcome 7 days a week.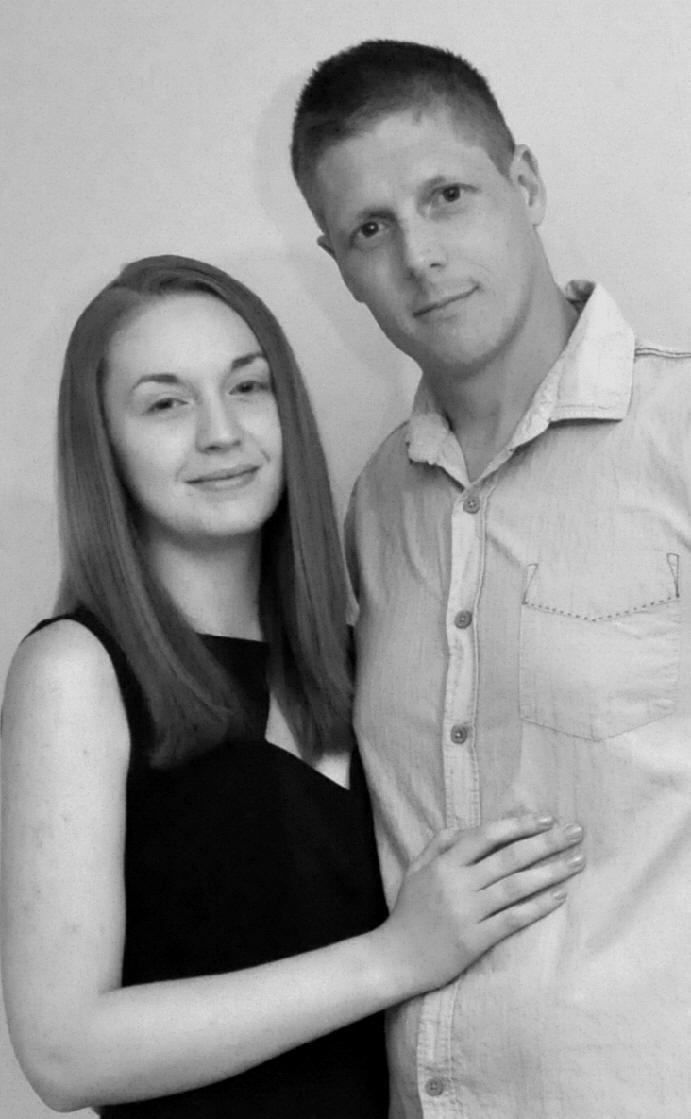 Welcome to Vicky and Nick
Welcome to Nick Turpin and Vicky Warriner who are the new landlords of The Bell soon to be arriving. The current plan is to close the pub for refurbishing between July 25th and August 21st. Full opening planned for August 22nd although the week before there may be a trial run (July 20th update). Check this webpage for any more updates on this. They are also looking for additional staff as per the advert below.
"We can't wait to take over The Bell. We love the village already and can't wait to be part of it. Nick has been a chef for 27 years, and I have done front of house work for a few years. We already feel very welcomed by the locals that we have met, and we can't wait to meet more of you! " Vicky and Nick vickyinfinitydining@outlook.com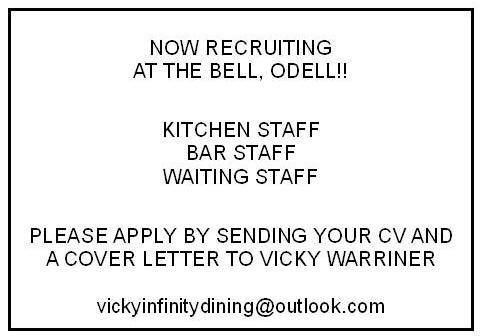 Senior Citizens' Tea
All Senior Citizens are invited to afternoon tea at Doreen Wheeler's, Linden House, Odell, on Wednesday 30th July at 3.00p.m. Please let Jill Cheadle know by Sunday 27th July if you would like to come. Tel 720261.
Round and About
Birth of a Regiment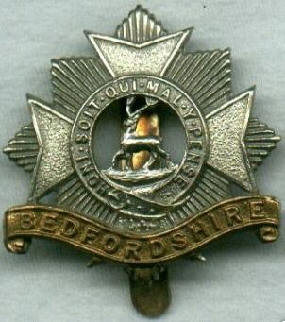 With all the excitement surrounding the commemoration of the D Day Landings of World War II and the marking of the centenary for the start of The Great War (World War I) I have found myself looking at the web page for the Bedfordshire Regiment and I found the history of its origins quite fascinating.
Up and until the Civil War England did not have a standing army. The king of that day would expect his lords and nobles to raise individual forces and then place them at the king's disposal. This worked quite well when facing an outside enemy but when it involved insurrection within the country – as in The Wars of the Roses and the Civil War – the treachery of the individual nobles as they swapped sides (taking their army with them) resulted in the bringing down of kings like a game of skittles. The custom had its shortcomings.
During the Civil War, Parliament created what was effectively the country's first permanent army. The New Model Army – or The Roundheads as they were popularly called – took to the field on behalf of Parliament (or the nation) rather than as a private army owing its main loyalty to the noble who commanded them. There were obvious advantages to this kind of army and although Charles II at the time of the Restoration was not blind to these advantages, he disbanded the force known as The New Model Army in 1660, having doubts as to its loyalty to a king who had just deposed their Commonwealth.
The idea itself, however, was not forgotten and the thought of an army loyal to the nation rather than to individual lords was considered to be the way ahead. In 1661 Charles II created the first Regiment of Foot by Royal Warrant and several more regiments were created soon after. These regiments now formed the basis of what was to become first the English, and later the British, army.
Charles II died leaving no legitimate heirs and the crown reverted to his younger brother James II. The problem with this, however, was that James was a Catholic at a time when religion was still a very delicate issue. James, however, had two daughters – the Princesses Mary and Anne – both of whom were to inherit the crown in their turn, and most importantly they were both Protestant. James became less and less popular and a number of his nobles approached William of Orange (the husband of the Princess Mary) and invited him to land in England and take over the throne, the legitimacy of this move being that his wife Mary was heir to the throne after her father. William accepted the offer and landed with an army in England. King James was now in a very precarious position, with more and more of his lords turning against him. In desperation James turned to a loyal friend of his, a veteran Scottish soldier – Archibald Douglas – authorising him to raise several battalions of pike men and musketeers. These new battalions were to become the 16th Regiment of Foot (later to become the Bedfordshire Regiment).
A number of Scottish officers joined Douglas to form the nucleus of the new regiment. The popularity of William of Orange grew and political manoeuvring against James II forced the army into a position where they had to decide where their allegiance lay. Douglas chose to remain loyal to King James whereas the regiment chose to side with William of Orange – thus splitting the man who raised them from the men he had enlisted. Douglas' second in command a man called Robert Hodges wasted no time in taking over command. Hodges was officially commissioned Colonel in Chief in 1688 by the now new King of England, William of Orange.
King William did offer Douglas the chance to command his old regiment but Douglas refused, preferring to stay loyal to the man he considered to be the true king – the now exiled James II. Robert Hodges was installed Colonel in Chief and almost immediately William embroiled his new English army in the wars that were swirling around Europe. The English army remained engaged in these European wars until 1712.
The 16th Regiment of Foot finally evolved into the Bedfordshire Regiment in 1881. Barbara Corley
W.I. News
Our next event is a BBQ on Tuesday, 8th July, at 7.30pm hosted by Jim and Doreen Wheeler at Linden House. Please contact Lynette 720723 to offer contributions of salads and desserts. Meat and drink will be provided.
There will be a SPECIAL WI OUTING on Tuesday 5th August when we shall cruise on the Great Ouse aboard the John Bunyan, Bedford's Community boat, leaving Priory Marina at 6.30pm for a two hour trip. This is open to friends and family and some people have already signed up. Please contact Lynette (720723) if you would like to join us. The boat is booked and having more people enables us to keep the cost down.
New members are always welcome and if you need any more information please ring Karen Boyes, 327003. Ladies, just come along to the Village Hall on the second Tuesday at 7.30pm of each month and see what we do and how we enjoy ourselves. To find out more about the WI go to www.theWI.org.uk or the local Bedfordshire Federation website www.thewi.org,uk/bedfordshire Jane Eshelby
OFF (Odell Flood Forum)
Following an open meeting with the Environment Agency and the Borough Council in February a group of concerned villagers have formed this group who are working with the Borough Council to prepare materials in the likelihood of future major flooding. This would apply to properties both at risk of flooding from the river, the run off from fields and as a result of blocked drains.
Environment Agency maps indicate the properties at most risk but we are aware local information is also key to identifying vulnerable homes. We also need to know what local resources are available (4X4 vehicles, tractors, chain saws etc.) and people who would be willing to offer their assistance should an emergency arise.
If you would like to contribute to this group, wish your property to be identified as at risk, or you know of vulnerable properties/people, or you have information which you feel will be helpful please contact:
Richard Hall on 01234 720723 or email richardandlynette@icloud.com
Thank you for your help; last winter showed just how the unexpected can happen!
News From Odell Parish Council
Last meeting held 19th May 2014. Meetings held bimonthly on the 3rd Monday of the month; members of the public welcome
Election of Chair and Vice-Chair: Following a show of hands Mandy Hinds was elected Chair and Gillian Clark Vice-Chair. Council thanked Cllrs. Freeman and Halton, who have stood down from OPC, for their contributions during their time in office. Vacancies have been advertised. There were no disclosures of Interest and the Minutes of last Parish Council meeting were approved and signed.
HOCP Odell Play Area: the bark is due to be topped up. As a result of constraints on availability of HOCP resources to cut grass in the play area OPC agreed that they will manage this going forward. Options are to invite to tender or extend existing contract - Clerk to arrange. The play area inspection rota is to be changed to a three week rotation to continue checks on this facility although Cllr Robinson reported that the orchard area is not in a good state of maintenance – normally undertaken by HOCP staff. Richard Hall and Cllr. Robinson to take on the role of liaison with HOCP
Village Hall Update: Following the Village Hall Committee AGM, Graham Staughton is now the elected Chair, there is no secretary and no vice Chair. Nikki Freeman remains Treasurer. Graham reported better attendance at recent events ('Blood Wedding', St. George's Day Celebration). Concerns were raised regarding the use of the hall by the street dance group – these include parking on both sides of the High Street, dancing in the car park, noise and dancing in the lobby. Graham will speak to the organizer about this. Cllr Robinson will draft a notice about parking that can be given to the organizer for distribution as appropriate. Graham reported that the Village Hall Committee has 2 quotes for the ceiling replacement and is still awaiting a third. As for kitchen equipment replacement the requirements for this have been reviewed and replacements are not considered necessary at the moment but the provision of an outside tap is still outstanding. Future events include: 5th July – Quiz, 11th October - Dr Busker.
Footpaths: it was reported that Adrian Fett is no longer in the role of footpaths officer. It appears that Terry Collins has sprayed a path through his wheat field at the top of milking close, albeit a very narrow one that may become overgrown quite quickly. The smaller of the church fields is becoming very overgrown impacting the footpath – this is normally controlled by grazing, however the tenant is not managing this. Cllrs. Goodman and Cheadle to consider how to manage this.
Bedford Borough Update: Cllr. Foster was not present and no report was provided.
Flood Emergency Planning: Mr. and Mrs Jeeves, Cllr Clark and Richard Hall have been involved in discussion with BBC (Tom Bennett) to obtain assistance with the development of a plan which will be subsequently published in the parish magazine.
BPHA have undertaken some maintenance of their land adjacent to the flats on the High Street. We will continue to monitor
Finance: The financial report pack was circulated, discussed and accepted and the first part of the precept has now been received.
Planning Applications: A planning application was received for the erection of wooden poles as part of the preparation for a solar farm at Wood Road Harrold, however this is not within Odell parish. No comments to submit.
Any other business.
Neighbourhood Watch Scheme: Cllr. Cheadle had suggested that this is resurrected in the village, particularly in view of recent crime incidents in the surrounding areas. Clerk to contact Lyn Arch at BCC.
Proposed Solar Farm near Odell Great Wood: It is unclear as to whether or not this has planning permission. Clerk will seek clarification from BBC Cllr. Foster. The issue of potential "uplift" arising from this was brought to the attention of OPC by Anthony Bond, again to be discussed with Cllr. Foster.
Next Meeting: Monday 21st July, Village Hall
Amanda Hinds
Borough Councillor's Update Odell – June 2014
Contact your Borough Councillor Alison Foster by telephone on 07773 371190 or email at afield_foster@btinternet.com
Broadband
The Council has agreed 'in principle' to match fund a Government grant of £990k to deliver its superfast broadband extension scheme. This is pending an amendment to the Council's Capital Programme and agreement with Milton Keynes and Central Bedfordshire Councils to select a contractor for the scheme.
The superfast extension scheme will increase superfast broadband coverage to over 95% of premises in the Borough compared with the current plans to cover only 90%. This means that rural areas left out of the initial plans for superfast speeds may still benefit. Please visit for www.bedford.gov.uk/broadband for more information.
I will be pushing very hard for Odell to benefit from this funding.
Bedford Hospital: Paediatric Services
Health Education England and the General Medical Council have announced that junior doctors will return to Bedford Hospital's paediatrics department in August; a year after their withdrawal following concerns surrounding their supervision. The junior doctors will be introduced gradually and their education and supervision arrangements will be subject to regular reviews. This is very positive and reassuring news after a turbulent year for the Hospital.
As a result of the withdrawal of junior doctors last year a number of services in the Hospital's paediatrics department were suspended and relocated to neighbouring hospitals. All of these services have since been brought back although in instances where a child may need more than an overnight stay doctors will consider whether they should be moved to a neighbouring hospital for treatment.
Bedford River Festival
The biennial River Festival will take place on the Embankment on Saturday 19th – Sunday 20th July. The Festival will draw hundreds of thousands of people to see an array of events and attractions such as the funfair and fete, live music and entertainment, and local business and community group stalls.
Ward Fund
Please do not hesitate to contact me if you would like to suggest a scheme which you feel could benefit from my Council ward funds in 2014/15.
News from Harrold Odell Country Park
July 2014 HOCP Fishing School
Our Water Bailiff, Paul Oliver will be running classes in the Park for beginners on weekends in July.
He will be providing fishing training for youngsters over the age of 6. All equipment and bait will be provided.
Cost: £10.50 including refreshments. All children must be accompanied by an adult.
Booking is essential: contact Paul Oliver in advance on 07826 226053, or email janet.monro@bedford.gov.uk.
18th July Friends of HOCP - Summer Social
Open to all registered Friends of the Park and their partners, this popular event provides an opportunity to get together with staff and friends to enjoy a splendid buffet. Starting at 6.00pm, it will be held in the open, weather permitting, otherwise, in the Visitors' Centre.
More details to follow.
14th August Bat Walk
This event is limited to 20 people so early booking is recommended. Contact Janet Munro on janet.munro@bedford,gov.uk or Beds Bat Group on dragonfury.uk@yahoo.co.uk.
The walk will take place at 9.15pm, starting at the car park in Harrold-Odell Country Park. This is a free event.
Health Walks
Meet at the café entrance at 10.30am wearing suitable clothing and footwear according to the weather. We walk for an hour with the option of a coffee in the café afterwards. Leader Janet Munro, tel. 01234 720016/07585 908821 (Monday to Thursday) or e-mail janet.munro@bedford.gov.uk
July: 3rd 17th 31st
August: 14th, 28th
Friends' task days
Meet on the last Monday of the month at 10am and participate in various conservation tasks around the park. Wear suitable clothing and footwear and bring a packed lunch. We supply refreshments, tools and gloves. Leader Richard Dowsett, tel. 01234 720016/07792 721866 (Thursday to Monday) or e-mail Richard.dowsett@bedford.gov.uk
July 28th August 18th
Janet Monro, Ranger
Make sure you schedule your visits to The Bell in Odell before July 21st or after August 10th since it will close for refurbishment between those dates!
Village Hall News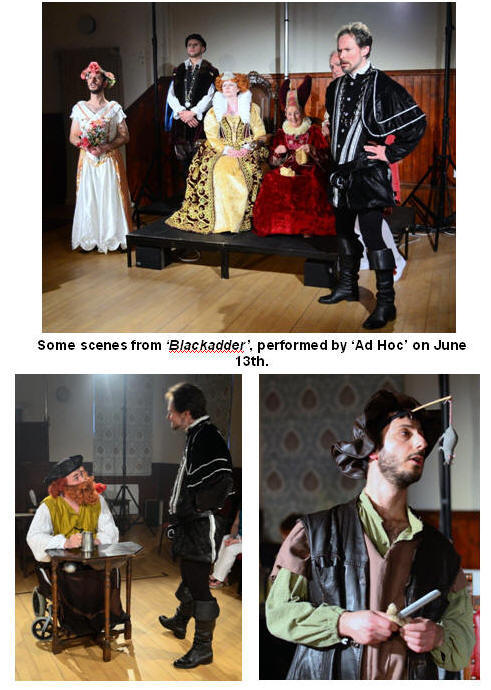 Blackadder
AD HOC's riotous performance of three Elizabethan Blackadder sketches on Friday 13th June was, unsurprisingly, a sell-out. Every member of the cast did full justice to Richard Curtis and Ben Elton's original TV Scripts.
Upcoming events:
Village Quiz nights
Saturday 5th July and Saturday 20th September. (7.30pm for 8pm start)
Usual format - Tables of 6—advisable to book in advance with Rob on email rob@odellee.fsnet.co.uk or phone 01234 720730. As ever there will be a bar and a chance to participate in good natured one-upmanship and showing off just how much trivia we've absorbed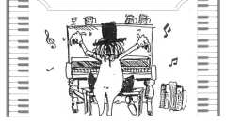 Dr Busker -Saturday 11th October
The popular Dr. Busker returns to Odell Village Hall. He is often billed as The Last Victorian Pub Pianist, and is well known in the world of preservation and steam rallies, at which he is a regular performer.
The original Victorian Pub Pianists would keep a steady stream of tunes and songs flowing, while the Pub Landlord kept a steady stream of beer flowing in the pianist's direction. Dr. Busker is keen to continue the tradition with his wide repertoire of songs to suit all tastes, including a large number of his own songs, accompanied with great skill on piano-forte and squeezebox.
In his top-hat and tails, squeezebox in hand, he represents a bygone age when fizzy lager and the motor-car were unheard of. Steam engines ruled the road, Real Ale ruled the inns, and Britannia ruled the waves.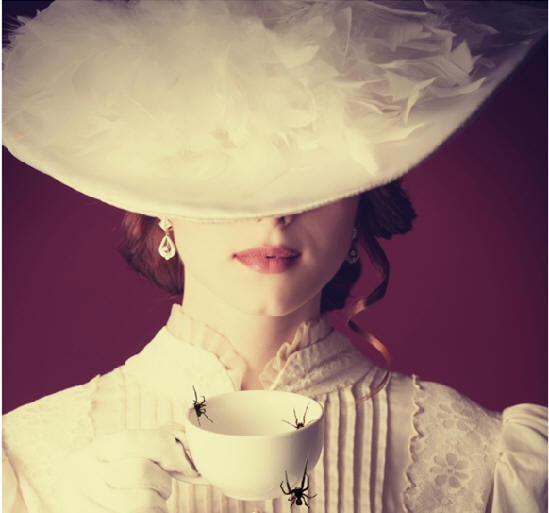 Ghost Stories – 'Still the beating of my heart' (Live drama)
Saturday November 8th
Theatrical Niche, who presented the riveting 'Blood Wedding' in May is back with Ghost Stories:
H.G. Wells, Bram Stoker and Edgar Allen Poe amongst others, are here showcased in full technicolour; using physical theatre, and spine-chilling storytelling technique. The most terrifying of tales are carefully selected and showcased in an artfully choreographed production to both scintillate and terrify. STILL THE BEATING OF MY HEART is classic tales from throughout our history and heritage, brought to you in a uniquely creepy show that will have the audience looking over their shoulders for a long time afterwards.
Witness the little-told but beautifully crafted stories from the UK and beyond in this brilliant mixture of theatre-craft and pure scare-mongering.
Alice Knapton leads the production in her work as a London theatre director and maker, and the new adaptations by both Knapton and Twigg revitalise the work for a modern audience whilst maintaining the original horror at the very heart of them.
They take the audience further into a world of darkness and lost souls utilising Knapton's unique direction and exquisite physical theatre, showcasing leading acting talent from London.
For more information go to http://www.theatricalniche.co.uk/performances.php
The Mill Theatre, Sharnbrook
www.sharnbrookmilltheatre.co.uk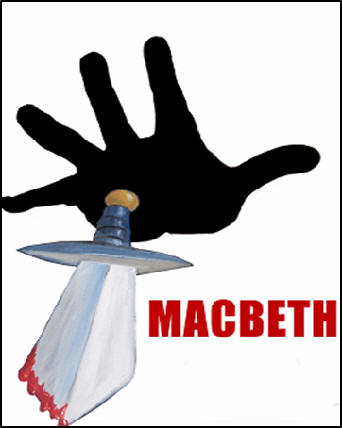 Macbeth - Monday 15th – Saturday 20th September 7.30 pm
In the 450th Anniversary year of the bard's birth, The Mill Theatre is proud to present their inaugural Shakespeare production.
Possibly William Shakespeare's darkest – and most powerful - tragedy
TICKETS:
(£9 - 11) will be available from Monday 11
th
August from:
Sharnbrook Post Office
(in person)
Bedford Central Box Office*
– 718112 (Tourist Information Centre, St Paul's Sq.)
* NB Booking fee
GROUPS
: 781372 : 10% discount 10 +
(Excluding Charity nights, Friday and Saturday.)
2 wheelchair positions; easier access seating A-C; hearing loop Rows A-E
Do join us for the Sharnbrook Mill Theatre Warm Up Appeal Sponsored Walk, on Sunday 17th August.
2 routes: 4, 6 or a combined total of 10 miles in length.
Easy walking over established footpaths and bridleways.
Included: route map and instructions, treasure hunt clues along the route. Prizes for the winner on each route, or the combined route.
To register your interest and obtain a sponsor form,
please email Paul Turton: paul.turton@cbre.com
Diary
July
2nd 10.30am Meeting Point at Madeline's, 15 Horsefair Lane.
3rd 10.30am Health Walk, HOCP.
5th 7.30pm Quiz, Village Hall.
8th 7.30pm WI BBQ at Linden House.
16th 10.30am Meeting Point at Eileen Nottage's, Heydown, High Street.
17th 10.30am Health Walk, HOCP.
18th 6.00pm Friends of HOCP Summer Social, Visitors' Centre.
19th 9.45am All Saints' Amblers meet at The Bell.
21st 3.45pm Fusion, HOCP.
21st 7.30pm Parish Council Meeting, Village Hall.
25th 7.30pm The Future of the Fete – meeting in Village Hall.
26th 2.30pm Café in the Tower, All Saints' Church.
28th 10.00am Friends' Conservation Tasks, HOCP.
30th 10.30am Meeting Point at Sarah's, 9 Horsefair Lane.
30th 3.00pm Senior Citizens' Tea, Linden House.
31st 10.30am Health Walk, HOCP.
August
3rd 6.30pm Vigil Service commemorating WW1, All Saints' Church.
5th 6.30pm WI cruise from Priory Marina.
4th -8th Summer Holiday Club for 5s to 11s, Harrold URC.
14th 10.30am Health Walk, HOCP.
14th 9.15pm Bat Walk, HOCP.
16th 9.45am All Saints' Amblers meet at The Bell.
17th Sharnbrook Mill Theatre sponsored walk.
18th 10.00am Friends' Conservation Tasks day, HOCP.
18th-22nd Seniors' Holiday Club, Harrold URC.
25th 10.00am Celebrate 100, Keysoe Equestrian Centre.
29th 10.30am Health Walk, HOCP.
Magazine Deadline
Please send all entries for the September 2014 magazine to Tricia Hudson (ed at odellbeds.net) or Catherine Corkery by August 12th at the latest. May we remind you that the editorial team exercises the right to edit, shorten or alter any items that are submitted. Also, the opinions expressed in the articles are those of the contributors and are not the responsibility of the editorial team.
Wodehill Cheese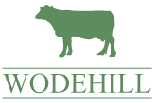 Wodehill Cheese — hand-made in Carlton
Wodehill Blue is a semi-soft creamy blue cheese
made with milk from Jersey cows in Carlton

Nearest stockists: Hurleys in Sharnbrook and Carlton Village Shop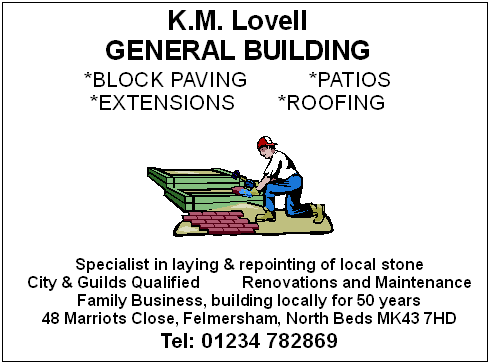 Alex Stubbs Flooring
Carpets, Vinyls, Laminates, Safety Flooring, Adaptions, Refits, Repairs
Supplied and Fitted
07976 260572
01234 240954
Great local pubs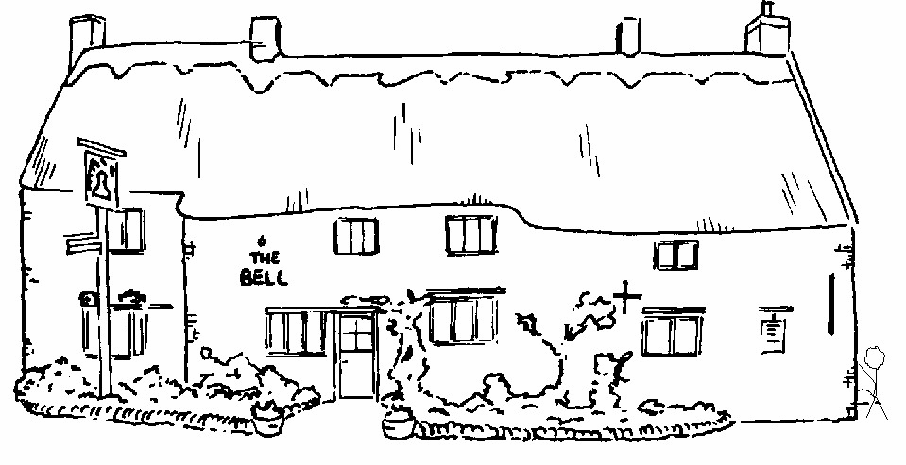 The Bell in Odell
As Featured in the 2010 Good Beer Guide
With the relaxed charm of a village local and a varied menu of
quality, home-cooked food you won't find any gimmicks here
just a Great British Pub!
Abbot Ale, IPA & Changing Seasonal & Guest Ales
Telephone 01234 720254
Latest News:
· Open under temporary management until July 24th
· Closing for refurbishment July 25th—August 17th
· Re-opening with new landlords Vicky and Nick on August 22nd
· Recruiting for additional staff - email vickyinfinitydining@outlook.com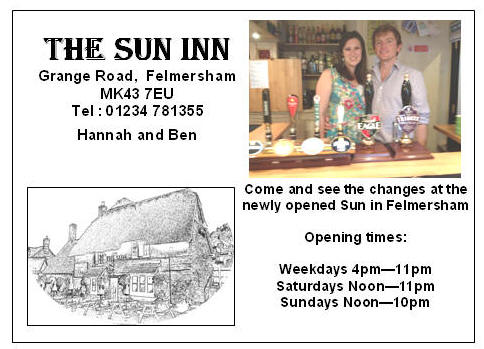 ---
Last revised: August 20, 2014.