ODELL VILLAGE NEWS
July - August 2013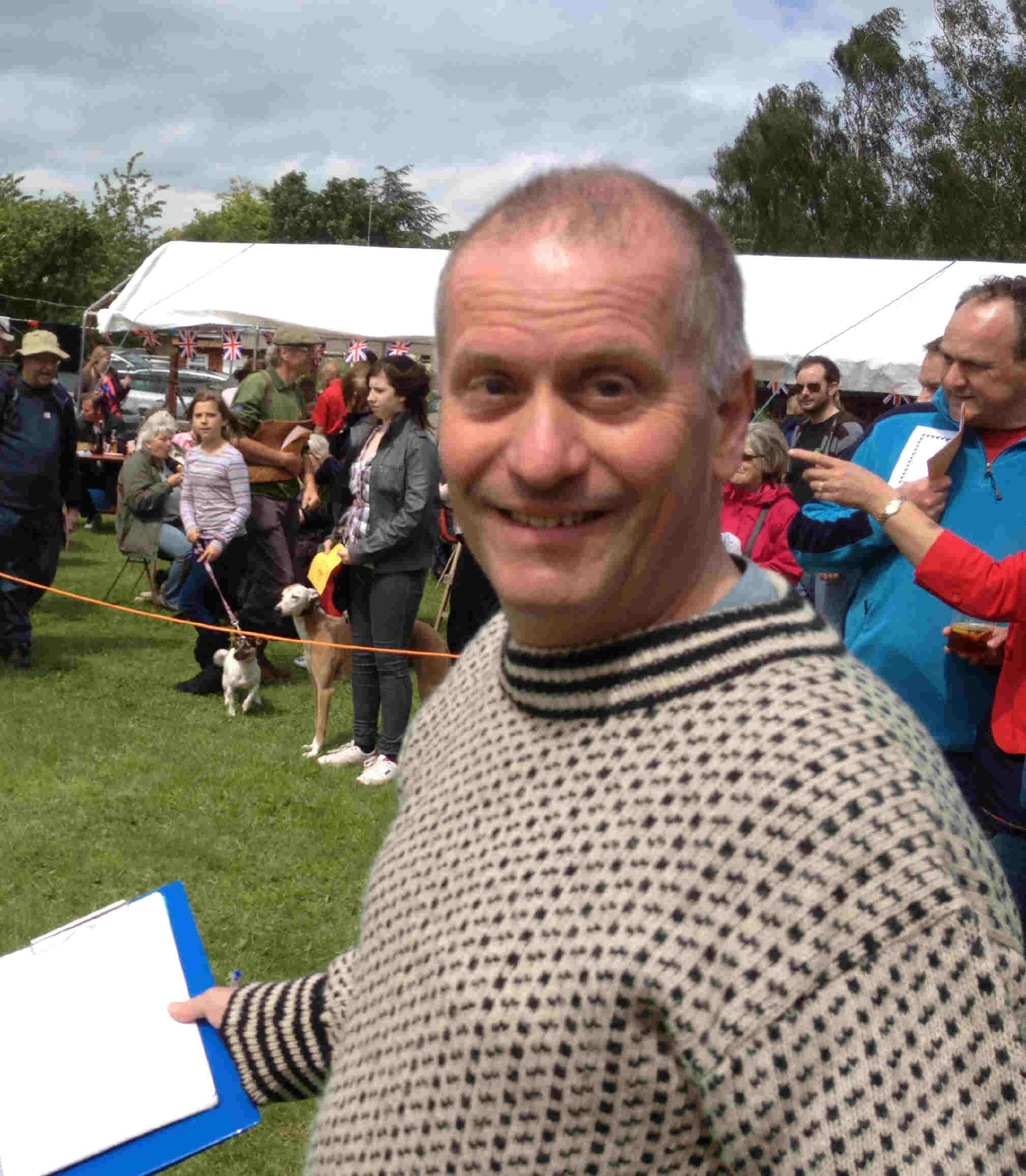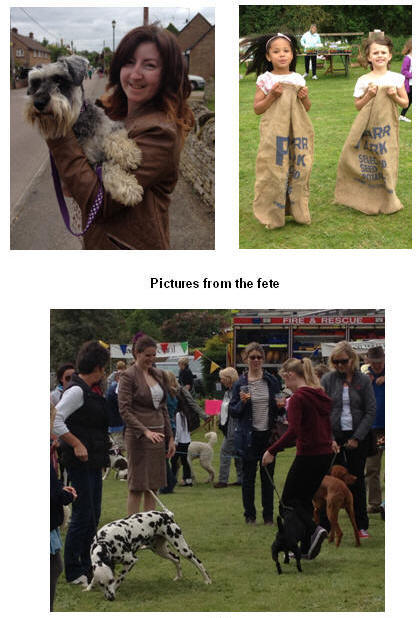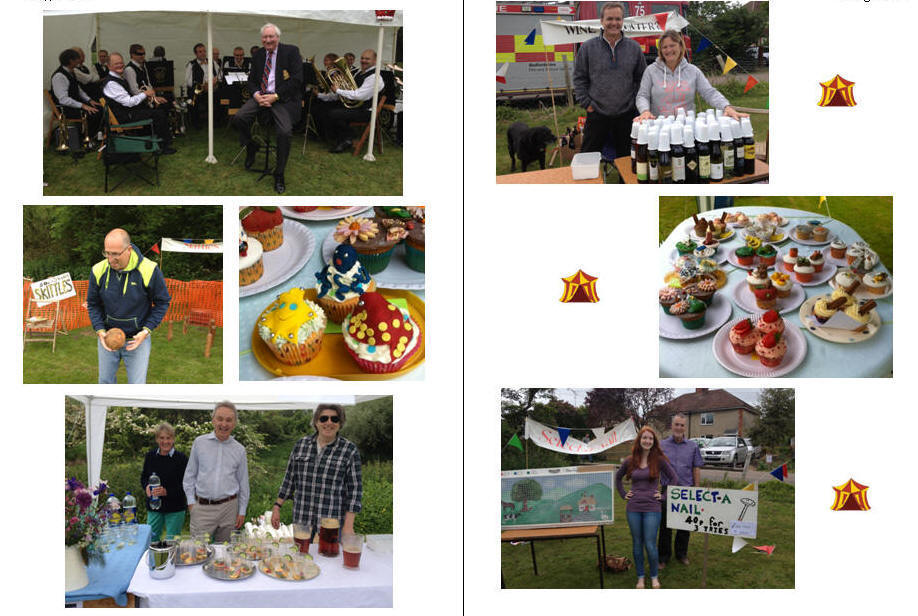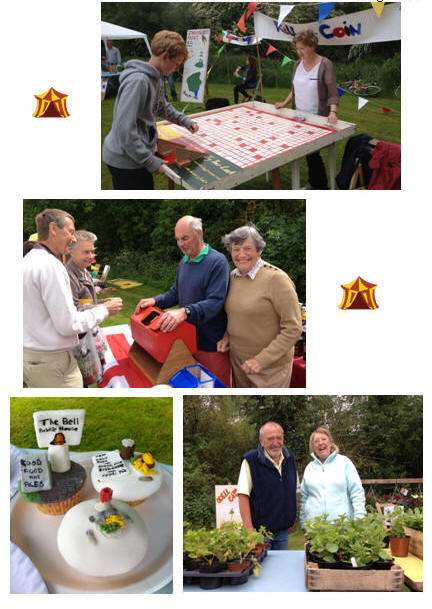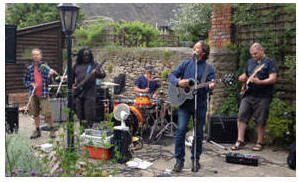 Odell Fete and Family Dog Show Saturday 8th June 2013
The fete was once again a great success and, judging from feedback, was thoroughly enjoyed by many. Once again the dog show was a star attraction and brought many visitors and a huge variety of dogs! The final figure for the profit has not been calculated yet, but it is likely to be in the region of £3,300. Thank you to everyone who helped to make it happen
Dog Show Results
The championship was won by 'Buddy' (owner: Michele Dadd from Ampthill).
The trophy was donated by Chris Coffey.
Runner up was 'Miss lola' (owner: Mollie Jackson from Stevington).
The plaque was bought by the Boys Brigade in memory of Roma Garon.
The Dog Show raised £217.50, which was a record amount for the show.
The results of the Cup Cake Competition
Class 1 Aged 5-10
First: Saskia Cutts
Second: Benjamin Cutts
Class 2 Aged 11-17
First: Lottie Robinson (aged 12) - Flowers
Second: Elizabeth Hulatt-Richardson - Reptiles
Third: Lottie Robinson (aged 12) - 99 ice cream cakes
Class 3 Aged 18 and over
First: Steve Robinson - Strawberries
Second: Ellie Lee - Sea Creatures
Third: Denise Gower- Flowers
The Judge particularly commended the entries from Will and Katie from 'The Bell'.
Lost and Found
A soft camera case has been found in the church following one of our open day/ tea in the tower events. If you know of someone who has lost this or if you think it may be yours, please phone Jill Cheadle on 01234 720261.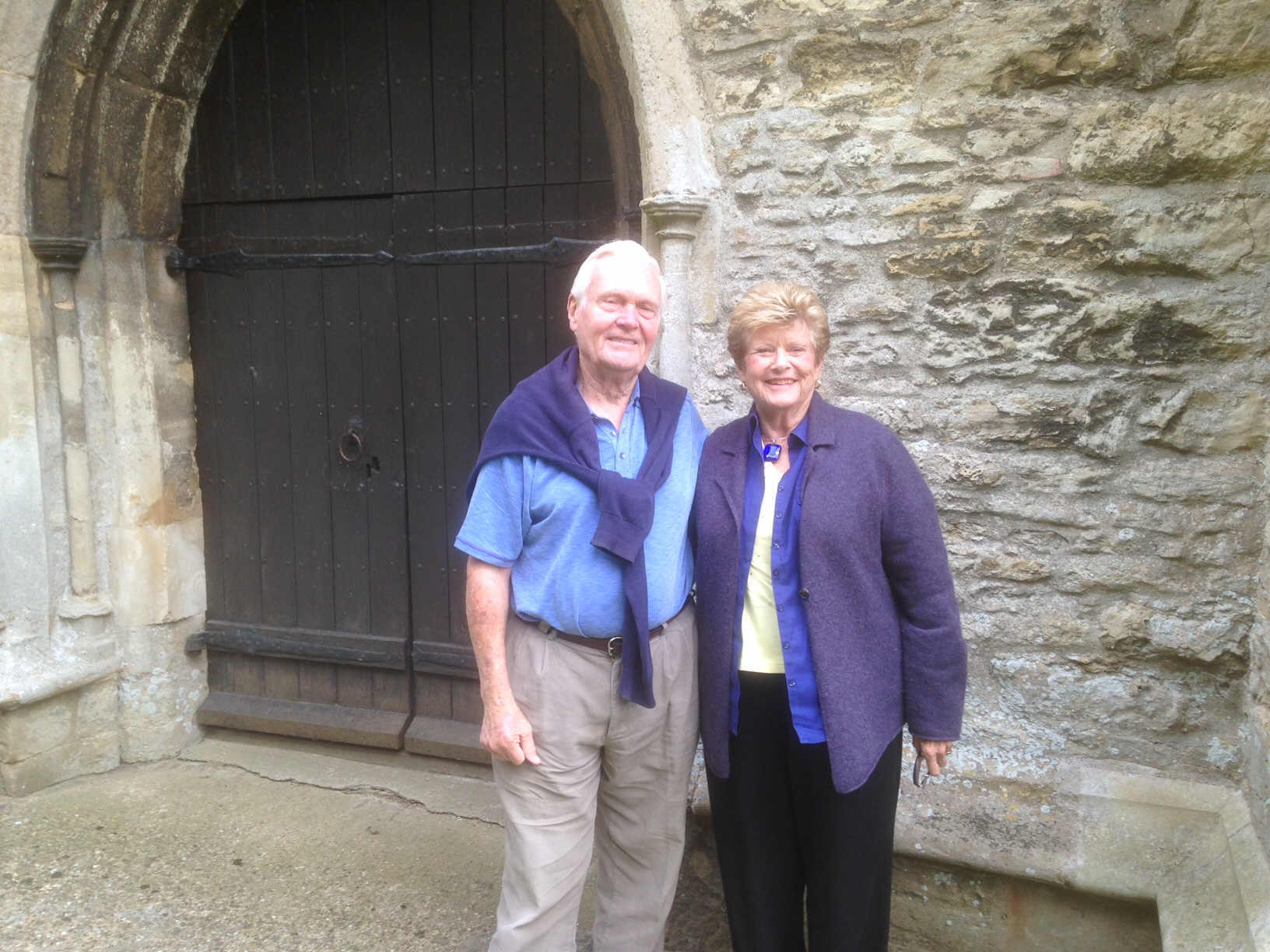 Round and About
Midsummer Madness
Many of our friends overseas look upon the British as a rather strait-laced, sombre race that cannot, or will not, let their hair down and have a thoroughly good time – if they only knew!
With summer hard upon us, a time of the year that the press and media like to call the "silly season", I thought I would take a look at some of the more eccentric pastimes that seem to tickle the fancy of this allegedly "starchy" nation. Let the French enjoy their garlic festivals, the Italians their tomato throwing and the Americans their food cramming contests ... because I feel, as a born-and-bred Brit, that we have a decidedly quirky side to our nature.
So, we don't know how to enjoy ourselves eh? Well how about the following!
Firstly, we start with the wonderful art of wellie wanging – a favourite at many a fete across the land. It doesn't need much explanation – you grab a wellie and wang it as hard and as far as you can or perhaps you aim the wellie at a target, depending on the rules of the individual competition.
Next, I suggest, we try our hand at bog snorkling! You do not need to be too nice in your ways to participate in this one. This is probably the dirtiest sport you can take part in. It all started in Llanwrtyd Wells in Wales. They dug themselves a trench in the local Waen Rhydd peat bog and competitors must propel themselves – swimming strokes are banned – along the trench entirely by kicking their way along the 55 m. length of the trench. The only time they are allowed to raise their head out of the water is for orienteering purposes. I understand this event is held in more than one place now.
In Bacup, Lancs. local residents participate in the coconut dance. An all male troupe – the Nutters – cavort through the streets of Bacup wearing striped skirts, black clogs and white turbans adorned with red pom-poms and coconuts strapped to their hands and knees. The dance involves banging their coconuts together with a clip-clop sound to the accompaniment of a brass band.
In Brockworth, Glos. dozens of enthusiasts from all over the country (and sometimes from overseas) as well as the local population, hurl themselves down the almost vertical slopes of Coopers Hill in pursuit of a large Double Gloucester cheese rolling at anything up to 80 mph. Most people bounce and roll their way down the 230 m. course ... the winning time is reckoned to be about 12 seconds. According to the newspapers Health and Safety tried to stop the event this year, threatening to prosecute the organisers – but they went ahead anyway ... with more participants than usual.
On a slightly different tack there is Up Helly Aa, which takes place each January at Lerwick in the Shetland Islands. Brandishing axes and fuelled with whisky and mutton broth the Shetlanders, dressed in Viking helmets, tunics and metal breast plates, celebrate their Norse heritage by carrying flaming torches through the streets and with bugle horns blaring they proceed to the harbour where they hurl their torches into a replica long ship, setting it alight and burning it to a crisp.
Another bizarre custom takes place at the Brambles on the Solent. During the lowest spring tides, when a sandbank emerges briefly from the water, two yacht clubs field a cricket team each. Players and spectators anchor close to the sandbank and as soon as it appears everyone jumps on to the bank. An inn is set up, stumps hammered in and play is declared. Players splash about in bare feet with their trousers rolled up to the knee. Play lasts about 40 minutes when the tide turns and the game has to be abandoned in the face of the incoming tide.
Then again there is always Carhampton Somerset Wassail (Waes Hael is the Middle English for Good Health). This one is definitely for cider drinkers, and is designed to secure a plentiful apple harvest. A tree is selected and named "Apple Tree Man", and then the wassailers crowd around the tree, drinking their cider and banging pots and pans while pouring cider over the tree's roots. Pieces of cider-soaked toast are hung from the branches with the intention of attracting good spirits to ensure the safe gathering in of the cider apples.
There are so many more, besides: black pudding throwing, football in the river, the Mad Maldon Mud Race, worm charming, bottle kicking and Old Man's Day. There is well dressing and football through the town ... to say nothing of our local Olney Pancake Race.
Who can sit there and say ... we don't know how to have fun!!! Barbara Corley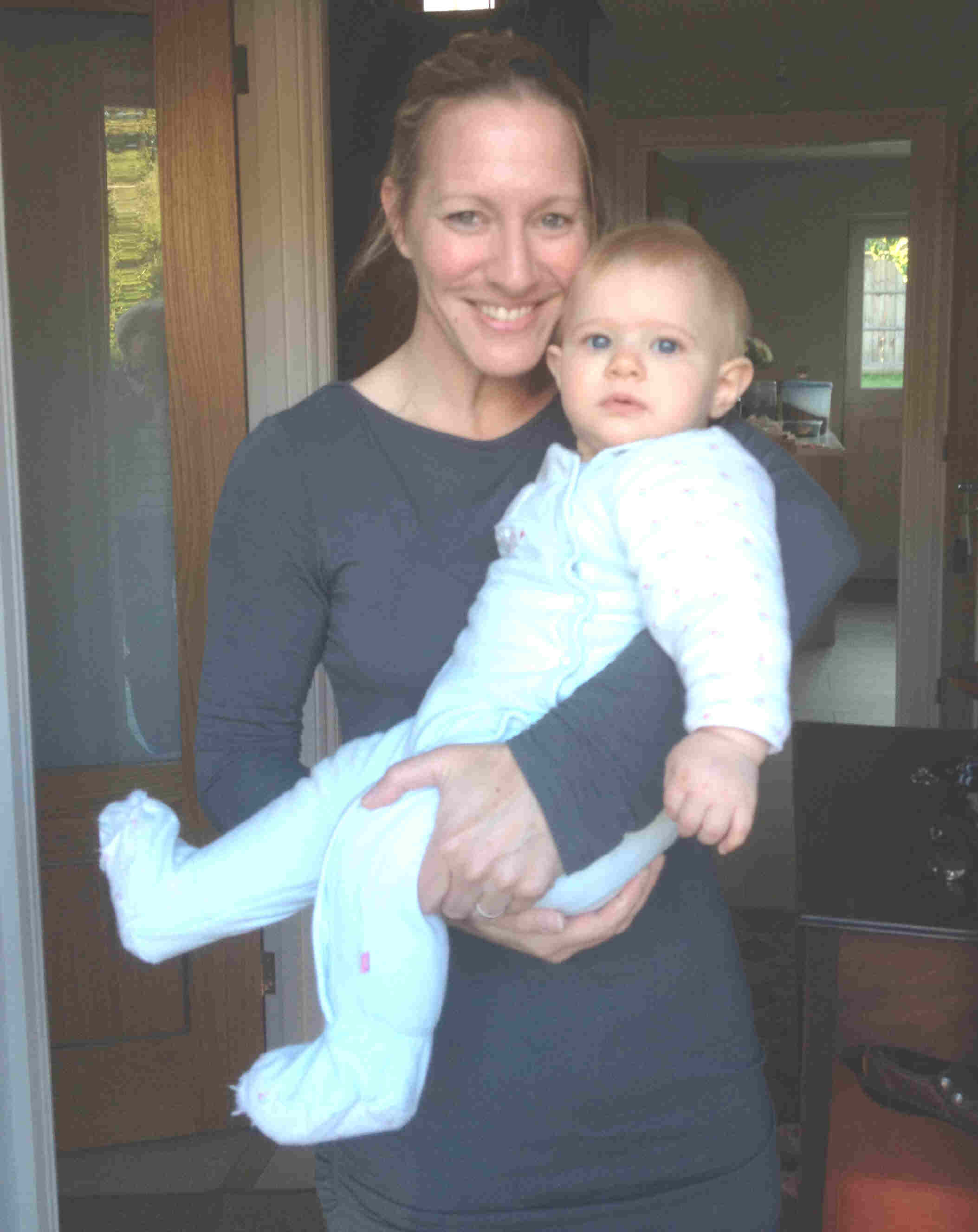 Welcome to Candy and Annabelle who have moved into Horsefair Lane.
W.I. News
There will be a SPECIAL WI OUTING to the Lavender Fields near Hitchin (non WI members welcome) on Tuesday 9th July. The cost is £4 which includes a bunch of lavender (depending on whether it is ready to pick) or tea or coffee. There is a small restaurant and shop. We shall be arranging our own transport so please contact Lynette on 720723 for more information.
There will be a WI BBQ on Tuesday 13th August at 7.00pm hosted by Jim and Doreen at Linden House. Members are asked to make contributions of salads and desserts. Meat and drink will be provided
New members are always welcome and if you need any more information please ring Karen Boyes, 720952. Ladies, just come along to the Village Hall on the second Tuesday of each month and see what we do and how we enjoy ourselves.
To find out more about the WI go to www.theWI.org.uk or the local Bedfordshire Federation website www.thewi.org,uk/bedfordshire Jane Eshelby
Village Hall
Events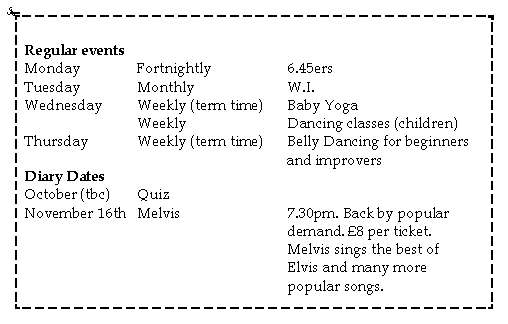 Summer Season 2013
Much Ado about Nothing by William Shakespeare
28 June – 25 July 2013
Much Ado revolves around two couples; Hero & Claudio are young, in love and looking forward to their wedding day, Beatrice & Benedick are not so young, not so "in love" they look forward to sparring and scoring verbal points at the others expense! Throw in a dastardly villain, some covert match making and a host of colourful comedy characters and you have everything you need for Shakespeare in the Garden, by the lake or even on a Bedfringe stage!! Bring a picnic and enjoy this Great British tradition
Director Elizabeth Thomas told us "we are so looking forward to this season, we have some fantastic new venues on board, some of which are not often open to the public, so we hope Bedfordshire audiences will be tempted to come along and see for themselves why we have chosen them" The majority of the cast are based in Bedfordshire including Cally Lawrence who takes on the role of feisty Beatrice, she explains "Beatrice is one of those roles that has always been on my wish list to play, so it's brilliant that I get to do it in my home county with fantastic local actors" Cally was last seen on our screens with David Mitchell and Robert Webb on Peep Show, but she has also been a blind date to Ricky Gervais in The Office and a cell mate to Tracey Barlow in Coronation St.
The production can be seen at the following venues. Doors will open one hour before curtain up and audiences are advised to bring low back chairs or rugs to sit on, and to be prepared for all weathers!
Hinwick House: an elegant country home set in the idyllic and picturesque North Bedfordshire countryside. 28th & 29 June 7pm
Tofte Manor: Set in the Bedfordshire village of Sharnbrook 6th July 2pm & 7pm
Castle Mound Bedford. In the heart of Bedford Town 13th July 2pm & 7pm
Stanwick Lakes: Beautiful lakeside setting with a grass amphitheatre just over the border in Northants 21st July 2pm & 7pm
Harpur Square: In partnership with Bedford Corn Exchange we will be performing on the outdoor stage as part of Bedfringe 2013 25th July 7.30pm
Tickets are on sale now at £12 & £10 from www.nolossproductions.co.uk . Please note that 25th July Bedfringe at Harpur Square has a separate box office www.bedfordcornexchange.co.uk
Harrold-Odell Country Park
Email: hocp@bedscc.gov.uk
Website: www.hocp.net
Tel: 01234 720016
News From Harrold-Odell Country Park
Summer is now in full flow. Somehow we've already passed mid-summer's day and 6 months have gone by in a blink of an eye!
The swans in the silt pond hatched 8 cygnets at the beginning of June and very cute they are too - unlike their father. He defends them with every ounce of aggression he can muster so woe betide anything that gets too close to his brood. He has been known to give a dog a bloody nose, therefore please keep your pets well away from them.
Whilst on the subject of dogs, Bedford Borough Council are really coming down hard on anyone caught littering or allowing dogs to foul anywhere on their land. That includes the park. Enforcement Officers (including Richard and me) are out regularly on patrol.
We are deliberately varying the times and are including early mornings and late evenings in our schedules. We are authorised to issue fixed penalty notices fining offenders £75.00 if caught.
One gentleman has been caught in the river meadows already so please take advantage of the free bags we supply. Dog mess in a grazing area has health issues for livestock such as cattle and sheep so this issue matters a great deal. We know that most dog owners using the park are responsible but there is a minority spoiling things for everyone.
Earlier in the year, we applied again to be considered for a Green Flag Award. We have won this for 5 years in a row and it is given to recognise quality green spaces by the Tidy Britain Group. The judges came out on June 19th but we won't know whether we have been successful until the end of July, so watch this space.
We are also the proud winners of a CPRE (Campaign for the Protection of Rural England) Mark for Landscape Improvement obtained in October 2010. All these accolades are due in no small way to the Friends of Harrold-Odell who assist us with the maintenance of the park in many ways and we can never thank them enough.
The long awaited bird ID boards have finally been installed in the new bird hide. These have been paid for out of the last of the donations received from the public when the old hide was burnt down last year. My Walking 4 Health Group have sponsored another board to go outside the new hide to tell the story of how the community came together to replace it.
Our beehives have been moved back to the island from their winter quarters and we're hopeful of a more productive year honey-wise. The extremely wet summer last year prevented them from getting enough nectar to make a surplus. The colony needed every drop for themselves and Richard had to supplementary feed them with sugar water otherwise they wouldn't have survived the winter. Bee keepers everywhere had the same problems.
The fishing season started again on June 16th. The lakes and river are home to some very large carp, pike, barbell, tench and bream. The fishing is not easy but the rewards are great if you do manage to locate some fish. Look on the recently revamped website for more information or call in to talk to our bailiff Trevor Smith in the workshop at the back of the café. Log on to www.hocp.co.uk
Dates for your Diary
Health Walks
Meet at the café entrance at 10.30am every other Thursday. We walk for about an hour to improve your health and wellbeing and hopefully make friends. There's an option for coffee and a natter in the café afterwards. Leader Janet Munro tel. 01234 720016 or e-mail janet.munro@bedford.gov.uk
July: 4th & 18th; August: 1st,15th & 29th; September: 12th & 26th
Friends Conservation Tasks Days
July 29th
August 19th
Events
Public Bat Walk
Thursday July 18th . Leader: Kelly Robinson of the Beds. Bat Group. Meet in the main car park at 8.55pm. This is a free event but booking essential – 20 places only. Please e-mail janet.munro@bedford.gov.uk or call 01234 720016.
Guided Walk for 'Love your Park Week'
Wednesday July 24th at 7pm. (weather permitting). Leader: Janet Munro. Meet in the car park at 7pm for a walk round the park looking at what makes it so special. £2.00 per head. Duration 1.5 hrs approx. Booking essential -20 places only. Tel. 01234 720016 or e-mail janet.munro@bedford.gov.uk
Craft Fair
Sunday August 18th 10am – 5pm
Details to follow – contact Derek Henderson e-mail Derek@derekhenderson.co.uk for more information. Janet Munro Ranger
The Mill Theatre, Sharnbrook
www.sharnbrookmilltheatre.co.uk
Glorious - Tuesday 17th – Saturday 21st September at 7.30 pm
Peter Quilter's 'gloriously' funny, heart-warming comedy – the true story of Florence Foster Jenkins, an American operatic soprano of considerable passion and wealth, known and ridiculed for her lack of rhythm, pitch and tone – following her extraordinary career via charity recitals and recording sessions… to an 'ultimate triumph' at Carnegie Hall!
'The glory (????) of the human voice'
Tickets on sale from 13th August at:
Sharnbrook Post Office (in person) or
Bedford Central Box Office* 01234 718112 - now at Bedford Tourist Information Centre in St Paul's Sq. (NB new phone number)
10 % discount for 10 or more (excluding Fri., Sat. and Charity performance)
* 2 wheelchair spaces, easier access seating Rows A – C: hearing loop Rows A – E.
Events in aid of Sharnbrook Mill Theatre 70th Anniversary appeal for a Green Energy based heating and ventilation system.
'BBQ at the Pope's' (109 Newton Road, Rushden).—Saturday 20th July Tickets in advance (limited) £16 pp – 01933 356974 .
Super sweets Bar Live music –Paul BonasSuper sweets
Rock at The Mill with The Whybirds—Saturday 28th September 8pm
£10 (unreserved seating)
Tickets from Roger Wiltshire 07704 700785 or Sharnbrook Post Office (in person).
Diary
July
4th 10.30am Health Walk HOCP
6th 2pm & 7pm Much Ado About Nothing, Tofte Manor
7th 2.30 pm Café in the Tower, All Saints' Church
7th 5.30pm Evensong, All Saints' Church, with choir from Croxley Green
9th W.I. trip to Lavendar Fields near Hitchin
10th 10.30am Meeting Point at Madeline's, 15 Horsefair Lane
13th 2pm & 7pm Much Ado About Nothing, Castle Mound, Bedford
18th 10.30am Health Walk, HOCP
18th 8.55pm Bat Walk, HOCP
21st 2pm & 7pm Much Ado About Nothing, Stanwick Lakes
24th 10.30am Meeting Point at Jill's
24th 7pm Guided walk, HOCP
25th 7.30pm Much Ado About Nothing, Harpur Square
29th Conservation Tasks Day, HOCP
August
1st 10.30am Health Walk, HOCP
13th 7.00pm W.I. BBQ, Linden House
15th 10.30am Health Walk, HOCP
18th 10am Craft Fair, HOCP
19th Conservation Tasks Day, HOCP
24th 12 noon til 5pm Art Exhibition and Sale, All Saints' Church
25th " " " " " " " " "
26th " " " " " " " " " "
29th 10.30am Health Walk, HOCP
September
11th 10.30am Meeting Point at Eileen Nottage's, High Street
12th 10.30am Health Walk at HOCP
Magazine Deadline
Please send all entries for the September 2013 magazine to Tricia Hudson (ed at odellbeds.net) or Catherine Corkery by August 12th at the latest. May we remind you that the editorial team exercises the right to edit, shorten or alter any items that are submitted. Also, the opinions expressed in the articles are those of the contributors and are not the responsibility of the editorial team.
Odell Cheese
Wodehill Cheese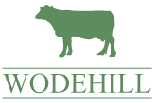 Wodehill Cheese — hand-made in Odell
Wodehill Blue is a semi-soft creamy blue cheese
made with milk from Jersey cows in Carlton

Nearest stockists: Matthews and Hurleys in Sharnbrook and Carlton Village Shop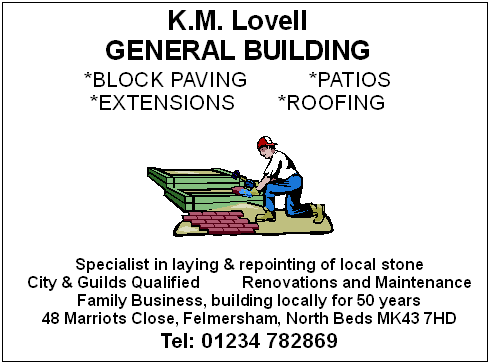 Alex Stubbs Flooring
Carpets, Vinyls, Laminates, Safety Flooring, Adaptions, Refits, Repairs
Supplied and Fitted
07976 260572
01234 240954
Great local pubs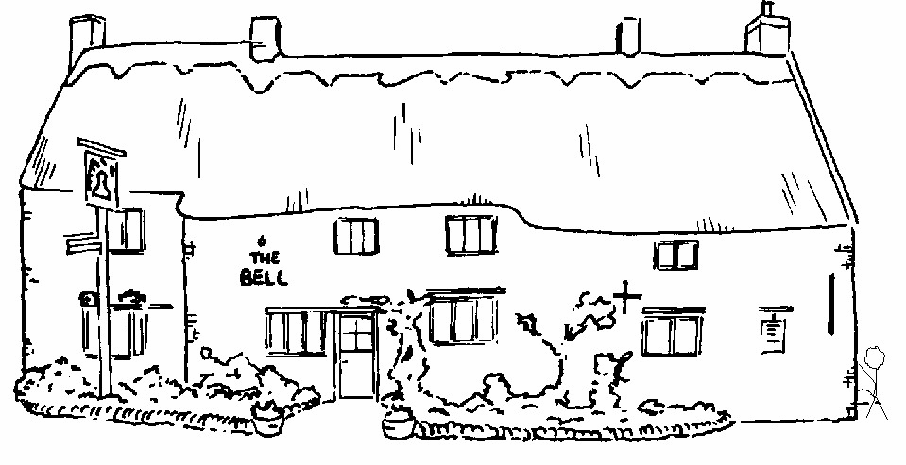 The Bell in Odell
As Featured in the 2010 Good Beer Guide
With the relaxed charm of a village local and a varied menu of
quality, home-cooked food you won't find any gimmicks here
just a Great British Pub!
Abbot Ale, IPA & Changing Seasonal & Guest Ales
Telephone 01234 720254
---
Last revised: July 28, 2013.