ODELL VILLAGE NEWS
February 2013
Senior Citizens' Fish and Chip Lunch
The annual Senior Citizens' Fish and Chip lunch will take place on:
Wednesday 13th March
12.30 for 1 o'clock
Village Hall
Please let Jill (720261)know by 3rd March if you can come.
Birthdays - February
Happy birthday to Jack Holden Postles who will be 12 on the 10th ,and to Victoria Beardow whose birthday is on the 22nd - and to anyone else with a birthday in February.
Round and About
Margaret Beaufort
Margaret Beaufort – a name most of us recognize but do not seem to know why. When I mention the name some people say "Oh yes, Margaret Beaufort Middle School at Riseley", but they cannot recall why the school has been named after her. Her name rings down through history - but why?
Margaret Beaufort was a local Lady – and quite a Lady at that. She steps out of the shadows on to one of the most tangled pages of this nation's history. Margaret was born at Bletsoe Castle on the 31st March 1443 and became one of the most powerful and influential women to emerge from the period of history that we recognize as the Wars of the Roses. Through her ruthless determination she saw her son crowned as King of England – although he had little entitlement to the throne.
Margaret was born at Bletsoe, the daughter of John Beaufort and Margaret St. John, the widow of Oliver St. John, the third Beauchamp of Bletsoe. Margaret's claim to the throne was very slender indeed and came about through her descent from John of Gaunt, Duke of Lancaster, and his third marriage - to his long term mistress Katherine Swynford. John of Gaunt was the fourth son of Edward the Third, with little expectation of inheriting the crown although he was a very powerful man in his own right and became a guardian of Richard the Second during his childhood years. The children of John of Gaunt and Katherine were finally recognized and legitimized by an Act of Parliament with a clause barring them or their issue from an entitlement to the throne and granted them the family name of Beaufort. Their children were, of course, half siblings to King Henry the Fourth (eldest son of John of Gaunt) who, as Bolingbroke, seized the throne from his cousin Richard the Second…as I said, a very tangled web indeed.
From an early age, Margaret was a very attractive bride, wealthy both in land and money. At the tender age of six she was married off to John de la Pole, Duke of Norfolk, although the marriage was to be annulled. Three years later, at the age of nine, she was married to Edmund Tudor and at thirteen years of age she gave birth to her son Henry Tudor, later to become Henry the Seventh. Her husband, Edmund, died before the child was born and, as a result, the young mother and her child were placed under the protection of Jasper Tudor, half - brother to Edmund.
Just a few years later Margaret married Henry Stafford, son of the Duke of Buckingham, and settled down to family life in Surrey. As the years passed by the family was largely left in peace – with no claims to the royal title they were politically of little interest. During this period, however, she used the years to make some very useful contacts.
With the death of the last Lancastrian King, Henry the Sixth, and the arrival of Edward the Fourth of the House of York, Margaret began to fear for the safety of her son and pleaded with him to flee to Brittany. From the safety of Brittany Margaret began to plot and scheme on behalf of Henry. She had met many powerful, influential people through her Buckingham connections and she now put the connections to work. She managed to introduce the idea that Henry was the last Lancastrian heir with any claims to the throne and through her efforts he became the figurehead for the Lancastrian cause. Upon the death of the Yorkist King, Edward the Fourth, and the disappearance of his two sons upon the accession of Richard the Third, Margaret and Henry decided the time was right to make their move. Henry returned to England in 1485.
Placing himself at the head of the Lancastrian army, Henry and Richard the Third met at the fateful Bosworth Field.
With Henry now crowned King of England it was necessary to pacify the warring factions that divided the nation. It was agreed that a marriage between Henry and the eldest daughter of the late Edward the Fourth, Elizabeth of York, would be politically expedient, if both Henry and Elizabeth shared the crown. The marriage took place, but from one cause or another Elizabeth was never crowned.
Margaret was moving behind the scenes. Status was becoming all important and Margaret had no intention of playing second fiddle to anyone. She had never held the title of Queen of England and could not, therefore, be called the Queen Mother. She had to settle for the title "My Lady, the King's Mother", which placed Margaret in direct competition with the York ladies. Henry's new wife Elizabeth was supposed to be crowned Queen of England, but, as I said, somehow was never crowned. Elizabeth's mother, as the widow of Edward the Fourth, was already entitled to be called Queen. Margaret had always been a dominant mother and she and her son had come through a lot of conflict together. Was she responsible for the fact that Elizabeth, despite the promises, was never crowned? She certainly played a devious game which resulted in Elizabeth's mother being confined in Bermondsey Abbey for the rest of her life and being relieved of all her property. Margaret must have been a most uncomfortable mother-in-law. Her determination very nearly brought about a renewal of the hostilities.
With the political situation calming down somewhat Margaret was able to turn her thoughts to more philanthropic matters. She founded the Lady Margaret Beaufort Professorship and St. John's College at Cambridge. In Dorset she opened the Wimborne Grammar School.
Margaret died in 1509 and lies buried in Westminster Abbey.
Margaret Beaufort, a name we have all heard of but cannot quite recall why! Barbara Corley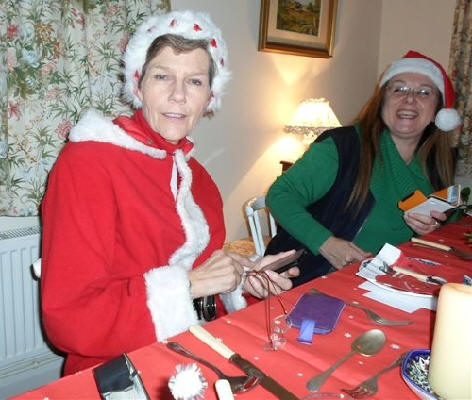 Lynette in festive mood at the W.I. Christmas Party
W.I. News
At our January meeting Karen Boyes, who has taken over as our President, welcomed members to the first meeting of the New Year, assisted by Lynette Hall, our new Secretary. Thank you gifts were presented to Rachel and Doreen acknowledging their faithful services to Odell WI over the years. Jill was presented with Jubilee mugs as a thank you to her and Brian for hosting the Christmas Meal in December.
We then once again enjoyed a fun game of Kurling. We still need a lot more practice in the art of getting the Kurling stones on the score mat! Doreen organised us into teams and supervised the scoring. Once again Barbara was in the winning team with Audrey and Mandy. Prizes were duly presented and everyone enjoyed bring and share nibbles accompanied by a glass of wine.
The next meeting will be held in the Village Hall on Tuesday, 12th February at 7.30pm. This will be a Members' Evening when members are asked to bring memories of a Special Place or Building. Hostesses are Sarah Bennett and Lynette Hall
New members are always welcome and if you need any more information please ring Rachel Halton on 720572.
Ladies, just come along to the Village Hall on the second Tuesday of each month and see what we do and how we enjoy ourselves. Jane Eshelby
New Writing Festival in Bedford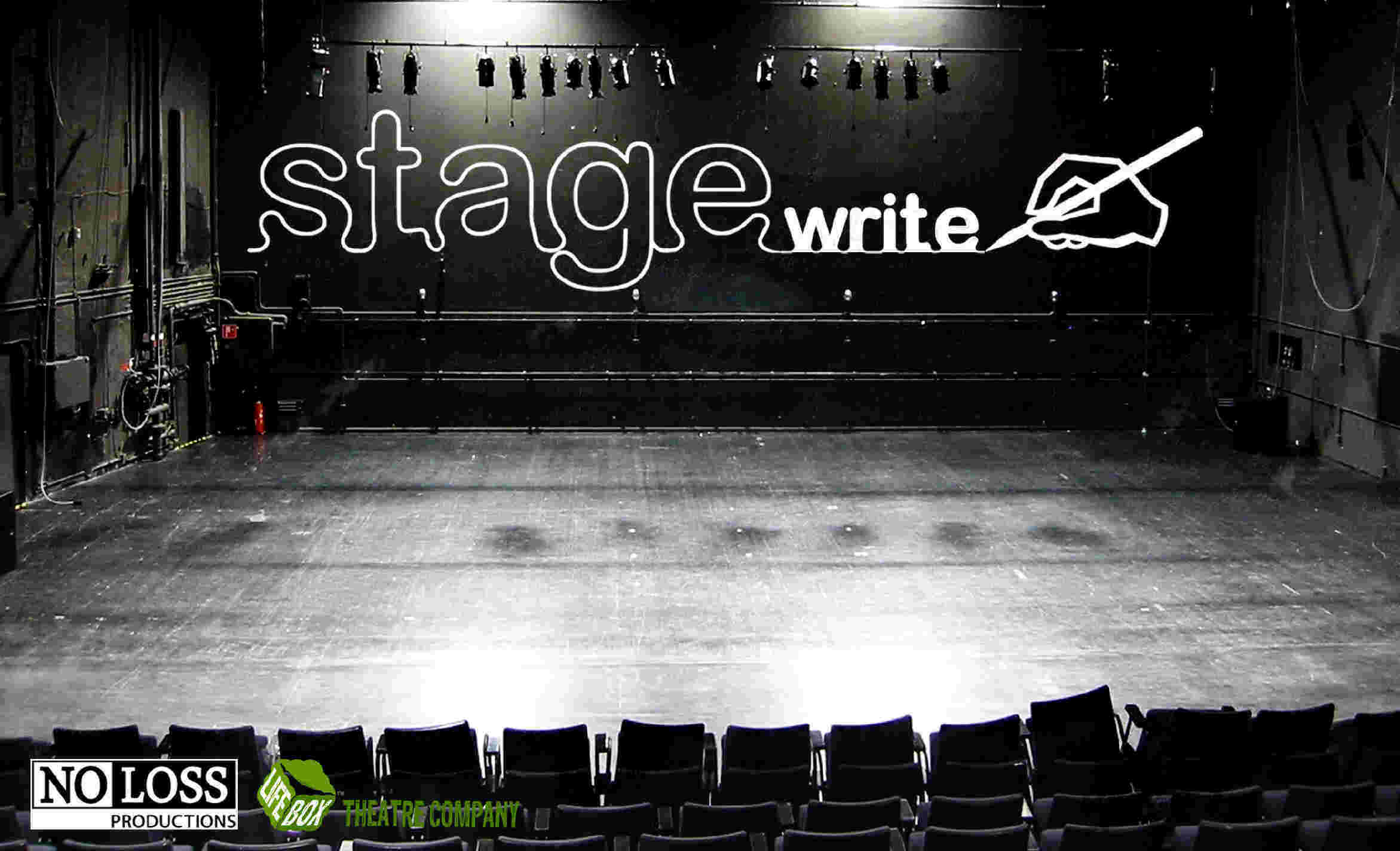 No Loss Productions and Lifebox Theatre have teamed up to bring you Stage Write a new writing festival over four nights 20 - 23 February 2013
Tickets £5 or get a Festival Pass £15 (four nights for the price of three!)
Playwrights from Bedfordshire and further afield have been invited to submit a script which will then be rehearsed with professional actors and performed at The Place to showcase the work, allowing audiences to give feedback and enabling the writers to develop their scripts further. One piece will be chosen and taken forward into full production later in the year.
So often new writing gets overlooked especially outside London and yet it is an important and exciting part of theatre arts. Festivals like this one allow actors and writers to come together and bring life to the words on the page, to see what works and what needs developing. Audiences can be a part of that process too which makes it a unique experience for everyone.
Details of individual scripts, times and tickets please go to www.theplacebedford.org
For more information on the event and the theatre companies involved www.lifeboxtheatre.com www.nolossproductions.co.uk
Borough Councillor's Report - Alison Foster, Borough Councillor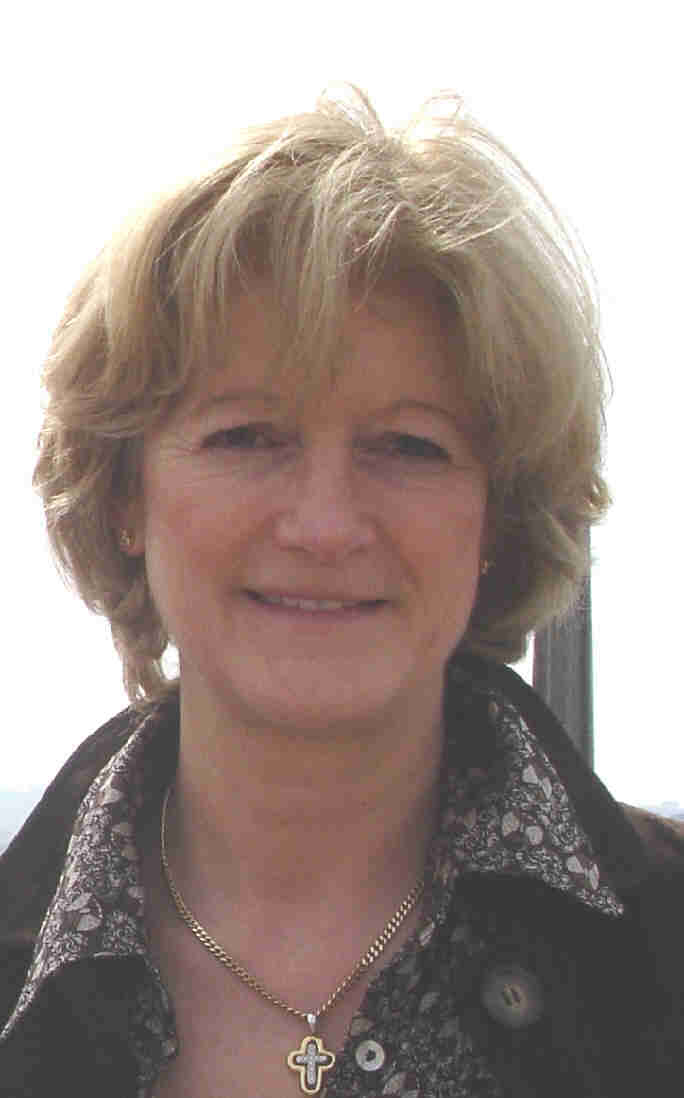 May I start by wishing you all a very Happy New Year.
Flooding
The heavy rainfall in November and December caused misery for many of you when access roads were cut off and some homes in the Ward flooded. If you are concerned and have not already done so I recommend you register with the Environment Agency's Floodline Warnings Direct either via the website at www.environment-agency.gov.uk or by telephone on 0845 988 1188.
Following the flooding in November I met the Environment Agency's Area Flood Risk Manager for the Anglian Region at her offices, where I was very impressed with the efficiency of their monitoring of the situation and of their flood warning system. The Environment Agency is also happy to advise on flood protection measures for your homes.
Bedford Borough Council has emergency plans in place and a dedicated emergency planning team who will respond to an emergency such as flooding. This normally takes the form of assisting the emergency services (Police, Fire and Ambulance) and co-ordinating recovery and support work after the emergency. The Bedfordshire and Luton Local Resilience Forum (BLLRF), a group of specialists from the emergency services, the NHS, the Environment Agency and the local authorities, will co-ordinate the safety and support of people and property affected by such an emergency. This worked extremely well in November when the flood risk was at its height, and an emergency centre was established at the Harrold Institute for residents to take refuge from the floods in the event that their homes were inundated.
Flooding at entrance to the Country Park
A number of residents have raised their concerns with me about the flooding outside the entrance to the Country Park which has been particularly bad this year. I have discussed this with the Borough's Highways Department and a CCTV survey of the pipework outside the park has been arranged to take place shortly. Investigations will also be conducted on the pipework under the road at the Odell turn where there appears to a problem, which is possibly a contributory factor to the flooding outside the park. I hope it will not be too long before a solution is found and I will update you in due course.
Local Broadband Plan
Bedford Borough, Milton Keynes and Central Bedfordshire Councils have confirmed their partnership to deliver faster broadband by signing a collaboration agreement. The Joint Local Broadband Plan aims to provide superfast broadband (24 Megabits per second (Mbps)) for at least 90% of the Plan area, while the remaining premises will receive a minimum of 2 Mbps.
The Plan is now ready to proceed towards the procurement stage and it is envisaged that an Invitation to Tender will be made in May, and a contract awarded in August. The Council's website allows residents to register their interest in receiving faster broadband, which may in turn attract broadband developers to the area. Residents can sign up at www.bedford.gov.uk.broadband. The Council's latest broadband update can be found at the following link; http://www.bedford.gov.uk/business/business_support_and_advice/broadband.aspx
Wind Farms
Nun Wood
The Planning Inspector's decision to allow the appeal and grant planning permission for the Nun Wood Wind Farm has been quashed by the High Court. The development will be re-determined by another Planning Inspector after a new Public Inquiry. The Public Inquiry will be held in the Council Chamber, Bedford Borough Council, Borough Hall, Cauldwell Street, Bedford commencing at 10.00 on 11th June 2013 and is estimated to sit for eight days. Any interested parties may attend and, at the Inspector's discretion, give their views.
Podington
The Borough filed an application in the High Court in September challenging the Planning Inspector's decision to grant permission for 3 wind turbines at Airfield Road, Podington. It is currently taking between 9 – 12 months for hearing dates to be allocated by the High Court in planning matters and so we don't expect to hear anything until June at the earliest. I will keep you updated.
Bedford Hospital Petition
Councillors from all political parties visited Bedford town centre on Saturday 8th December to publicise the Council's Support Bedford Hospital petition. As part of the Healthier Together review of hospital services in the South East Midlands area, two of five hospitals in Bedfordshire, Northamptonshire and Buckinghamshire could have services such as A & E and maternity reduced in an attempt to specialise services on specific sites to improve quality and secure efficiencies. There is a chance that Bedford Hospital could be one of the two hospitals concerned.
The petition closed on the 19th December. Public consultation on the proposals is expected to take place in the summer. More information on Healthier Together can be found at;
http://www.healthiertogethersoutheastmidlands.nhs.uk/
Weather Updates
Following the recent wet weather, the Council is continuing to provide frequent weather updates for services such as transport for the public, schools and recipients of adult services. Gritting updates, a gritter route map and a gritter vehicle tracker can also be found at the following link; http://www.bedford.gov.uk/winterupdates
If you have any issues or concerns you would like to raise with me directly I can be contacted on my mobile 07773371190 or by email on afield_foster@btinternet.com
Village Hall News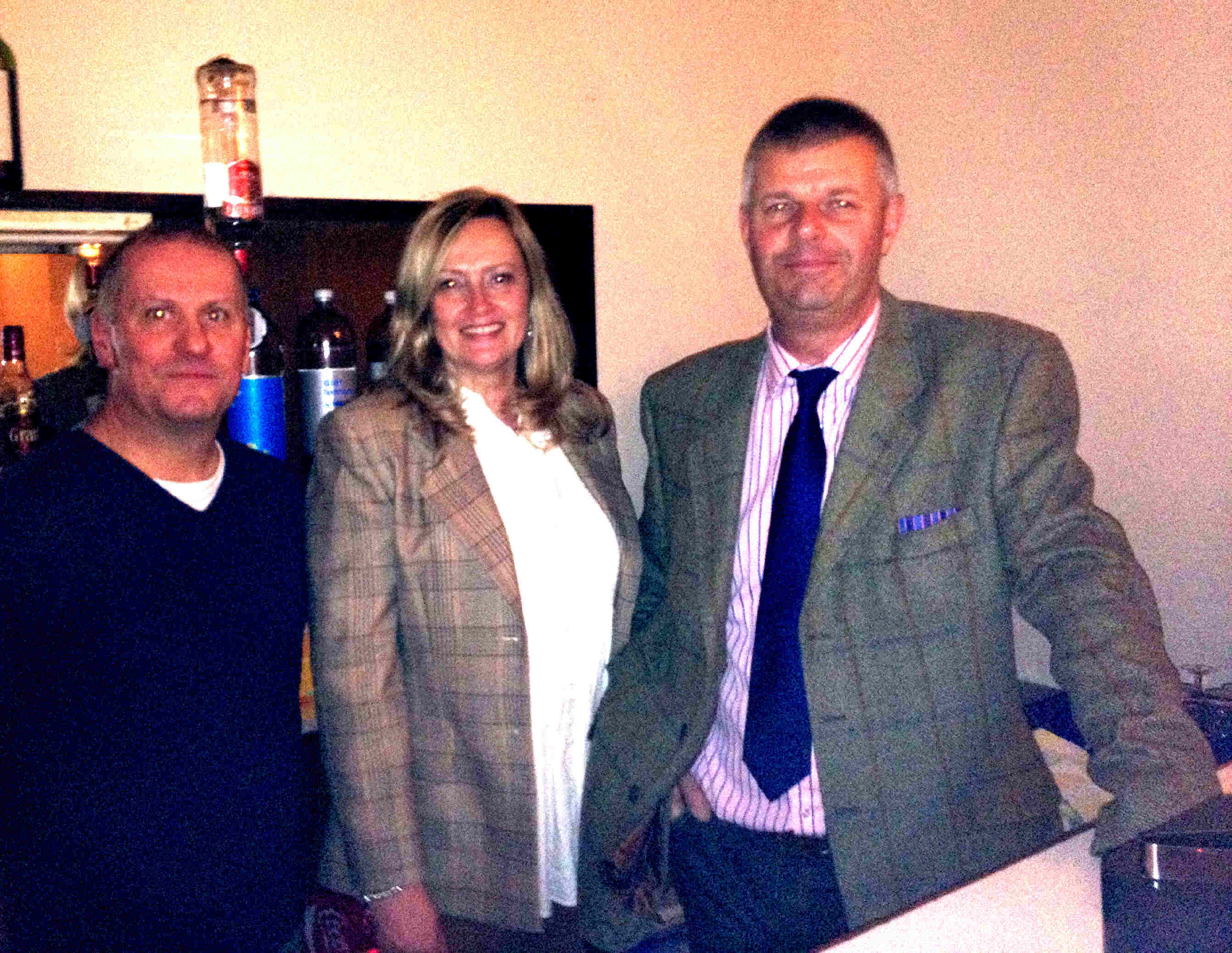 Above: Les, Mel and Richard running the bar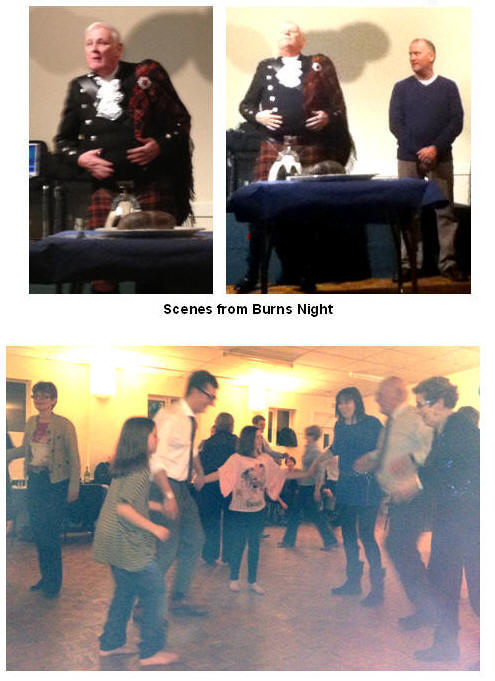 Below: kitchin helpers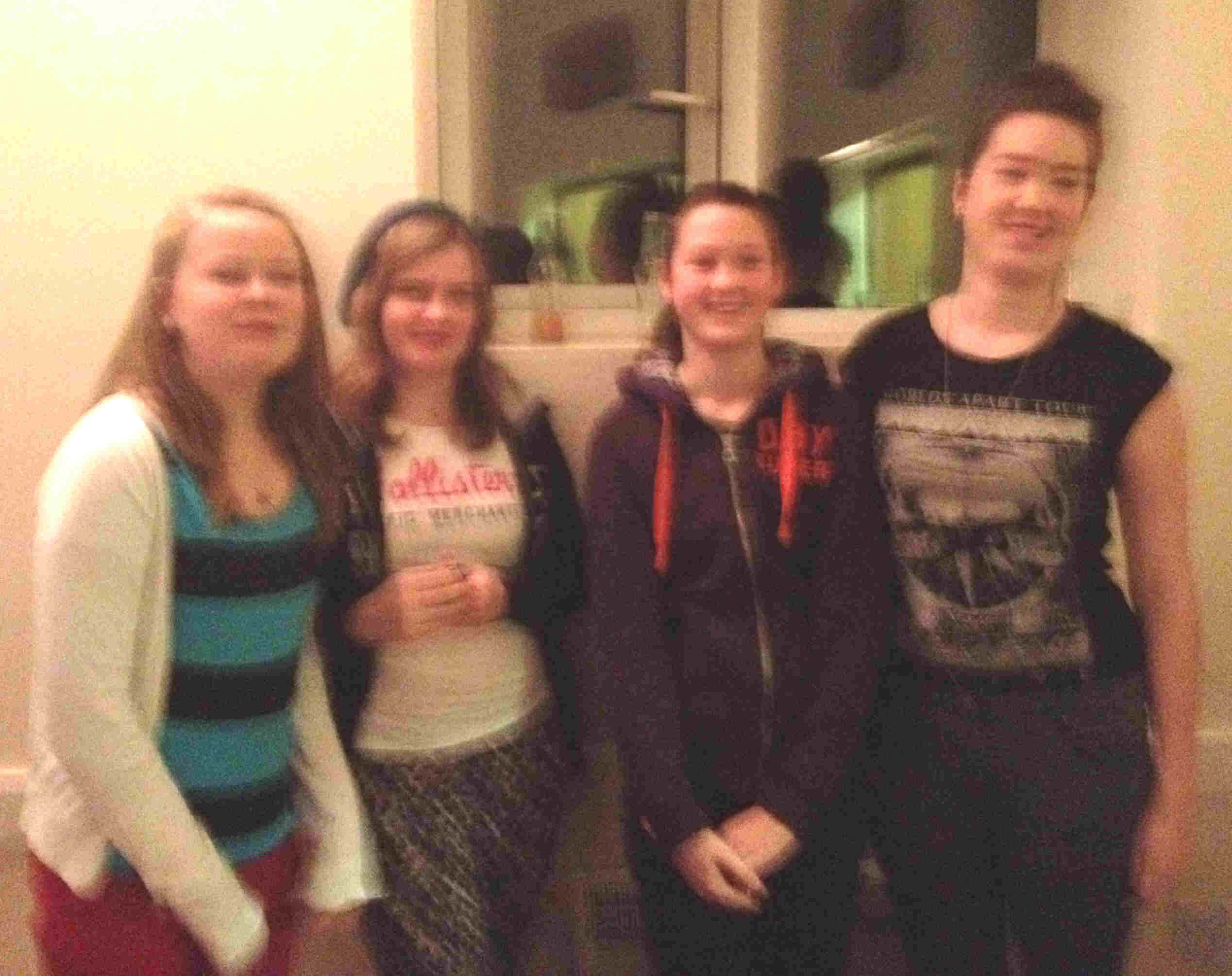 Burns Night Celebration, 19th January
About seventy determined revelers found their way to the Village Hall on the evening of Saturday, 19th January, despite the snow and freezing temperatures, in order to celebrate Burns Night in time honoured "Odell" style! Leslie, Doreen and a team of tireless helpers in the kitchen and Mel and Richard behind the bar, produced an evening of great food and fun, with help from Keith Rose as 'caller' for the Scottish dancing and, of course, Martin Cameron to pipe in the haggis and give a rousing rendition of Burns' 'Ode to a Haggis'. Dancing went on until midnight, and that - and the wee dram of whisky - certainly kept the cold at bay!

Doreen & I would like to thank everyone who offered assistance with the Burns Night on 19th January. Thanks to the Bar Staff, vegetable cooks, dessert cooks, helpers, clear up squad, Martin Cameron & Keith Rose. It made for another successful event and the evening was full of 'dancing diva's' and lots of laughter. It is quite a hard event to organise but it makes it all worthwhile when you see so many people enjoying themselves. It is also my pleasure to announce that we have raised £520 for our nominated Charity which this year is Harrold Medical Practice. Once again, many thanks to you all. Doreen & Leslie.
Harrold-Odell Country Park
Email: hocp@bedscc.gov.uk Website: www.hocp.net Tel: 01234 720016
News from Harrold Odell Country Park
It's hard to believe that we're sliding into yet another year. The park continues to evolve and it's wonderful to see so many visitors coming out to enjoy what we have to offer.
We have seen some exceptional rainfall during the past few months and we have been flooded on several occasions. The worst floods saw the paths disappear under water in two areas of the lake circuit. The bits between the silt pond and the large lake just before you get to the children's playground at Odell and further round just past the little bus shelter where the bank height is at its lowest level. If we get further flooding bear this in mind when you walk round.
The biggest risk is not seeing hidden ditches next to the path and alongside the river when it's in spate. People have also ignored the road closed signs when the Carlton side of the bridge is inundated. The Fire Brigade had to be called out on several occasions to rescue people who thought they could risk it rather than follow the detour. Needless to say they were not happy at all!
A lot of work has gone on in the shelter belt of trees just between the end of the café and the roadside. This area was originally planted as a screen when the park was still a quarry. Many of the trees were planted too close together and are deteriorating at the same rate. We have systematically thinned the conifers and the intention is to thin the newly planted native saplings currently sited along the north shore and re-plant them in the gaps we have created. The result will be a more diverse woodland with a higher wildlife value once the trees start to mature.
As there is more light getting in there now, we should see an interesting array of plants coming up this spring. The timber has been stacked to dry out and we will be selling it next year for firewood.
We also intend to clear the next section of bank alongside the large lake as the willows there urgently need to be coppiced. We will be looking to open up some new views during this exercise. The willows will then be left to re-grow over the next few years.
My Walking 4 Health Group has clubbed together to sponsor a notice board telling the story of our new bird hide. I will be working on getting the graphics professionally done over the next few weeks before we order the cabinet to house everything. We also need bird graphics to go inside the hide to help visitors identify the different birds on the lake. We can't thank you all enough for all the support and donations towards the cost of rebuilding the hide after its destruction last April.
Dates for your Diary
Health Walks:
Leader Janet Munro tel. 01234 720016 or e-mail janet.munro@bedford.gov.uk Held every other Thursday at 10.30am and walk for an hour to improve your health and wellbeing and make friends. Meet at the café entrance for registration. Please ensure that you wear appropriate clothing and sturdy footwear.
January 31st, February 14th & February 28th
Friends Task Days:
Held on the last Monday of every month (a week earlier if a Bank Holiday) starting at 10am. Meet at the Ranger's office inside the café. Take part in a variety of conservation jobs according to season. Wear sturdy clothing and footwear and bring a packed lunch. We provide the tools plus tea & biscuits. For more information call Richard Dowsett on 01234 720016 or e-mail Richard.dowsett@bedford.gov.uk
January 28th , February 25th
Janet Munro Ranger
The Mill Theatre, Sharnbrook
Reg. Charity No 242164
Season 2012
www.sharnbrookmilltheatre.co.uk
Season 2013 (More details in later editions).
¨ March 19th – 23rd: Alan Bennett's The History Boys.
¨ May 17th – 25th, Sat. matinee May 25th: Jule Styne & Stephen Sondheim's Gypsy.
¨ September 16th – 21st: Peter Quilter's Glorius.
¨ November 18th – 24th: Stephen Sondheim's Company.
(All evening performances at 7.30 pm).
Tickets available about 5 weeks before opening night from Sharnbrook Post Office (in person) or Bedford Central Box Office – NB this has moved to Tourist Information Centre in St Paul's Sq. 269 519 / 718112* (*NB new number; old number not valid from Feb. 2013).
Performers! The History Boys (19th – 23rd March). Director Sam Turton. Enq's: 07828727689 or email: tuczemskyi@hotmail.com.
The next musical at The Mill Theatre is Gypsy, (17th - 25th May 2013 including one Saturday matinee). Please contact Cara Sigsworth: cara.h@ntlworld.com for further information.
Diary
February
6th 10.30am Meeting Point at Sarah's, 9 Horsefair Lane.
12th 7.30pm W.I. in Village Hall
14th 10.30am Health Walk, HOCP
16th 9.45am All Saints' Amblers meet at The Bell
20th 10.30am Lent Group meet at The Rectory
25th 10.00am Friends Task Day, HOCP
27th 10.30am Lent Group meets at The Rectory
28th 10.30am Health Walk, HOCP
March
1st 10.30am Women's World Day of Prayer, All Saints' Milton Ernest
13th 12.30 Senior Citizens' Fish and Chip Lunch, Village Hall
Magazine Deadline
Please send all entries for the March 2013 magazine to Tricia Hudson (ed at odellbeds.net) or Catherine Corkery by February 12th at the latest. May we remind you that the editorial team exercises the right to edit, shorten or alter any items that are submitted. Also, the opinions expressed in the articles are those of the contributors and are not the responsibility of the editorial team.
PLEASE SUPPORT OUR LOCAL ADVERTISERS:
Wodehill Cheese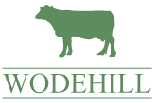 Wodehill Cheese — hand-made in Odell
Wodehill Blue is a semi-soft creamy blue cheese
made with milk from Jersey cows in Carlton

Nearest stockists: Matthews and Hurleys in Sharnbrook and Carlton Village Shop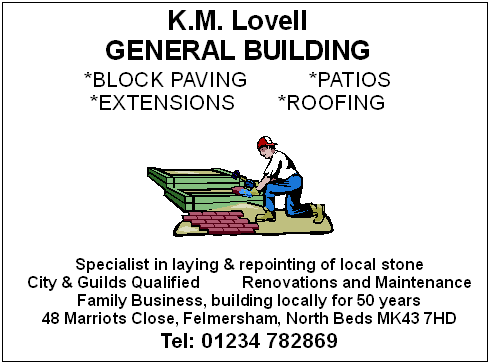 Alex Stubbs Flooring
Carpets, Vinyls, Laminates, Safety Flooring, Adaptions, Refits, Repairs
Supplied and Fitted
07976 260572
01234 240954
Great local pubs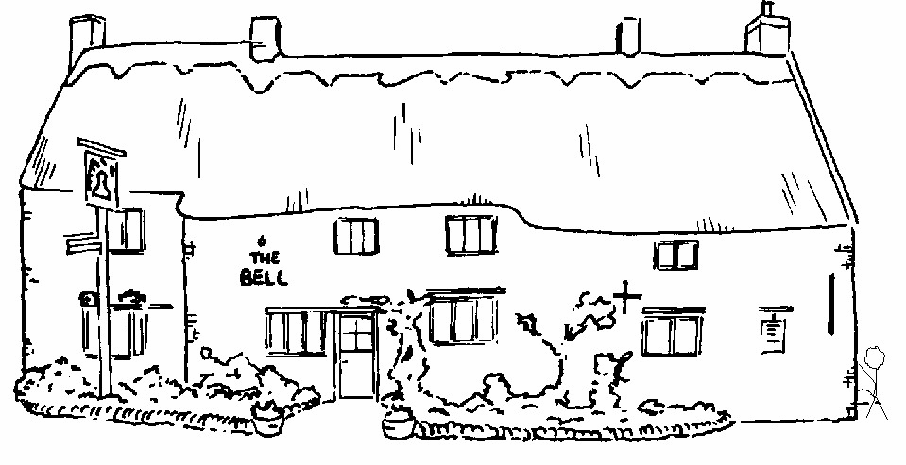 The Bell in Odell
As Featured in the 2010 Good Beer Guide
With the relaxed charm of a village local and a varied menu of
quality, home-cooked food you won't find any gimmicks here
just a Great British Pub!
Abbot Ale, IPA & Changing Seasonal & Guest Ales
Telephone 01234 720254
---
Last revised: January 27, 2013.