ODELL VILLAGE NEWS
May 2012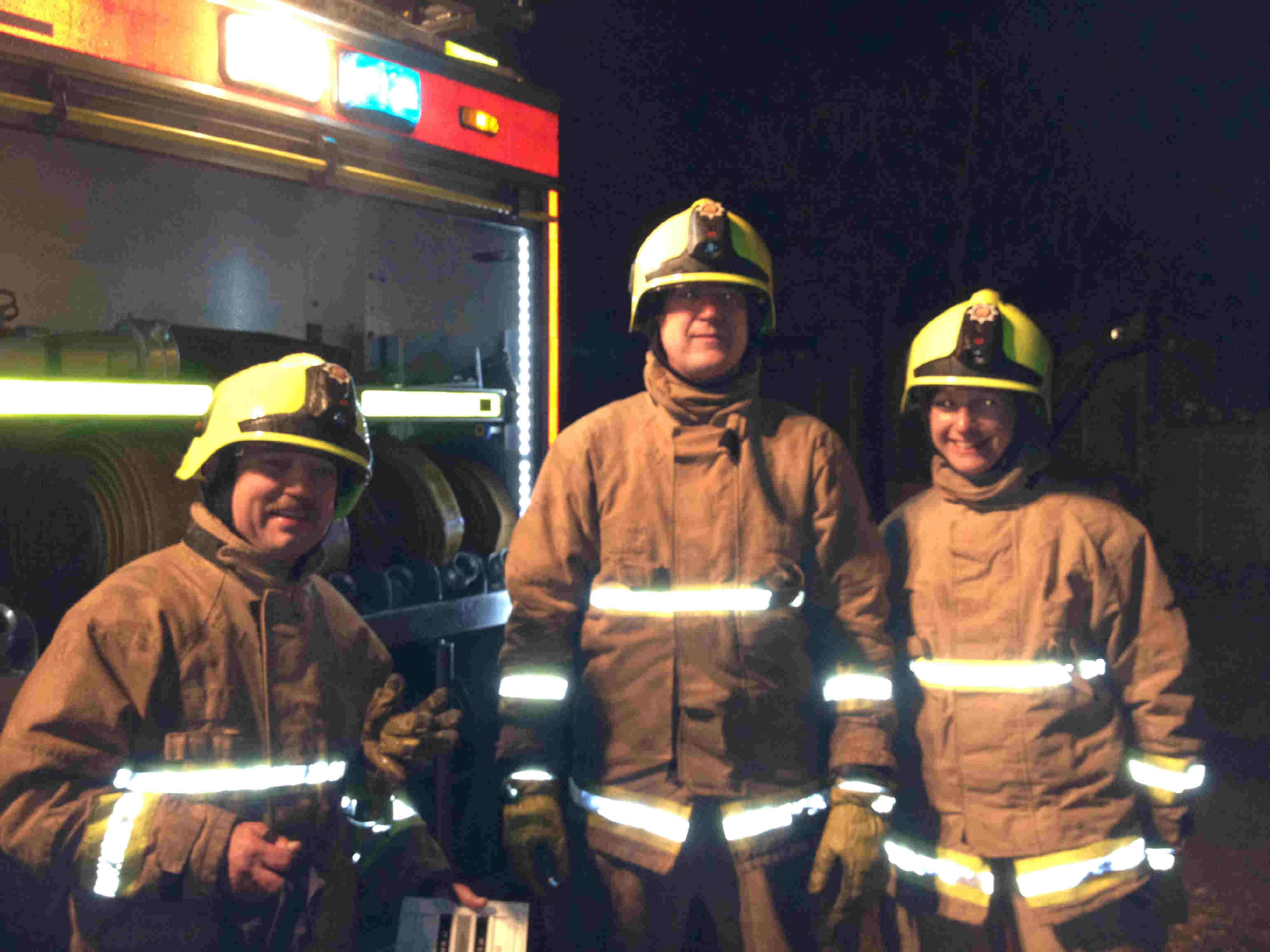 On Wednesday 18th April, Harrold firemen practiced a dramatic rescue in Odell Village Hall. They battled through thick smoke testing their skill and equipment. No manikin was hurt in the exercise.
Odell Fete & Dog Show 9th June 2012
Help needed!
Preparations are going well … We would be very grateful for the temporary loan of party tents, gazebos etc on the day, also, for help on Friday 8th June to set up the field, from 2pm onwards and then dismantle everything after the fete has ended on Saturday 9th. Please phone us!
The Fete will be held in the Scout field, Horsefair Lane, Odell.
Programme of Events
2.00 PM Grand Opening
2.00-4.00PM Dog Show
4.00 PM Raffle Draw and Prize Giving
Attractions
Bedford Brass Band Boys Brigade Bouncy Castle
Teas Children's Tombola Ice Creams
Cakes Books Refreshments
Bottle Stall
Coconut Shy Children's Sports White Elephant
Produce Gifts Many Side Shows
Raffle
Family Dog Show
(entry fee - £1 per dog per class)
Classes:
1. Children's Handling (14 years and under)
2. Puppies under 1 year
3. Country Sporting Dog or Bitch
4. Best Rescue or Re-home Dog or Bitch
5. Best Condition Dog or Bitch
6. Dog or Bitch with Most Appealing Eyes
7. Best Cross-bred Dog or Bitch
8. Most Handsome Dog
9. Prettiest Bitch
Car park attendants will be on duty at the field opposite The Bell public house.
There will be disabled parking next to the Scout field.
Fete Painting Day
Painting of signs etc. for the fete will take place at Jim and Doreen Wheeler's, Linden House, High Street, Odell, on Monday 7th May from 10.00am - if you would like to come along please let Mandy Hinds (formerly Sharpe) or Jane Eshelby know. Our telephone numbers are 720414, and 01933 410959. This is always a fun morning and ends with a bring and share BBQ for all helpers – please let Doreen know (720358) or Jane (01933 410959) if you wish to stay for this. Bring your own meat. Salad and puddings will be provided.
Cafe-in-the-Tower
Thank you to everyone who helped out or contributed in any way at the Café in the Tower on Easter Monday. A lot of visitors came along and we are happy to say that nearly £300 was made, in aid of the All Saints' fabric fund. The next Café in the Tower will be held on Saturday 19th and Sunday 20th May, – 2.00pm to 5.30pm both days. Take a trip up the tower for fantastic views across the Ouse valley – browse around the various displays, including material from the archives – enjoy a refreshing cuppa and a slice of home-made cake – wander round our lovely churchyard and see how many wild flowers you can find. Did you know we had over a 100 different varieties of lichens? – best viewed with a magnifying glass.
Round and About
The Name's the Same.
Have you ever wondered how certain words came into every day use in the English language.? We have all heard about Hoover but there are a surprising number of "English" words that take their names from historical figures or events. Here are just a few....
Take BLUETOOTH for example - a modern piece of communication technology. Harald Bluetooth was a 10th century King of two Viking nations. Harald Bluetooth (935-989) was already King of Denmark when he joined his kingdom to Norway. He was responsible for spreading the Gospel (a word which originally stood for "Good News") of Christianity across Scandinavia. When the Swedish company Ericsson were looking for a suitable name for their new communications system what better than to use the name of Harald Bluetooth for spreading the news.
DRACONIAN is a word that takes us back to Ancient Greece during a period between 2,300 and 2,700 years ago which today we look upon as a place of many decent concepts: the birth of democracy, philosophy and drama. This was not, however, always the case. Athens was ruled by a group of powerful families and was a time of blood feuds. Dracon, or Draco, of Athens basically invented the idea of zero tolerance. He laid down extremely tough laws, I almost said draconian, and death was the punishment for most misdemeanours. His name lives on as the word for harshness and severity.
A PYRRHIC victory is a phrase often used to describe an empty victory: a lot of effort for very little reward. Once again we must turn back to Ancient Greece. Pyrrhus, King of Epirus (319-272 BC) won an important battle but at an appalling cost in life. Pyrrhus was a Greek King who tried to unite the various Greek states in order to present a united front against the encroaching Roman legions. He led a Greek army into battle at Asculum in 279 BC where he defeated a technically superior Roman army but in so doing he lost 3,500 of his own men. This was a huge number of casualties for that time. When he was congratulated on his victory Pyrrhus replied "one more victory like that will finish me". From this time the phrase Pyrrhic victory has been used to describe a battle hard won at an extremely high price.
Also of Greek origin is the word THESPIAN - a word for an actor. This is a word describing a profession that takes its name from an actor called Thespis who lived in 6th. century Greece. He is reputed to be the first recorded actor to receive an award for acting.
CHAUVINIST. This term originally meant excessively patriotic and takes its name from Nicolas Chauvin, a soldier in Napoleon's army. He was reputed to be blindly loyal to his Emperor and was wounded 17 times whilst serving his "L' Empereur" and was presented with a Sabre of Honour in recognition of his service to France. His extreme love of his country has now come to represent over-the-top zealotry.
LUDDITES derives its source from one Ned Ludd who is believed to have been a weaver in the late 18th. century who lived at Anstey, a village just outside Leicester. As an act of rebellion he is said to have smashed up two knitting frame machines on which cloth was woven. Workers were increasingly in opposition with the mill owners as more and more machinery was introduced with the result many people found themselves out of work. The situation resulted in widespread riots and the leaders of the revolt became known as Luddites following the actions of Ned Ludd.
POINSETTIA is a plant also known as the Christmas Eve Flower and was first introduced into America by Joel Roberts Pointsett (1779-1851). He was a U.S. ambassador who, in the course of his work, visited Chile, Argentina and Mexico. It was in Mexico that he discovered the plant and he sent a number of samples back to the U.S. where the plant became an instant success and was named for the man who first introduced it to the U.S.
MAVERICK. This word, as might be guessed, comes to us from the U.S. where an Old West lawyer named Samuel Augustus Maverick, allowed his large herd of cattle to roam freely. At round-up time any unbranded cattle that became caught up amongst his own were promptly branded in his name. A number of his neighbours were up in arms about this as they were losing a lot of young stock and took Maverick to court on several occasions but his knowledge of the law secured him ownership time and time again. Unbranded cattle in Texas soon became known as mavericks and later the term was applied to anyone who refused to
conform.
PRALINE. Although the recipes for Praline may vary from country to country they generally consist of crushed nuts in chocolate or syrup. The man who gave his name to this product was Cesar, Count of Plessis-Praslin (1598-1675) whose cook first dreamed up the powdered-nut sweet-flavoured delicacy.
Lastly, let's try BUNKUM. This is a word that indicates nonsense often spoken by politicians or people in authority. The word "bunkum" does indeed derive from a political source. Felix Walker represented Buncombe County and other parts of North Carolina in the U.S. Congress. In 1820 he is said to have made a fatuous speech filled with claptrap. Following this speech Walker was commemorated by the name of Buncombe being changed to "bunkum" and having it applied to any speech made that the audience considered to be too high flown and filled with nonsense. The words "to debunk" or "bunk" are derived from the same source. Barbara Corley
Shakespeare's Merry Wives of Windsor Open Air Theatre in Bedfordshire - 15th – 24th June 2012
Full Details www.nolossproductions.co.uk
Following on from the 2011 sell out performances of A Midsummer Night's Dream, Bedfordshire based No Loss Productions are delighted to be returning to Swiss Garden and Moggerhanger Park and to be adding Wrest Park to the season, with Shakespeare's domestic comedy The Merry Wives of Windsor in June 2012. As well as entertaining Bedfordshire audiences No Loss hope to help build and strengthen links between these three stunning Bedfordshire Gardens.
It has often been said that if Shakespeare were around today he would be writing for TV. If that's true, then this is his 1970s sit-com. Which is what makes it such a brilliant choice for Shakespeare in the gardens in 2012 - comedy vicars, dirty rotten scoundrels, people hiding in cupboards and the wonderful wives of Windsor outwitting the men time after time. And to top it off a big finish in the woods! Perfect entertainment for a summers evening
And if you have not visited the gardens before you are in for a treat as you discover the beauty and local history they have to offer
Tickets are available directly from venues or www.nolossproductions.co.uk
Tickets in advance £12 (£10 Concessions)
Tickets on the day £15 (£12 Concessions)
Dates & Times
Moggerhanger Park - 01767 641007
15 June 7.30pm - 16 June 2pm & 7.30pm
Wrest Park – 0870 333 1183
19 & 20 June 7.30pm
Swiss Garden – 01767 627933
22 & 23 June 7.30pm, 24 June 2pm
Doors open 1 hour before curtain up. Bring a picnic (no glassware), a rug or folding chair
Wet Weather – Performances will continue in wet weather. All tickets are non-returnable and non-refundable
W.I. News
If you had passed by the village hall on Tuesday evening, 10th April, you would have been greeted by choruses of loud 'oh nos', 'yes', 'we nearly said that', all in response to Barbara's really entertaining spin on Call My Bluff. Barbara presented members with obscure words and the trick was to decide out of a choice of three what they meant.
Knowledge was less important than guess work and the winning team of Jane, Carol and Christine were presented with baby fuchsia plants. Our thanks really go to Barbara for preparing such an enjoyable evening. It was typical of Odell WI where friendships and support are strong and where we go once a month for a bit of light relaxation. Why not join us one evening, but perhaps not in May for the AGM? We guarantee a warm group of people who spend a couple of hours doing what we wouldn't have done had we stayed at home.
Our thoughts went out to Joyce, a well respected member, who is making a slow recovery after her recent stay in hospital, we all wished her well.
Next Meeting Tuesday May 8th, AGM with a discussion on the 2012 resolutions.
Hostesses Carol and Jane
Lynette Hall
County Wear Fashion Show
In Aid of the Oakley Hunt
Odell Village Hall
12th May 2012
7.00pm arrival
Pls Call Debbie Radford for more details and to book your tickets.
07921192905
01933 350 340
Harrold-Odell Country Park
Carlton Road, Harrold, Bedford MK43 7DS
Email: hocp@bedscc.gov.uk Website: www.hocp.net
Tel: 01234 720016
News From Harrold Odell Country Park
It is lovely to see the first butterflies emerging although the heavy showers aren't helping them get around. The first ducklings are also about and there is evidence of nesting everywhere.
I sadly have to report that we're continuing to experience antisocial behaviour at night. It started with a fire on the skate park tarmac during the 2nd week of March. This progressed to the loss of two cardboard recycling skips, the second one pulled out into the middle of Carlton road before being set alight.
What has really upset us though is the complete destruction of our newly refurbished bird hide. This has been a major feature of the park for more than 25years and was used not just by dedicated bird watchers but by visiting school parties, families and indeed all our visitors. Both the police and fire brigade are making extensive enquiries as this could have resulted in serious injury or loss of life. If anyone has any information please call Riseley Police station on 01234 275175 or the staff at Harrold Fire Station.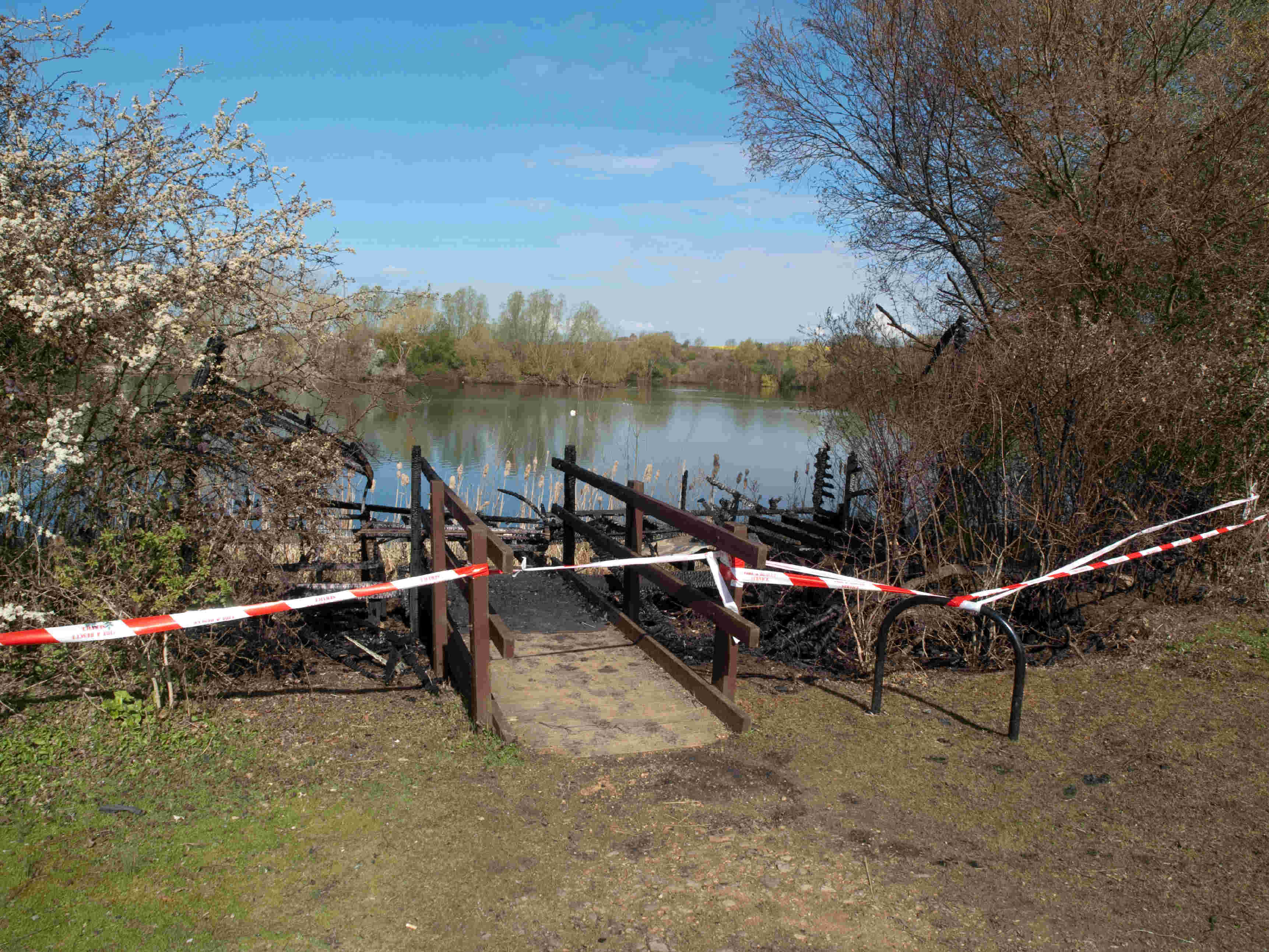 Above:the destroyed bird hide
Tea-Zels café have amended their opening hours to reflect British summer time. They can be telephoned on 01234 721525. The new times are as follows:
Mon – Fri 9am – 4pm
Sat & Sun 9am – 5pm
We will keep you posted about the fishing rights at the park after the departure of Vauxhall Angling Club. As soon as there is anything to report about how we're going to proceed over the coming season, we will let you know. Information will also be posted on the park website. Log on to www.hocp.co.uk Please note that members of Vauxhall will not be able to fish at Harrold during the coming season that starts on June 16th.
Some of our visitors may have noticed us visiting the island in the middle of the large lake recently? We have set up 2 beehives there as an experiment. The idea is that we see whether we can produce park honey. We will give you updates on any progress in future newsletters. We have been given a shed by a resident of Cotton End nr. Bedford. It will be re-erected on the island to store equipment in.
Dates for your diary
Sunday May 27th There will be an exhibition and sale of works of art from a marquee in front of the café. Contact Olga Earl on 01933 412848.
Also on the same day is Pentecost in the Park at 11am followed by a picnic lunch. If wet it will be held in St Peter's Church. Contact Rev. Jane Fox on 01234 720262.
Health Walks
Meet at the café entrance at 10.30am every other Thursday. Walk for about an hour to improve fitness and explore the world around you. Leader: Janet Munro. To register tel. 01234 720016 or e-mail janet.munro@bedford.gov.uk
May 10th & 24th, June 7th & 21st
Friends Conservation Tasks
Last Monday in the month unless it's a Bank Holiday when it happens a week earlier. Meet at 10am at the café. Please bring appropriate clothing and sturdy footwear. We will supply the tools and refreshments.
May 28th & June 25th. Janet Munro, Ranger
Village Hall Events
Saturday 19th May.
"Live Music" from Funktionality: a seven piece band which will play our favourite songs.
Bar. Doors open 7:30 for 8pm.
Tickets £9 from Rob Lee 720730.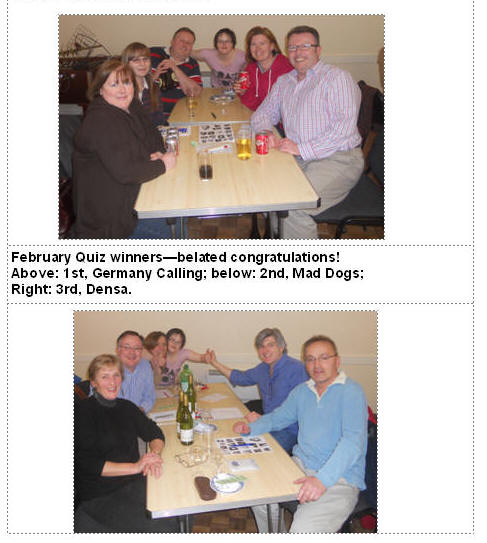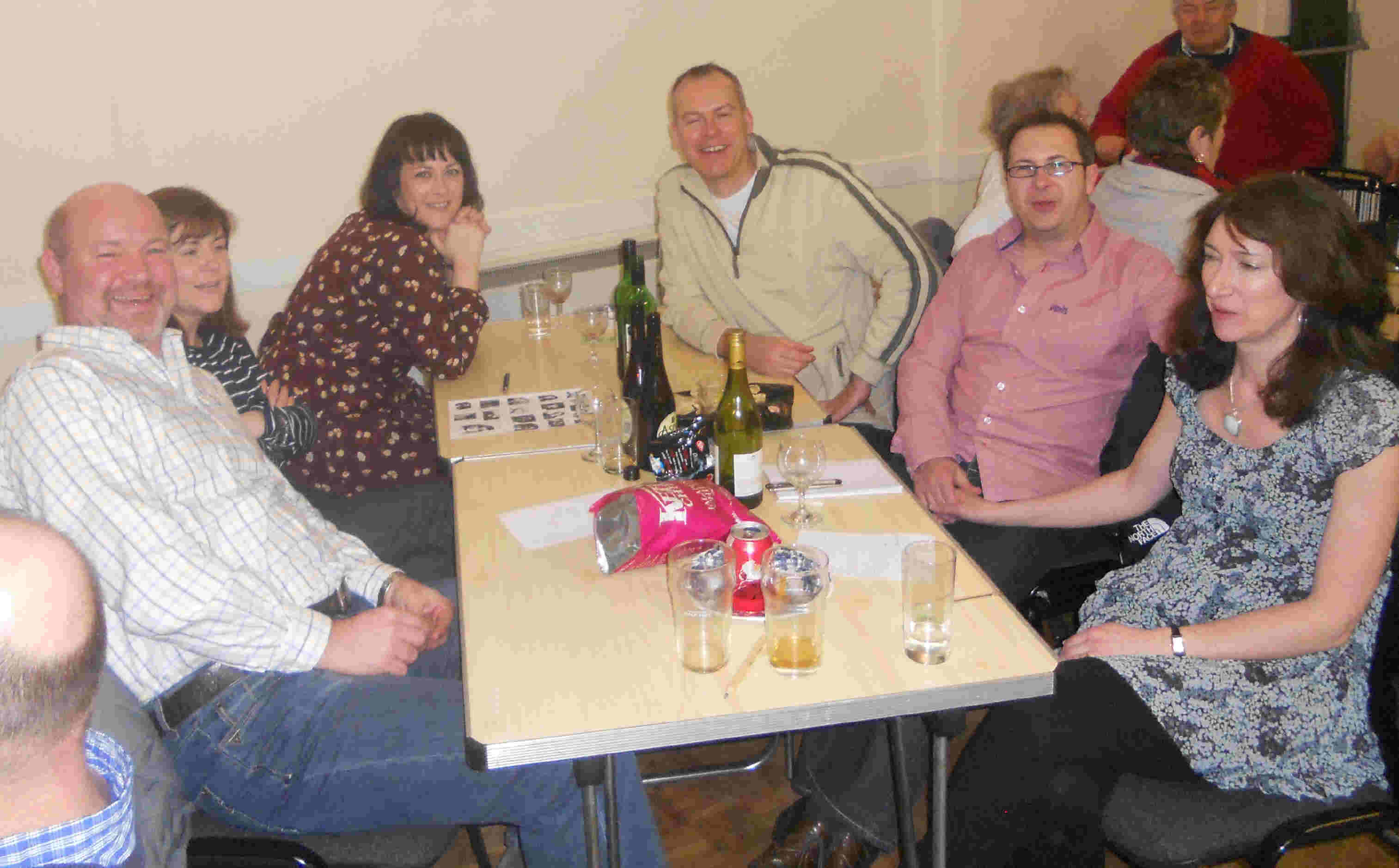 The Mill Theatre, Sharnbrook
Now Booking…
I Love You, You're Perfect, Now Change
Fri 18t h – Sat 26th May , 7.30pm
Book & Lyrics by Joe Pietro; Music by Jimmy Roberts
©©
Off-Broadway's longest running hit musical comes to Sharnbrook!…
This hilarious, slightly naughty(!) revue explores the curious quirks of male/female relationships, across the spectrum from those first uncomfortable moments …..
12 actors portray over 60 characters…
It's fast, it's furious…and not to be missed, but not suitable for the children!
Why not Book in Advance at the Theatre during David Copperfield?
TICKETS, £10 to £12, available from 10
th
April at:
Sharnbrook Post Office – in person
Bedford Central Box Office 01234 269519 *
10 % discount for 10 or more (excluding Charity performance)
*2 wheelchair spaces, easier access seating Rows A – C; hearing loop Rows A –E.
An amateur production in association with Josef Weinberger Ltd
TART AT 7.30 PM (NOT 7.45 PM AS PREVIOUSLY)
Please note: All evening shows will now start at 7.30pm (not 7.45pm as previously).
Diary
May
2nd 10.30am Meeting Point at Catherine's, Manor Cottage, High St., Harrold.
7th 10.00am Fete Painting Day and BBQ, Linden House.
8th 7.30pm W.I. AGM, Odell Village Hall.
10th 10.30am Health Walk, HOCP.
12th 10.30am Nursery Plant Sale, Pavenham Village Hall.
12th 7pm Country Wear Fashion Show, Odell Village Hall.
16th 10.30am Meeting Point at Jane Smith's, 4a Horsefair Lane.
17th 7.30pm Ascension Day Celebratory Service, St. Peter's, Sharnbrook.
19th 2.00pm Café in the Tower, All Saints' Church.
19th 7.30pm Funktionality, Odell Village Hall.
20th 2.00pm Café in the Tower, All Saints' Church.
24th 10.30am Health Walk, HOCP.
26th 9.45am All Saints' Amblers meet at The Bell.
27th 11.00am Pentecost in the Park (St Peter's, Harrold, if wet).
28th 10.00am Conservation Day tasks, HOCP.
30th 10.30am Meeting Point, Jane Eshelby's, Newton Bromswold.
June
3rd 10.00am Diamond Jubilee Celebratory Service, All Saints'.
7th 10.30am Health Walk, HOCP.
9th 2.00pm Odell Fete.
10th 11.00am Service in Fete field.
Magazine Deadline
Please send all entries for the June magazine to Tricia Hudson (mag1 at odellbeds.net) or Catherine Corkery by May 12th at the latest. May we remind you that the editorial team exercises the right to edit, shorten or alter any items that are submitted. Also, the opinions expressed in the articles are those of the contributors and are not the responsibility of the editorial team.
Walk the Woof Dog walking service
House visits to let your dog out
Please call Natalia on
01234 721018 or 07545 305643
Covering Harrold, Carlton & Odell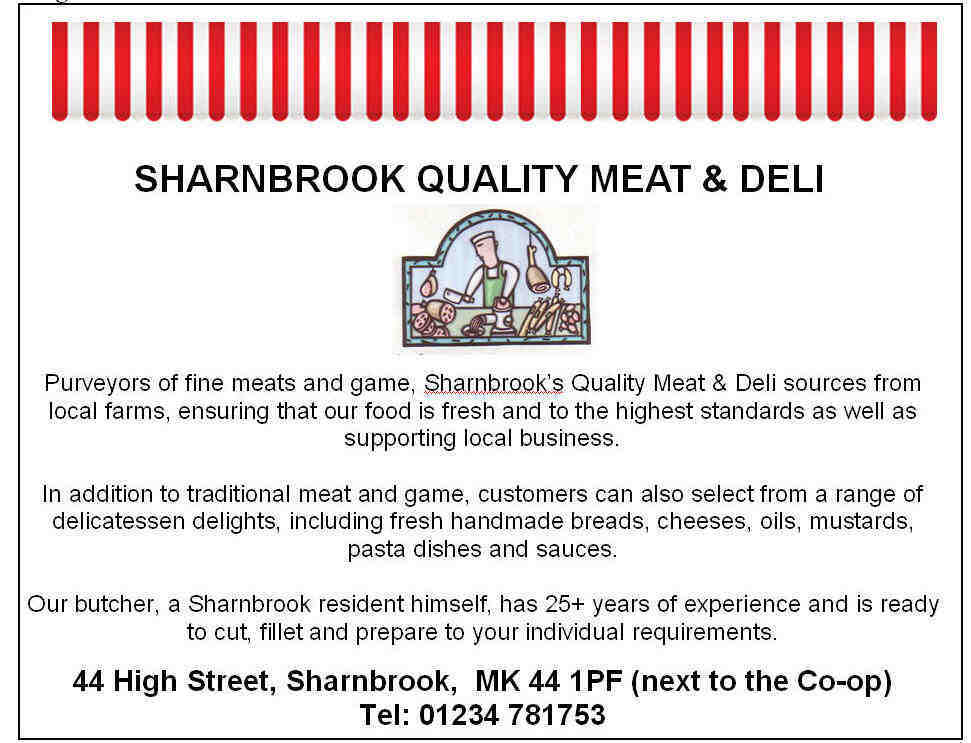 Alex Stubbs Flooring

Carpets, Vinyls, Laminates, Safety Flooring, Adaptions, Refits, Repairs

Supplied and Fitted

07976 260572

01234 240954

Great local pubs

<![if !vml]>
<![endif]>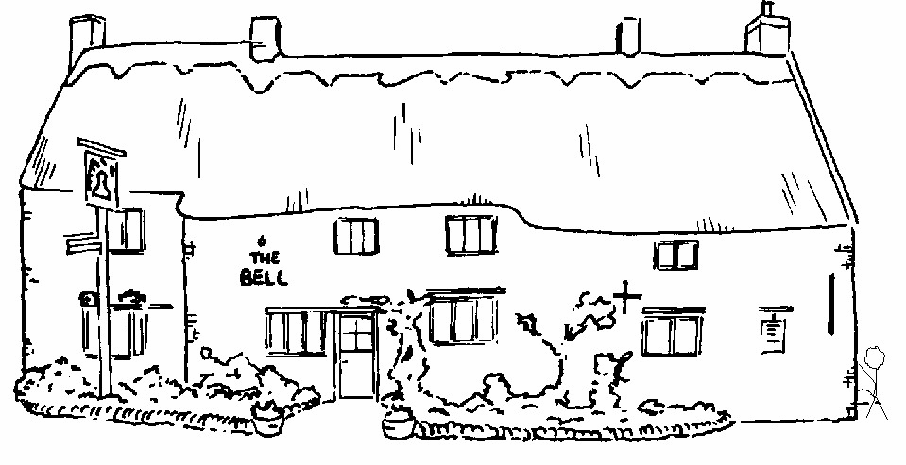 The Bell in Odell
As Featured in the 2010 Good Beer Guide
With the relaxed charm of a village local and a varied menu of
quality, home-cooked food you won't find any gimmicks here
just a Great British Pub!
Abbot Ale, IPA & Changing Seasonal & Guest Ales
Telephone 01234 720254
---
Last revised: April 29, 2012.