ODELL VILLAGE NEWS
February 2012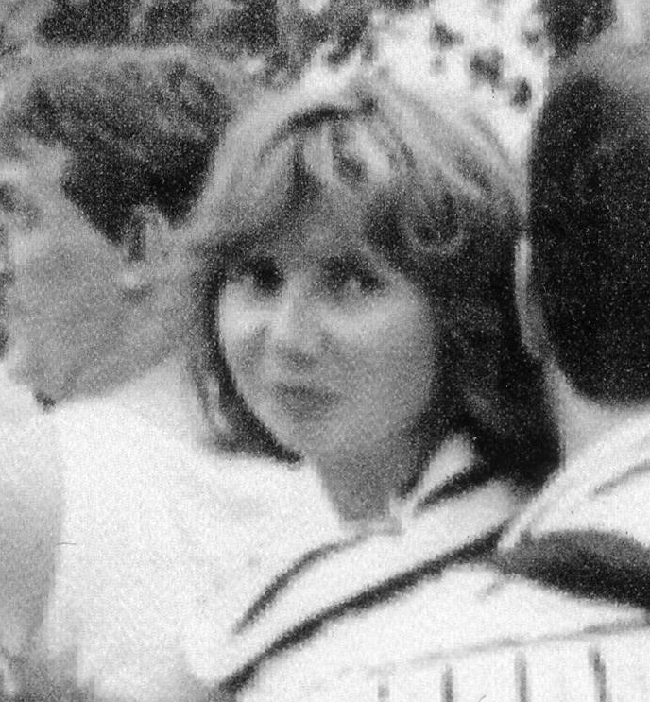 Susan Knowles 8 July 1962 – 31 December 2011
It is with great sadness that we write of the death of Su on 31st December, due to a road accident.
Su's funeral took place on Saturday, January 21st, at All Saints'Church, Odell....see Church News on www.odellbeds.net/c12fe.htm
Birthdays
Happy birthday to:
Jack Holden Postles who will be 11 on the 10th , and toVictoria Beardow who will be 16 on the 22nd .
Senior Citizens' Fish and Chip Lunch
The annual Senior Citizens' Fish and Chip lunch will take place on:
Wednesday 7th March
at 12.30 for 1.00pm
in the Village Hall.
Please let Jill Cheadle know by Sunday 26th February if you wish to join us -01234 720261.
Round and About
Garlic - Nature's Panacea
When most of us think of garlic it is usually in connection with cooking or vampires. I have little or no experience of the latter but have been extremely interested to learn about some of the unsung advantages of this ubiquitous root.
It is probably one of nature's best kept secrets and after centuries of unsupported claims scientists have finally concluded that garlic is one of nature's miracles.
For centuries garlic has been considered good for the circulation because it thins the blood by reducing the stickiness of blood cells. According to Oxford University it can also reduce cholesterol. Problems with the heart can drop by as much 17 p.c. Karachi University discovered that people eating garlic on a regular basis are more likely to maintain a normal blood pressure whilst those who ate little or no garlic were more likely to suffer from high blood pressure.
According to the U.S. Cancer Institute one garlic clove a day can be enough to reduce the risk of prostate cancer by 50 per cent. They found that men without the cancer were more likely to be eating garlic on a regular basis. It is believed the allium has the ability to block cancer-causing compounds from forming tumours or that they inhibit the growth of tumour cells. It is believed that garlic lovers can slash the risk of bowel cancer by as much as two-thirds.
Pre-eclampsia, which triggers dangerously high blood pressure in expectant mothers can affect as many as one in ten babies. Chelsea and Westminster Hospital suggest that taking garlic not only combats blood pressure, as mentioned above, but also encourages the growth of the baby and limits the activity of enzymes involved in abnormal pregnancies.
Two cloves of garlic a day, it is claimed, could prevent the deadly lung condition pulmonary hypertension. This form of high blood pressure begins in the lungs but can end up causing heart failure. Alabama
University has discovered that properties in garlic appear to relax the blood vessels, enabling blood to flow more freely, slashing high blood pressure readings. This smoother flow of blood also has a beneficial effect on a number of other body ailments.
Granny always used to claim that you stood less chance of catching a cold if you ate garlic. A recent experimental study group found that the half of the group supplied with garlic, over a 90-day period, contracted 24 colds compared to 65 colds in the group taking the placebo. Raw garlic also appears to be a remedy for sore throats. Chopped and mixed with water or milk the taste of the garlic is easier to take. Garlic has also been found to have a beneficial effect with preventing stomach ulcers and stomach cancer.
Not satisfied with the above success stories garlic anti-bacterial properties are now being explored in connection with the fight against MRSA.
Needless to say I am not urging anyone to go out and eat garlic in any quantity. If you wish to eat garlic medicinally this should only be undertaken with the advice of your doctor, especially if you are on blood-thinning drugs, or you suffer from high blood pressure.
Barbara Corley
Cook/Chef Volunteers Urgently Required
The Hairy Bikers caught the attention of food lovers of the whole nation with their recent "Meals on Wheels" TV campaign.
Closer to home in Harrold, North Bedfordshire, we are in imminent danger of losing a monthly lunch meeting that is used by pensioners from a wide local base. One of our cooks needs to return to paid work, the other, me, is no longer able to stand for the long periods necessary to prepare meals.
Sadly the majority of our regulars are not "well off", and the closure of our monthly 3rd Tuesday Lunches would result in 20-30 senior citizens spending yet another day at home, many of whom will be without company.
You could make a lot of people happy if you are able to produce good basic food.
Help and guidance will be made available plus regular food hygiene training.
If you feel that you can help, please contact Barbara on either 01234 708578 or 07825 617266
Walk the woof Dog walking service
House visits to let your dog out
Please call Natalia on
01234 721018 or 07545 305643
Covering Harrold, Carlton & Odell
Advance Notice: Sunday July 8th 2012
Commemorating the 10th Anniversary of 306th Bomb Group Museum, 5th Anniversary of East Anglian Air Ambulance and the Rededication of 306th Bob Group Memorial at its new site on the airfield.
To be held at the museum site on Thurleigh Airfield. A one day event with historic military vehicles, classic civilian vehicles, aerial displays and an air ambulance, Sally B support crew, catering, live music, dancing and displays of aviation art. 40's dress encouraged. The relocated 306th Bomb Group memorial will be rededicated at its new site next to the museum with veterans attending. Pre registered vehicles and under 16s admitted free. Further information and registration forms via the East Anglian Air Ambulance who will share equally all profits with the museum.
Subject to confirmation on the day; negotiations are currently taking place to secure a flypast by the Sally B.
W.I.News
At our January meeting we once again enjoyed a fun game of Kurling. Some of us need a lot more practice in the art of getting the Kurling stones onto the score mat! Barbara, Karen and her daughter Charlotte were the winning team gaining the highest score with great skill. Prizes were duly presented to them and everyone enjoyed bring and share nibbles accompanied by a glass of wine.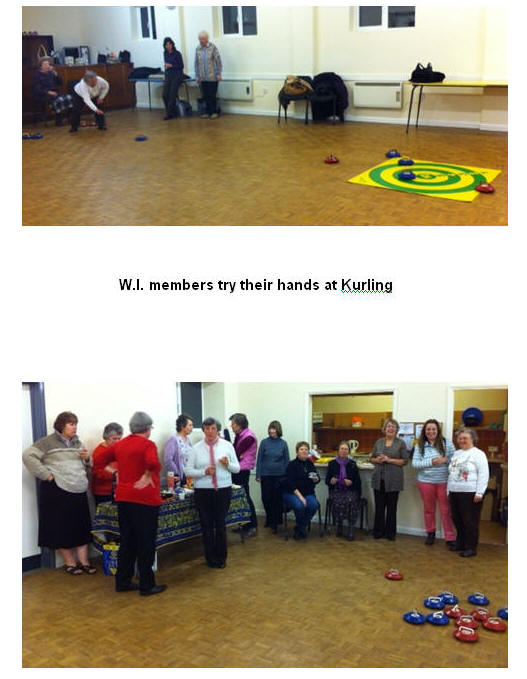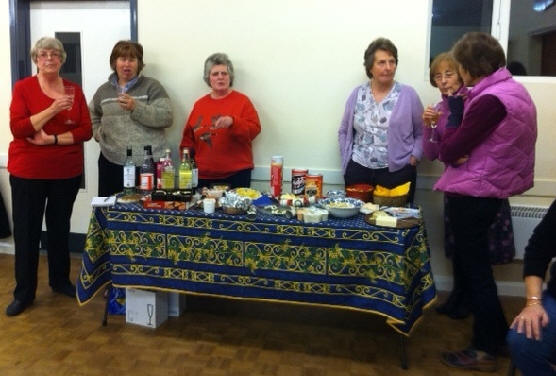 The next meeting will be held in the Village Hall on Tuesday 14th
February at 7.30 when we shall welcome Sue Chaplin, a Colour Consultant. Members are asked to bring ideas for next year's programme.
Hostesses are Christine Clark and Lynette Hall
New members are always welcome and if you need any more information please ring Rachel Halton on 720572
Birth Announcement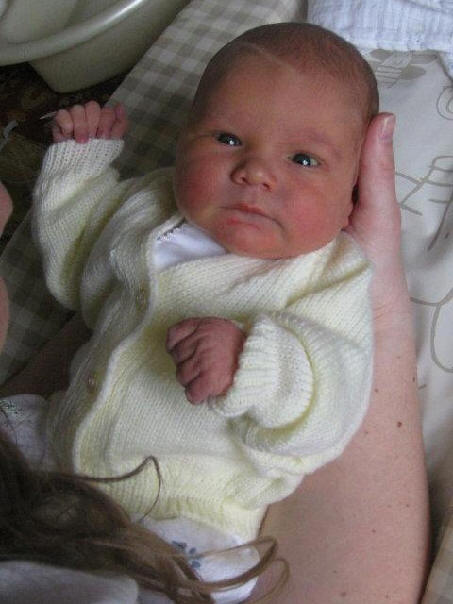 Kathy, George, Bet and Sid would like to introduce our new Granddaughter 'Edie Margaret Clark', born (eventually) on January 5th 2012 weighing 7lb 15 oz. She is already bringing a lot of joy to both
families.
Thank you for all the good wishes. What a lovely welcome to Odell for her. Kathy
Odell Parish Council News
The most recent Parish Council meeting was held at the Village Hall on Monday 16th January 2012.
Highways: Councillor Crotty has been in contact with Andrew Prigmore (Bedfordshire Highways) regarding the small delay in the implementation of the new speed restrictions within the village. We
expect to see the work carried out before February 2012.
Between the 30th January – 3rd February a temporary road closure will be in place on the Hinwick to Odell Road (C15) – from the Wollaston Road, Hinwick to High Street, Odell. This will be in operation from 8am to 6pm (specific dates and times will be advertised locally nearer the time).
Footpaths: Parish Council and Alison Foster are still working with the Bedfordshire Rights of Way Officer to implement a number of footpath issues.
Bus Services: a public meeting was held at the Harrold Centre on 9th December, attended by the Borough Councillor, Alison Foster, officers from Bedford Borough Council, Grant Palmer, Stagecoach
representatives and a good number of parishioners. Recent issues were discussed and the officials agreed to look into complaints about the timetable.
Village Hall: the Parish Council has been successful in their application to the Borough Councillor's Ward fund. Very shortly a new bench will be put in position at the village hall, together with three new rubbish bins around the village and a new salt/grit spreader for use in bad weather. Our thanks to Alison Foster for approving these items for the village.
Police: the local PCSO, Chris Warmington, is available if you need to talk to him about any policing concerns you may have. If you need to contact him please ring 01234 842865, which is the number for Riseley Police Station. Alternatively you can ring 101, which is the nationally recognised new number for non-urgent calls to the Police. Ring 999 in an emergency.
Planning applications: the Parish Clerk holds copies of all new planning applications. If you would like to see any new plans please contact me. Plans are also on the Bedford Borough Council website www.bedford.gov.uk/searchplans.
Harrold Odell Country Park: lots of work continues in the Park throughout the winter months carried out by the many volunteers of the 'Friends' of HOCP. Health walks have started again – 10.30am meet at the Café on Thursdays February 2nd, 16th, March 1st, 22nd and 29th. Conservation tasks 10am – 3.30pm on Mondays February 27th and March 26th. On 14th
February there will be a St. Valentine's Day 'Message Tree' Walk 11am – 3pm. Ring the Ranger Janet Munroe (01234 720016) for more details.
The next Parish Council Meeting is scheduled for Monday 19th March 2012, 7.30pm, at the Village Hall. As with all Parish Council meetings, parishioners are always welcome to attend. If you would like a matter discussed at the meeting please contact the Clerk at least five days preceding the meeting.
If you have any concerns or would like to contact the Parish Council please see one of your Parish Councillors or contact me between 10am and 12 noon Monday to Friday – 07791 488080.
Appointments must be made by prior arrangement please. A message can be left on the answer phone outside of these times and I shall get back to you. Alternatively, send me an email – odellpc@gmail.com
Nina Bransgrove-Knight
Clerk to Odell Parish Council
Note: New Parish Council number – 07791 488080
Harrold-Odell Country Park
Carlton Road, Harrold, Bedford MK43 7DS Email: hocp@bedscc.gov.uk Website: www.hocp.net
Tel: 01234 720016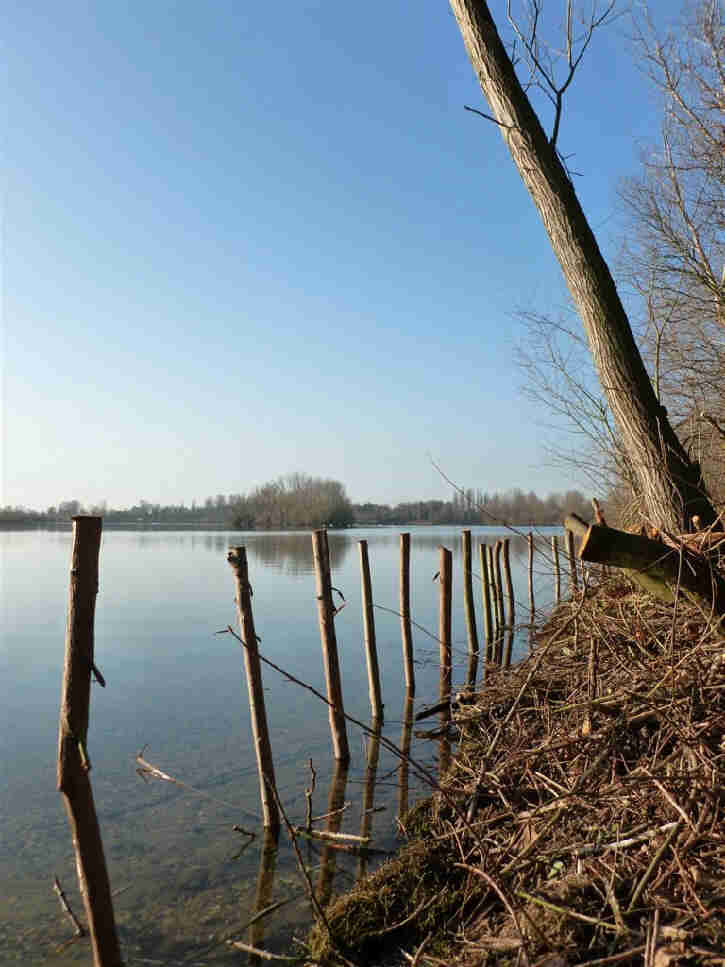 Above: Spiling Stakes
Below: Completed Spiling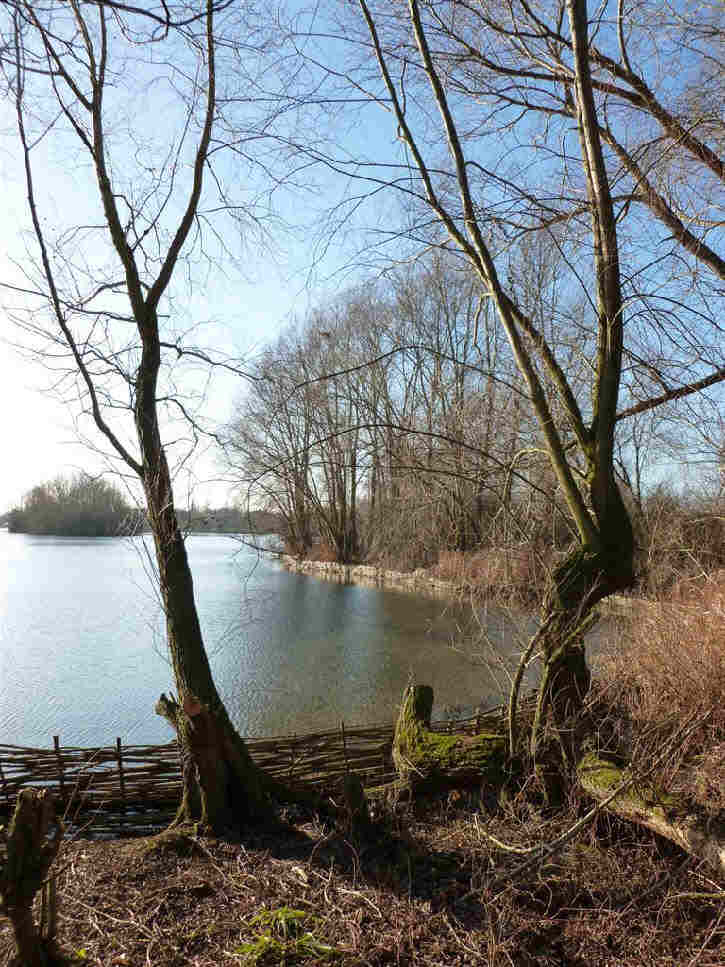 News from Harrold Odell Country Park
Another year has slipped by. The Community Orchard at Odell was 2yrs. old in January and we're hoping for a few more fruits this coming autumn (providing we don't have a severe frost in May - which
happened in 2011).
The park was packed with visitors over the New Year holiday period and it's been wonderful to see everyone blowing away the cobwebs.
Unfortunately we had one or two irresponsible dog owners who caused problems with fouling and failing to control their pets to the detriment of others. We provide free poop bags at great expense at every dog bin so there is really no excuse. Richard and I are authorised to issue fixed penalty tickets for fouling but we hope we're not forced to issue any more.
Thanks to Nina Bransgrove-Knight, Chairman of our Friends Group, we have been awarded 420 new trees by the Woodland Trust. They will be planted around the park to replace the ones we are removing or pollarding this year. 60 of them will be set aside to create a Jubilee hedge in honour of the Queen's jubilee celebrations. We have yet to decide where that will go.
For the last 3 months we have been creating almost 1km of low hurdle fencing (spiling) around the northern shore of the large lake. This is because constant wave action caused by the prevailing wind has undercut the bank. If this is allowed to continue, our trees will fall into the water more frequently as their roots become exposed and eventually the damage will begin to eat into the footpath. Once the fence is complete, we will backfill with hardcore, soil and twigs to reinstate the banks. Our thanks go to the various Friends' volunteers for their assistance in this mammoth task.
The raw material we've used comes from the willow coppice plots in the nature reserve. These are harvested on a 10year rotation. These will re-grow vigorously next year and provide new products in the future. The same applies to the mature willow that has been cut down along the lake edge. This will re-grow and any mature timber arising will be seasoned and sold next year for firewood. All proceeds are returned to the park.
The holiday period has furnished us with a large amount of lost property. We keep a logbook of everything handed in and after 2 months unclaimed goods are either taken to a charity shop or written off. All high value items are passed on to the police. Please can we ask that people enquire if they think they may have lost something in the park?
Your car park donations have helped to buy a much needed generator. This will allow us to operate electrical tools and lighting from any location in the park. In the past we have been constrained by having to usehand tools for heavy duty tasks. Other purchases this year have included 2 new storage containers, a small trailer and a water pump to assist us with tree watering. Our thanks go to everyone.
We are due to have a visit from professional tree surgeons in February to carry out urgent works in the roadside shelterbelt, Otter Holt Wood at the back of the Odell playground and along the northern shore of the large lake. While the men are working, there may temporarily, be restricted access to some areas. The work is expected to last no more than 2 days.
Finally, while you are out walking, look out for all the birds that are about this winter. There is a sightings board located to the right of the café entrance that will give you a hint as to what's about. There are
information sheets available to download from the website www.hocp.co.uk
Events
On Tuesday Feb. 14th we are holding a Valentine's Day event with Bedford Museum Education Service. This is a free event where you can come along between 11am – 3pm and put a romantic love message on specially selected trees around the lakeside path. Come to the tent on arrival to collect your love label then follow the path round the big lake to select a wishing tree specially set aside your messages. For further information either call 01234 720016 or e-mail janet.munro@bedford.gov.uk
Health Walk dates:
Feb. 2nd
Feb. 16th
Meet at the café entrance at 10.30am and walk for an hour to improve your health and well-being and meet new people. There is an option
afterwards to have coffee and a natter in the café. Leader Janet Munro Tel. 01234 720016 or e-mail janet.munro@bedford.gov.uk
Friends Conservation Tasks
Meet on the last Monday in the month (February 27th this month) at 10am in the café. If a bank holiday then we meet a week earlier. Bring a packed lunch, warm clothing and sturdy footwear. Refreshments
provided. Janet Munro, Ranger
Village Hall
The Village Hall AGM will be on Tuesday 24 April.
Events in February
The very popular Quiz Night returns on Saturday
Feb 25th.
As usual, teams of 6 maximum.
Time: 7:30 for 8:00pm
Tickets: £2.50 per person
Contact: Rob, tel. - 720730-to book a table.
The Mill Theatre, Sharnbrook
Reg. Charity No 242164
Season 2012
Coming in March:
David Copperfield
Tuesday 27th – Saturday 31st March
Time: 7.30pm – Note the new time
Matthew Francis' enthralling dramatisation of Charles Dickens' beloved novel
Directed by David Midlane
Tickets will be available from Monday 20
th
February at:
Sharnbrook Post Office – in person
Bedford Central Box Office 01234 269519*
10 % discount for 10 or more (excluding Charity performance)
*2 wheelchair spaces, easier access seating Rows A – C; hearing loop Rows A –E.
Diary
2nd 10.30am Health Walk HOCP
4th 9.45am All Saints' Amblers meet at The Rose and Crown, Ridgmont
8th 10.30am Meeting Point at Jane Smith's, 4a Horsefair Lane
14th 7.30pm W.I. at Village Hall
14th 11am HOCP Valentine's Day Event
16th 10.30am HOCP Health Walk
22nd 10.30am Meeting Point at Catherine's, Manor Cottage, Harrold
25th 7.30pm Village Hall Quiz
27th 10am HOCP Conservation Tasks Day
27th 7.30pm Lent Course, 3 Copper Beeches, Emmaus
29th 1.30pm " " 32 Rectory Close, Carlton
29th 7.30pm " " 30 Orchard lane, Harrold
March
1st 10.30am Lent Course, 40 High Street, Harrold
7th 12.30pm Senior Citizens' Fish and Chip Lunch, Village Hall
Magazine Deadline
Please send all entries for the March magazine to Tricia Hudson (mag1 at odellbeds.net) or Catherine Corkery by February 12th at the latest. May we remind you that the editorial team exercises the right to edit, shorten or alter any items that are submitted. Also, the opinions expressed in the articles are those of the contributors and are not the responsibility of the editorial team.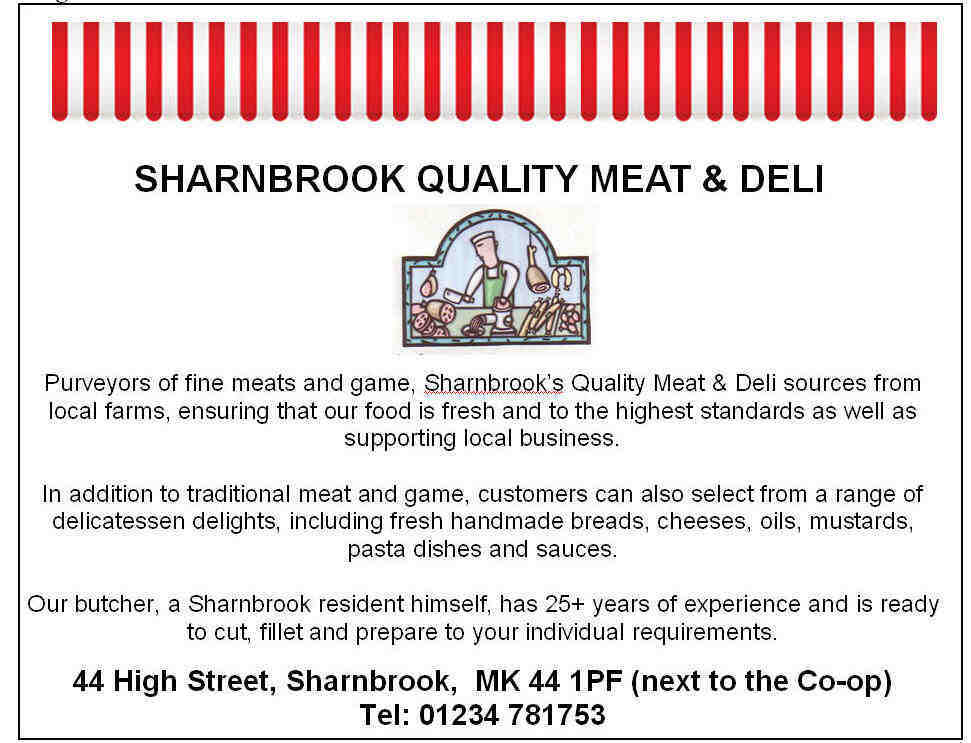 Alex Stubbs Flooring

Carpets, Vinyls, Laminates, Safety Flooring, Adaptions, Refits, Repairs

Supplied and Fitted

07976 260572

01234 240954

Great local pubs

<![if !vml]>
<![endif]>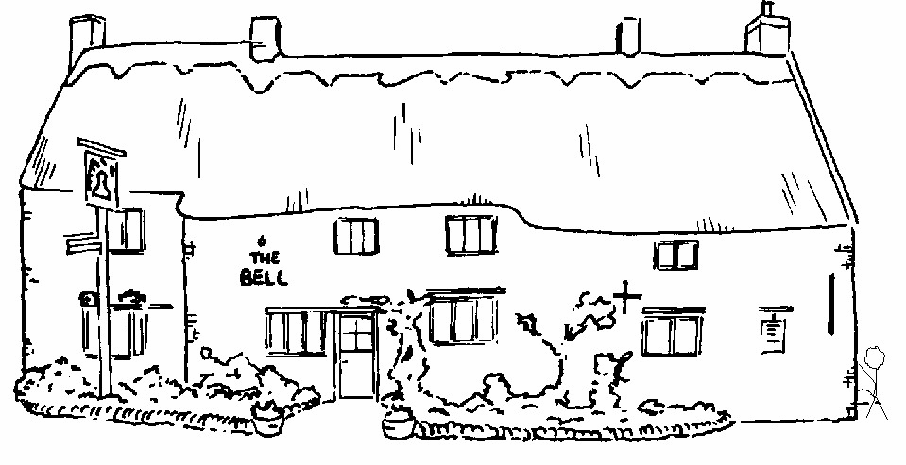 The Bell in Odell
As Featured in the 2010 Good Beer Guide
With the relaxed charm of a village local and a varied menu of
quality, home-cooked food you won't find any gimmicks here
just a Great British Pub!
Abbot Ale, IPA & Changing Seasonal & Guest Ales
Telephone 01234 720254
---
Last revised: February 03, 2012.