WELCOME TO OUR USA COUSINS
This page is aimed at those of you in the USA who have historical connections with Odell - especially those of you in Concord MA which was founded by Peter Bulkeley from Odell in 1635. We welcome visitors to Odell which these days is about half the population it was in 1635! Anyway you will find a welcome in The Bell and of course in All Saints Church.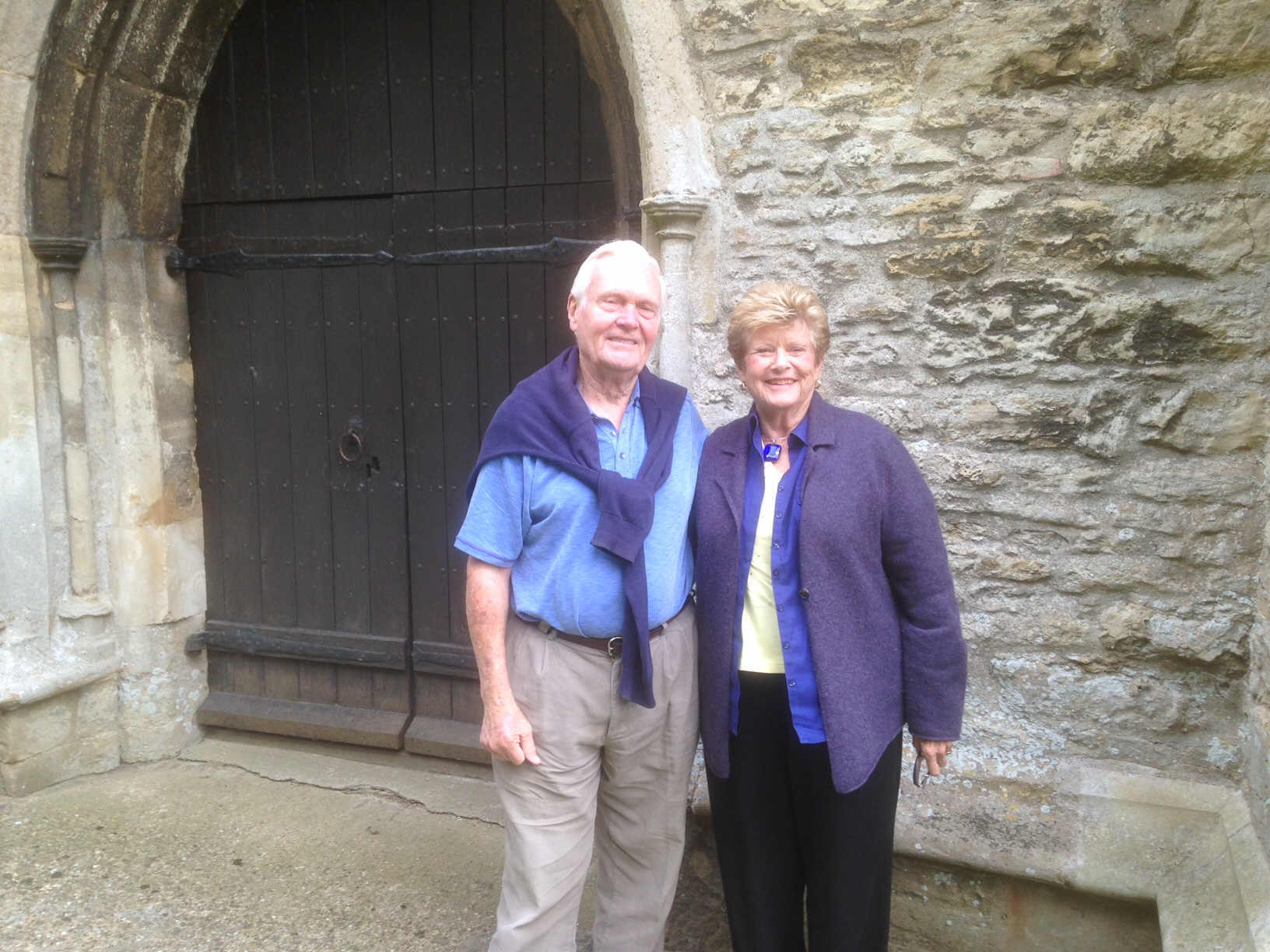 Above: Bob and Liz Craven from Pasadena who visited in August. Bob's ancestors were Odells who ended up in Missouri where he was born.
Travel from London:
Nearest railway station is Bedford with trains running from London St Pancras every 15 minutes (journey time 1 hour) A taxi from Bedford to Odell costs around £18 and takes 15 minutes.
Nearest hotels are Sharnbrook (3 miles) http://www.thesharnbrookhotel.com/ and http://www.millhouse-riverside.co.uk/
and Milton Ernest (4 miles) https://www.oldenglishinns.co.uk/our-locations/the-queens-head-milton-ernest
Read about life in rural England 100 years ago in this novel by an author who still lives in Odell (available for Kindle)
Click here for travel tips for Americans visiting the UK (I don't agree with it all and it is 11 years out of date but much of it is quite true/amusing!)
---
Last revised: August 29, 2014.