CHURCH NEWS - November 2002
From the Rectory
November 2002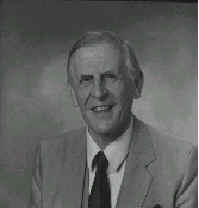 Dear Friends,

Many of you will be aware from the newspapers of the furore in the Church of England over the appointment of the new Archbishop of Canterbury, Dr Rowan Williams. Dr Williams is the present Archbishop of Wales and by all accounts a highly competent scholar. Why then the furore?

For the last thirty years, there has been a growing and intense campaign for the recognition of homosexuals in the Anglican Church. Initially, the campaign was conducted in the Episcopal Church of the United States but American campaigns have a habit of drifting over the Atlantic and spreading far and wide.

The matter has now reached crisis proportions and threatens to split the world-wide Anglican Communion. This is not just my opinion but that of the present Archbishop of Canterbury who retires at the end of October.

The crisis is particularly sharp in the mission Churches that now outnumber the British and American Churches. It is also reflected in a wide number of influential parishes in this country. Surely, this is a storm in a tea cup? Not so. The matter is very serious and threatens the basic life of the Church.

The issue centres around the question of revelation. We can sum this up in a number of small questions. The first question is whether there is a God? The second is has he spoken and declared his will? The third is what has he declared on any subject? As Christians we believe that there is a God who has created all things. Secondly, we believe that God has spoken through apostles and prophets and finally through his Son the Lord Jesus Christ. What we believe on any subject can be determined by searching the Scriptures.

On this subject there is no possible doubt whatsoever. Both Old and New Testament condemn the practice. There are many other wrong practices condemned such as adultery and fornication. Marriage is declared to be the God ordained way of sexual relationship. For those outside these bounds there is the message of reconciliation and forgiveness through Christ and the blood of the Cross. The message of the gospel (good news) is that we do not have to strive to get better but God forgives when we ask and grants us Christ's righteousness.

How does this affect Dr Williams as the Archbishop elect and the principal bishop of the Anglican Communion? Put simply, Dr Williams does not hold to this biblical understanding of moral conduct. What then does Dr Williams believe? Fortunately, we are not left to drift on a sea of uncertainty. In a lecture given to the Lesbian and Gay Christian Movement some years ago Dr Williams proposed the idea that sexual relationships are simply there for pleasure but that the Jewish and Christian scholars have taken a narrow view and determined that this should only take place to reproduce the human race. So, if homosexual relations create pleasure, which appears to be the only standard that Dr Williams recognises, then they must be sanctioned as normal.

While we agree that some mediaeval theologians had very strange views, this is a far cry from agreeing that Dr Williams' views are right. To say that sexual relations are pleasurable is one thing but to imply that this is the only reason is another. In fact, the Scripture assigns the reproduction of the human race to one important facet of such relationships. What is regarded as most important is the binding together of the man and woman as 'one flesh.' That is the purpose of the creation of male and female by God. That is the purpose of marriage.

This is the teaching of the apostles and the Church throughout the ages. To deny the teachings on the basis of modern philosophical development is to separate oneself from the teachings of the apostles and prophets and Christ himself. It is that which causes the problem for the whole Anglican Communion. Let us pray and hope that this matter may be resolved satisfactorily.

Sincerely, David Streater

I am always ready to discuss any point arising from my letters.

The Prayer Chain

The Prayer Chain is there if you need prayer for yourself, for others or for members of your family. Please don't ask for prayer outside your own family without people's permission. To have a number of people pray just telephone David (720234) or Dennis (822992).

Church Opening

Many of you will know that because of the problems of vandalism and theft from Churches generally, the Parish Church is kept locked. Unless there is a specific reason for opening it earlier, it will be opened for Sunday and occasional services half an hour before the Service is due to start.

Confirmation

If there is anyone considering confirmation please would they contact David.

News from St. Albans Diocese

Diocesan Synod

. Diocesan Synod, held on Saturday (October 12th) voted in support of the Anglican-Methodist Covenant progressing, agreed the Diocesan Common Fund budget for 2003, and supported a resolution expressing 'profound sorrow and dismay at the continuing violence in Israel/Palestine', and encouraging parishes to play their part in working for peace. A full report of the Synod, including presentations and other matters discussed, is being compiled on www.stalbans.anglican.org

Chaplain for deaf people. A chaplain for people with hearing disabilities is to be commissioned. She is the Revd Brenda Tipping, who works as Manager of Sensory Disability Service for Herts County Council, managing services for deaf, blind and deafblind people. Brenda, who is herself deaf, will be commissioned on Sunday November 10th at St Andrew & St George's Church, Stevenage. She can be contacted at 250 Grace Way, Stevenage, Herts, SG1 5AJ, fax 01438 368516 or e-mail ken@tipping1941.freeserve.co.uk

Christian/Muslim agreement. Christian and Muslim leaders in St Albans have signed a declaration, committing themselves to co-operation and dialogue. It follows several meetings between a group of ministers from the city's Christian churches, and leaders of the Islamic Centres. The declaration affirms the leaders' wish to build closer links between their communities, and to improve understanding between the city's Christians and Muslims. More information at www.stalbans.anglican.org and in November's SeeRound.

Call for linguists. People who can speak one or more European foreign languages are being sought by the Diocesan Europe Group. It is setting up a database of men and women willing to help interpret at meetings.Clergy and lay people regularly visit the diocese and parishes from a variety of European countries, so people who could offer their language skills once or twice a year are in demand. For more information, contact Helen Hutchison on 01727-869645

Harvest Appeal. The work of St Francis Hospital, Zambia, will feature in 'Hope +', an event organised in conjunction with this year's Harvest for the Hungry appeal. The Benedictine Choir from Kwa Zulu Natal will be singing at the afternoon event which focusses on living with HIV/Aids, being held at the Oval Community Centre/All Saints Church, Stevenage on Saturday December 7th from 2.30 to 5 pm. Admission is £4, with concessions £2.50. More information from Gylyan Boielle on 01438 356584 or Sue James on 01908 608135.

World Aids Day. This year's Cathedral evensong for World Aids Day is being held at St Albans Abbey on Sunday November 24th at 6.30 pm.

Wellsprings. Courses being held at 'Wellsprings,' Hockliffe, near Leighton Buzzard, Beds this term include 'Stained Glass' on November 23rd, run by Anna Conti, an experienced stained glass artist, and a 'Quiet Day for Advent', on December 7th, led by Angela Walker, who has several years' experience in advanced clinical aromatherapy, and Sister Johanna, a prison chaplain who is trained in guided Ignatian spiritual direction. More information from Ann Bowes on 01525 210711 or hockliffe@aol.com

Young People's Events. A eucharist in St Albans on Saturday November 9th involving 'installations, dj worship and taize'; an ecumenical event featuring rock band Kato, in London Colney on Sunday November 3rd; and a TV/video training course in London Colney on November 22nd/23rd are among forthcoming events for young people. More information from Dave Green on 01707 386016 or dave.green@voicemail.org.uk

Common Worship. A training day, organised jointly by the diocese's Liturgical Committee and the Royal Society of Church Musicians on 'Music for Common Worship' is being held at St Andrew's, Bedford, on Saturday November 16th from 9.30 am to 4.30 pm. The day is aimed at clergy, organists, choirs and those involved in leading music. More information from Jenni Blaxland on 01727 854532 or jblaxland@stalbans.anglican.org

Office Vacancies. Diocesan Youth Officer Dave Green is seeking a full-time secretary/PA at Welwyn Garden City - "someone with a heart for young people and the admin skills to make the things we do, work". Details from Dave Green on 01707 386016 or email: dave.green@voicemail.org.uk.

Nigel Guard, Stewardship Officer at Holywell Lodge, St Albans, is looking for a part-time secretary on 17+ hours a week. Details from Nigel Guard on 01727 854532 or nguard@stalbans.anglican.org

Websites. Congratulations to the churches in Welwyn

(www.welwyn.org.uk) and St Michael's, Bishop's Stortford, (www.saintmichaelweb.com) who finished runners-up out of 600 entries in Ecclesiastical Insurance's competition to find the best parish website. Full details via the diocesan website.

SeeRound. 'Don't forget those in prison' is the call from a clergyman who is a prison governor, featured in the November edition. There is also a letter from the Bishop of Hertford, an update from the recent Bishops' Conference, a Bedford church shares its experience during a vacancy, plus numerous parish news items, events and updates - and more information about the items included in e-Round. Peter Crumpler,
Communications Officer Diocese of St. Albans.
Church Appeal for Funds
Those of you who found time to read the programme for this year's Fete will already know about the appeal which is being launched to conserve and reinstall the medieval stained glass which has been removed for safe keeping, and also for other window repairs, internal redecoration and a new heating system.
Although we have already attracted good support from outside sources for the work on the stained glass, and hope to get more both for this and the other work, it is important that the village is seen to be making a significant contribution to maintain what is, after all, mainly a village asset, where christenings, weddings and funerals have taken place over the passing centuries and will hopefully continue to do so for many hundreds of years to come.
The current target is £25,000, and it is planned to take other steps later to make the church building fit for the future, including the provision of a water supply and toilet facilities which still have to be planned and funded.
The churchwardens would like to thank all those who have given so generously to the appeal.
Please keep the donations coming in! Jill and Keith.
Meeting Point
November.

Tuesday 5th 10.30am at Jill Cheadle's, Rectory Farm.

Wednesday 20th 10.30am at Catherine Corkery's, Manor Cottage, Harrold.

December

Tuesday 3rd 10.30am at Eileen Shakespeare's, Corner House, Wymington Park, Rushden.

Visit from old friends.

It was good to see our old friends Graham and Daphne Cansdale on October 20th. Graham and Daphne had taken a trip down from their home in Yorkshire to stay with relations in Sharnbrook but found time to come and visit their friends in All Saints' Church, Odell , and join in with the morning worship.

North Beds Healing Group - Wholeness and Healing

Further enquiries to Liz Dodwell (720640) or Carol Ormond (720409)

Senior Citizens Christmas Lunch in Village Hall.

There will be a Christmas lunch for senior citizens in Odell Village Hall on Wednesday 4th December. More information to follow. Enquiries to Valerie Streater, 01234 720234.

Coffee Morning Thanks.

Jill Cheadle would like to thank all those who supported her coffee morning on October 12th.

£100 was raised for 'Guide Dogs for the Blind'.

Our Giving in November

will be shared between the British Legion Poppy Appeal and the Ex-Services Mental Welfare Society.

Many still depend on these two organisations for all kinds of help including medical care and your generous giving enables continuous support for those damaged in body, mind and spirit by the ravages of war.

Looking to Jesus

Need a nail?

"May I never boast except in the cross…" Galatians 6:14 NIV

The youth pastor was concerned that the beaches of Florida, the site of their upcoming evangelism trip, would distract his kids from their purpose, so he made a big wooden cross. Just before they climbed on to the bus he said to them, "Our reason for going is to lift up Christ, so we're going to take this cross with us everywhere we go."

Feeling awkward and insecure, the kids dragged the big cross on to the bus. It banged against the seats all the way there. It went with them into restaurants. It stayed with them overnight. It stood in the sand as they shared their faith with thousands of other kids who'd come for the spring break. At first, it embarrassed them. Then gradually it became a point of identification; a constant reminder of Who they belonged to and why they'd come.

The night before they went home, the youth pastor handed each kid two nails and and said, "If you're willing to commit your entire life to Christ, I want you to hammer one nail into the cross, and keep the other one with you as a reminder of this commitment."

Fifteen years later a successful stockbroker called the youth leader and said, "I still have that nail. Whenever the pressure is on, or I'm tempted to go astray, I just reach into my pocket and feel it, and immediately I'm reminded that the core of my life is – commitment to Christ." Do you think maybe you need a nail too?

Printed with kind permission of United Christian Broadcasters and taken from " Word for today"

Telephone No. 01782 642000.

Amongst Ourselves

We say good bye to Myrna and Brian Horne who have moved to Porlock, Somerset, to be nearer to their family. Myrna will be greatly missed for her help within the church and for baking etc. for many functions. We pray God will bless them with health and happiness.
Anne Turner
Flower Rota November.
The key for the church is at The Rectory and if you have any problems please contact Jane Eshelby on 01933 410959. The only flowers that need attention are the two vases up by the altar and the large vase behind the lectern.
3rd Margaret Jones 10th Carol Ormond
17th Tricia Hudson 24th Jane Eshelby
Christian Family Care Hamper Coffee Morning

You are warmly invited to the

Christian Family Care Hamper Coffee Morning at

Hobbs Green Farm on Friday 6th December

from 10.30 – 12.00. Admission free.

Please come and enjoy a cup of coffee and if you can, please bring with you a gift that would go towards making up a hamper for the mothers and children at Christian Family Care.

Birthdays

We send our love and "Happy Birthday" wishes to Georgina Ardley who be celebrating her 3rd birthday on 29th November.

Diary

2nd 6.00pm Bonfire Night Party, The Park, Moggerhanger.

5th 10.30am Meeting Point at Jill's, Rectory Farm.

12th 7.30pm W.I. Village Hall.

14th 9.30am Bedford Farmers' Market, St. Paul's Square.

20th 10.30am Meeting Point at Catherine's, Manor Cottage, Harrold.

December.

3rd 10.30am Meeting Point at Eileen's, Corner House, Wymington Park, Rushden.

4th Tba Senior Citizens Christmas Lunch, Village Hall.

6th 10.30am Christian Family Care Hamper Coffee Morning, Hobbs Green Farm.

6th Tba Christmas Disco, Village Hall.

Magazine Deadline

Please send all entries for the joint December/January magazine to Tricia Hudson (patriciahudson@kbnet.co.uk), Anne Turner or Catherine Corkery by November 12th at the latest. May we remind you that the editorial team exercises the right to edit, shorten or alter any items that are submitted. Also, the opinions expressed in the articles are those of the contributors and are not the responsibility of the editorial team.

electronic mail address


jh@ti.com

FAX number
01234-721004

Back to the Odell Home Page
---
Last revised: November 10, 2002.