CHURCH NEWS - March 2002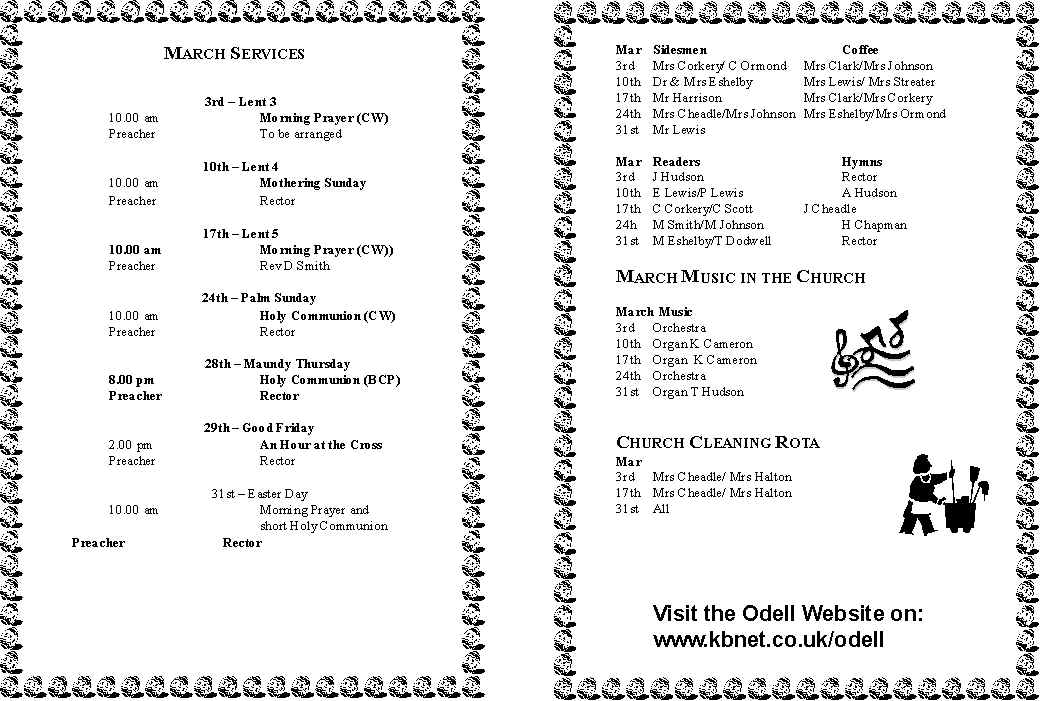 From the Rectory
March 2002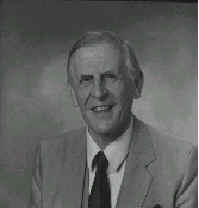 From the Rectory
March 2002
Dear Friends,
I have been looking at some key Christian doctrines over these last months. In looking at them, it is interesting to note two things. The first is that Christian doctrines developed through the centuries and secondly that God raised up particular people to set these out clearly in response to wrong teaching.
A word of caution is needed because while it is true that various doctrines developed slowly as Christians learnt more and more from the Scriptures, it is not true that the faith did not exist before their development. On the contrary, these truths were held in faith personally by Christians but what was needed was that these personal Scriptural beliefs should be clarified and set down so that others might learn and come to faith and assurance in Christ.
At the same time, there were pagan forces that attacked the Christian faith from outside the Church. There were also hostile forces of false philosophy within the Church. Both groups had to be dealt with and Jude's letter exhorts Christians, 'earnestly (to) contend for the faith once delivered to the saints.'
Once the doctrine of the Trinity and the Person of Christ had been established, it became necessary to define what was the spiritual state of man before God. Augustine taught that God's unmerited mercy (grace) was essential to make man alive spiritually. The focus in this work of redemption (buying back from sin and rebellion) is the atoning work of Christ on the Cross. We call it the atonement (at-one-ment). The great Bible translator into the English language, William Tyndale coined this word. Possibly a more understandable word is reconciliation.
Reconciliation is where two parties are enemies of one another. The cause of the problem is removed and the two parties are reconciled to one another. The death of Christ on the Cross pays the price of sin and whenever and wherever faith is exercised in Christ as Saviour and Lord there is reconciliation between God and man.
This is clearly shown to be an early Christian understanding. A second century epistle states that, 'He himself took on the burden of our iniquities, he gave himself to be a ransom for us, the Holy One for transgressors, the Blameless One for the wicked, the Righteous One for the unrighteous….' This doctrine of the atonement began to be understood and stated.
It was not until the eleventh century that Anselm, who was consecrated Archbishop of Canterbury but preferred to live in France set about stating the doctrine. What he said in his book, 'Why did God become Man?' was that Christ made satisfaction for sin and merited salvation for his people. His reasoning was that if it was necessary for God to become Man and to die on the Cross, then the reason must lie in the nature of God (holiness) and also in the nature of Man (sinfulness). As this problem was so profound, only one, God himself becoming Man , could meet the difficulty. The children's hymn sets this out very clearly:
There was no other good enough
To pay the price of sin.
He only could unlock the gate
Of heaven and let us in.
While there has been some development of this doctrine, essentially that which Anselm laid down is the basis of our present orthodox understanding. Added to Christ's death on the Cross is his willing obedience to God. It is both Christ's obedience and death that creates a perfect basis for our acceptance with God. This puts us right with God in the presence of his own eternal law. How do we know that this is so? The Scriptures confirm it and the resurrection of Christ demonstrates it to be true.
I wish you a very happy and blessed Easter,
Sincerely in Christ, David Streater
I am always ready and happy to discuss any matters on which I have written.
Senior Citizens' Christmas Lunch
Thank you for your donations - £40. was sent to the Stroke Association.
Valerie Streater
Service Changes
From the beginning of January, those services that have been taken from the Alternative Service Book will no longer be used. From January 1st ASB Services will be replaced by Common Worship Services. The new Services will bear a very close relationship to ASB and there are no major surprises planned. The Book of Common Prayer 1662 remains as a statutory Book of Services.
The Prayer Chain
The Prayer Chain is there if you need prayer for yourself, for others or for members of your family. Please don't ask for prayer outside your own family without people's permission. To have a number of people pray just telephone David (720234) or Dennis (822992).
Church Opening
Many of you will know that because of the problems of vandalism and theft from Churches generally, the Parish Church is kept locked. Unless there is a specific reason for opening it earlier, it will be opened for Sunday and occasional services half an hour before the Service is due to start.
Easter Pilgrimage to St. Alban's Abbey
Hundreds of pilgrims are expected to make their way to St. Alban's Abbey for the diocese's annual Easter Monday Pilgrimage. The all-age event culminates with a short service in the Abbey. This year's
theme is 'The Wise Fool' to mark the April 1st date. Pilgrims are invited to gather on Abbey Orchard at 1pm with a picnic and, at 2.30 pm, to process singing into the Abbey. The event is expected to finish at around 4 pm. More information from Jackie Reeves, one of the organising group, e-mail: reeves@whipsnade.freeserve.co.uk
Abbey on Air
BBC TV will be broadcasting live the 10 am Easter Sunday Eucharist from St Alban's Abbey - and will be returning on Easter Monday evening to record a 'Songs of Praise' programme for broadcast during April.
Bishop Retires
The Rt. Revd John Richardson, Bishop of Bedford, retires this summer after more than eight years as a bishop and over 39 years in Holy Orders. A farewell service will be held at St Paul's Church, Bedford on Saturday July 13 at 5pm. For more information see the diocesan website: http://www.stalbans.anglican.org
and the March edition of 'See Round'.
125th Anniversary
A special anniversary prayer card will be distributed to churches across the diocese this spring as part of the celebrations to mark the 125th anniversary of the diocese. Parishes will be encouraged to use the prayer at a service on Sunday June 23rd, during the weekend designated as a special focus for the anniversary. The Rose Service on Abbey Orchard at 3 pm - with activities from 2pm - on Sunday June 23rd will be a chance for children to celebrate the anniversary.
Day Conference
All those holding a current Bishop's licence in the diocese will receive an invitation to attend the Bishops' Day Conference on 'Only Connect - Communicating the Christian Faith in the 21st Century', on Wednesday September 4th at Haileybury College, Hertford Heath. The day has been organised following the postponement of the residential conference planned for this autumn. Further information and a booking form will be included in the March diocesan mailing.
Youth Centre
Lengthy discussions with English Heritage have slowed progress on the redevelopment of the diocese's Chellington youth centre, near Carlton, Bedfordshire. Supporters hope that revised plans will be given the green light. The centre closed at the end of 2001 and needs extensive upgrading to meet current requirements for a modern residential youth centre.
Children's Work Training Sessions.
Saturday March 9th, Shefford, Beds.
Jenny Dann, composer and songwriter, shares how children receive and respond to God's message by making a song of it.
Saturday April 20th, Norton, Herts.
Using ribbons and flags in worship, with dance teacher Kitty Morgan.
Saturday May 18th, Hoddesdon, Herts
Bible fun for the very young, with Vicki Howie.
Each session costs £3 and runs from 9.45 am to 12.45 pm. More details on 01707 332321, or you can e-mail:
childrenswork@stalbans.anglican.org
Diocesan Retreat
The Revd. Canon Anthony Hulbert, Vicar of Leighton Buzzard with Egginton, Hockliffe and Billington, will lead a Diocesan Retreat – with help from the poetry of David Scott, priest and poet - at St Francis' House, Hemingford Grey, Huntingdon, from June 19th to 21st. The cost will be £79.
Application forms and more information from Bob Ogden, 21 Oakridge Avenue, Radlett, Herts, WD7 8EW, or phone 01923 856039.
Prayer event
Planning has begun for a second 'Exploring Prayer' day at St. Alban's Abbey, being organised by the Diocesan Initiatives in Sprituality. The date has been set for Saturday May 10th 2003. Last year's event attracted 560 people - with 160 more having to be turned away. More information from Laura Hart 01727 830802.
E-mail:lhart@stalbans.anglican.org
Communicate!
The next Communications Skills training day, organised by the Beds & Herts Churches Media Trust, will be held on Saturday March 16th in St. Albans. The course offers an introduction to working with the media, church magazines, websites and other forms of publicity. The course costs £5.
Further courses will be held in Bedfordshire and Hertfordshire later this year. For more information and to book for the March course, contact Buzz Coster on buzzcoster@commskit.org.uk or phone 01923 775908.
March SeeRound
Bishop of St Albans encourages closer links with Europe...former race relations officer instituted to Luton church...churches win prizes for making headlines...clergy learn how to stay safe...new Chancellor appointed...how to shake up a passionate aardvark. Copies being distributed shortly.
Issued by:
Peter Crumpler, Communications Officer, Diocese of St. Albans.
41 Holywell Hill, St. Albans, Herts. AL1 5HE
Tel: 01727 869506; Fax 01727 844469, www.stalbans.anglican.org
Meeting Point
March
Tuesday 5th 10.30am at Jane Eshelby's, Newton House, Avenue Rd., Rushden.
Wednesday 20th 10.30am at Catherine Corkery's, Manor Cottage, Harrold.
April
Tuesday 9th 10.30am at Eileen Shakespeare's, Corner House, Wymington Park, Rushden.

Easter Week in All Saints,' Odell

Maundy Thursday

There will be a service of Holy Communion (Book of Common Prayer) at 8.00pm in the church.

Good Friday 29th March

"An Hour at the Cross" – a service of readings, prayers and devotional music from 2.00 – 3.00pm.

Easter Saturday 30th March

Church decorating will take place from 10.00am in All Saints' Church. Please come along with or without flowers and greenery to help make the church beautiful for Easter day. Children welcome to come and help create the Easter garden in the church.

Easter Sunday 31st March

We will be celebrating Easter Day in All Saints' with a short service of Morning Prayer at 10.00am, followed by a shortened Holy Communion (BCP).

Everyone welcome.

Women's World Day of Prayer

"Challenged to Reconcile"

Harrold Chapel, 10am, Friday March 1st

(Interdenominational Service)

Speaker: Liz Dodwell

Men also welcome. Refreshments afterwards

This subject seems particularly appropriate in the present political climate. This year the service has been prepared by Christian Women of Romania, which may explain the choice of our speaker!

Those in what was the Eastern Bloc should be able to teach us a lot about the need for reconciliation in countries that were suppressed under communist regimes. Now that they are 'free' yet many of them practically very poor, they are encountering the need to build bridges between different communities and also between Christian denominations. The work of our local Romanian charity has brought some people from our area into contact with these conflicts and problems, and, hopefully, practical experiences in these fields can throw light on this difficult subject.

All very welcome.

Celebration of Christian Healing in St. Albans Abbey

As usual a good number of our congregation, their family and friends made the long trip to St Albans for this annual special Healing Service, and, as usual, it lived up to expectations. The group One 2 One led the worship in a gentle and sensitive way, and the combination of the pomp and majesty of the Abbey, including literally clouds of incense,.and the sincere messages preached by Gareth Tuckwell and Eileen Shaughnessy made the occasion very memorable.

Gareth spoke on Health and Healing, particularly reminding us that we are all broken in some way and we need to make two journeys - the first inward and personal with God, and the second outward leading to ministry to others. He drew from the example of John the Baptist and spoke of those who had found spiritual and emotional healing through their physical sickness. True Healing comes through Jesus. Particularly in our church congregations and communities, we need to combine worship, love, fellowship, reconciliation and prayer as part of our Ministry of Healing. We also need to address our own state of

broken-ness, as we strive to create God's Kingdom.

Eileen gave a personal testimony of how the healing of her back problems led her to follow a calling to work in the Healing Ministry and open a Centre for Prayer at Cockfosters where, in the last 12 years, 35,000 people have come for prayer and ministry.

After the Service many people came forward for ministry as the Abbey slowly emptied. Liz Dodwell

North Beds Healing Group - Wholeness and Healing

A One Day Introductory Course on the Healing Ministry will be held at Tony Smith's church, St Mary's, Rushden, on Saturday March 2nd from 9am to after a service at 4.30pm. Price is £3. Contact Tony for details (01933 314292).

A Basic Course on the Healing Ministry is to be held in Bedford, at St Andrew's Church, on Wednesday evenings April 10th, 17th, 24th, May 1st, 8th and 15th, starting at 7.45pm. Run by the St Alban's Diocesan Group for the Ministry of Healing, it will use their Forward in Healing course.

This six-part course on the Christian Ministry of Healing aims at broadening understanding, building confidence, and fostering the ability to listen and pray effectively. It is a practical course, involving worship, teaching and work in groups. Small groups of people who expect to work together will be particularly welcome, as will individuals who wish to prepare themselves to join an existing church ministry team. The fee for the whole course is £20, to include a copy of the revised edition of the booklet 'Forward in Healing'.

Please contact Carol Ormond (720409) or Liz Dodwell (720640) for further details.

For more information about the North Beds Healing Group or any of these meetings please contact Liz Dodwell at Watermead, 41 Odell Road, Harrold, Bedford MK 43 7DH (telephone 01234 720640 and e-mail: TimandLizDodwell@compuserve.com) or Revd D Mason, 2A Devon Road, Bedford (telephone 01234 309737 or e-mail david@devon.powernet.co.uk

Aid for Romania from North Beds

Posh Supper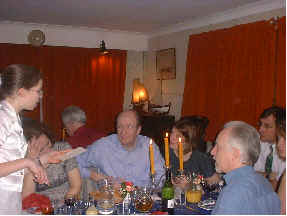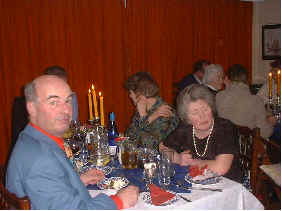 Our thanks to everyone for their support of the Posh Supper. We are thrilled with the way everyone has once again supported us by coming, giving money, donating nearly all the food and helping with the preparations and clearing up. This year we may have only entertained 38 people, but at least eighteen people helped with the preparation of food and sorting out the house, including nine very noble people who made food and didn't even come! During the evening we had four young staff who served and generally looked after us in a very professional way. Jenny Creasey entertained us with some delightful melodies on the piano. We sold some cushions covers and honey - but there is still some left. The best news is that we made a profit of over £698 w hich is just wonderful. As expected we have lost some of our original sponsors and we are now supporting 4.5 families from central funds. The profit from the supper covers nearly 3 families for a year, which will make all the difference, and enable us to keep up the welcome extras. Since then a year's sponsorship has come in the post so that makes things easier still.
Once again thank you for your support.
Liz and Tim Dodwell
Church Annual General Meetings
This year our usual two meetings will be held, after coffee, in the Village Hall on Tuesday April 23rd from 7.30pm.
The Meeting of Parishioners, for the Election of Churchwardens, will come first, and is open to anyone resident in Odell Parish or on the new Electoral Roll. This year nominations must be in writing with proposer and seconder, from those eligible to vote, and must include a statement from the nominee that he/she is willing to stand.
This will be followed by The Annual Parochial Church Meeting which is only open to those on the new Electoral Roll. After all the normal reports have been presented, the rest of the Parochial Church Council, sidesmen and Deanery Synod reps will be elected.
It's actually quite an interesting meeting, so why not come, and even offer to join the PCC?
The New Common Worship Services
We are now using two new, but quite familiar and not so entirely new, services for our Modern Communion and Family Service, usually on the 4th and 1st weeks of the month. The ASB version of Morning Prayer, which we have been using for some years, fits the criteria for the new services so we are continuing to use that service on the 3rd week. On the 2nd week we still hold our communion service according to the Book of Common Prayer. So nothing has changed that much!
Church Electoral Roll
As mentioned in last month's magazine, this is the year when we need to compile a new Church Electoral Roll. It consists of residents of Odell, and those who are churchgoers but live elsewhere, who wish to be voting members of the Church of England. This year there are also some questions about ethnic origin, which will contribute to a survey that is being prepared by the Church of England.
Briefly, you qualify to be on the Roll if you are baptized, 16 years old and one of the following applies:
1) You live in Odell and are a member of the Church of England or a Church in communion with it, or one that subscribes to the doctrine of the Holy Trinity, and consider yourself a member of the Church of England.
or
2) You don't live in Odell, but have been worshipping in the church for at least six months, and are a member of the Church of England, or a Church in communion with it, or one that subscribes to the doctrine of the Holy Trinity, and consider yourself a member of the Church of England.
Letters with the necessary forms have been delivered to those in the village on the existing roll and those who come to church. Please complete them and return them to church or to me by the end of March/Easter at the very latest so that the new roll can be drawn up and displayed before the Annual Parochial Meeting on April 23rd. If anyone else would like to be included please ask me (720640) for an application form or take one from church
Liz Dodwell, Electoral Roll Officer
Volunteer needed

to clean the church with Rose Huckle for the weekend of March 1st and each six weeks thereafter. Please contact Jill on Bedford 720261.

Our Giving in March is to tear fund

Please give generously to this charity dedicated to helping struggling people in the third-world countries.

Looking to Jesus

Do you know the answer?

'What is greater than God, more evil than the devil, the rich want it, the poor have it, and should you eat it you would surely die?'

Answer: Absolutely nothing of course!!

Looking to jesus on the Crucifixion and the Resurrection.

Close to the cross, but far from Christ. Good Friday

" THEY WHILED AWAY THE TIME BE THROWING DICE FOR HIS CLOTHES" Matthew 27:35 TM

Max Lucado writes:" I've wondered what that scene looked like to Jesus. Here are common soldiers witnessing the most uncommon event in history, and as far as they're concerned, it's just another Friday, and He's just another common criminal.

"Castings lots, heads ducked, eyes down, cross forgotten. It makes me think of us who claim heritage at the cross. The stuffy, the loose, the strict, Spirit-filled, robes, priest, business. We aren't so unlike those soldiers.

"We too play games at the foot of the cross. Competition. Selfishness. Personal gain. It's all there. We don't like what the other did, so we take the sandal we won and walk away in a huff.

"So close to the timbers, yet so far from the blood. We act like common dice gamblers, huddling in bickering groups and fighting over silly opinions.

"How many hours have been wasted on the trivial? How many leaders have saddled their pet peeves, drawn swords of bitterness, and launched into battle over issues not worth discussing? We specialize in 'I'm right rallies,' major in finding gossip, unveiling weaknesses, split into huddles, then split again.

"Is it that impossible to find a common cause?"

"May they all be one," Jesus prayed.

One church. One faith. One Lord. No denominations, hierarchies, or traditions. Just Christ.

"Too idealistic? I don't think so. Harder things have been done. For example, once upon a tree, a Creator gave His life, all we need are a few hearts that are willing to follow.

How about you? Are you ready to leave your differences at the cross and follow Him today?"

The Carpenter's Cloth Easter Sunday

"THE CLOTH WAS FOLDED UP BY ITSELF, SEPARATE FROM THE LINEN" John 20:7 NIV

In Jesus' day when a carpenter completed a job, he would wash his hands and face and dry them on a linen cloth. Then he folded the cloth neatly and left it on top of his work. The cloth was his trademark; whoever inspected his work – knew it was finished.

On Easter Sunday after Mary Magdalene told Peter the grave was empty he, "Saw ….the burial cloth that had been around Jesus' head. The cloth was folded up by itself…He saw and believed"(Jn 20:4-8 NIV). Peter knew instantly that Jesus had risen! His work was finished!

Science says that 'infallible proof' comes from getting the same result from repeated experiments. Here are 5 'experiments' that prove Jesus rose from the dead. (1) Mary Magdalene encountered Him. (2) The women at the grave saw Him. (3) The disciples talked with Him. (4) The apostles met Him. (5) Five hundred people witnessed Him.

Listen, "He also showed himself alive….by many infallible proofs, being seen of them". (Acts 1:3). Listen again, "He arose from the grave….was seen by Peter and later by the rest of 'the Twelve'….after that he was seen by more than five hundred…then James saw Him and later all the apostles" (1Cor 15: 4-7 TLB)

At an Easter service in Bangladesh, the congregation wept in disbelief as the crucifixion was depicted on film. Suddenly, a little boy jumped up and said, "Don't be afraid. He gets up again! I saw it before!" Today that cry gives us all hope. Rejoice! It's Easter! He is risen – and we will rise too!

Printed with kind permission of United Christian Broadcasters. Tel: 0178 2642000

Why not telephone for a copy of 'Word for Today' and enjoy the daily reading. It's such a help in these troubled times.

Amongst Ourselves

Father, we come to you at this Easter time, thanking you for Jesus dying on the cross, so that we, upon confessing our sins, can be forgiven. As we believe that Jesus arose from the dead, we too can look to you with hope that we can also go to Heaven to be with Him. Father we are all sinners. Help us to look at ourselves and see our faults, ask your forgiveness for them and your help, so that we shall not make those same mistakes again. Help us to treat others as we too would like to be treated, and fill us all with a love like yours. Sometimes Father we look to all the wrong things, and wonder why we suffer setbacks, help us to see that the material things of this world are worth nothing, compared to your love, our health and all that believing in you brings into our daily lives. May the one who suffered the nails upon the cross bring to you our prayers as we pray through His name, the name of Jesus. Amen.

Father we place into you hands, and friends and families, all those who are lonely, the fearful, those mourning, and those who are sick. In particular we lift up before you Jen Cuddiford having recently spent some days under the watchful eye of the doctors and staff at Addenbrookes, still undergoing treatment, and spending time resting to regain her strength to fight against all the bugs that are around. Jen is a very kind and caring lady and we pray for your kind love and healing upon her. We also pray for John Hancock and Eileen Shakespeare both needing to know and feel that you are near to them. There are others we may not know about, but Father you know all things, and we pray for your will and your healing, and protection upon all those we know, love and care for. We believe the prayers that are prayed are the ones that are answered. Thank you, in Jesus' name. Amen.

"Fear knocked on the door. Faith answered.

No-one was there!!

For the spring flowers, the green of the grass, the trees coming into leaf, daffodils, snowdrops and all spring flowers coming into bloom, for all that makes us look in awe and amazement in all we see around us. My God how great thou art! Anne Turner

The Story of the Robin

Thousands of years ago, robins were coloured brown and white. One day a robin alighted upon the cross where Jesus was dying. Seeing someone dying in such pain

he did his best to help. He worked away as best he could to remove the thorns upon his head. He carried on until he was tired, until so weary. A thorn became caught up in his beak; try as he might to rid himself of it, the thorn then pierced his chest and made it bleed. And to this day it is now and forever red!

Kenny sent this to me. I was touched by this story, and would love others to share it. It would be rather special it if were true.

There is a moral in this, no matter what, we should help all others who are in sad and difficult situations. Anne Turner

Flowers in Church

Why not take the opportunity to mark an anniversary, remember a loved one or simply to say "thank you" by decorating the church with flowers on an appropriate week in the year. Just two vases each side of the High Table is enough to bring colour and beauty to the church.

If you would like to help with the flowers one week please contact Jill Cheadle 720261, or add your name to the flower rota at the back of the church.

Birthdays

Belated birthday greetings go to Jack Holden Postles who celebrated his very first birthday on February 10th! We hope you had a very happy birthday, Jack.

Happy birthday to

Liane Fulford who will be 9 on March 4th

Saturday 20 April 20th Harrold Pit Run

Yes, the Pit Run is coming round again – and this year is the twentieth. Planning is going ahead for a special celebration. The Committee wants to make this a record year, and you can help by taking part and/or sponsoring the runners. Sponsorship forms should be available by the end of March from Michael Bliss in Harrold and from Carlton Post Office and Stores.

Welcome to Odell

We welcome two new families to Odell, the Mills and the Redferns.

The Mills - Graham, Ann, son Ben and daughter Emma – have moved into 4 Tannery Lane after a very patient wait while the house was being built.

The Redferns – Dave, Teresa, Amy (13), James (6) and Cary (1) have moved into 90 High St.

We hope that both families will be very happy in Odell.
March Diary

1st Women's World Day of Prayer. 10.00am Harrold URC. Chapel.

2nd Introductory Course on the Healing Ministry, St. Mary's, Rushden, 9.00am.

2nd Primrose Appeal Coffee Morning, 10.30am Village Hall.

5th 10.30am Meeting Point at Jane Eshelby's, Newton House, Rushden.

9th Children's Work Training Session, 9.45am – 12.45pm, Shefford.

12th W.I.,7.30pm Village Hall

16th Communication Skills Training Day, St. Albans.

16th Quiz, Village Hall

20th Meeting Point, 10.30am at Catherine Corkery's.

28th Maundy Thursday Holy Communion Service, 8.00pm All Saints'.

29th Good Friday, 'Hour at the Cross', 2.00pm All Saints'.

30th Decorating the church, 10.00am onwards.

31st Easter Day – Morning Prayer 10.00am followed by shortened Communion (BCP).

April

1st Pilgrimage to St. Alban's Abbey.

9th Meeting Point, 10.30am Eileen Shakespeare's.

23rd 7.30pm onwards, Meeting of Parishioners followed by Annual Parochial Church Meeting, Village Hall.

Magazine Deadline

Please send all entries for the April magazine to Tricia Hudson, Anne Turner or Catherine Corkery by March 12th at the latest. May we remind you that the editorial team exercises the right to edit, shorten or alter any items that are submitted. Also, the opinions expressed in the articles are those of the contributors and are not the responsibility of the editorial team.

electronic mail address


jh@ti.com

FAX number
01234-721004

Back to the Odell Home Page
---
Last revised: March 02, 2002.