CHURCH NEWS - April 2002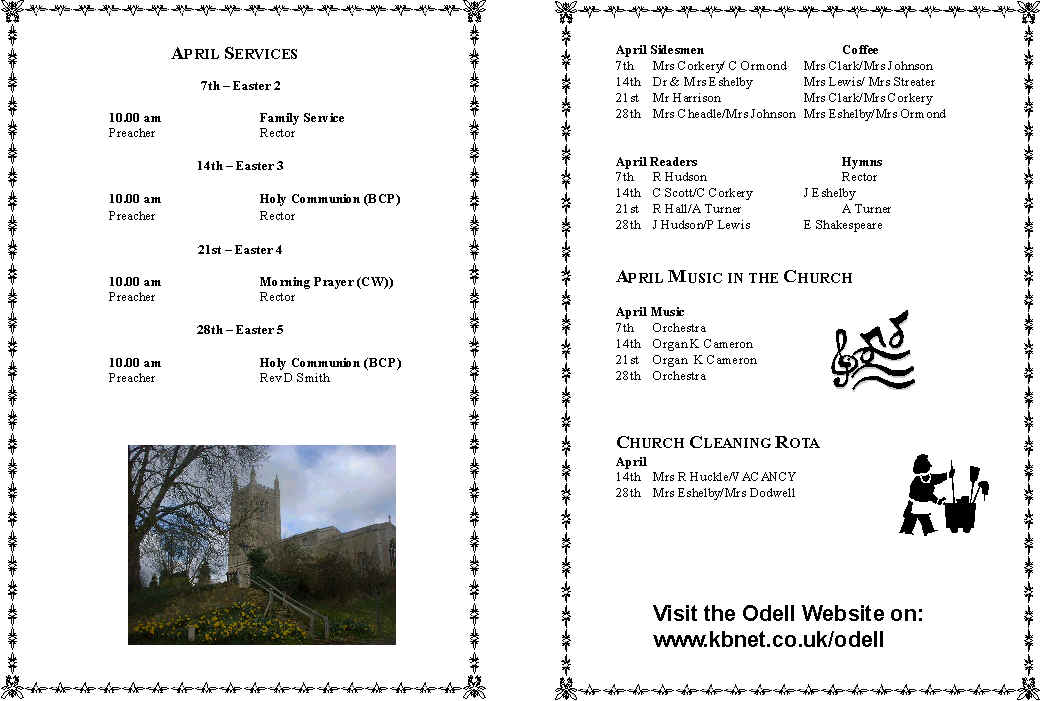 From the Rectory
April 2002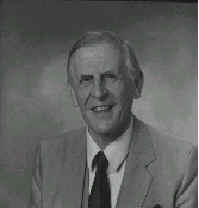 Dear Friends,

The story of Pontius Pilate, the Roman Governor of Judaea and his judgment upon Jesus that led to the Crucifixion seem to me to be apt at this present time as society and politicians wrestle with the problem of what is true and what is false. In other words what is a lie and how this can be distinguished?

It would seem from the record of the New Testament that the crisis that the ministry of Jesus provoked by his claim to be the Messiah, demonstrated by the miracles that he performed, left the Jewish authorities of the day with no alternatives. Either they had to accept Christ's claim or to regard him as a blasphemer of God for which the penalty was death. The majority chose to put him to death. The problem was that the Jewish authorities did not have the right to exercise capital punishment. This prerogative was in the Roman Governor's hands. So Jesus was brought to trial before Pilate.

The most detailed account of this trial is found in John's Gospel, Chapters 18 and 19. Pilate repeatedly attempted to save Jesus' life but to no avail. Pilate himself was threatened that he would be reported to Rome for treason if he did not concur with the judgment that the Jewish leaders had reached. It would seem that Pilate was convinced that Jesus was innocent and even his wife sent a message to him warning him, 'to have nothing to do with that innocent man,' (Matthew 27, 19). Yet in spite of his conviction of Jesus' innocence Pilate agreed that Jesus should die and Barabbas should go free and 'Barabbas was a robber'.

Why did Pilate agree to what was a judicial crime of murder? It is clear that he feared for his political future and that he chose to act against his conviction and therefore his conscience. Again why did he do this? The answer lies in his attitude to Christ, who when Pilate asked if he were a king, replied, 'You are right in saying I am a king. In fact, for this reason I was born and for this I came into the world, to testify to the truth. Everyone on the side of truth listens to me.' Pilate's reply is very instructive. 'What is truth?'

By his reply Pilate showed himself not to be of the truth but also indicated clearly that he did not believe in any higher power than the Emperor to whom he was answerable. On that basis, although Jesus was innocent it was expedient for his own political future not to regard the truth but rather to work out the lie. Pilate therefore attempted to wash his hands of the death of Jesus, laying the blame on the Jewish authorities who accepted it.

That is the point. In our society that now proudly boasts that it is secular and that means of this time and place only, there is no place for a future judgment. People no longer see themselves as accountable to God for their actions. Hence, all manner of untruth becomes the norm. (Obviously, there are problems in many other moral areas as well.) Therefore, we do not judge a statement as to whether it is right or wrong but whether it furthers our objective in business or politics. The result of this is breakdown in trust in Society leading to disillusionment and a lack of confidence in our leaders.

The tragedy for Pilate was that he chose to believe the lie rather than the truth to serve his own ends. He certainly did not benefit from his action politically. The greater tragedy was that he turned not only away from the truth in a particular situation but he turned his back on the truth incarnate in Christ who is, 'the way, the truth and the life.' That is the same tragedy of a nation that turns its back upon God.

With all good wishes,

Sincerely in Christ David Streater

I am always ready to discuss any matter about which I have written.

Diocesan News

Yarl's Wood, Bedfordshire.

Many key questions remain unanswered following last month's major fire and disturbance at Yarl's Wood immigration detention centre, says the Bishop of Bedford, the Rt Revd John Richardson. The questions include whether any form of detention is morally acceptable and what steps are taken to ensure the safety and dignity of the people being detained. The full Bishop's Letter appears in the April edition of 'See Round', and on the diocesan website: www.stalbans.anglican.org

Diocesan Synod - update

Diocesan Synod met on Saturday, March 9. Agenda items included a presentation on how declining church attendance could be reversed; Yarl's Wood and issues surrounding asylum-seekers; and a review of key financial issues affecting the church, including clergy stipends and pensions.

In his Presidential Address, the Bishop of St Albans, the Rt Revd Christopher Herbert placed international movements of people in an historical context, and encouraged churches to engage with the issues raised.

A full report of the day, and the Presidential Address are available on the diocesan website,

http://www.stalbans.anglican.org. The presentations from Synod will also shortly be added to the site. Important Q&As on how ministry in the diocese is financed can be accessed from the website's front page.

Other news...

Easter Pilgrimage - a reminder.

Hundreds of pilgrims are expected to make their way to St Albans Abbey for the diocese's annual Easter Monday Pilgrimage. The all-age event culminates with a short service in the Abbey. This year's theme is 'The Wise Fool' to mark the April 1st date. Pilgrims are invited to gather on Abbey Orchard at 1pm with a picnic and, at 2.30pm, to process singing into the Abbey. The event is expected to finish at around 4 pm. More information from Jackie Reeves, one of the organising group. e-mail: reeves@whipsnade.freeserve.co.uk

Church growth prompts move.

Plans submitted to St Albans District Council this week foresee the relocation of the education centre at Hall Grove, Welwyn to the diocese's existing offices at Holywell Lodge, St Albans. The offices will be developed to add the extra accommodation. The present education centre in Hall Grove and, at a later date, an adjoining house also used by the diocese, will be returned to their former use as All Saints' Church and a house for the Parish of Hatfield Hyde. Subject to planning permission, the diocese expects building work to begin during 2003, with a timetable currently being planned.

New code.

A draft code of conduct for Church of England clergy has been drawn up by a working group chaired by Canon Hugh Wilcox, Vicar of St Mary's, Ware. The Guidelines advise on best practice for clergy in a range of settings, and how accusations of misconduct can be avoided. The draft can be viewed on the Church Times website: http://www.churchtimes.co.uk

School in the News.

Readers of The Guardian have been paying regular visits to St Mary's C. of E. Lower School in Clophill, near Bedford. The latest in a series of monthly articles by journalist Wendy Berliner can be viewed at http://www.educationguardian.co.uk and search 'Clophill.'

Child Protection.

'Facing the Unthinkable - Child Abuse and the Church,' a specially-designed seminar for church leaders, youth workers and all those working with children in churches and other organisations, is being held at St Andrew's, Chorleywood on Saturday June 29th from 9.15 a.m to 1.30 pm. The cost of the seminar is £12.50, including a workbook. The event is organised by the Churches' Child Protection Advisory Service. For more information or to book, phone 0845 1204550 or e-mail info@ccpas.co.uk

Children's Work Training Sessions.

Saturday April 20th, at Norton, Herts. Using ribbons and flags in worship, with dance teacher Kitty Morgan.

Saturday May 18th, at Hoddesdon, Herts, - Bible fun for the very young, with Vicki Howie. Both sessions cost £3 and run from 9.45 am to 12.45 pm. More details on 01707 332321, or e-mail:

childrenswork@stalbans.anglican.org

Abbey on air - twice.

BBC TV will be broadcasting 'live' the 10 am Easter Sunday Eucharist from St Albans Abbey - and will be returning on Easter Monday evening to record a 'Songs of Praise' programme for broadcast on Sunday

April 21st.

Golden Jubilee.

Planning a service to mark The Queen's Golden Jubilee? 'Churches Together in Britain & Ireland' has produced a resource booklet to help local groups organising ecumenical services. More information via http://www.ctbi.org.uk/jubilee or by telephoning CTBI on

020 7523 2132.

Open Day.

All Nations Christian College, Ware, is holding its open day on Saturday May 4th from 11 am to 6 pm.

More information on http://www.allnations.ac.uk or 01920 461243.

New programme.

The ecumenical St Albans Centre for Christian Studies, based at the Abbey, has published its summer/Trinity term programme. This will be distributed via the April diocesan mailing. Copies are also available by telephoning 01727 890205 or e-mail:

study-centre@stalbanscathedral.org.uk

April SeeRound

The edition to be distributed shortly features Yarl's Wood developments; looking for the 'real Vicar of Dibley'; the diocesan pilgrimage to Jordan and the Sinai, introducing the new ecumenical officers for Beds and Herts; and when God asked musicologist - now priest – Paul Andrews for more.

Daily Intercessions. The daily prayers for April are now available on the diocesan website http://www.stalbans.anglican.org

Calling all webmasters!

Ecclesiastical Insurance has launched a competition to find the best parish website in England, Scotland and Wales - with the winner receiving £1,000 in prize money. Entry to the competition, and more information, is at http://www.ecclesiastical.co.uk

Issued by: Peter Crumpler

Communications Officer

Diocese of St. Albans,

Service changes

From the beginning of January, those services that have been taken from the Alternative Service Book will no longer be used. From January 1st ASB Services will be replaced by Common Worship Services. The new Services will bear a very close relationship to ASB and there are no major surprises planned. The Book of Common Prayer 1662 remains as a statutory Book of Services.

The Prayer Chain

The Prayer Chain is there if you need prayer for yourself, for others or for members of your family. Please don't ask for prayer outside your own family without people's permission. To have a number of people pray just telephone David (720234) or Dennis (822992).

Church Opening

Many of you will know that because of the problems of vandalism and theft from Churches generally, the Parish Church is kept locked. Unless there is a specific reason for opening it earlier, it will be opened for Sunday and occasional services half an hour before the Service is due to start.

Meeting Point
April
Tuesday 9th 10.30am at Eileen Shakespeare's, Corner House, Wymington Park, Rushden.
Wednesday 24th 10.30am at Jill's, Rectory Farm, Odell.
May
Tuesday 7th TBA.
North Beds Healing Group - Wholeness and Healing
A reminder about the Basic Course on the Healing Ministry is to be held in Bedford, at St Andrew's Church, on Wednesday evenings April 10th, 17th, 24th, May 1st, 8th and 15th, starting at 7.45pm. Run by the St Albans Diocesan Group for the Ministry of Healing, it will use their Forward in Healing course.
This six-part course on the Christian Ministry of Healing aims at broadening understanding, building confidence, and fostering the ability to listen and pray effectively. It is a practical course, involving worship, teaching and working in groups. Small groups of people who expect to work together will be particularly welcome, as will individuals who wish to prepare themselves to join an existing church ministry team. The fee for the whole course is £20, to include a copy of the revised edition of the booklet 'Forward in Healing'.
Please contact Carol Ormond (720409) for further details.
Aid For Romania and The Pit Run
This year the Pit Run on April 20th is to be a bit special being the 20th Pit Run and linked with the Queen's Jubilee Celebrations in Harrold. As usual we hope there will be a number of people walking and running for Aid for Romania and I shall be grateful to receive sponsorship for the dog and me for our walk/jog. Anyone else offering to do it for us?
Liz Dodwell (720640)
Church Annual General Meetings
This year our usual two meetings will be held, after coffee, in the Village Hall on Tuesday April 23rd from 7.30pm.
The Meeting of Parishioners, for the Election of Churchwardens, will come first, and is open to anyone resident in Odell Parish or on the new Electoral Roll. This year nominations must be in writing with proposer and seconder, from those eligible to vote, and must include a statement from the nominee that he/she is willing to stand.
This will be followed by The Annual Parochial Church Meeting which is only open to those on the new Electoral Roll. After all the normal reports have been presented, the rest of the Parochial Church Council, sidesmen and Deanery Synod reps will be elected.
It's actually quite an interesting meeting, so why not come, and even offer to join the PCC?
Volunteer needed to clean the church with Rose Huckle for the weekend of March 1st and each six weeks thereafter. Please contact Jill on Bedford 720261.
Our Giving in April is to Feba Radio
FEBA continues to broadcast the good news of Jesus Christ in many parts of Asia and Africa where it is against the law to preach the Christian faith. The programmes are designed to speak to the particular needs of people who are only too aware that they are involved in a spiritual battle. As a result of the broadcasts many come to a true faith in Jesus and are given strength to witness to their families and neighbours. Sometimes it means exile or death but there are also many stories of whole families coming to faith and seeking to take the gospel to neighbouring states.
The non-threatening medium of radio provides a unique opportunity for hundreds to learn of the way of life which can free them from the shackles of a religion which offers no hope.
Making and broadcasting programmes in dozens of different languages is time consuming and costly. Please give what you can so more people can hear the Good News.
Missionary News
Jenny Ottewell Visit
In April Jenny Ottewell will be returning to England to start a new life. At present she is enjoying a well-earned holiday in New Zealand, a transition between two very different life styles. For twenty five years she has been very much a part of Ugandan life during which time friends in Pavenham and Odell have supported her prayerfully and financially through CMS.
Jenny has been invited to visit us in June. A bring and share supper is planned for Wednesday June 19th at Hobb's Green when Jenny will share with us some of the memories and experiences of her work as our link missionary in the Lord's service in Uganda. Please make a note of the date and contact Ann Hudson (720587) nearer the time if you wish to come.
Tim Lewis flew to Niger on March 24th . We hope to include an update of his activities in next month's issue.
Looking to Jesus
Lift Up Your Eyes
Read: Psalm 121 "I will lift up my eyes to the hills – from whence comes my help? My help comes from The Lord". Ps 121:1-2
A woman whose work demanded constant reading began to have difficulty with her eyes, so she consulted a physician. After an examination he said, "Your eyes are just tired, you need to rest them." "But," she replied, "that is impossible in my type of work." After a few moments the doctor asked, "Do you have windows at your workplace?"
"Oh, yes," she answered with enthusiasm. "From the front windows I can see the noble peaks of the Blue Ridge Mountains and from the rear windows I can look out at the glorious Allegheny foothills."
The physician replied, "That is exactly what you need. When your eyes feel tired, go look at your mountains for 10 minutes – 20 would be better – and the far look will rest your eyes!"
What is true in the physical realm is true in the spiritual realm. The eyes of the soul are often tired and weary from focusing on our problems and difficulties. The upward look – the far look – will restore our spiritual perspective.
At times we feel overwhelmed by life's troubles. If we look to The Lord in His Word and in prayer, however, He will put our problems in perspective and renew our strength.
Let's lift up our eyes! (Psalm 121:1) –Henry G Bosch
Lift up you eyes, discouraged one,
The Lord your help will be;
New strength will come from Him who said,
"For rest, come unto Me." – Anon
For the Right Spiritual Focus
Fix Your Eyes On the Lord
Printed with kind permission of RBC Ministries, and taken from " Our Daily Bread" obtainable from Radio Bible Class PO Box 1 Carnforth Lancs LA5 9ES
Flowers in Church
Why not take the opportunity to mark an anniversary, remember a loved one or simply to say "thank you" by decorating the church with flowers on an appropriate week in the year. Just two vases each side of the High Table is enough to bring colour and beauty to the church.
If you would like to help with the flowers one week please contact Jill Cheadle 720261, or add your name to the flower rota at the back of the church.
Birthday Greetings To:
Tania Fulford who will be 6 on April 5th.
April diary

1st Pilgrimage to St. Alban's Abbey.

9th Meeting Point, 10.30am Eileen Shakespeare's.

9th 7.30pm W.I. Odell Village Hall.

10th, 17th 7.45pm Basic Course in Healing Ministry, St. Andrew's Church, Bedford

20th Harrold Pit Run

20th Children's Work Training Session, Norton, Herts.

22nd Village Hall Committee AGM.

23rd 7.30pm onwards, Meeting of Parishioners followed by Annual Parochial Church Meeting, Village Hall.

24th Meeting Point, 10.30am, Jill Cheadle's.

24th Basic Course in Healing Ministry, details as for 10th.

24th Time of Our Lives Music Theatre, Village Hall.

Magazine Deadline

Please send all entries for the May magazine to Tricia Hudson , Anne Turner or Catherine Corkery by April 12th at the latest. May we remind you that the editorial team exercises the right to edit, shorten or alter any items that are submitted. Also, the opinions expressed in the articles are those of the contributors and are not the responsibility of the editorial team.

electronic mail address


jh@ti.com

FAX number
01234-721004

Back to the Odell Home Page
---
Last revised: April 01, 2002.