ALL SAINTS' ODELL CHURCH NEWS - June 2013
Click here to see our church brochure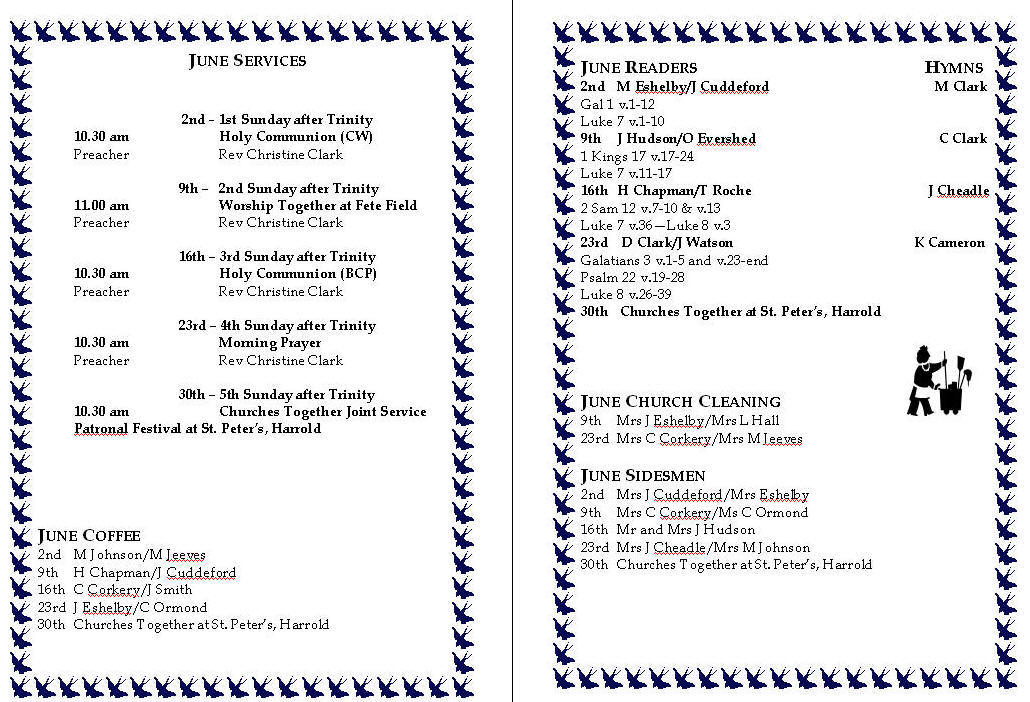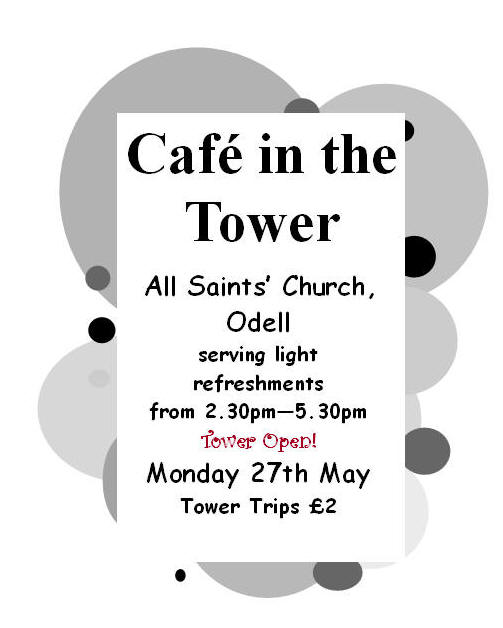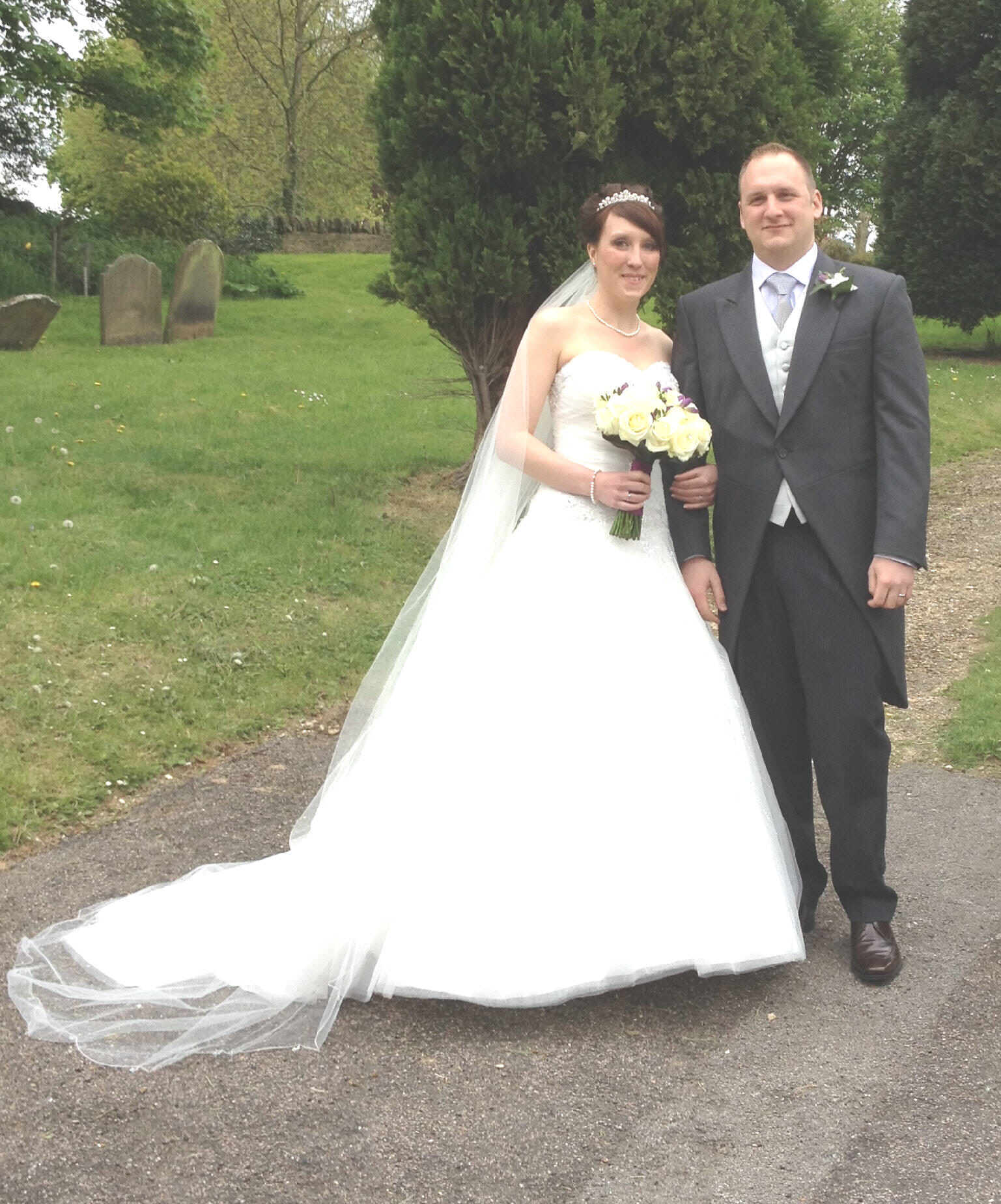 Congratulations to Charlotte Stonebridge and Benjamin Jenkins, who were married at All Saints' Church on Saturday 18th May.
Dear Friends,
How many church members does it take to change a lightbulb? Change???!!! …. but as Bob Dylan shrewdly observed a few decades ago, "The times they are a-changing" and never so fast as now, in these days in which we live.
In May's magazine letter, Martin referred to the new proposals for staffing within the churches which make up the Sharnbrook Deanery. Geographically we are the largest deanery in the St.Albans Diocese, consisting of 36, mainly small rural churches, 18 of which will be in vacancy over the next couple of years. While the number of people coming forward for ordination has increased over the last 2-3 years, the general priority is to place them in the more populated areas, usually in the urban and suburban areas.
The issue of finance is very pertinent, especially as some of our smaller churches find themselves currently unable to meet the annual 'parish share', from which the salaries and pensions of full-time clergy are paid. Also, many churches would like to develop ministry to children and young people, but the relatively small numbers in each village can make this difficult to achieve.
To meet these challenges the Deanery Pastoral Committee have, after much prayer, research and discussion, put forward a plan to bring groups of local churches together in three 'clusters' ie. Sharnbrook East, Sharnbrook West and Sharnbrook South. 2-3 ordained clergy will be appointed to each cluster with responsibility for each parish shared between them. Self-supporting ministers (like me), retired clergy, readers and lay people who have received training will augment each team, sharing delegated functions according to their gifts, skills and experience.
The plan includes Odell in the 'Sharnbrook West' cluster, together with Harrold and Carlton, Sharnbrook Souldrop and Felmersham, Pavenham, Wymington and Poddington. Readers and self-supporting ministers often have their own houses, so unoccupied parsonages could house part-time or retired clergy, a youth worker or an administrator, each of whom would serve all the churches in the cluster.
Involving lay people in the work and ministry of the church is nothing new and is something which All Saints' Church has always encouraged and practised. Last autumn, some from our congregation undertook Diocesan training in the 'Basic Principles and Practices of Pastoral Care' to extend pastoral ministry in the community, and to be better equipped to meet the challenges ahead.
What will all this mean 'on the ground' in Odell? It means that in future years you will have a full-time clergy person responsible for this parish, but who may not live in the village. Regular Sunday services will continue, but non-communion services are more likely to be led by a trained lay person. In times of need it may not be the vicar who comes to visit you, but someone local who is likely to be known to you. A wider and more varied programme of weekday events and activities (including children and young people) should become available as churches in the cluster share resources. Requests for marriages, funerals and baptisms are likely to be dealt with by the cluster administrator living in a neighbouring village.
Change can often be uncomfortable, and it takes a while for new patterns and arrangements to bed in – but as a member of the Deanery Pastoral Committee I can assure you that we are fully committed to maintaining the ministry and mission of each local church within our care. Christine
Meeting Point
June
12th 10.30am Venue Tba
26th " " "
July
10th 10.30am Venue Tba
Prayer Group
What is the Prayer Group? It is made up of members of All Saints' Church who undertake to pray regularly, on an individual basis, for people who ask us for prayer support.
Who do we pray for? Anyone whom we are asked to remember; these might be people from our church, from our local community or others known to us.
What do we pray about? Anything which you would like brought before God; maybe anxiety due to illness, stress or loneliness. You can also tell us of a special day you wish to be remembered – perhaps for an interview or an exam. Any information will be treated in strictest confidence.
How can you let us know if you would like us to pray for you? You can either telephone Christine (720234), or drop a note through the Rectory door.
Odell Fete and Family Dog Show
Saturday 8th June 2013
Help! We need your HELP to make the Fete and Dog show a great success. We need people to man stalls and side shows, run the raffle and sell tickets. We can always find a job for willing volunteers. This is a fun day and a great village event to which people come from all over to enjoy a family day out in our lovely village and surrounding North Bedfordshire countryside; BUT we do need your help.
We also ask for your help with setting up the Fete on the afternoon or evening of Friday, 7th June. If you can manage to come anytime between 2.00 and 7.30pm to lend a hand, you will be most welcome. We shall need to collect tents, tables, chairs and stall signs and set up the field for the big day. We need muscle, a good sense of humour, wheels and trailers and tea and cake will be provided.
Mandy (720414), Christine (720234) or Karen (720952) await your call
Programme of Events
2.00 PM Grand Opening
2.00-4.00PM Dog Show
4.00 PM Raffle Draw and Prize Giving
Attractions
Bedford Brass Band Boys Brigade Bouncy Castle
Teas Children's Tombola Ice Creams
Cakes Books Refreshments
Coconut Shy Children's Sports
White Elephant/ Vintage stall
Produce Gifts Many Side Shows
Raffle Bottle Stall Cup Cake Competition
Family Dog Show
(ENTRY FEE £1.50 PER DOG PER CLASS)
CLASSES
1. Children's Handling (14 years and under)
2. Puppies under 1 year
3. Best Rescue or Re-homed Dog or Bitch
4. Country Sporting Dog
5. Country Sporting Bitch
6. Best Condition Dog or Bitch
7. Best Cross-Bred Dog or Bitch
8. Most Handsome Dog
9. Prettiest Bitch
10. Championship (winners of each class)
New for Odell Fete in 2013
'Best Decorated' Cup Cake competition - free entry!
3 classes - Class One for 5-10 years
Class Two for 11-17 years
Class Three for 18 years and over - no upper limit!
Be as inventive as you like - please bring 3 cupcakes on a plate plus a small card with your name, age/over 18, and telephone number. If you do not wish your cakes to be sold afterwards please mark your card with a red star.
Also: watch out for Mandy's vintage stall .... items of bric-a-brac, decorative buttons, lace, etc. and nearly new clothing welcome. Please bring along on the morning of the Fete, before 11.30am.
Festival Weekend Informal Family Service, Sunday, 9th June
11.00am in the Main Tent at the Fete Field (weather permitting). Everybody Welcome
The service will be followed by a BBQ and children's games. Bring your own plates, cutlery, drink etc. and a salad to share with others. Please let Mandy 720414 or Jane 01933 410959 know if you are coming and what salad you can provide, so we know how many to cook for.
Thank you to everyone who helped at the fete preparation day, at Doreen and Jim's on Bank holiday Monday, and a special thank you to Doreen and Jim who once again hosted the occasion. For once the bank holiday weather was superb for the BBQ.
All Saints' Amblers meet outside The Bell, 9.45am on Saturday 15th June for a walk in the country followed by a pub lunch. Children and dogs on leads welcome to join us.
All Saints' Church Charitable Giving for the month of June is to The Church Pastoral Aid Society, which offers valuable training and a wide range of resources for clergy and lay people, in evangelism, youth work, mission and ministry, runs Young Peoples' holiday clubs and offers Parish Consultations. See the notice board in the church for more information.
Art Exhibition and Sale
All Saints Church – Odell, Beds MK43 7AA
Bank Holiday Weekend
24th, 25th, & 26th August – 12 noon until 5pm
Now is the time to reveal your hidden talents!
If you would like to exhibit your paintings or photographs, please contact Catherine Corkery for an application form.
Tel: 01234 720348 e-mail: catherinelcorkery@yahoo.co.uk.
Closing date for applications: Friday 9th August.
Hanging fee - £2.00 per painting
(fees waived for artwork by children under 16)
Proceeds in aid of Church funds, and in support of our link missionaries, Dick and Caroline Seed in Kenya.
Belcanto
Summer Concert
Female Voice Choir
Conducted by Barry Clark
Saturday 29th June at 7.30pm
St Owen's Church Bromham
Tickets £10.00 (including strawberries and cream)
Suzi 01234 825454 Edward 01234 826551
Service of Choral Evensong in All Saints' Church
Sunday 7th July 5.30pm
with the Choir of St.Oswald's Church,
Croxley Green, Herts.
(Christine's previous church)
with Café-in-the-Tower 2.30-5.00pm the same day.
Carlton Open Gardens
Sunday 23rd June 1-5pm
Programmes and refreshments at Carlton Village Hall in The Moor.
Free car parking in The Causeway (back of Village Hall).
Adults £4.00 Concessions £3.00
Under 12s Free 12-18 years £1.00
Plant Sales, Plant Clinic. Proceeds to local charities.
CHURCHES TOGETHER IN HARROLD AND CARLTON
Birthdays
Happy Birthday to Mia Vyvyan who will be 12 on the 2nd June
And to Eleanor Robinson whose birthday is on 17th
And to anyone who has a birthday in June
All Saints' Flower Rota
June
8th Fete Weekend
16th Tricia Hudson
Ann Hudson
30th St. Peter's Patronal Festival
July
7th Jill Cheadle
Diary
May
27th 2.30pm Café in the Tower, All Saints 'Church
June
6th 10.30am Health Walk HOCP
7th 2-7.30pm Set up Fete.
7th 8pm Charity Race night at The Bell
8th 2pm Village Fete
8th 3-5.30pm BBQ at The Bell
5-7.30pm Mercy Street perform at The Bell
9th 11am Informal church service, fete field
9th Beer Festival, The Bell
12th 10.30am Meeting Point, venue tba.
15th 9.45am All Saints' Amblers meet at The Bell
16th 8am Mill Theatre Car Boot Sale
20th 10.30am Health Walk HOCP
20th 7.30pm Blood Brothers - Sharnbrook Mill Theatre Youth Group
22nd 7.30pm Summer Ball, Village Hall
23rd 1-5pm Carlton Open Gardens
24th 10am Conservation Tasks Day, HOCP
26th 10.30am Meeting Point, venue tba
28th 7pm Much Ado About Nothing, No Loss Productions, Hinwick House
29th " " " " "
29th 7.30pm Belcanto concert, St Owen's church, Bromham
29th, 30th Wedding and Flower Festival, St. Peter's, Harrold
July
4th 10.30am Health Walk HOCP
7th 2.30-5.30 Café in the Tower followed by Evensong, All Saints'.
Magazine Deadline
Please send all entries for the joint July/August 2013 magazine to Tricia Hudson (ed at odellbeds.net) or Catherine Corkery by June 12th at the latest. May we remind you that the editorial team exercises the right to edit, shorten or alter any items that are submitted. Also, the opinions expressed in the articles are those of the contributors and are not the responsibility of the editorial team.
---
Last revised: May 26, 2013.