CHURCH NEWS - October 2011
Sunday Services now start at 10.30am!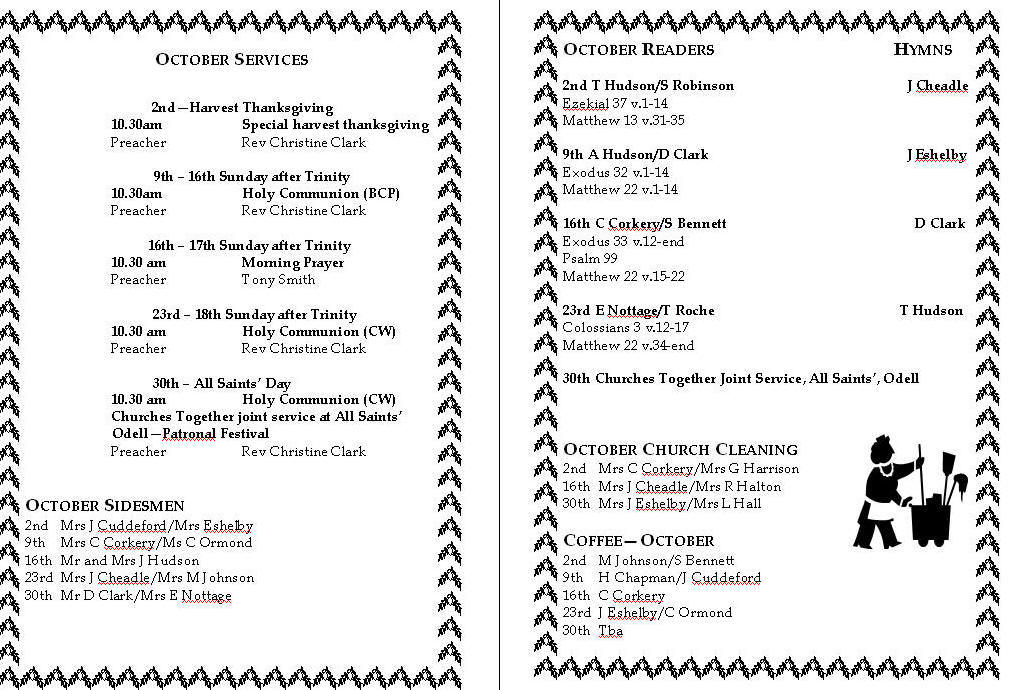 Sunday 2nd October: Harvest Thanksgiving Service
All Saints' Church, 10.30am
followed by
a Harvest Lunch 12.30pm in the Village Hall
with demonstration of Cambodian cookery!
Everyone Welcome!
but please ring Jill Cheadle (720261) or Christine Clark (720234) if you are coming to the lunch.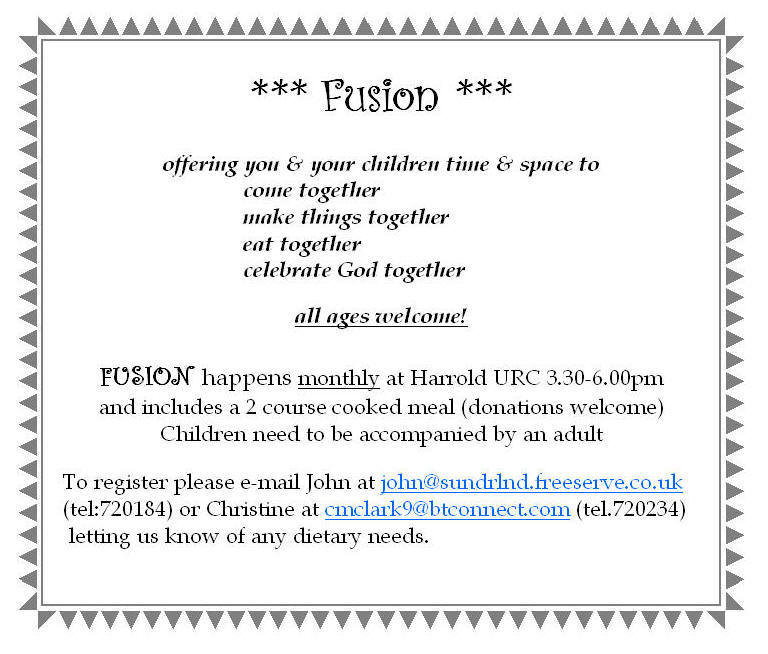 Dear Friends,
Our lovely churchyard is visited by many people for different reasons; some come to tend the graves, some visit because they just happen to be passing, and others come to appreciate the wildlife. A couple of years ago two enthusiasts came to identify the lichens on the Church walls and memorial stones and gave up when they reached 100. A recent survey by the Beds Wildlife Trust identified 61 different plant species and we are now officially registered as a County Wildlife Site. We are very grateful to all of you who voluntarily share in the responsible task of caring for this valuable green space.
The churchyard is also a place of sanctuary, where some come to wander for a while, enjoying the quiet and peaceful atmosphere, perhaps to sit for a while, or to offer up a prayer to our Creator God. It's also a place of memories, especially for those who are older, recalling the names and memories of old friends or family members. I always feel sad if I hear a churchyard described as 'creepy', or 'full of dead things', because to me and to many it is vibrant with life, a living witness to a myriad memories, prayers and thoughts, and a precious place to be alone with your thoughts – a space to reflect and think – a rare thing in today's busy world.
One special memory I have of Odell churchyard is a young girl skipping along the path until she came to her grandfather's grave. Pausing briefly, she stooped to kiss his gravestone "That one's for you Bumpa" she said, before continuing merrily on her way. It was a spontaneous, completely natural and touching moment - how much we can learn from our children and grandchildren!
On October 8th (following another Saturday morning work party to which anyone is welcome), we will hold a short service at 12 noon to ask God's blessing on the new Garden of Remembrance that we are developing at the top of the churchyard. Do come along if you are able, and if you would like to bring a handful of bulbs to plant that would be welcome. As we watch them come into bloom in the Spring it will be a lovely reminder of the new life that is promised to us through Jesus our Saviour, who has gone before to prepare a place for us. Christine.
Prayer Group
What is the Prayer Group? It is made up of members of All Saints' Church who undertake to pray regularly, on an individual basis, for people who ask us for prayer support.
Who do we pray for? Anyone whom we are asked to remember; these might be people from our church, from our local community or others known to us.
What do we pray about? Anything which you would like brought before God; maybe anxiety due to illness, stress or loneliness. You can also tell us of a special day you wish to be remembered – perhaps for an interview or an exam. Any information will be treated in strictest confidence.
How can you let us know if you would like us to pray for you? You can either telephone Christine (720234), or drop a note through the Rectory door, or complete a card (anonymously if you wish) and place it in a box kept near the church door. Prayer requests will be collected from the box each Sunday morning after the 10.00am service. Christine
All Saints Amblers meet outside the Bell, 9.45am on Saturday 15th October for a walk in the country followed by a pub lunch. Children and dogs on leads welcome to join us.
All Saints' Church
Dedication of the
New Garden of Remembrance
Join us on Saturday 8th October for any or all of the following:
10am – 12 noon Churchyard Work party
12 noon Dedication of New Garden
12.30pm Bring and Share Lunch
Donations of spring bulbs would be appreciated!
Bishop's Harvest Appeal 2011
In the Poipet region of Northwest Cambodia, on the border with Thailand, many families are desperately poor - earning less than £1 a day. They face a daily struggle to put food on the table, and pay for essentials like schooling, and healthcare is out of the question.
Cambodian Hope Organisation is the Bishop's chosen charity for 2011. CHO set up in 2002, helps families to run profitable home-based agricultural businesses, rearing pigs and chickens.
Here's how our donations can help:
£10 will train a family to raise animals and grow vegetables.
£20 will supply a family with a home garden start-up kit of hoe, seeds, seedlings and fertiliser – to feed them and earn them a living
£60 will provide a family with a loan of pigs to breed for food and
income.
Find out more at All Saints Harvest Thanksgiving & Lunch on Sunday 2nd October.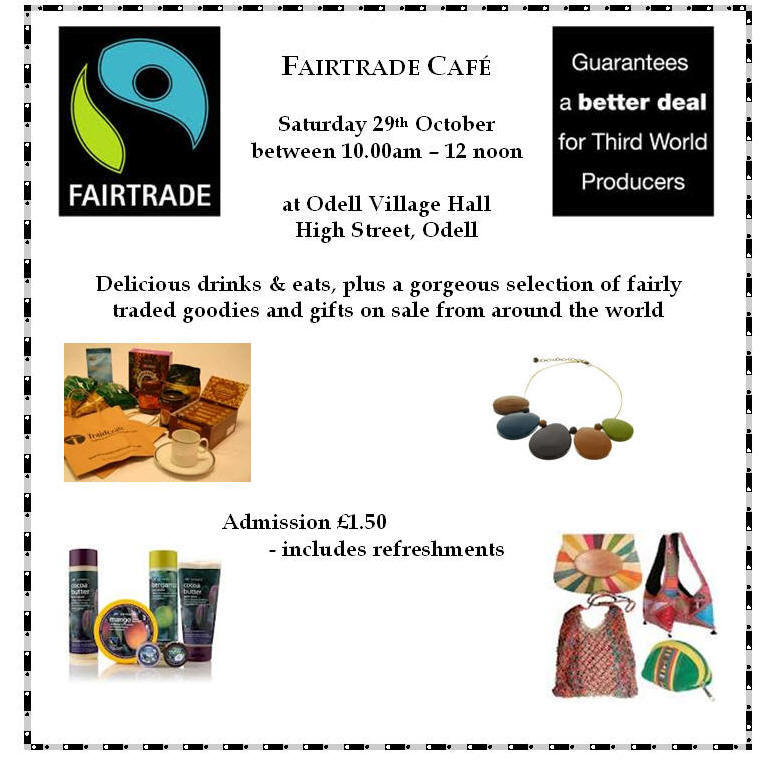 'Monday Club' response to the Bishop's Harvest Appeal.
At our first 'Monday Club' of the new term we told the children about the Bishop's Harvest Appeal to help families in Cambodia to be self-supporting, and asked for their ideas on how we could raise some money for this. Ideas came thick and fast and a project quickly began to take shape.
With help from parents and older siblings, these imaginative 6 year-olds will run their own side-stall at 16, Bridgend, Carlton on Saturday 15th October from 1pm-3pm. An event not to be missed!
Where else could you guess the weight of the hamster while buying delicious cakes & goodies whilst browsing books, toys and whatever else they surprise us with?
A change to Sunday Service times
Please note that beginning in October, and continuing until the end of March, our normal Sunday Services will start at 10.30am instead of 10.00am. Following this 6 month trial period the PCC will review this arrangement before deciding the time for regular services in the summer months.
Confirmation Service at All Saints' Church
7.30pm – Tuesday 29th November 2011
Bishop Richard of Bedford will be visiting us to confirm candidates from the congregation of All Saints' and other churches in the Sharnbrook Deanery. If you would like to know more about confirmation and/or are interested in attending preparation classes, please let Christine know as soon as possible (720234).
'Pilgrims' has re-started
Would you welcome the opportunity to meet informally with others,
exploring various aspects of the Christian faith? 'Pilgrims' meets every 2-3 weeks at The Rectory (8pm on Mondays through the winter months) to ask questions, share thoughts, discuss views, enjoy refreshments and one another's company around a cosy fire. Contact Christine (720234) if you would like to know more.
Belarus shoe-boxes
A reminder that any filled shoe-boxes should be
delivered to the Church or The Rectory by October 15th. Please only include items suggested on the yellow leaflet that was delivered with the September issue of the magazine. If you need another copy of the leaflet, or a shoebox, please contact Christine or any church member.
Colour Ceremony of 58th London Company of The Boys' Brigade, All Saints' Church Odell, 11th September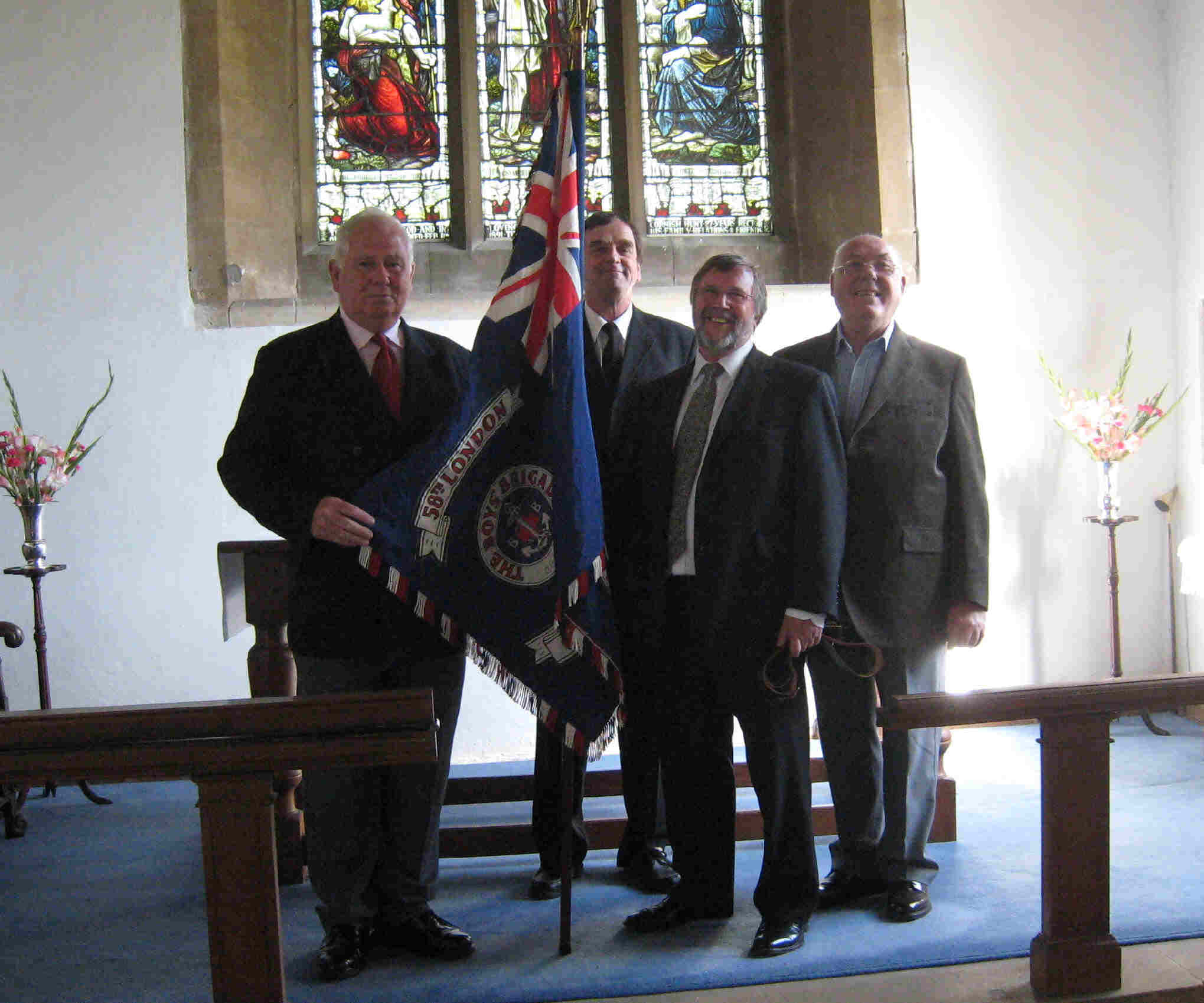 L-R Fred Cook, Joe Chalmers, Tom Ellingham, Dan Woodland
L-R Fred Cook, Len Chapman, Christine Clark, Joe Chalmers, Tom Ellingham, Dan Woodland, Sid Castell, Ron Lowe
On 11th September the Company Colours of the 58th Boys' Brigade were laid up in Odell church, symbolising the suspension, at least for now, of the Company which dates back to 1893. This was a moving occasion for all those involved with the Company and an honour for the church in Odell to have been selected as the resting place, albeit possibly
temporary, of the Colours. Christine gives an account of the occasion from the perspective of the inhabitants of Odell (see later); what follows is an outline of the Address given by Gerry Robinson, Vice President of the Company.
Over its 115 years of existence the 58th Company has had a huge impact on the lives of around 2000 boys, men and women. After an insecure start with several commanders taking control in quick succession, the fortunes of the Company thrived under the leadership of Mr W.J. Cumming. He was to remain at the head of the Company for 42 years. Under his guidance the Company became the largest Boys' Brigade Company in the country between 1926-27; it also boasted fantastic achievements in Battalion and London Competitions. As well as winning trophies, the Boys' Brigade offered the chance to gain so many skills: learning a musical instrument perhaps, or first aid or gymnastic skills.
Yet, despite being immensely proud of the record of the Company's successes, Gerry Robinson was keen to emphasise the key strength and attraction of the 58th Company: the feeling that in joining the Company you belonged to something truly worthwhile, a feeling affirmed by the many friendships made and still existing today.
Why did the Company decide to lay up the Colours in Odell when its home church was actually in London? The long lasting relationship with Odell began in 1905 with the first of many Company annual summer camps taking place in the village. Apart from the period between the outbreak of the First World War right up to the Second World War, the Company Camp took place in Odell – for a span of 40 years. Thus, for many of the 'boys' Odell is seen as a second home and, with their local church in Islington no longer functioning, a fitting resting place for the Colours.
The relationship forged between the boys and the inhabitants of Odell was long lasting and strong, and was characterised and cemented by the boys' rescue of a local man who was drowning in the Ouse. Gerry Robinson stressed that the close relationship of the Company with Odell will continue, notably with the attendance of the Old Boys' Association at the village fete - where, of course, they will be welcomed by all.
58th London Company of the Boy's Brigade:
There has been a long association between this Boy's Brigade Company and the people of this village. Its origins really go back to before the 1st World War with annual camping trips for the lads from Islington in Pavenham, then Harrold, and moving to the Scout Field in Horsefair Lane Odell shortly after the 2nd World War.
One of the many boys (Len Chapman) who enjoyed these annual camps came back with his daughter years later to see if Odell had changed.
Although the Blacksmith's forge opposite The Bell had been replaced by newly built flats, nothing much else had changed. Len was delighted to meet up again with Roma Garon, Ann Smith and Betty Clark (Surridge) and renew old friendships. Ann said she would love to see the Boy's Brigade band march down Horsefair Lane again as they had done in the old days, and so began the present tradition of the band becoming a permanent part of our annual Fete. Each year Roma opened her garden and laid on a splendid tea, and this became the venue for the Old Boys' Association Annual General Meeting.
In 2011 daughter Debra continued the tradition, and at this year's AGM the Old Boys decided to ask if the Brigade Colours could be kept in All Saints' Church in Odell, as sadly the church where they were formerly housed is no longer in use as a church. We were delighted to oblige, and so on Sunday 11th September we welcomed the Old Boys' Association and their Colours for a special Thanksgiving and Laying-up of the Brigade Colours in Odell Church. After the service, we gathered around the graveside of Kenneth Turner (former BB member) and his wife Ann (Smith) to hear the Last Post played by buglers Sid Castell and Ron Lowe. A lovely and fitting tribute to friends old and new. Christine Clark
Meeting Point
October 5th 10.30am at Jill's, Rectory Farm, Odell.
19th 10.30am at Jane Eshelby's, Newton House,Avenue Rd., Newton Bromswold, Rushden.
People willing to supply lifts to and from surgeries.
Below is a list of the people currently willing to give lifts, to and from surgeries, to people who can't otherwise get there:
Kim Beardow 721246
Jill Cheadle 720261
Steve Robinson 720113
Marion Senn 721176
Linda Tringham 720120
Madeline Jeeves 720803
If anyone else is willing to be a volunteer please contact Jill on 720261.
'Patches' – a new group for those who sew, knit or whatever
Creative urges are stirring …. a few of us who like to sew and chat are meeting monthly at The Rectory. Next gathering is on Friday 21st October at 2.30pm. Contact Jane Smith (721214) or Christine Clark (720234) for more details.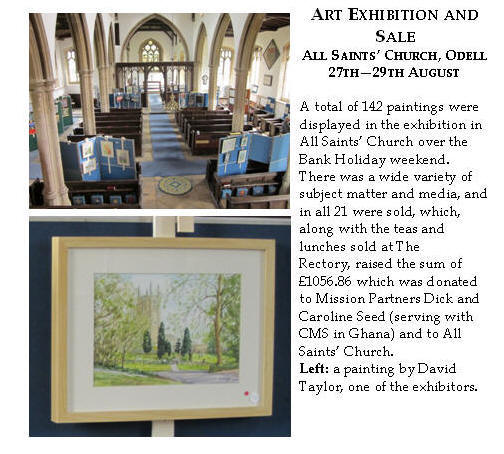 Requiem by Gabriel FaurÉ
The Eagle Choir – directed by Charles Martin
All Saints' Church, Odell 6pm Sunday 13th November 2011
Proceeds to Odell Senior Citizens' Luncheon Club
The Eagle Choir was formed in 1998 and is made up of parents, staff and friends from Bedford Prep School. The choir has performed many works including Carmina Burana , Rutter's Mass of the Children, Britten's Ceremony of Carols, Karl Jenkins' The Armed Man, Vivaldi's Gloria, Handel's Messiah and Brahms' Requiem as well as more light-hearted pieces by The Beatles, Abba and Cole Porter.
The choir has performed in the churches of St Peter and St Paul in Bedford, The Corn Exchange, Bedford School Chapel and St Mary's in Buckden. In 2003 they performed the Mozart Requiem in Odell Church and are delighted to have been invited back to sing Fauré's Requiem on Remembrance Sunday.
There will be a retiring collection and the proceeds will be donated to the Odell Senior Citizens' Luncheon Club which gathers two or three times a year to enjoy a meal together.
For more information contact Jilly Watson on 01234 720600
All Saints' Church Charitable Giving for the months of September and October is to Mercy Ships: an American Christian charity providing free operations, sending teams of dentists to local hospitals, talks for local villages about aids, teaching projects and projects to help women help themselves, building new schools/orphanages, and follow-up nursing for ex-patients. All who work on the ships contribute financially.

Birthdays in October
Happy birthday to Lottie Robinson on the 18th,
And to everyone else with a birthday in October!
All Saints' Church Flower Rota
October
1st Church decorating for Harvest Festival
3rd All help clear
16th Faith Hartwell
30th Kathy Dunn
Diary
1st 10am Church decorating for harvest.
2nd 10.30am Harvest Festival service, All Saints' Church.
2nd 12.30 Harvest Lunch, Village Hall.
5th 10.30am Meeting Point, Rectory Farm, Odell.
8th 10am Churchyard tidy, All Saints'.
12noon Dedication of the new Garden of
Remembrance, All Saints'.
12.30pm Bring and Share Lunch.
8th 7.30pm Quiz, Village Hall.
11th 7.30pm W.I. Village Hall.
13th 10.30am Health Walk, HOCP.
15th 9.45am All Saints' Amblers meet at The Bell.
15th 1-3pm Monday Club stall, 16 Bridgend, Carlton.
16th 11am Apple Day, Bromham Mill.
19th 10.30am Meeting Point at Newton House, Avenue Rd.,
21st 2.30pm 'Patches' meet at Rectory.
23rd 11am Craft Fair, HOCP.
23rd 12-3pm Bulky waste lorry.
27th 10.30am Health Walk, HOCP.
28th 7.30pm Sharnbrook Conservatives talk, Bletsoe Village Hall.
29th 10am Fairtrade Café, Village Hall.
31st 10am Conservation Tasks Day, HOCP
Magazine Deadline
Please send all entries for the November magazine to Tricia Hudson (mag1 at odellbeds.net) or Catherine Corkery by October 12th at the latest. May we remind you that the editorial team exercises the right to edit, shorten or alter any items that are submitted. Also, the opinions expressed in the articles are those of the contributors and are not the responsibility of the editorial team.
---
Last revised: October 01, 2011.